11 February to 20 March 2016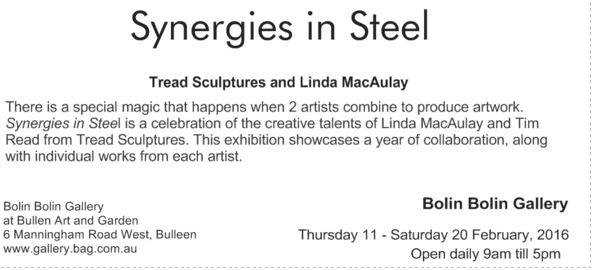 Tim Read and Linda MacAulay have been collaborating over the past year. They have produced some  works which add Linda's graphic skills with Tim's sculptural abilities. The exhibition will also include more of Tim's metal sculptures and some of Linda's paintings.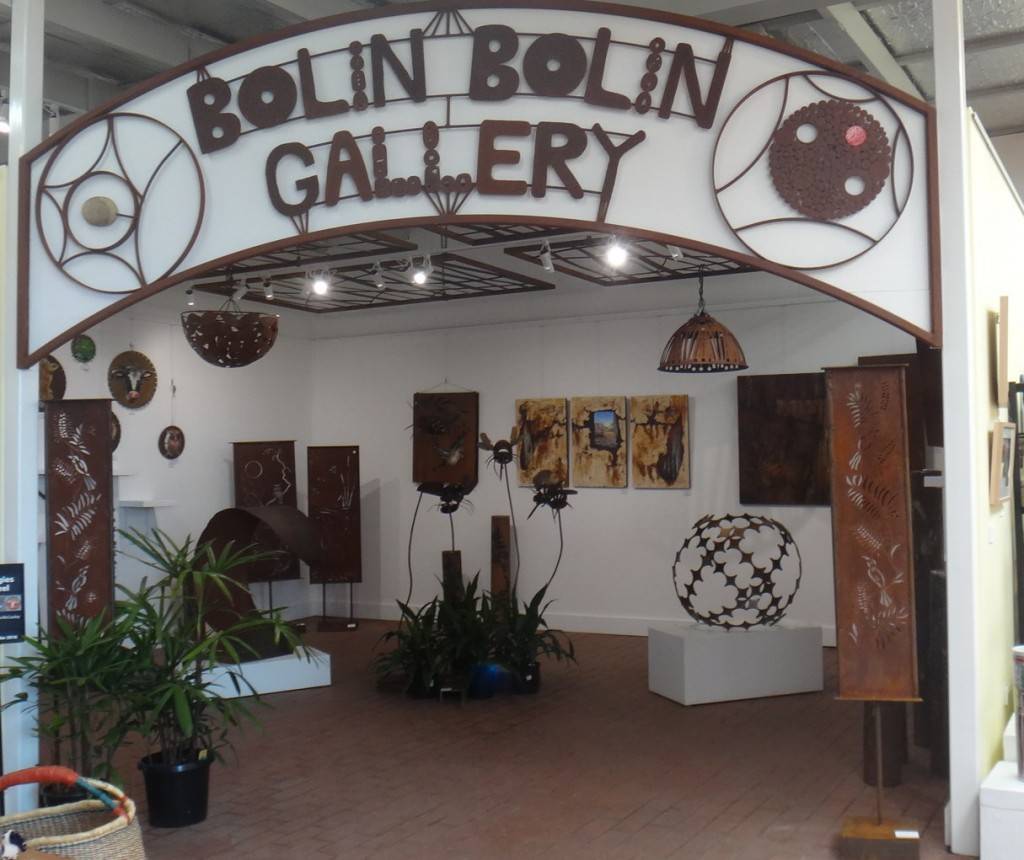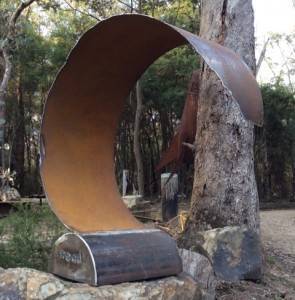 Tim Read is a sculptor from the Bend Of Islands, a bushy conservation area in Melbourne's north east.  
Bend Of Islands is home to many artists including painters, potters, writers and sculptors. On the banks of the Yarra River, Bend Of Islands is Wurundjeri Country has a rich aboriginal history and a large variety of native flora and fauna.
Tim's passion is working with steel and he prefers reclaimed material in its second stage of life. Find out more about Tim. He has been selling his sculpture at Bulleen Art & Garden for a few years  and had an exhibition, "Steel, Stone, Wood and Heat" with ceramic artist Jack Latti in 2015 Find out more.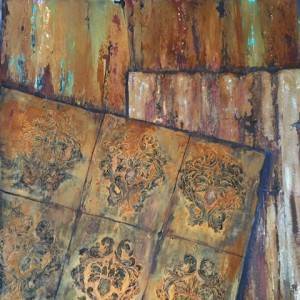 Linda MacAulay has turned a gift and passion for art into a lifelong career.   Painting in watercolour and acrylic, Linda's work reflects her humour and sense of connection to the landscape.  Her paintings capture the essence of the Australian landscape and way of life.
Images of the exhibition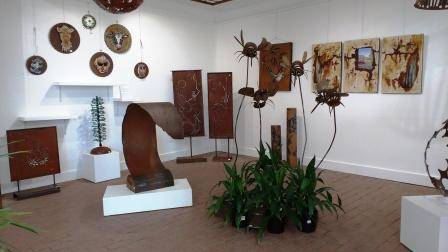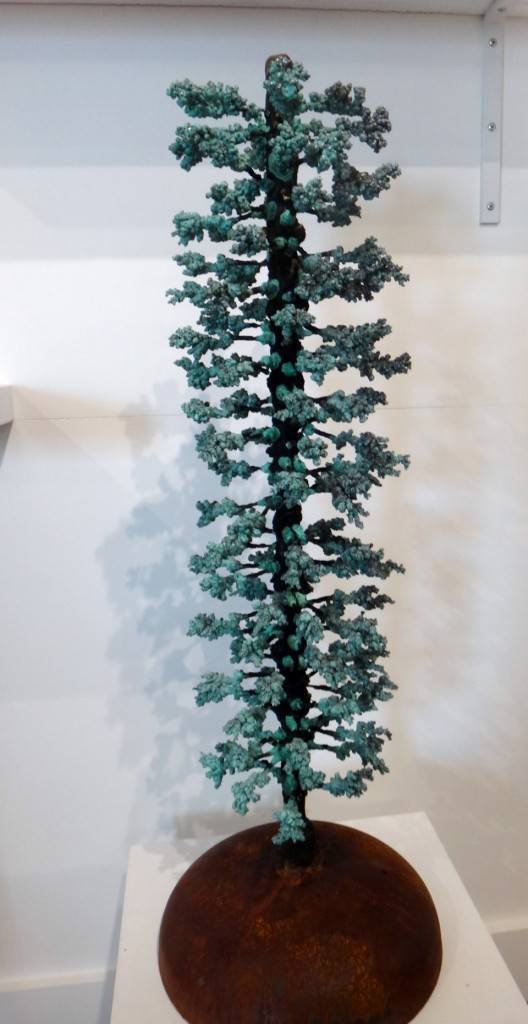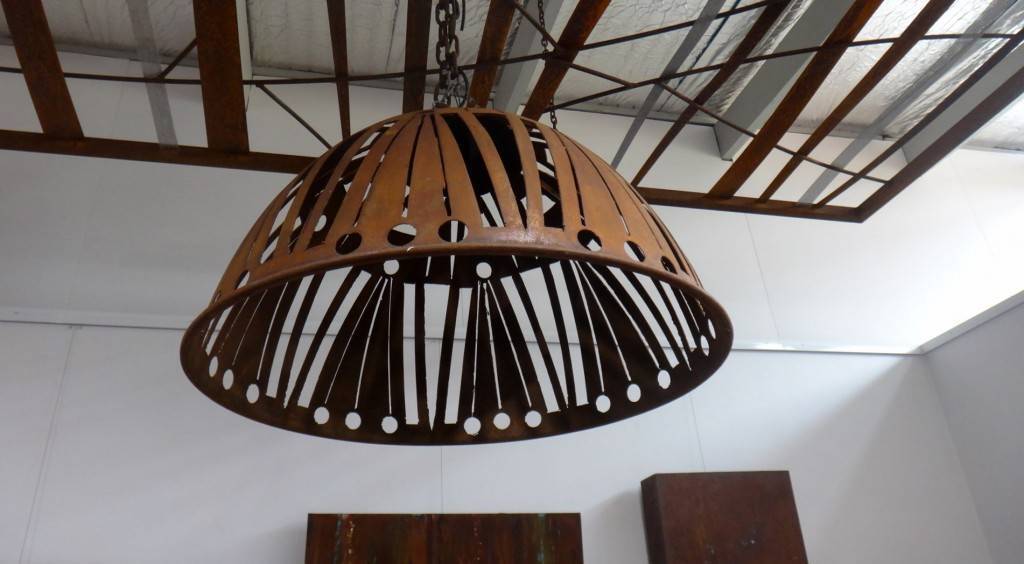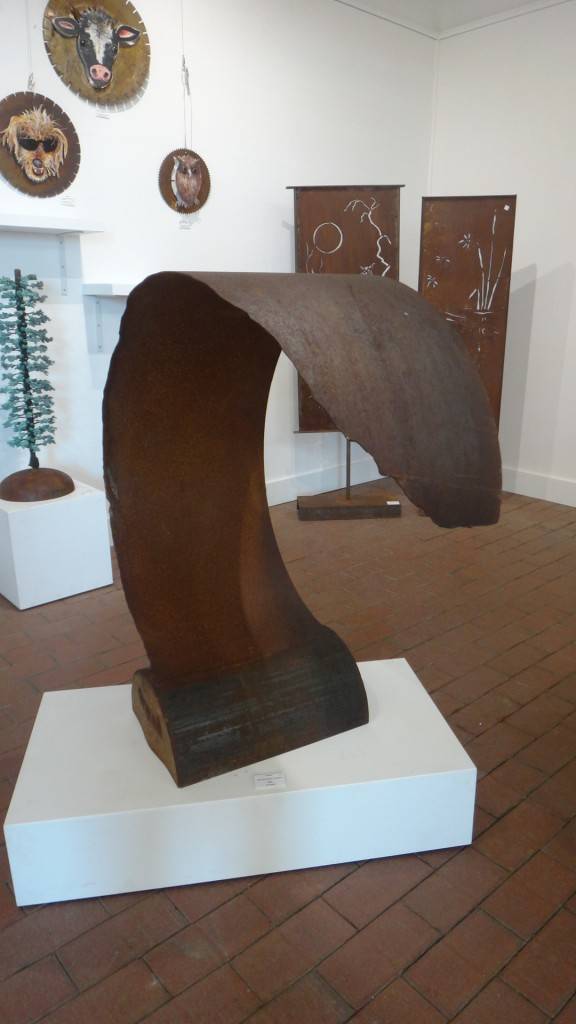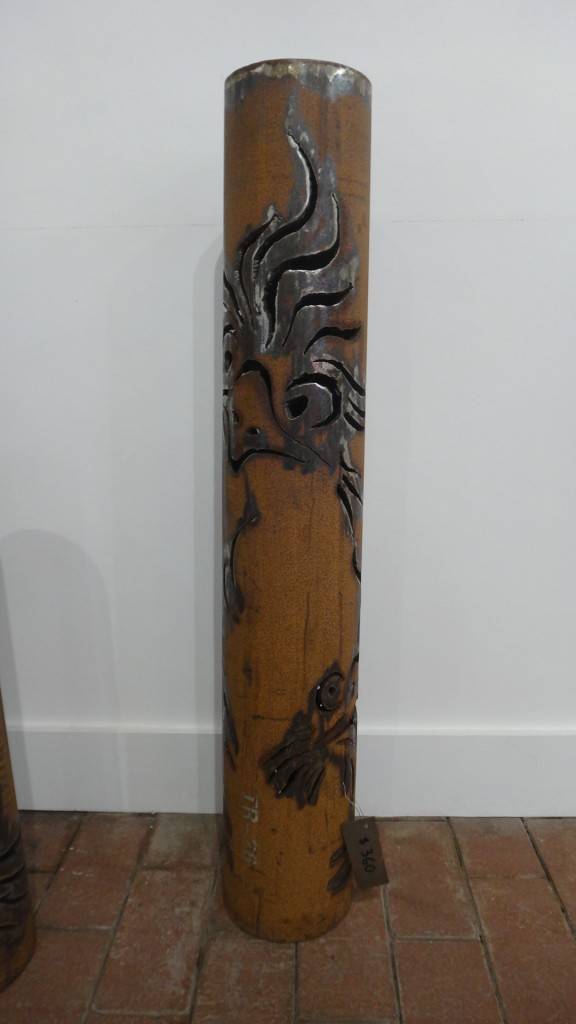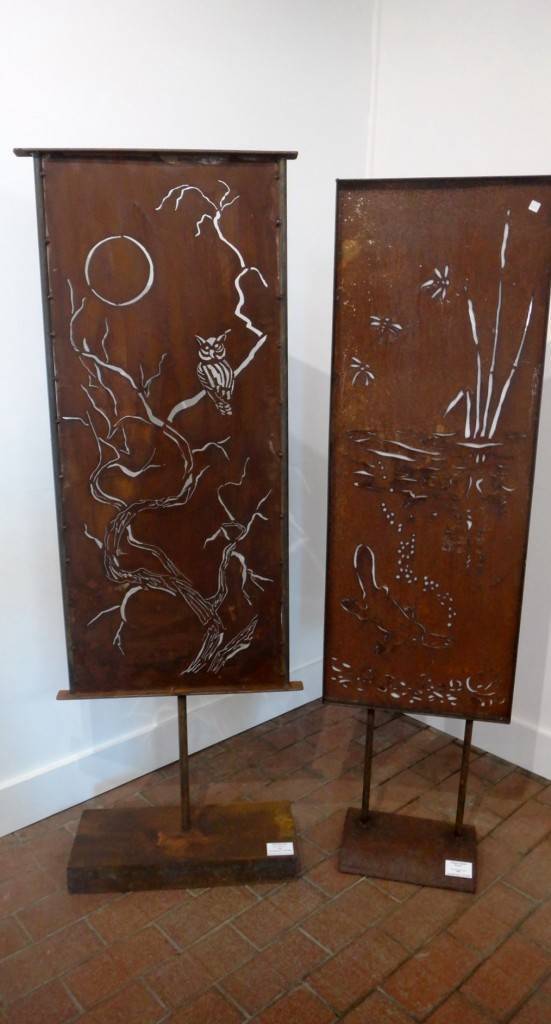 More images of some of the work which  feature in the exhibition
A metal light box with Linda's kookaburra image
Some of Tim's new sculptures – sited in his magic Bend of Islands property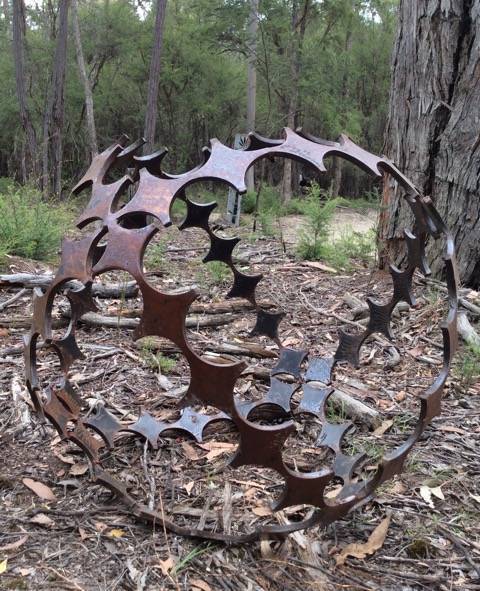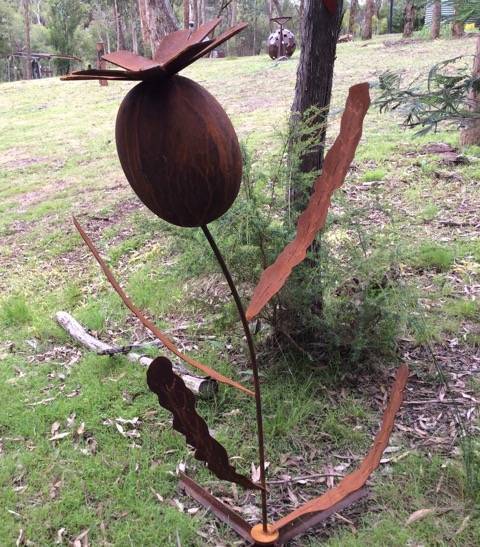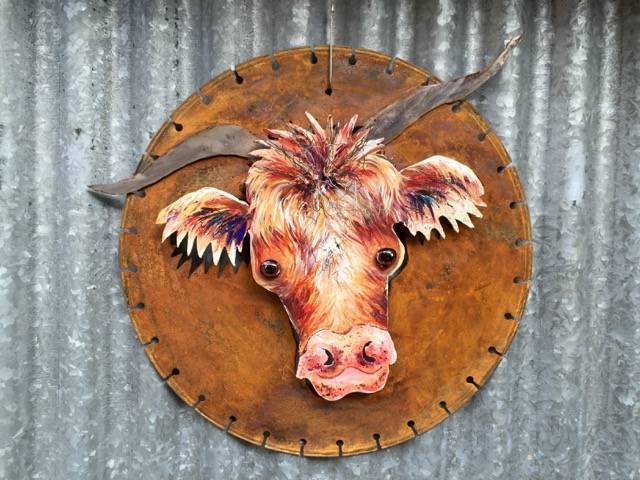 "Take me to the Church", a painting by Linda MacAuley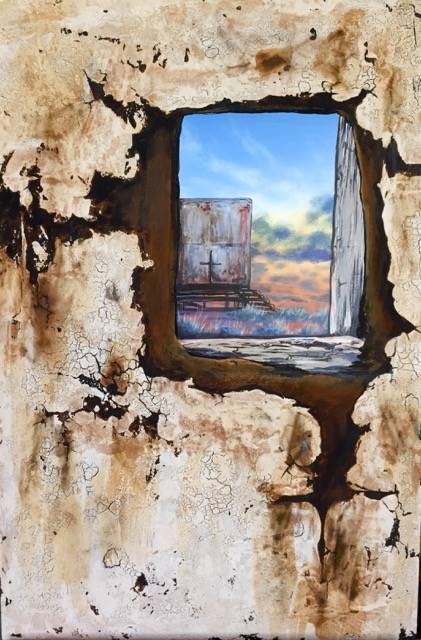 A light Box design