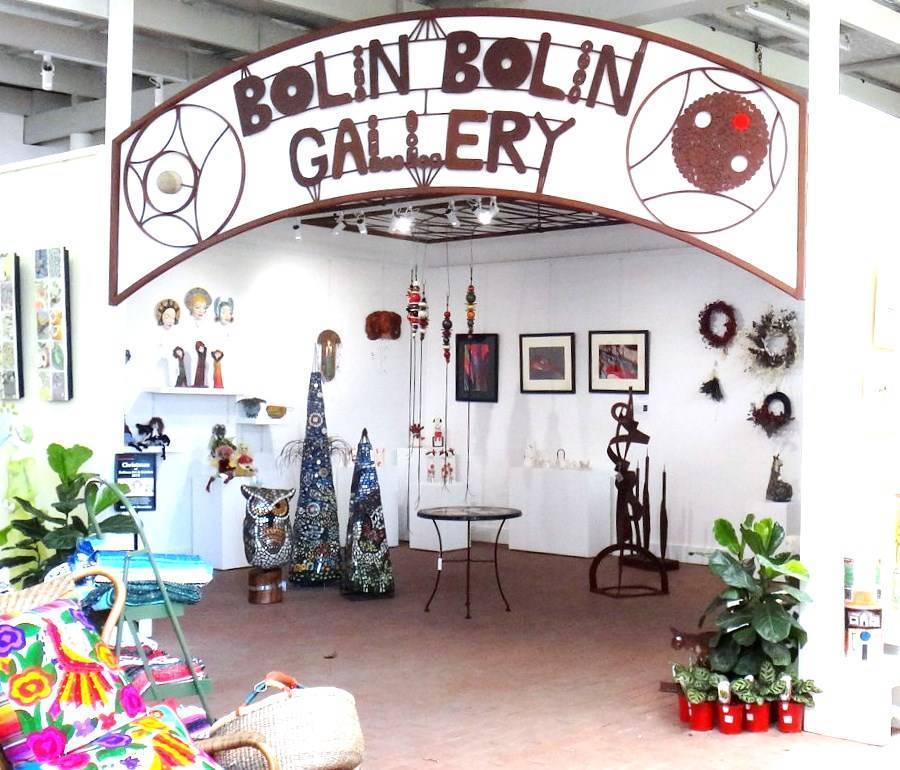 Until 8th February
Ceramic sculpture, pots, glass, baskets, photographs, mosaics, metal sculpture. Worth browsing through during your summer holidays.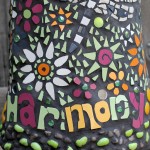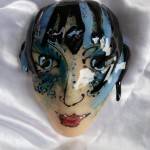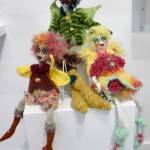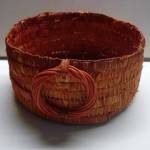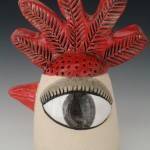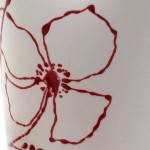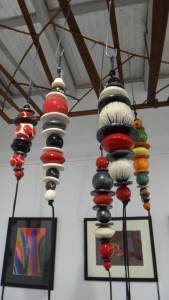 Artists include: Sandra Bain, Jeanette Carter, Robyn Carter, Jennie Culic, Linda De Toma, Raine Edwards, Ann-Marie Gentile, Nicola Hoyle, Cara Love, Meredith Plain, Robyn Norris, Jenny Overton, Liz walker .
There is  a wide variety of work in the Bolin Bolin Gallery over summer. We  invited some of our favourite artists to celebrate Christmas with us by taking part in the annual group exhibition. This exhibition has been updated and refreshed  and will run until the next exhibition opens in February
Works include: Ann-Maree Gentile's quirky Ceramic sculpture; wreaths & other works made with preserved eucalypt leaves by Robyn Norris; Collages ceramic masks by Raine Edwards; exquisite porcelain by Linda de Toma; glass by Jenny Culic; metal feathers and nests by Liz Walker;, baskets by Jeanette Carter; photographs of textures and old things by Cara Love; mosaics by Sandra Bain and Jenny Overton;, hand painted pots by Robyn Carter; large and small metal sculpture by Nicola Hoyle; and dragons and a cabbage nymph by Meredith Plain; and even some textile fairies and elves by Lynne Foard.
Images of the work below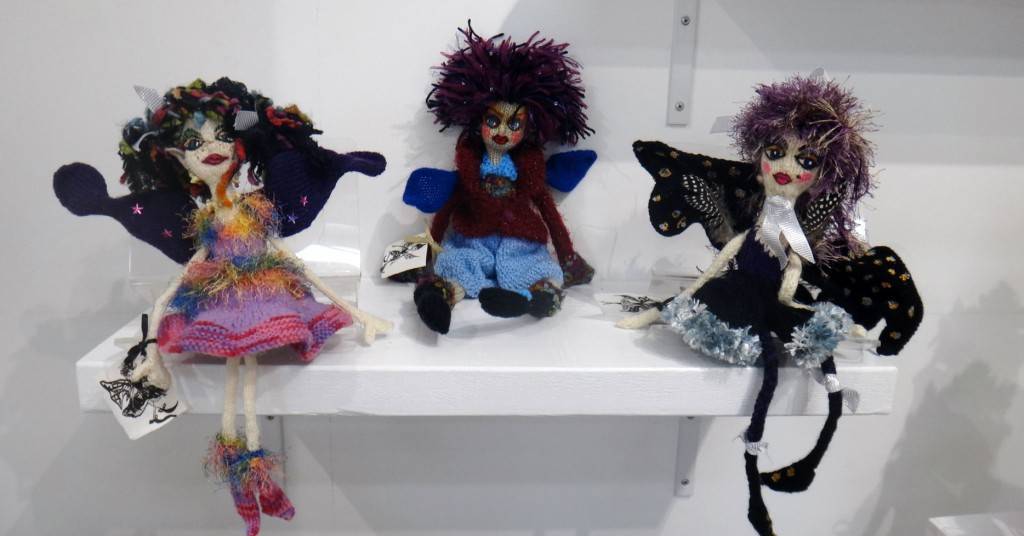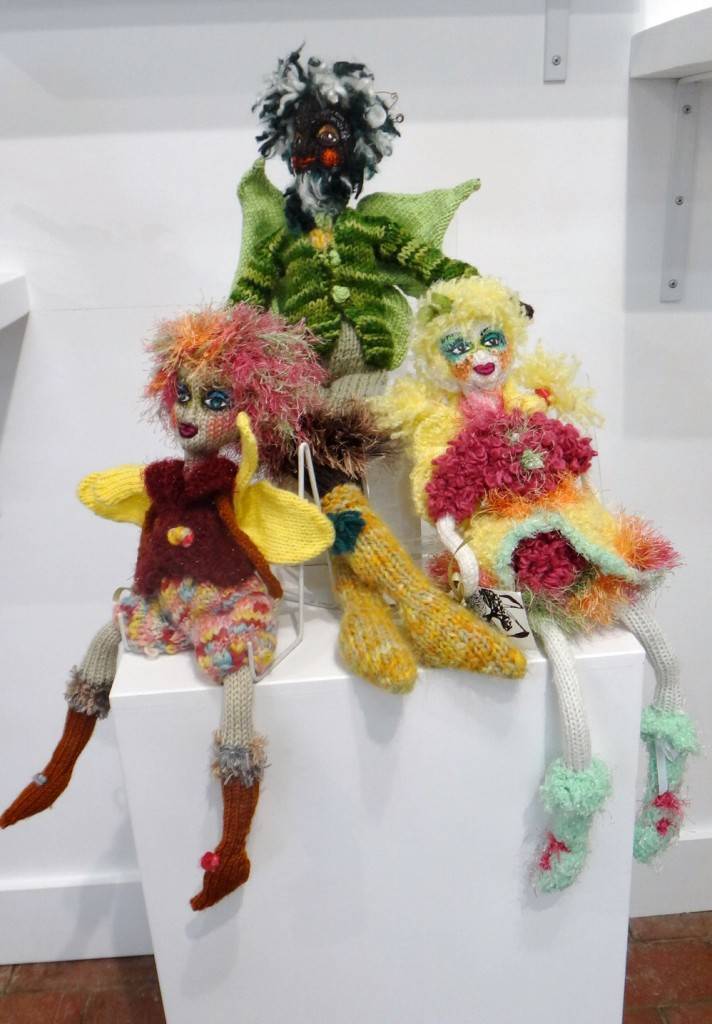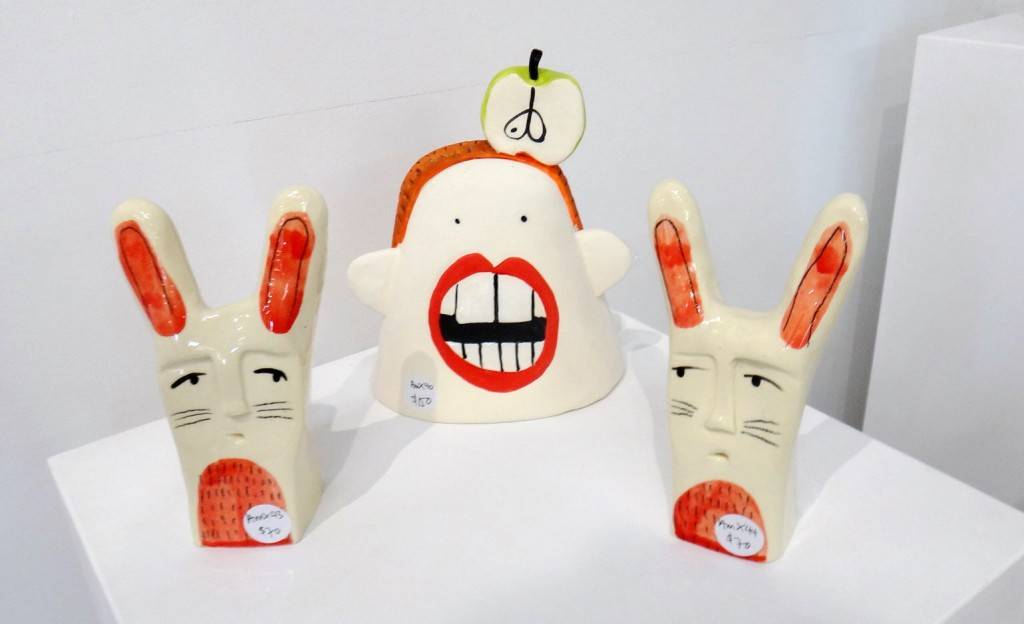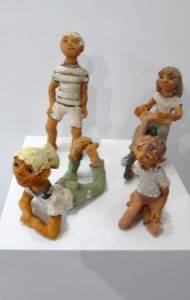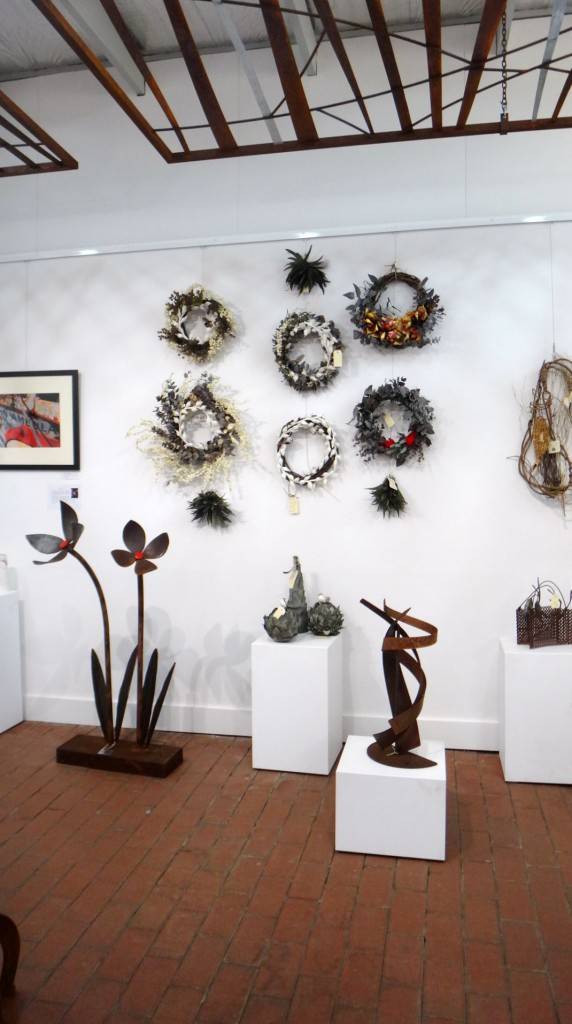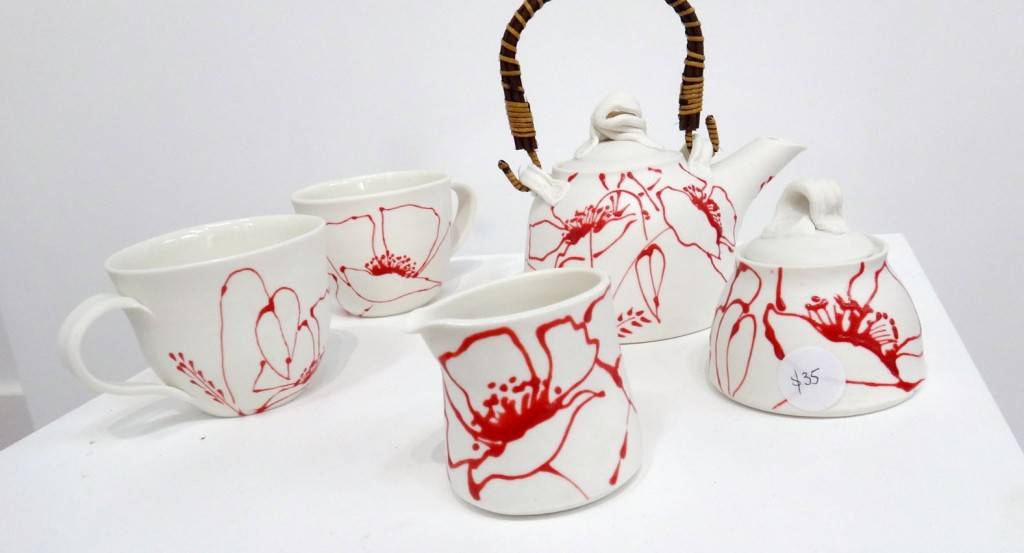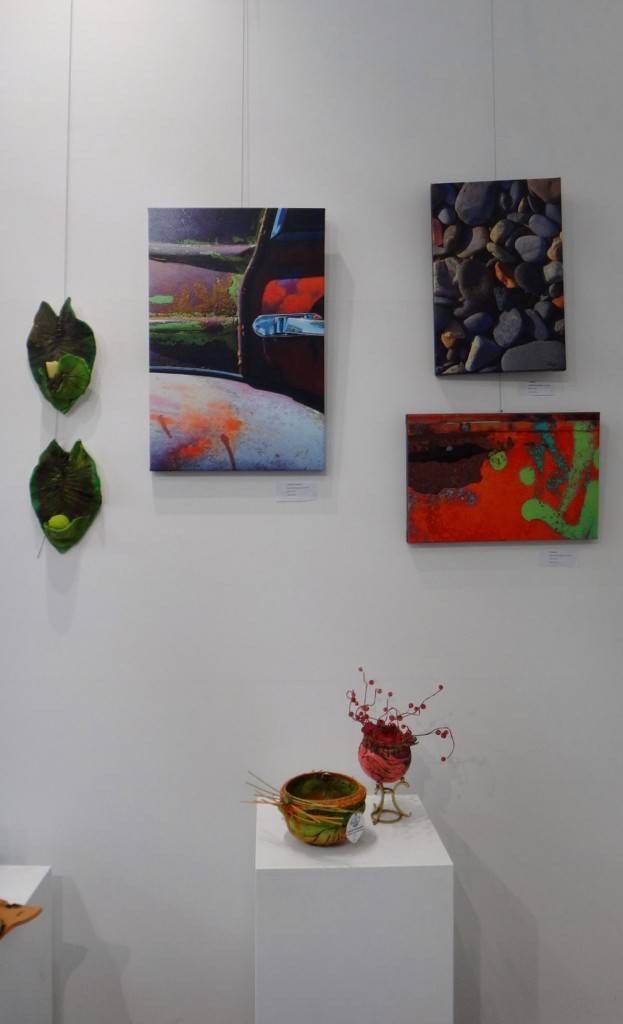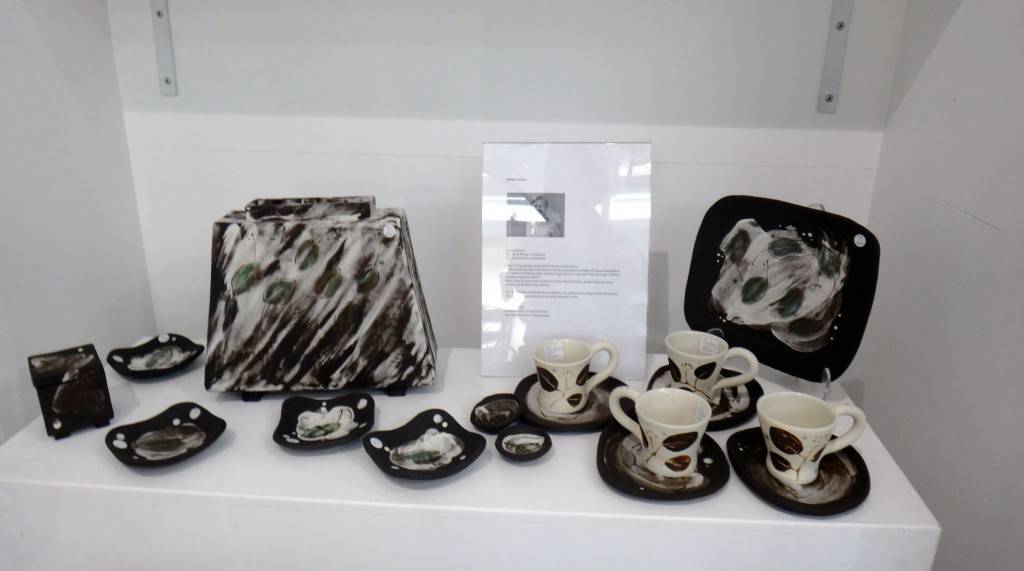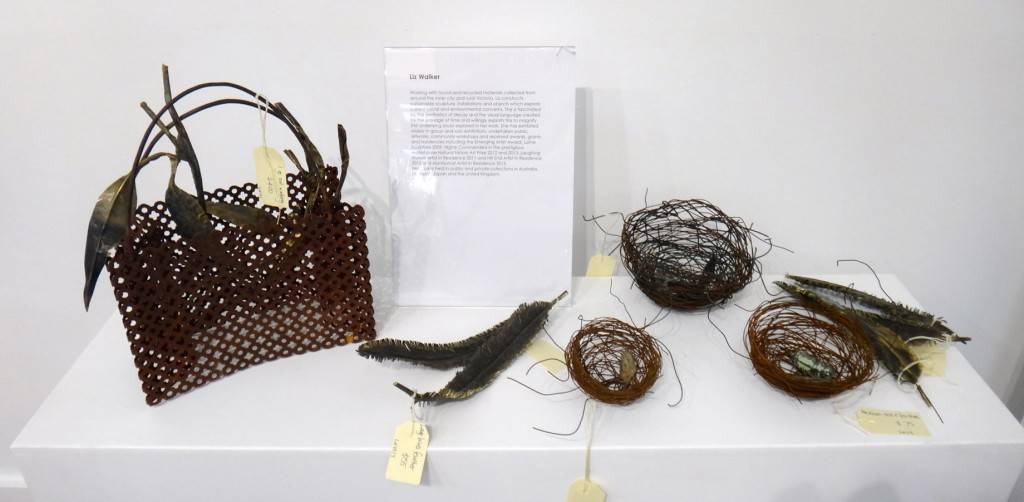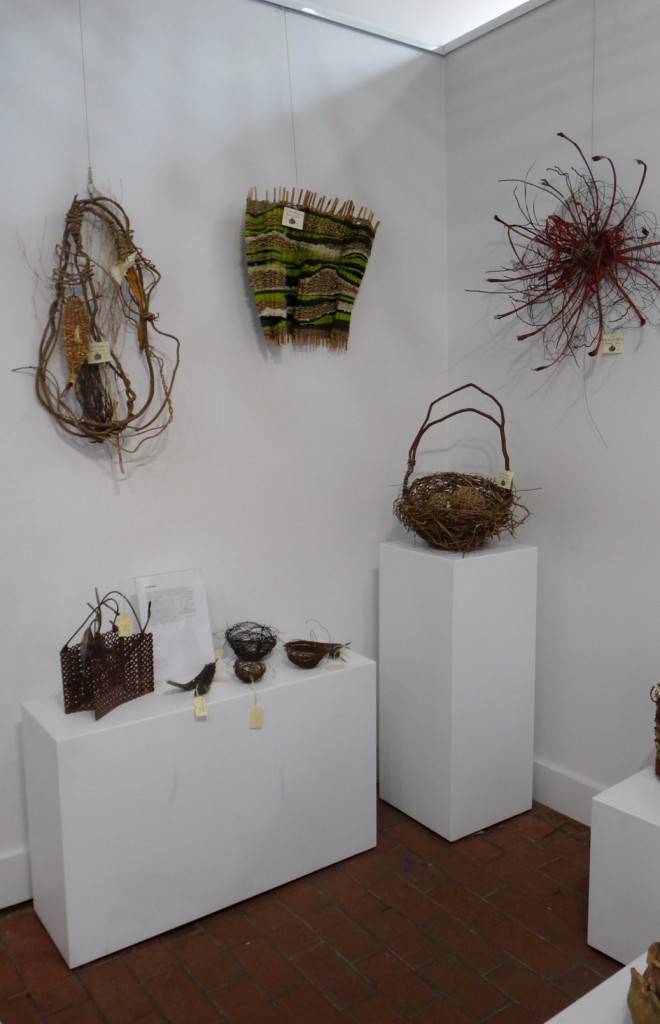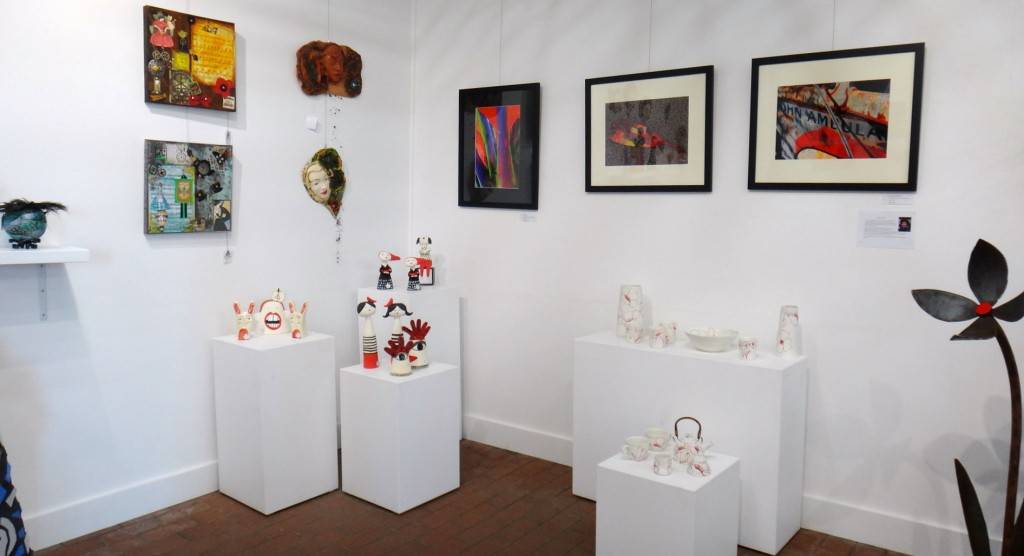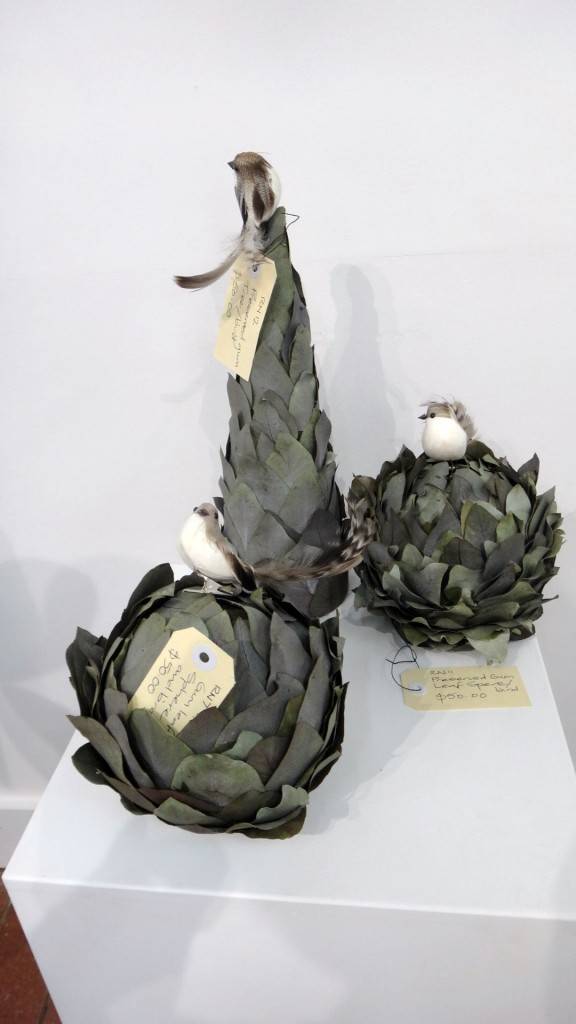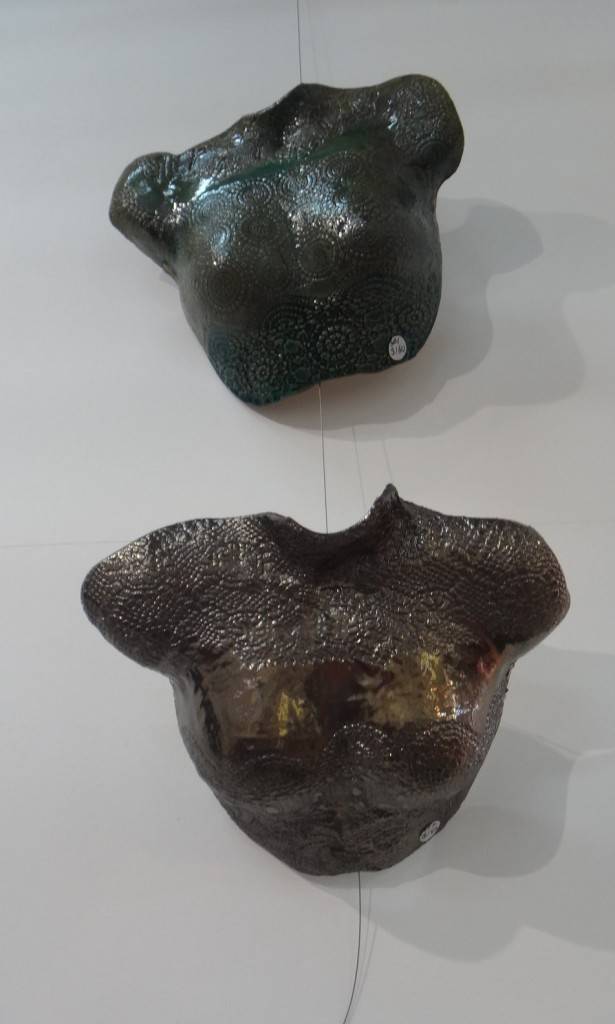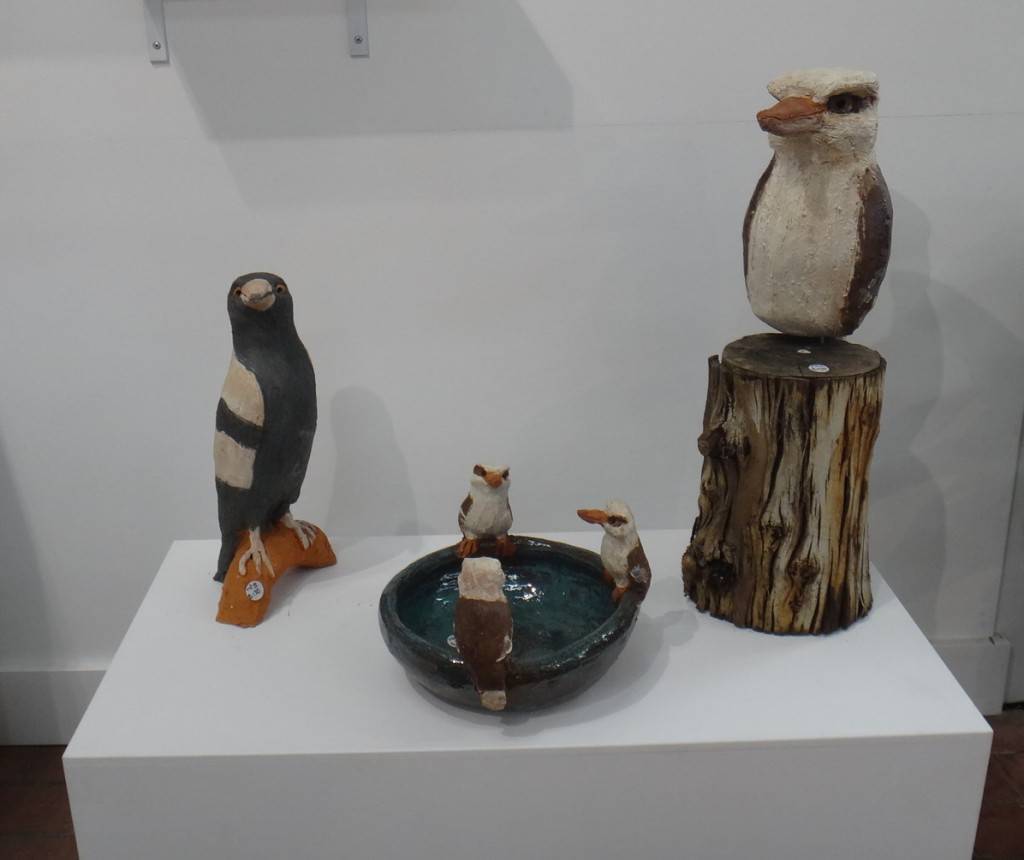 Photographs by Cara Love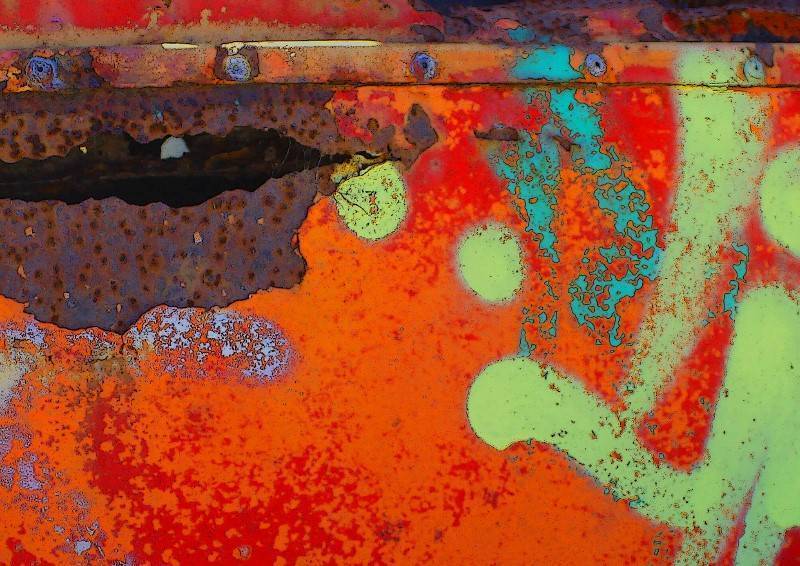 Collage and Ceramic Sculpture by Raine Edwards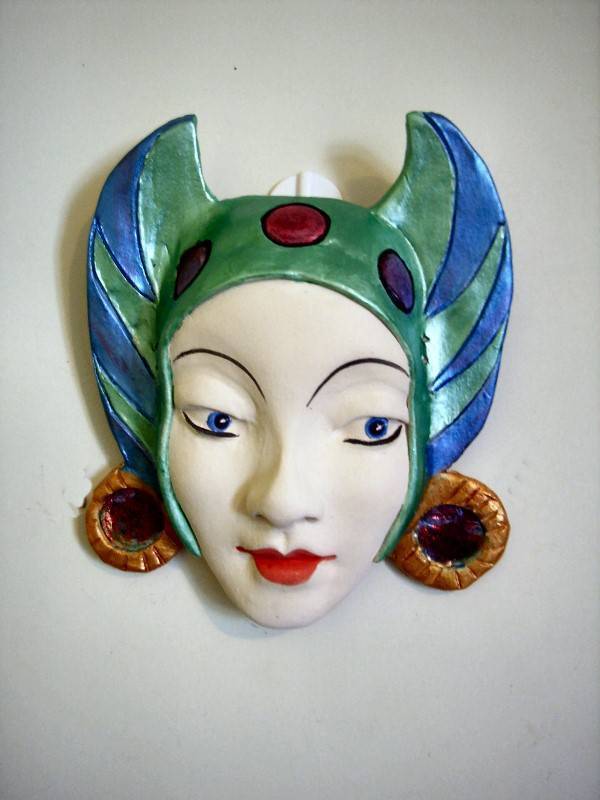 Pottery by Linda De Toma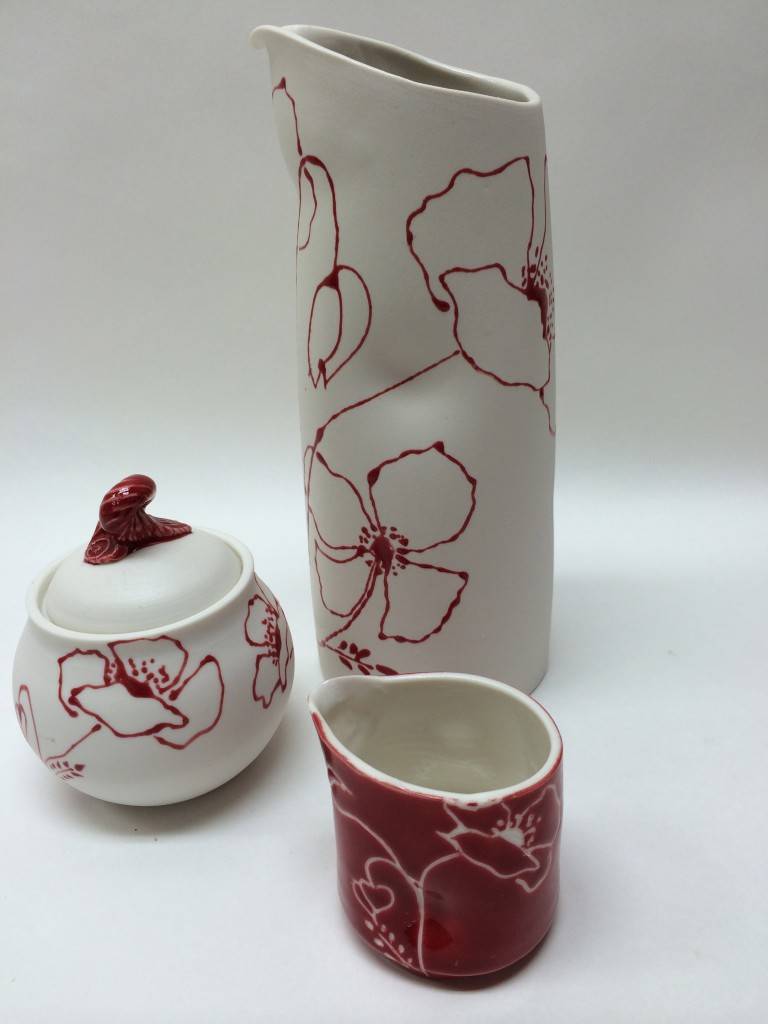 Pottery by Robyn Carter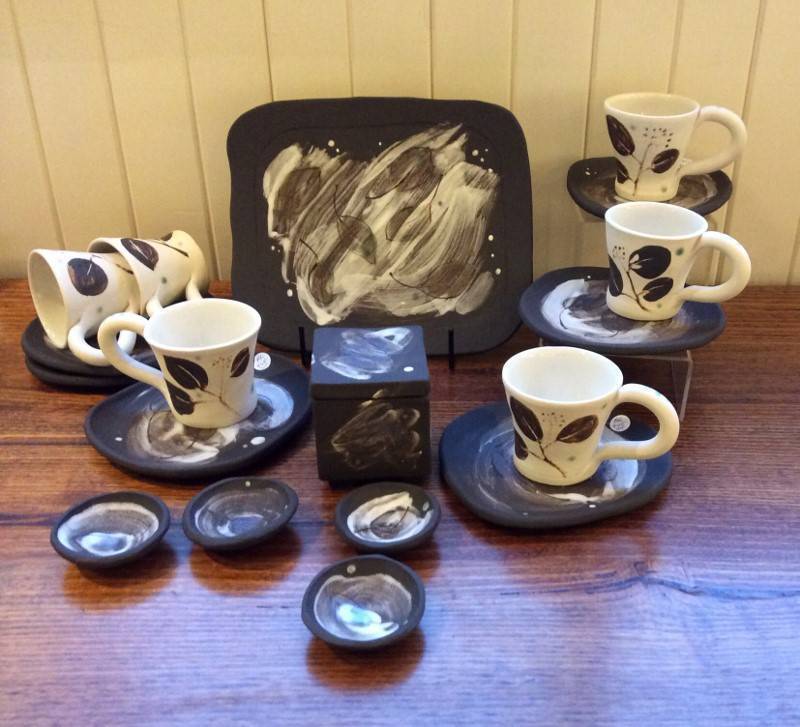 Baskets by Jeanette Carter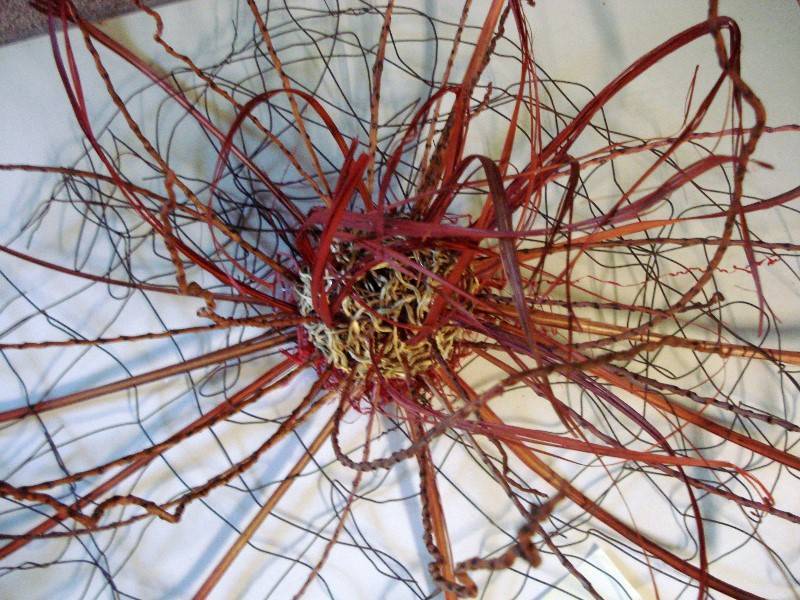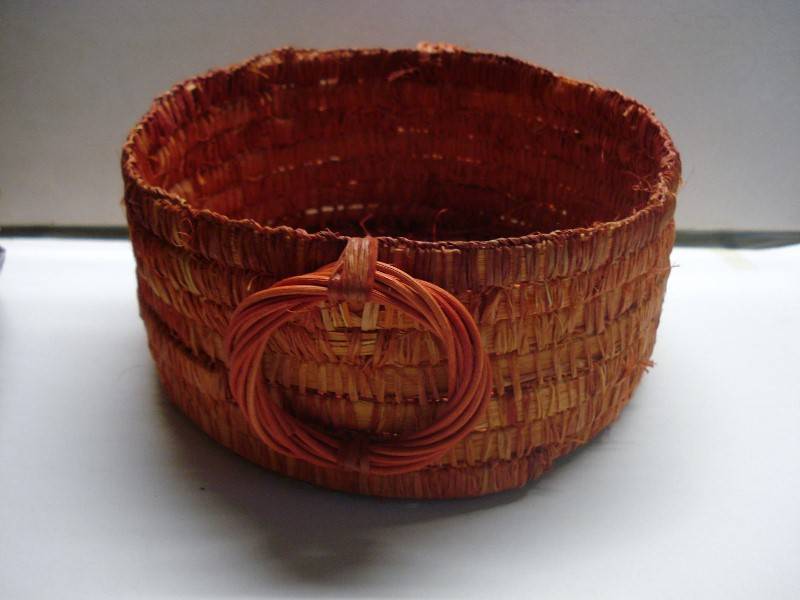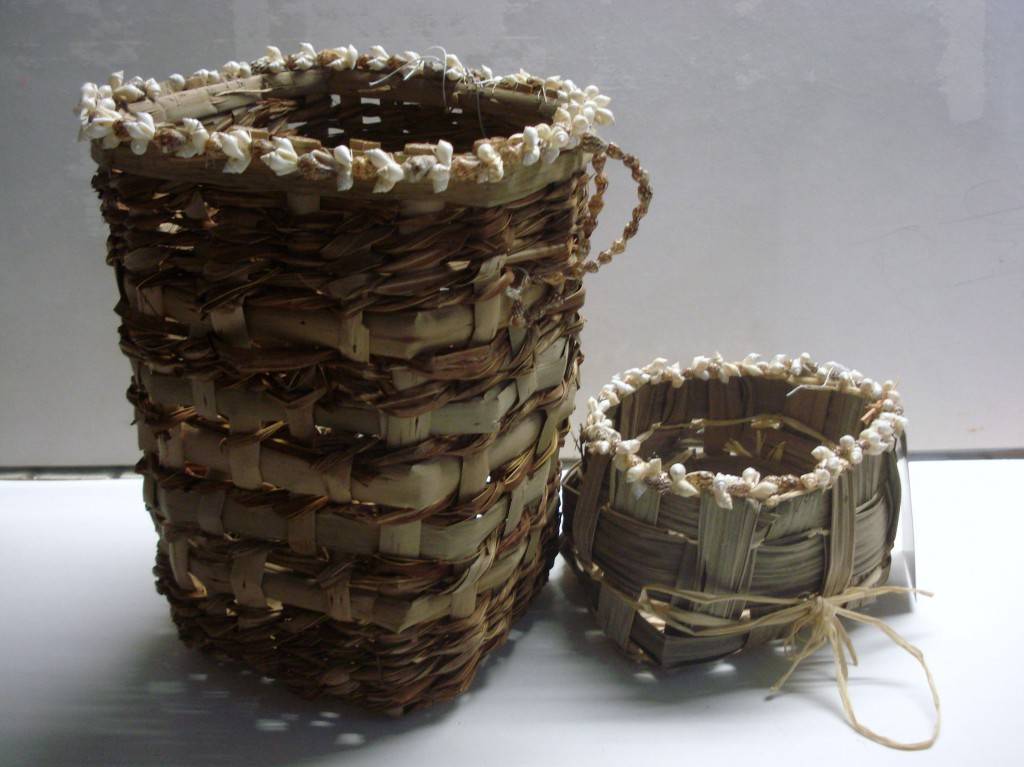 Mosaics by Jenny Overton
Glass by Jenny Culic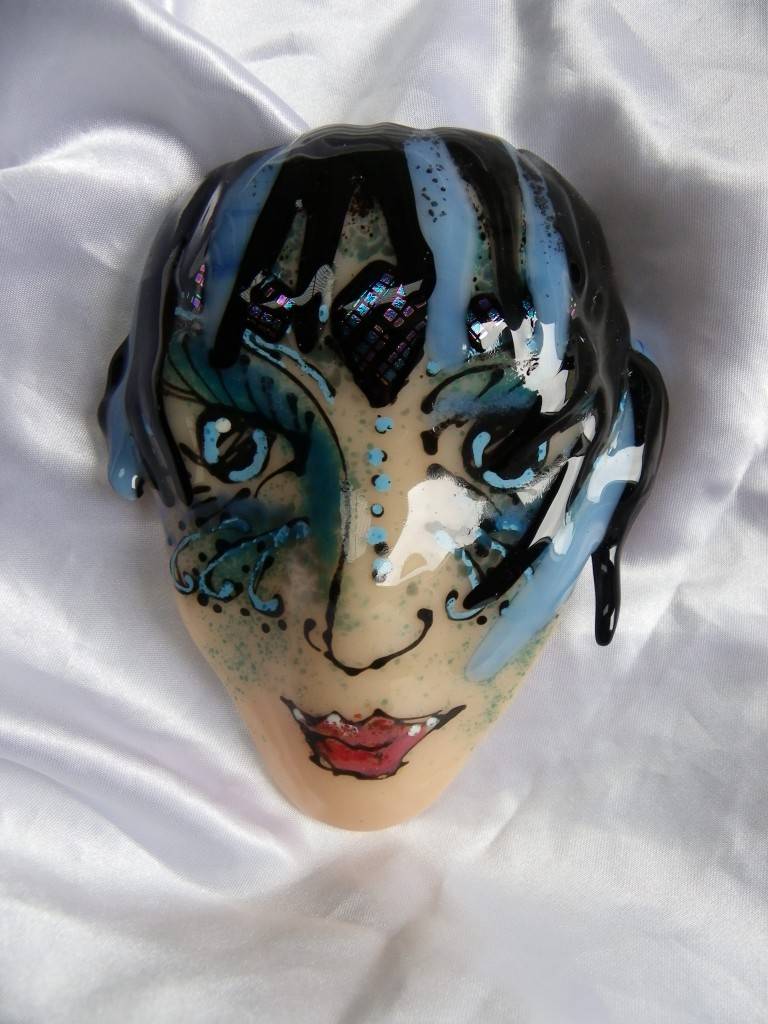 Ceramic Sculpture by Anne Maree Gentile