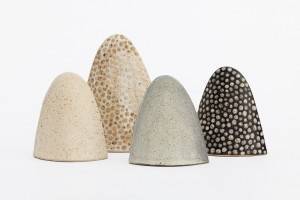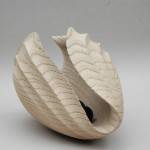 A joint exhibition by two makers: Lene Kuhl Jakobsen & Andrew Potocnik
24 March-24 April 2016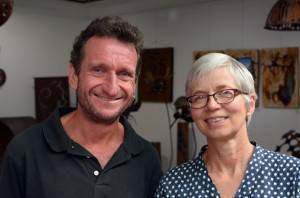 Local artists  Andrew Potocnik and Lene Kuhl Jakobsen are combining their talents  in a joint exhibition at Bolin Bolin Gallery. Andrew and Lene are established  artists in their chosen fields and this show will present a variety of works of functional  and sculptural character.
Andrews uses various techniques such as turning and carving and  masterly apply interesting surface treatments to his pieces. Andrew has exhibited and won numerous awards  as well as conducted workshops in Australia and overseas. He regularly contributes articles to woodwork magazines. Currently he has works in the 'Create from a Crate' showing at the 'Hatch Gallery' in Ivanhoe.
Lene trained as a ceramist in Denmark before coming to Melbourne in 1985. She works from a home studio producing works on the pottery wheel and by using other forming techniques especially for  sculptural pieces. Lene has exhibited widely, won awards and has had works acquired for art collections but she is equally pleased when someone says she has made the 'perfect' teacup for daily use. Read more about Lene
This exhibition features many pieces in which wood and clay are combined in innovative ways and in which nature is the source of inspiration.
The following are some images of work which will be included in the exhibition.
Lene Kuhl Jakobsen
Terrigenous Relics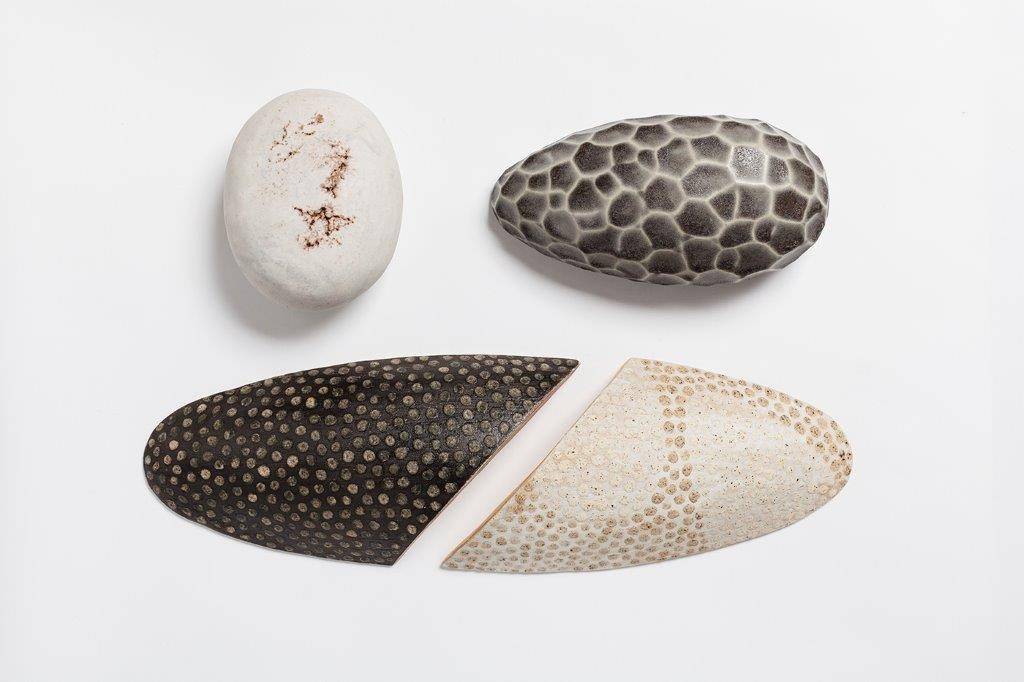 Andrew Potocnik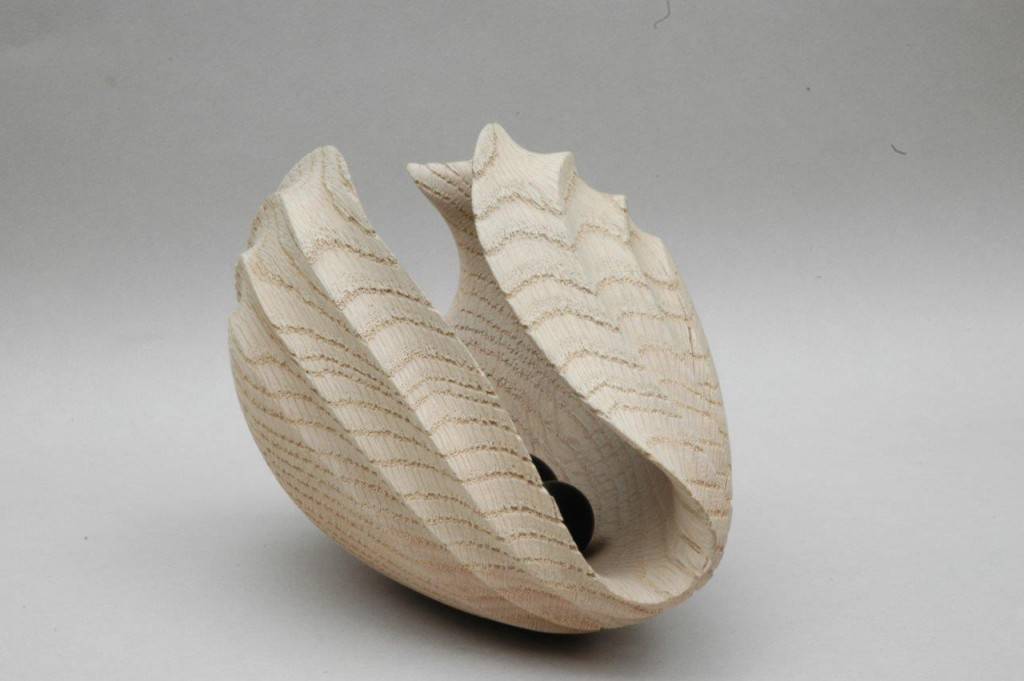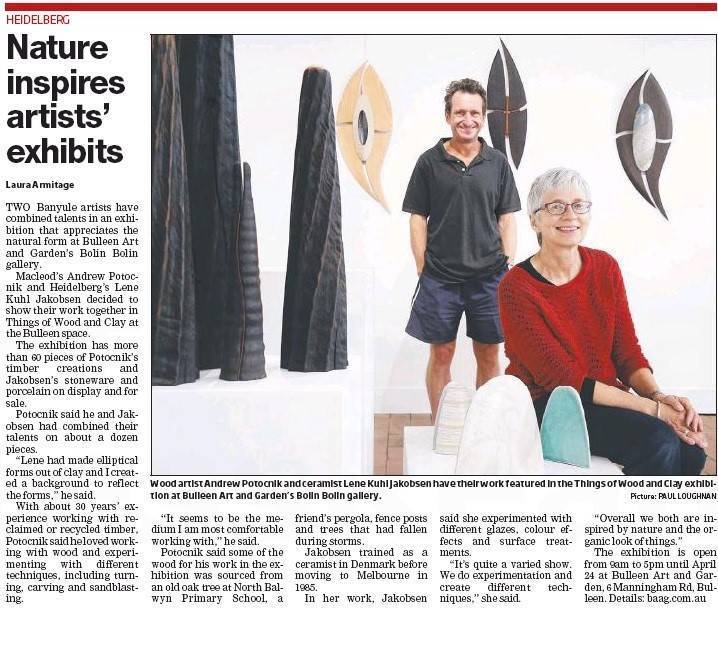 Lene Kuhl Jakobsen
Terra Forms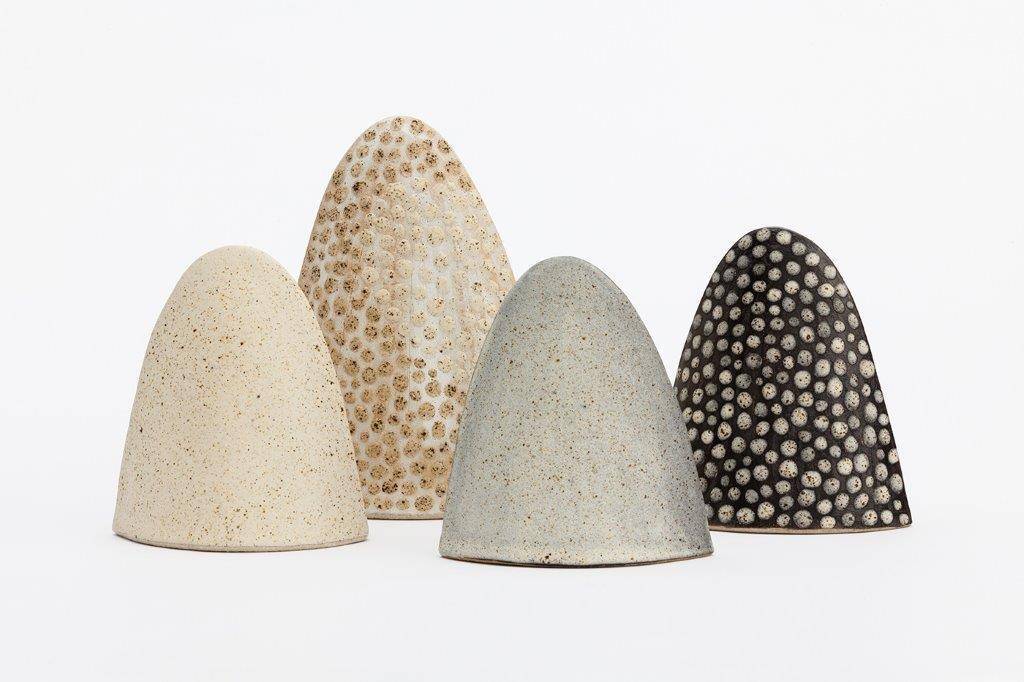 Lene Kuhl Jakobsen
Stratum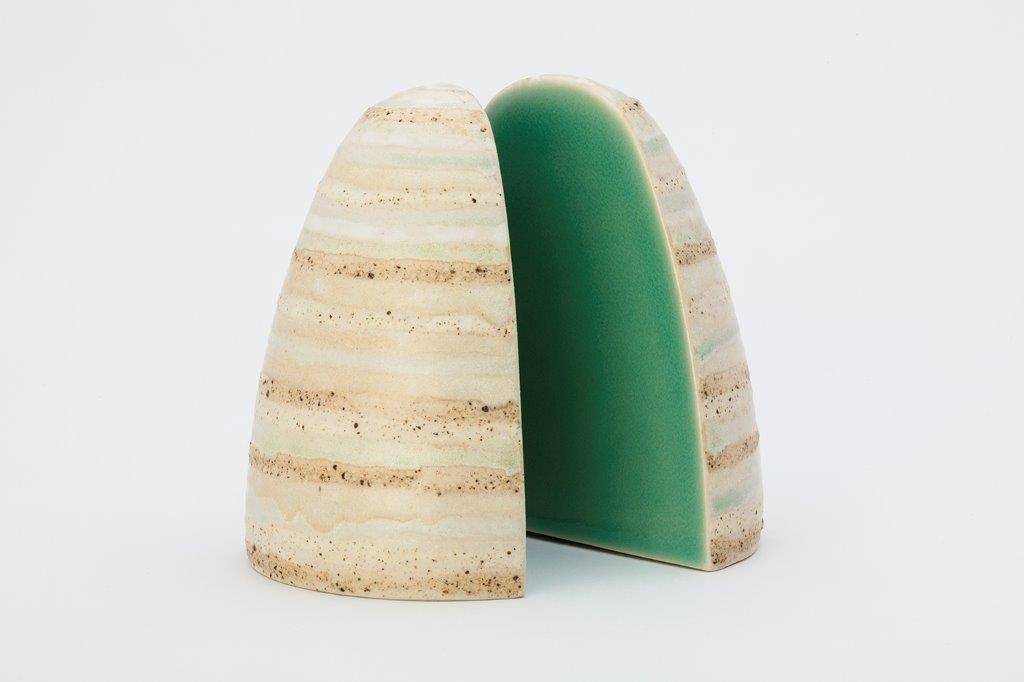 Lene Kuhl Jakobsen & Andrew Potocnik
And some more images of the exhibition.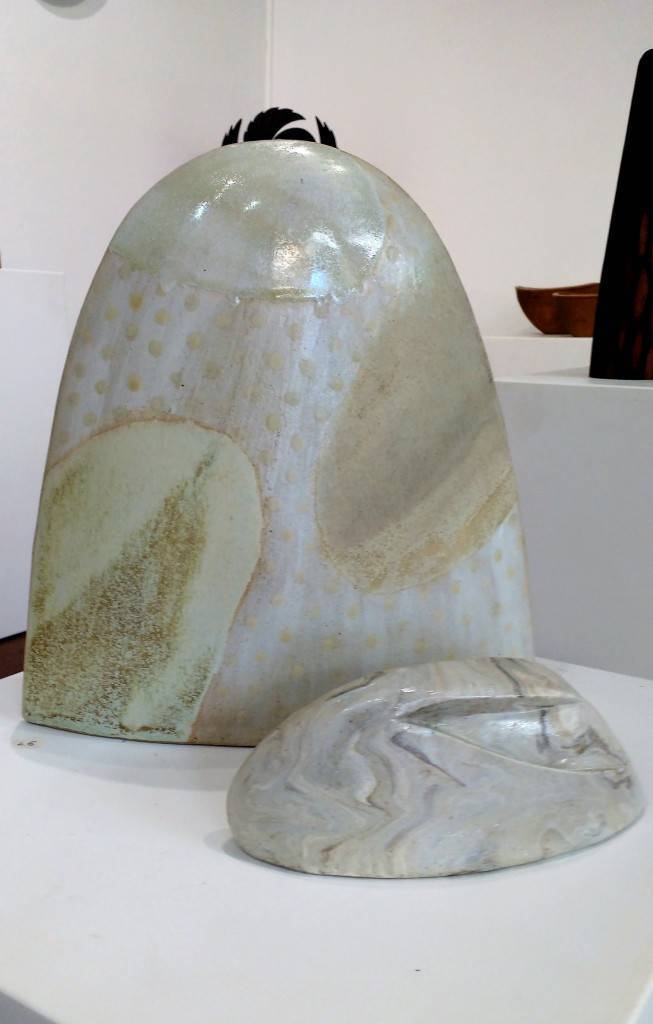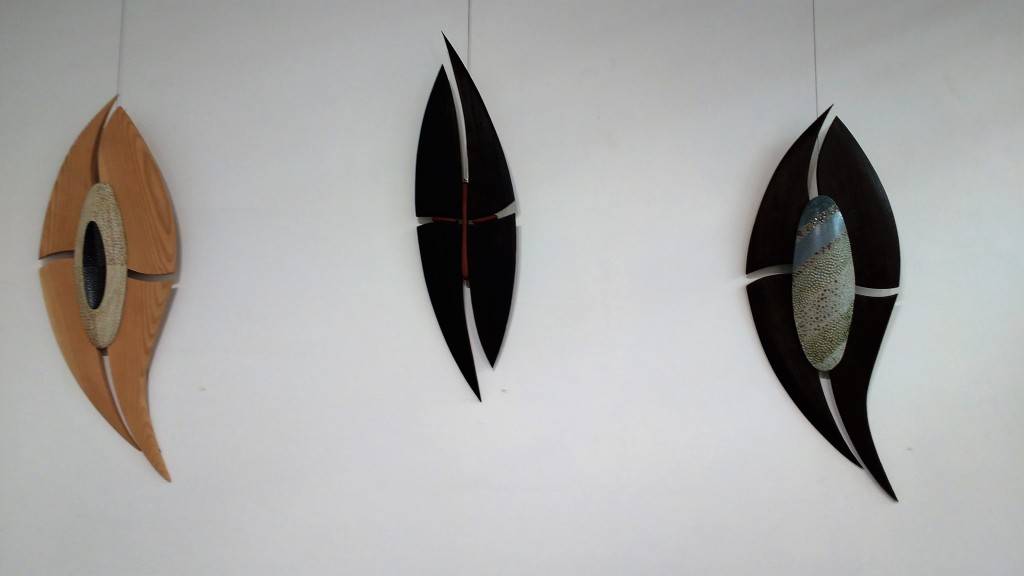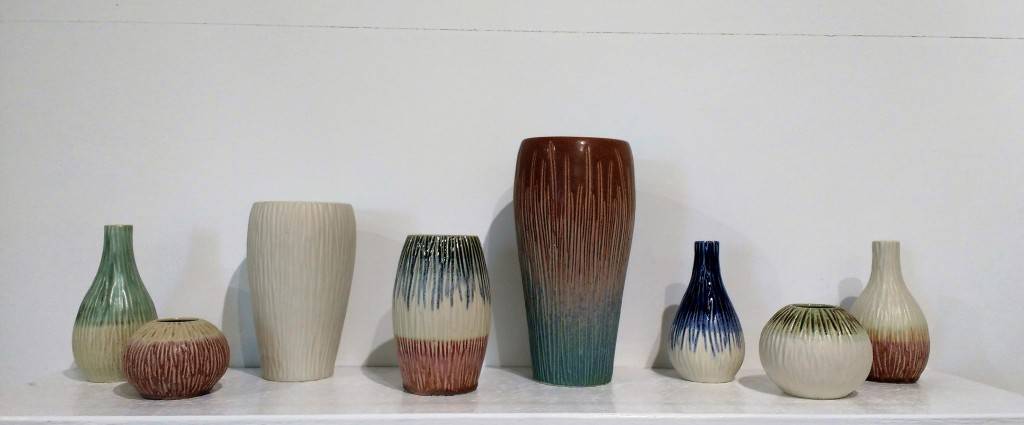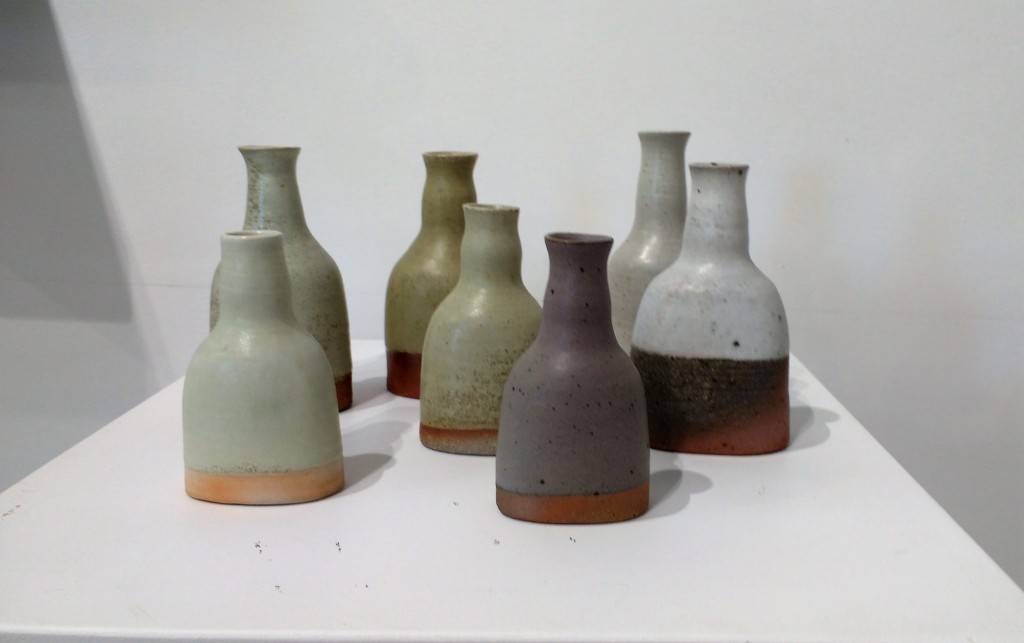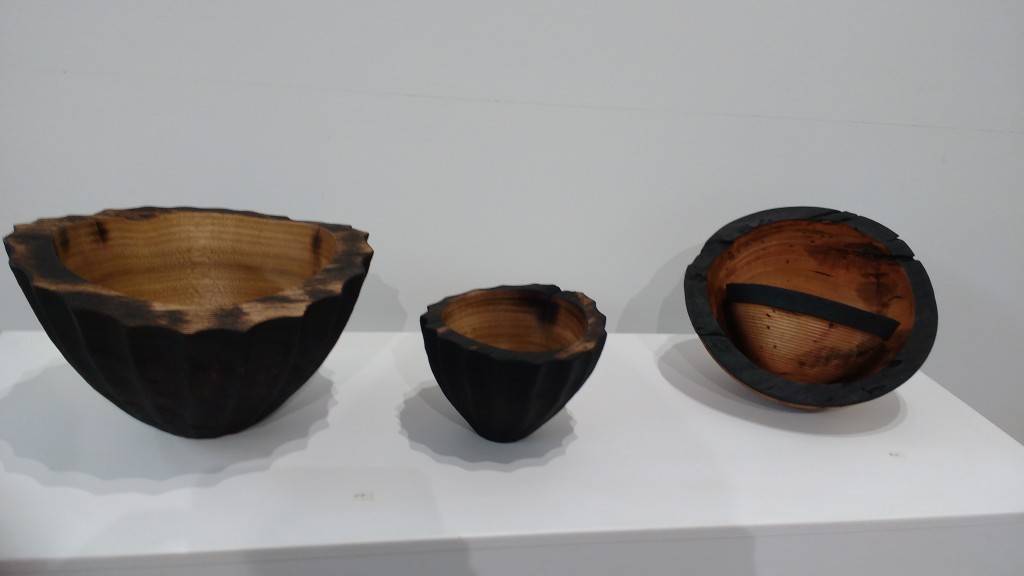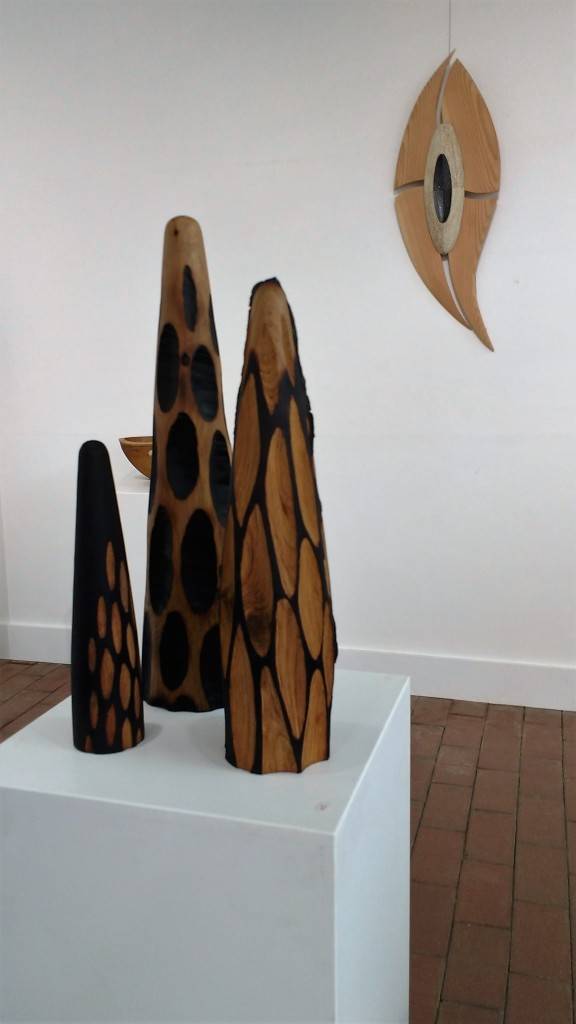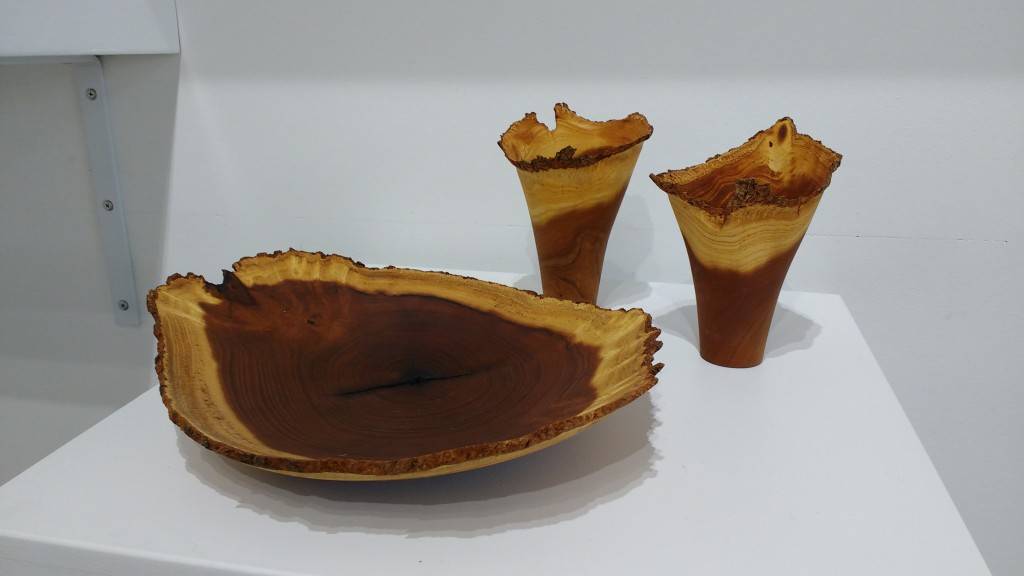 Setting up on Tuesday 22 March