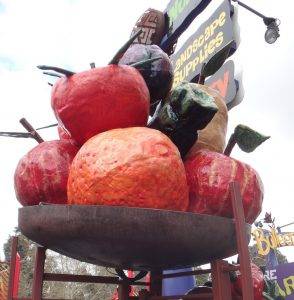 An artwork which celebrates homegrown local food and is a visual testament to BAAG's commitment to food gardening. The sculpture, Still Life with Fruit by sculptor, painter, award winning author and puppeteer Lachlan Plain, www.lachlanplain.coml. At ten times the fruit's original size this fibre glass sculpture  towers over the entrance of Bulleen Art & Garden.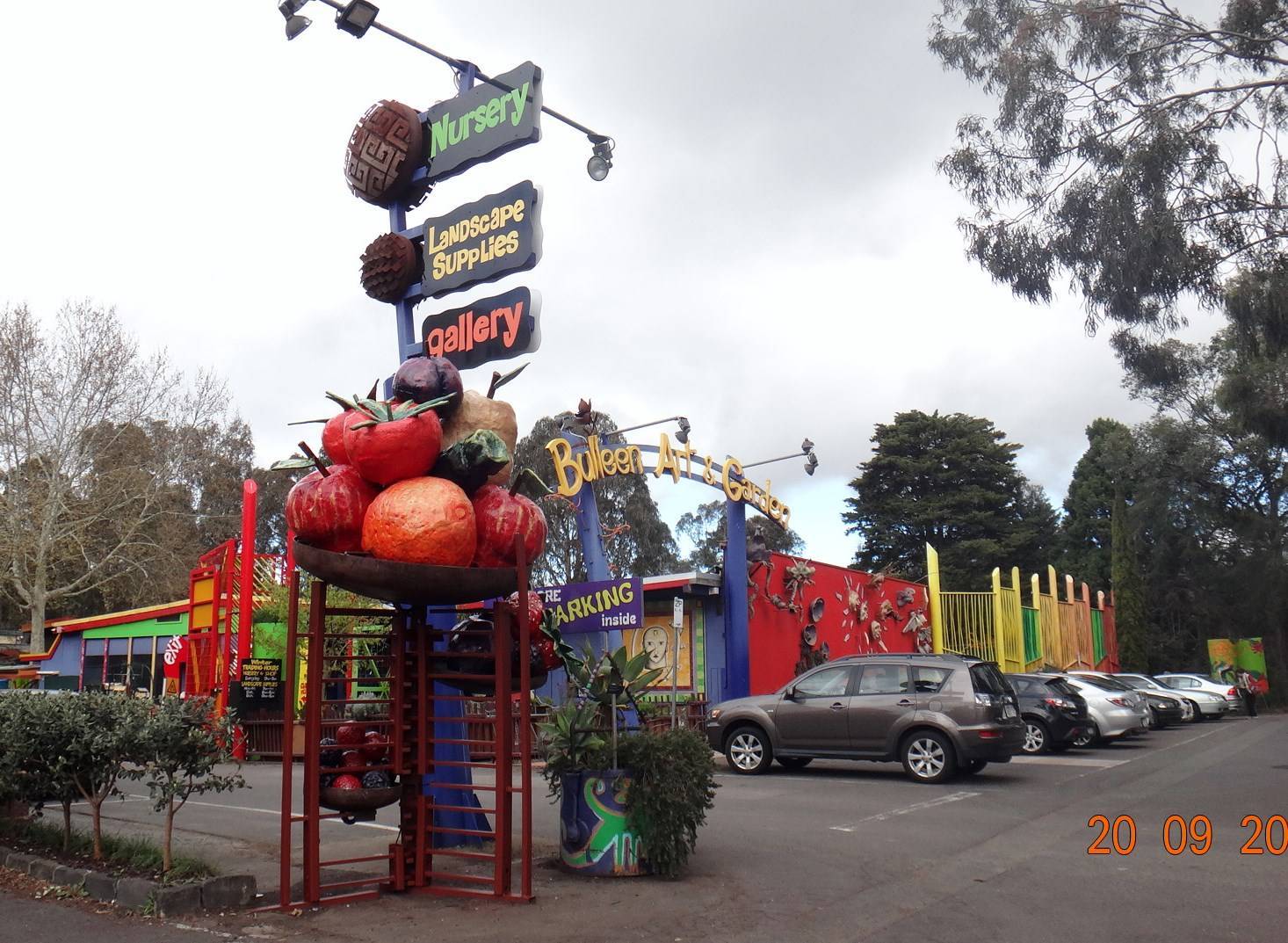 This sculpture is a painterly rendition of the food gardener's fruit bowl. Art is a very effective way to draw attention to an issue and communicate a message, as well as entertaining our visitors. And, the message of this new artwork is clearly home grown food, as at BAAG we are passionate about promoting sustainable gardening, especially growing our own produce, encouraging creativity  and developing a sense of community.
See below for the process of creating this sculpture
The artist, Lachlan Plain, www.lachlanplain.com is responsible for many of the murals around BAAG, particularly the 11x5m mural outside the classroom, The Final Journey of Pedro Piscador t as well as the iconic Rose the Turtle on Manningham Road. He is a local artist, writer and theatre maker. He tries to live by permaculture principles and believes that the only way to achieve food security is through individuals reclaiming the means of food production.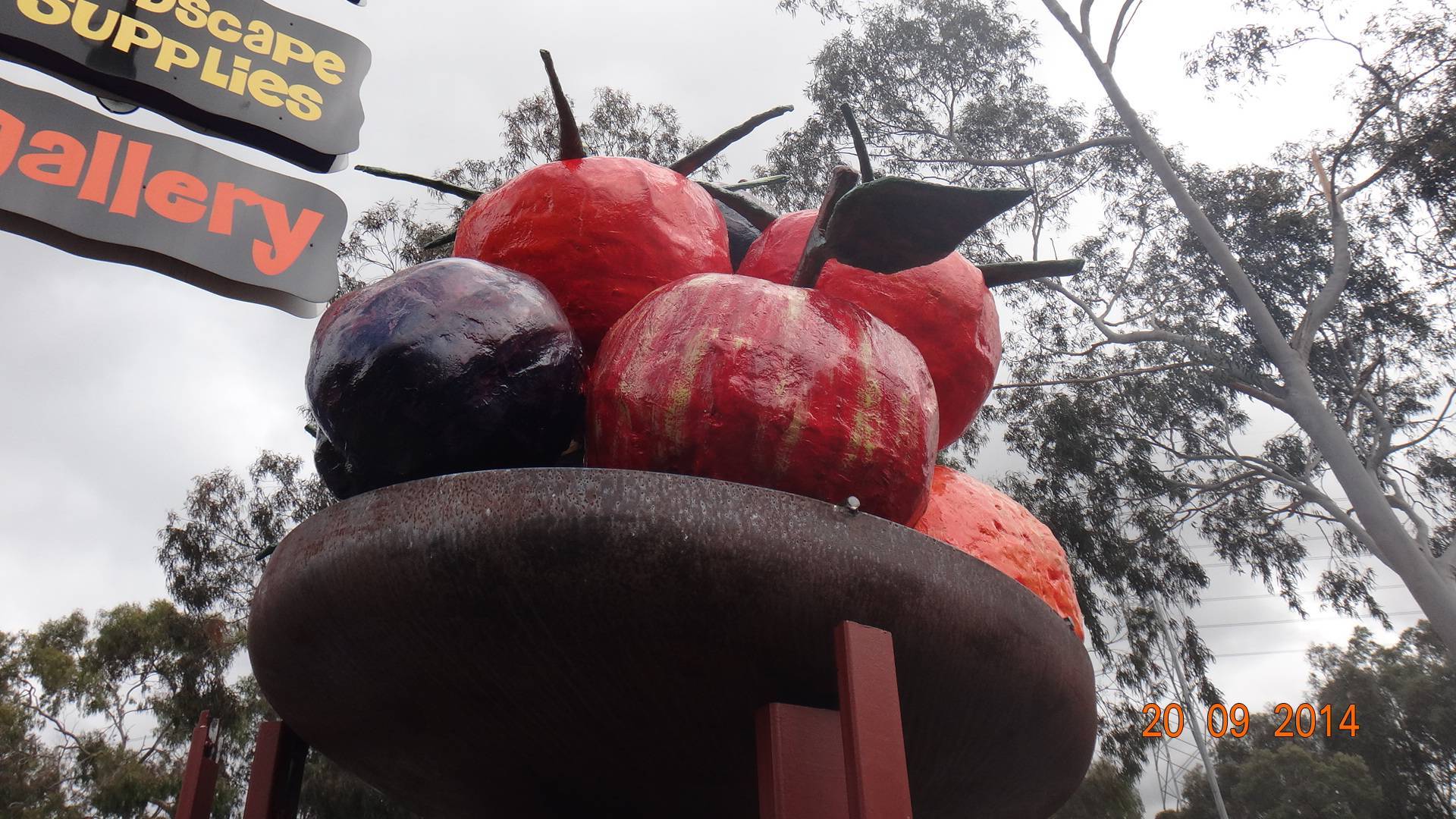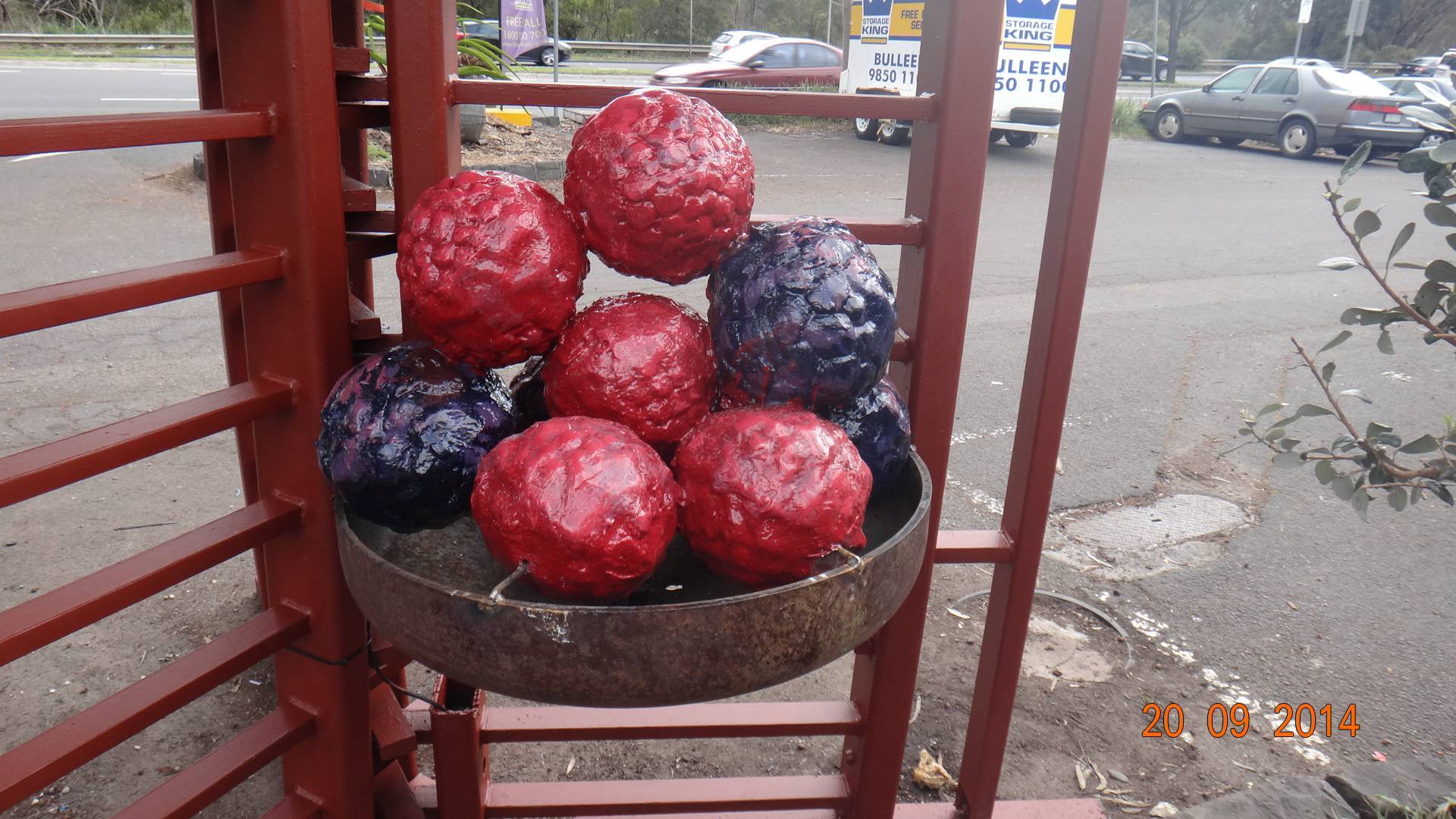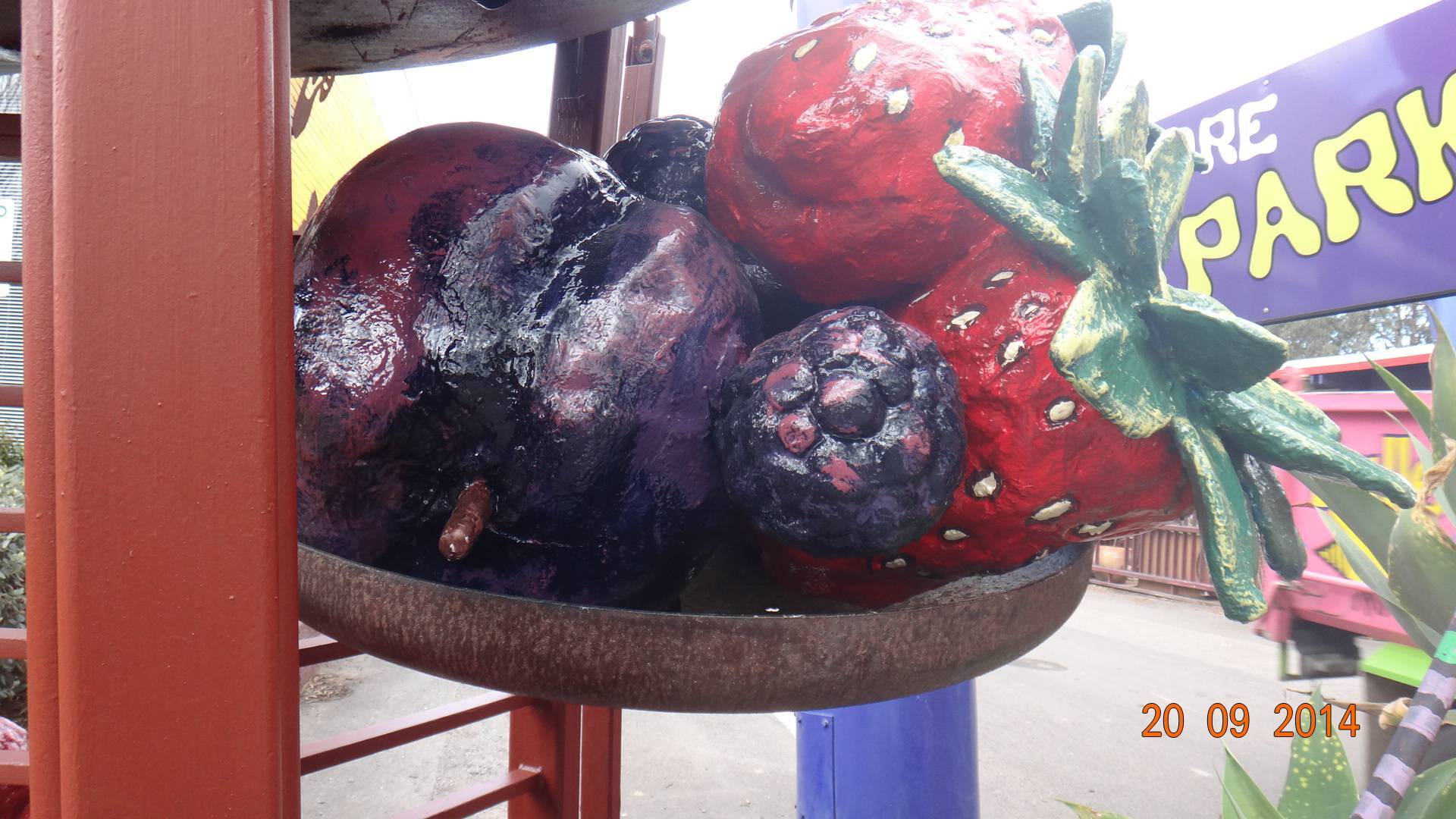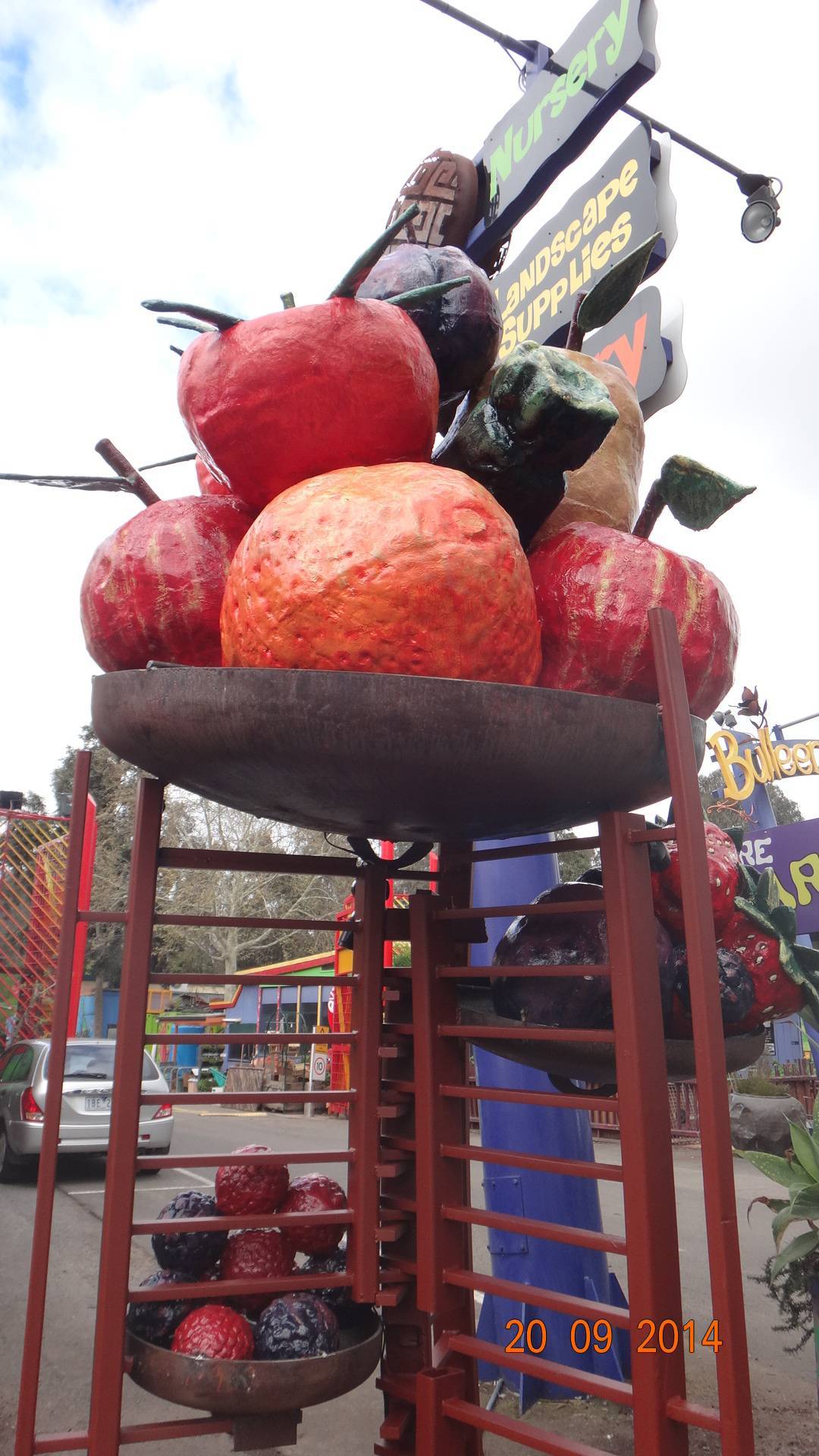 5.30pm to 7.30pm Thursday 18th September 2014,  Read more…
The Process of creating this Sculpture
This sculpture is an evolving artwork. Bruce thought it could be a good idea to draw attention to home grown food at the front of the nursery. This was originally a sculpture designed by Christine Prescott. It looked like the ideal vessel to carry some produce  Lachlan has developed the fruit bowl concept and put in months of work to produce the artwork we are about to reveal.
Here are some images which show the process.
These giant fruits were carved from clay to make plaster moulds which were used to produce handcrafted, individually painted fibre glass sculptures.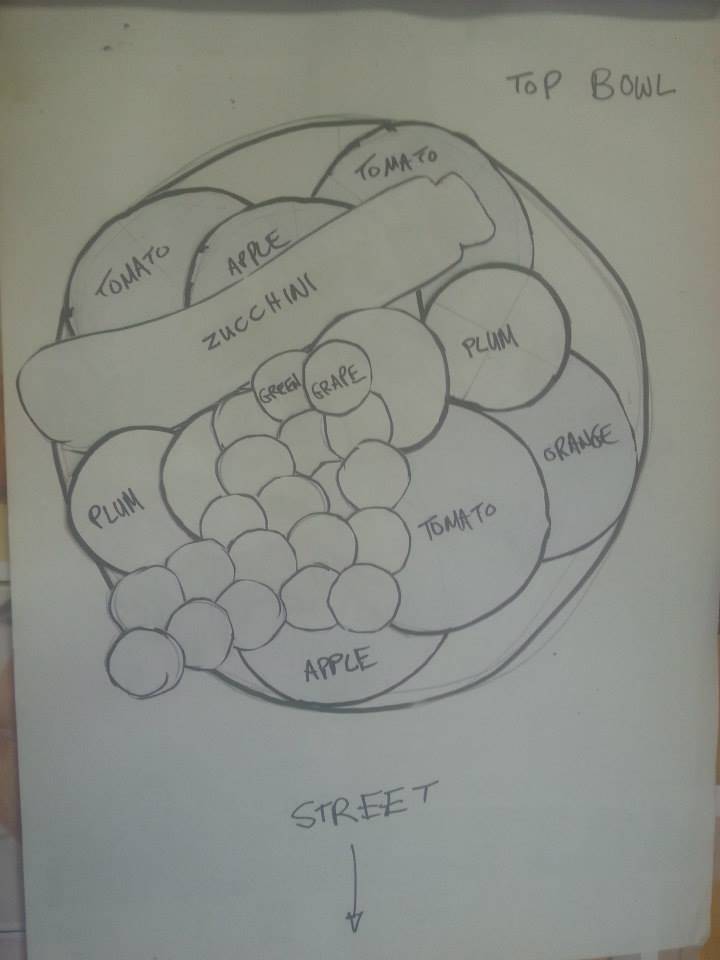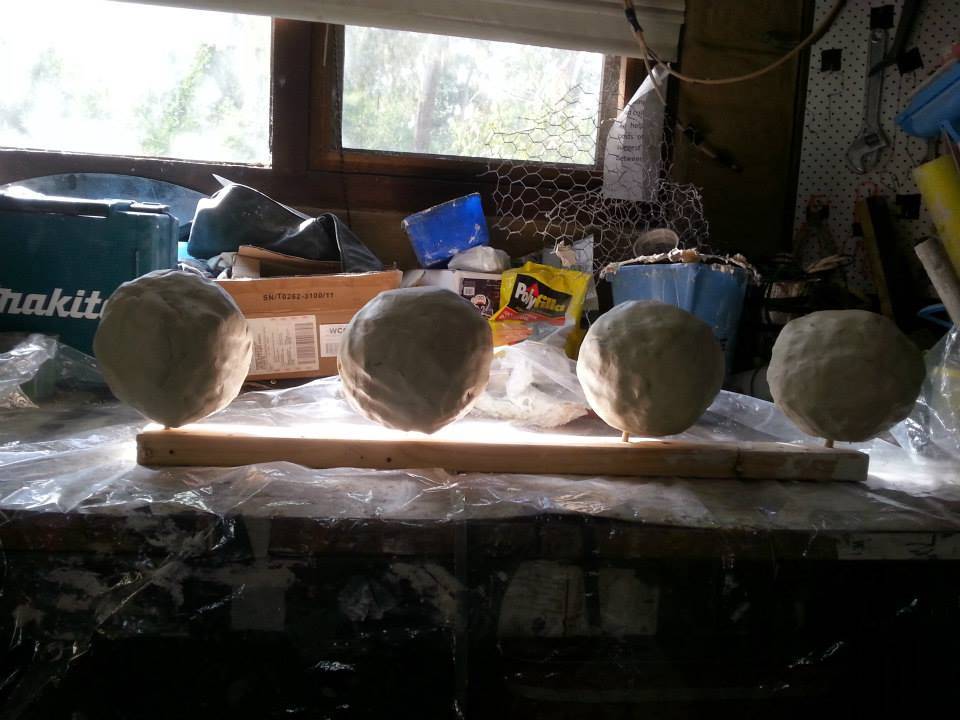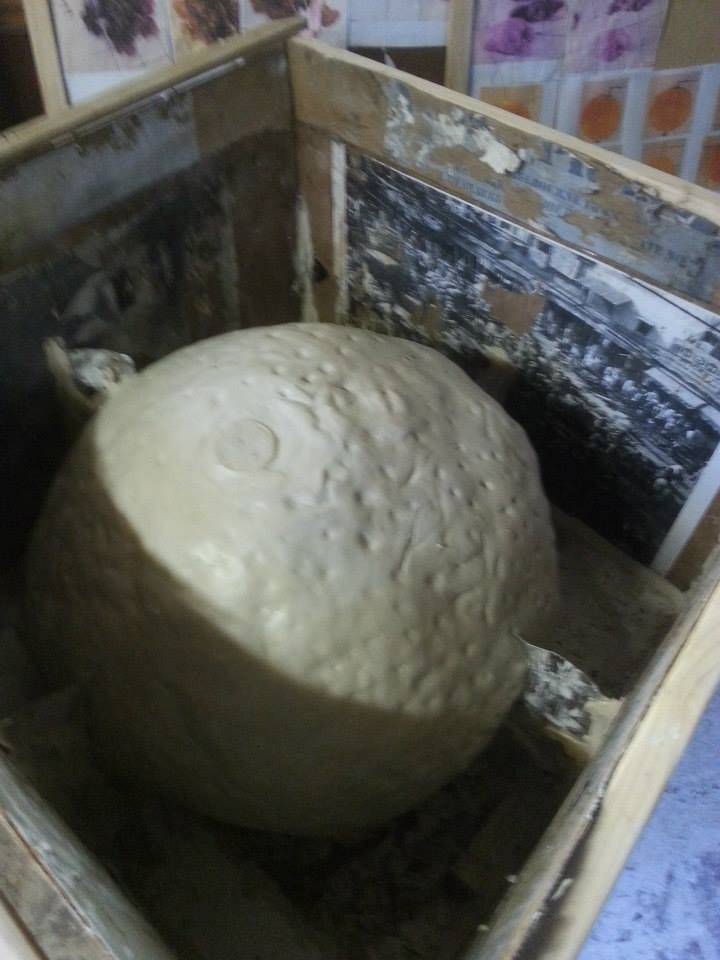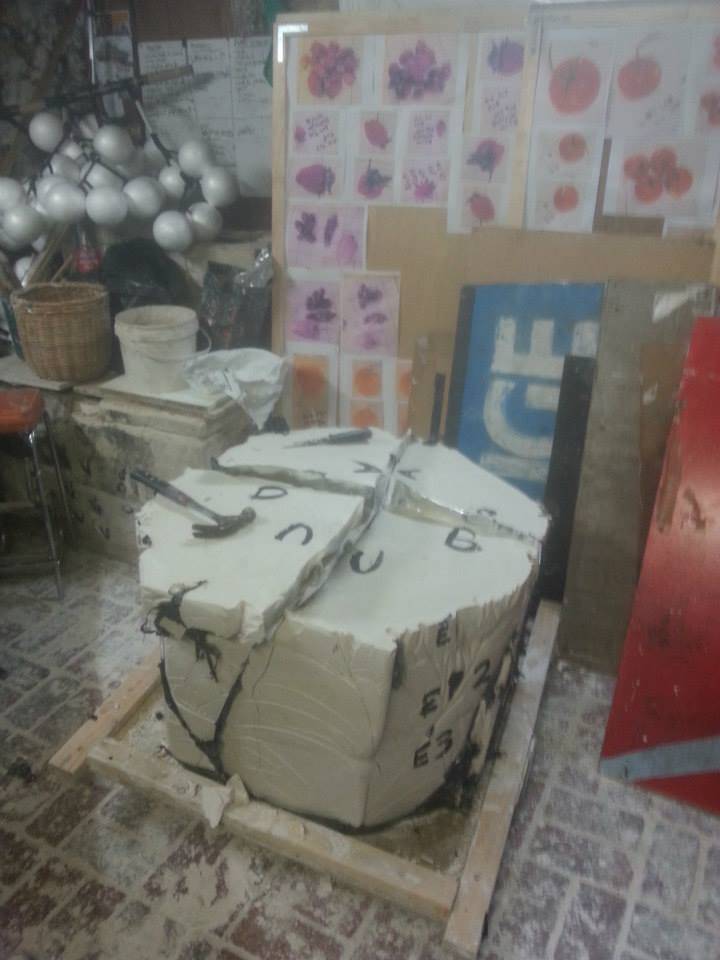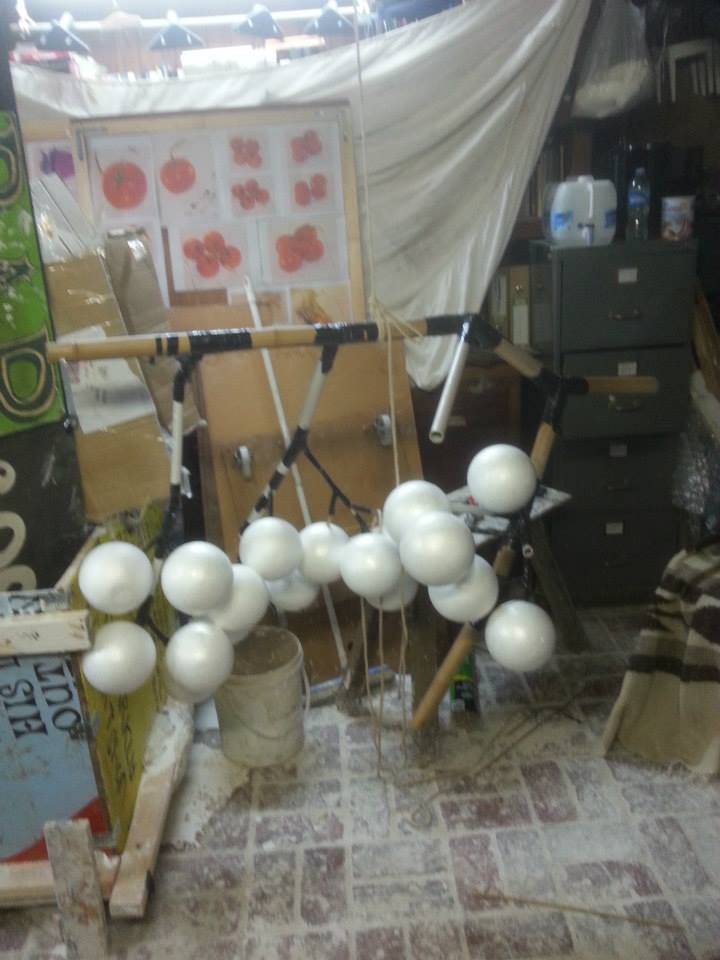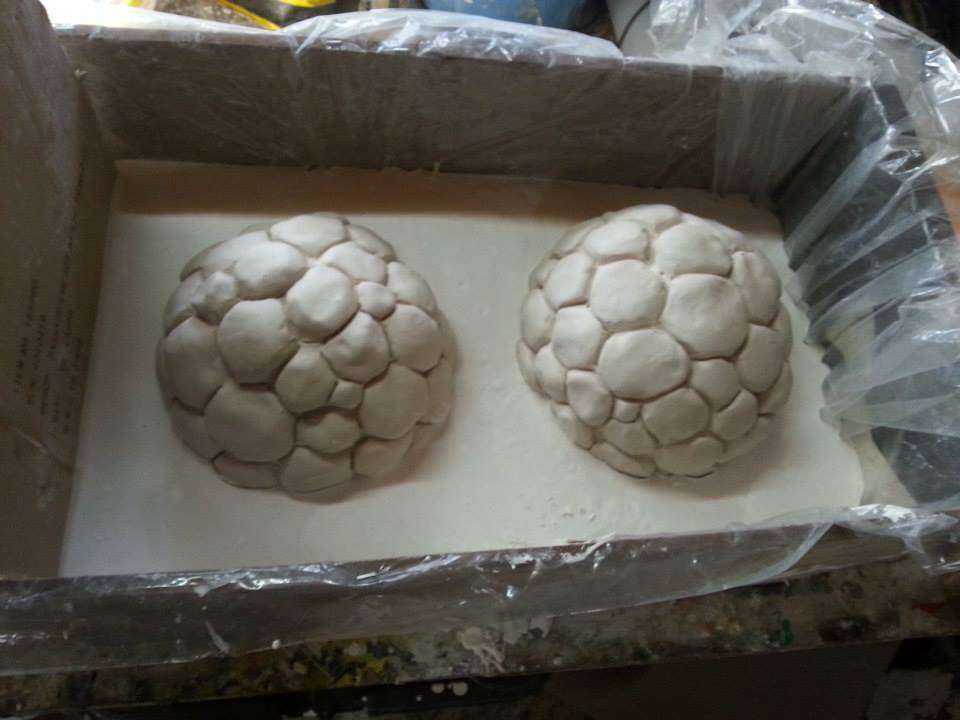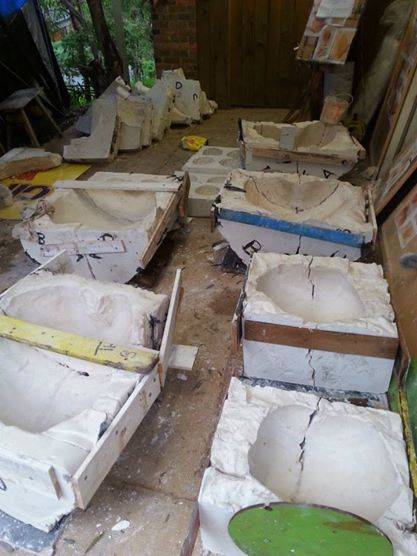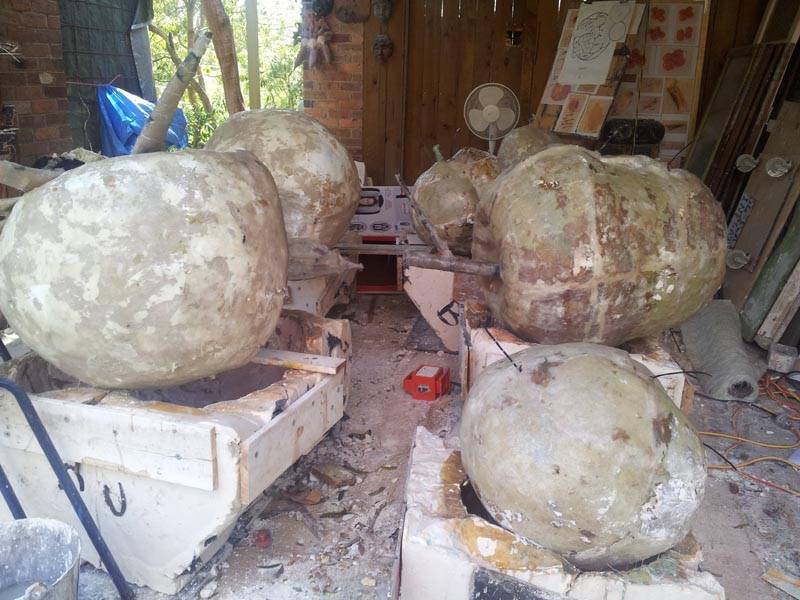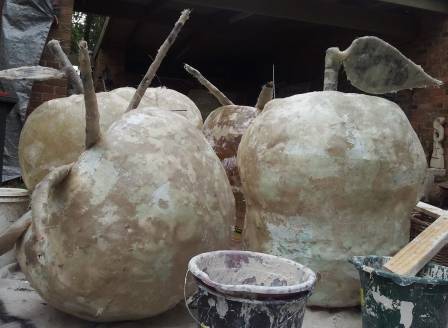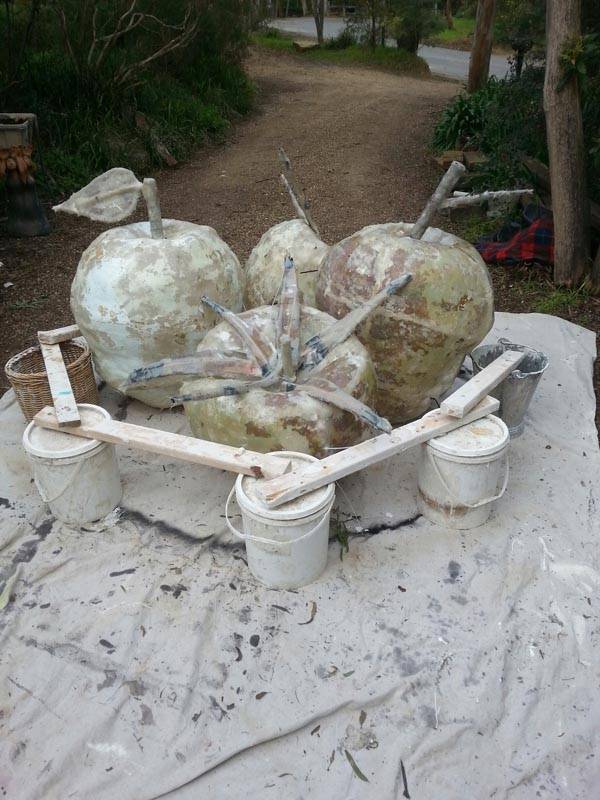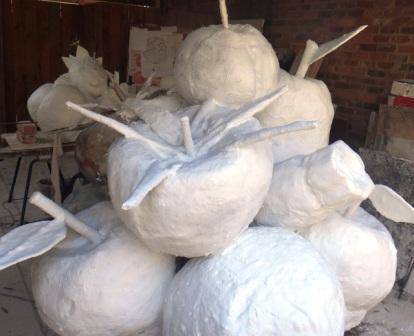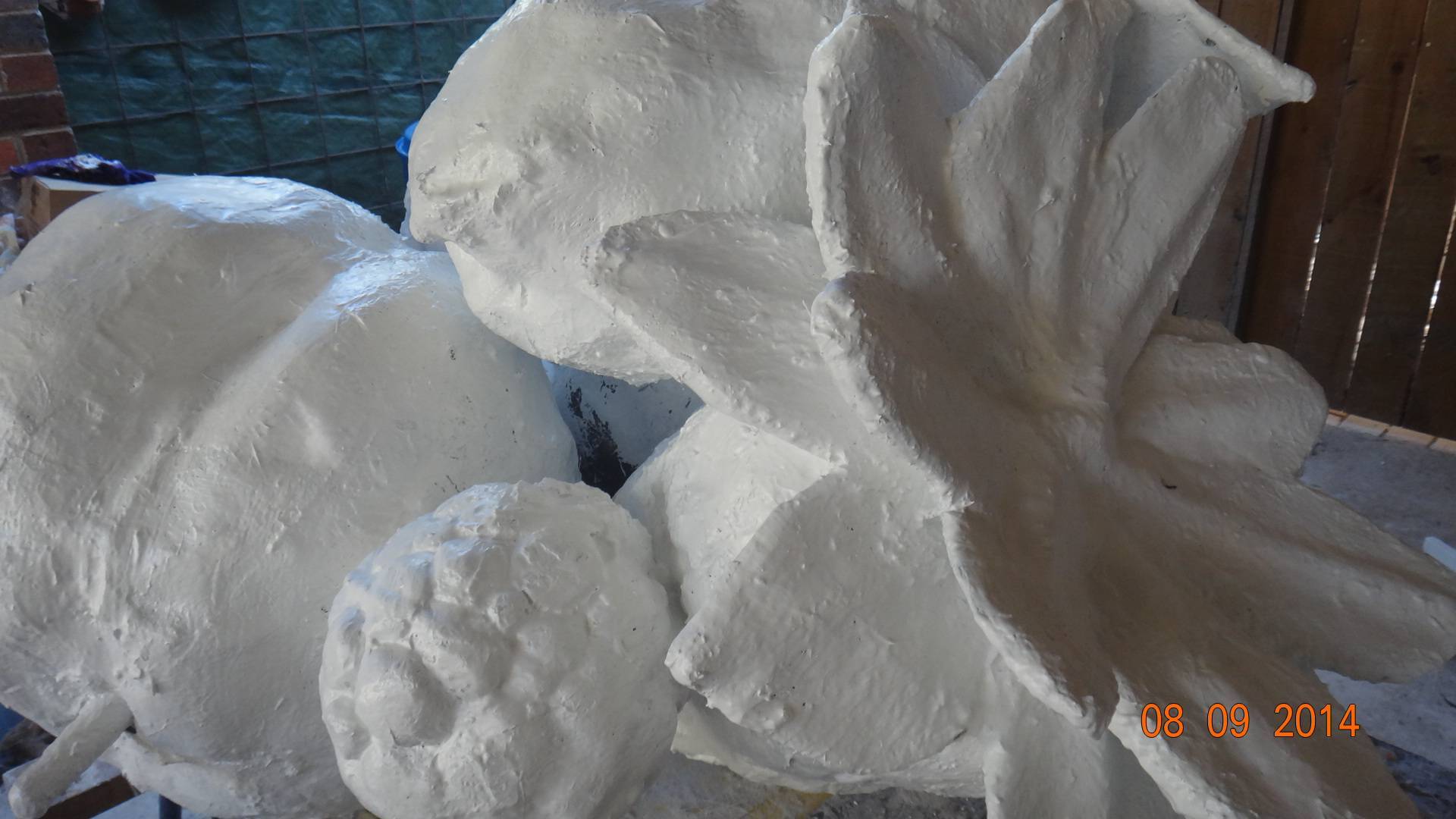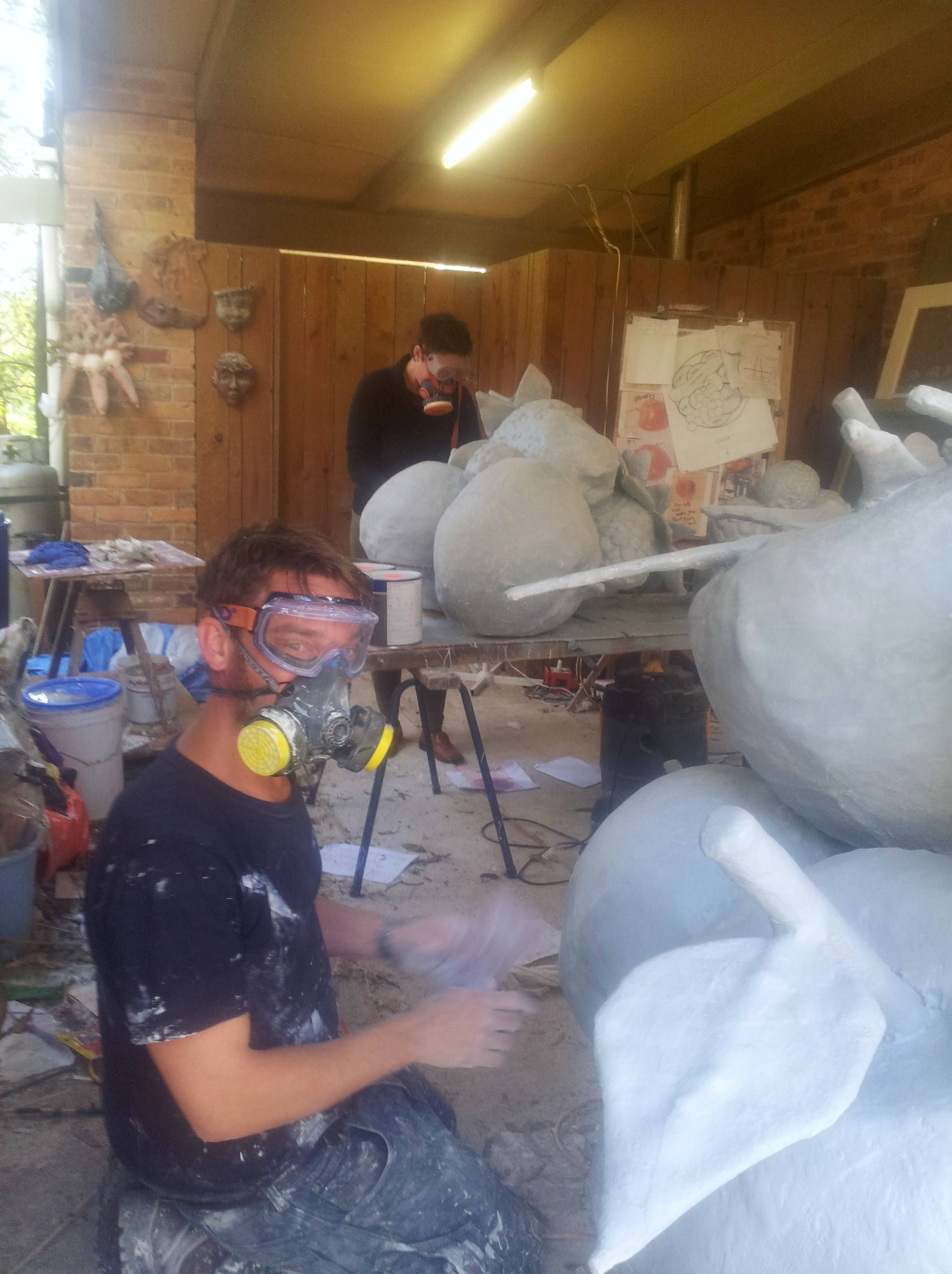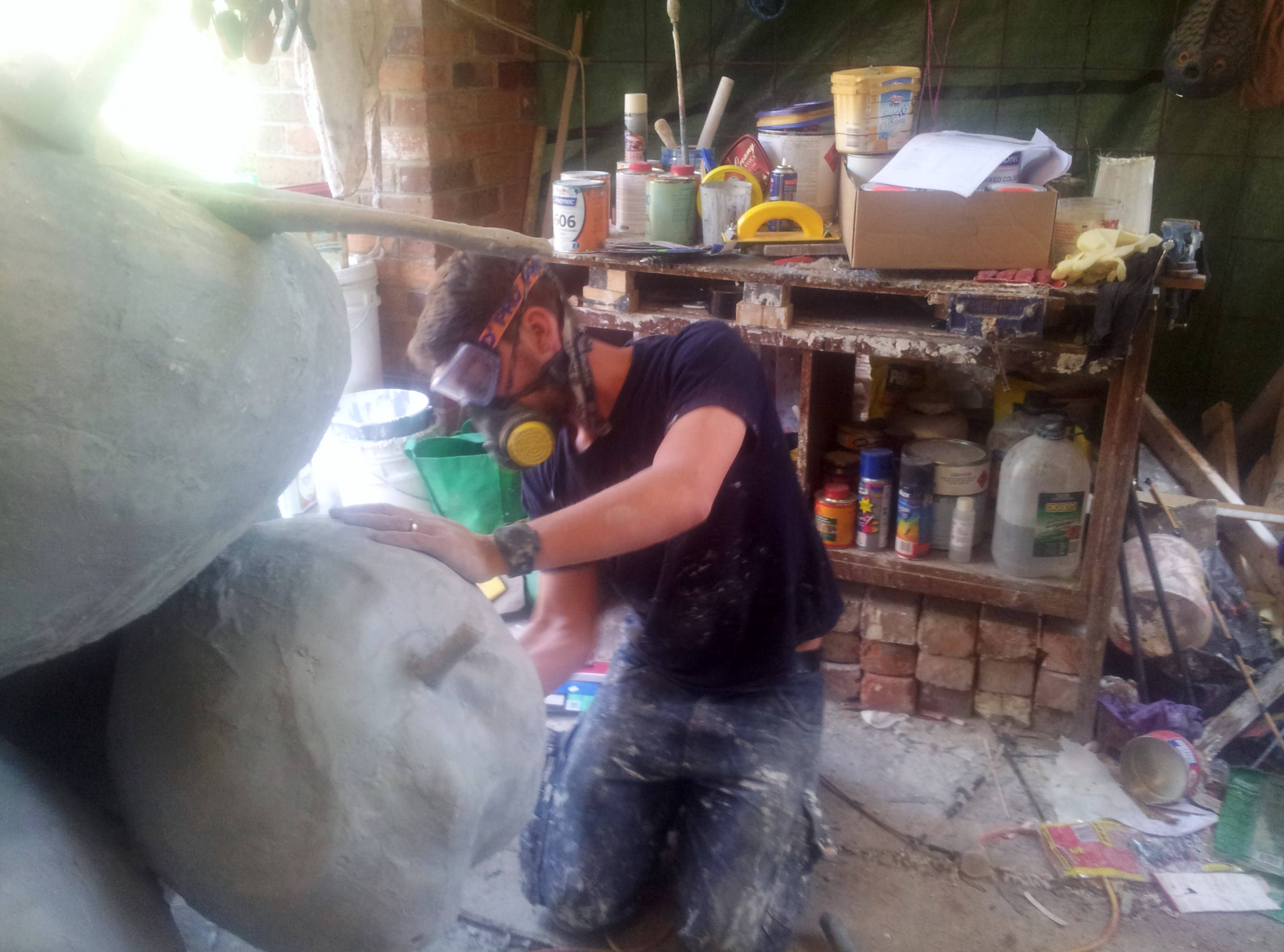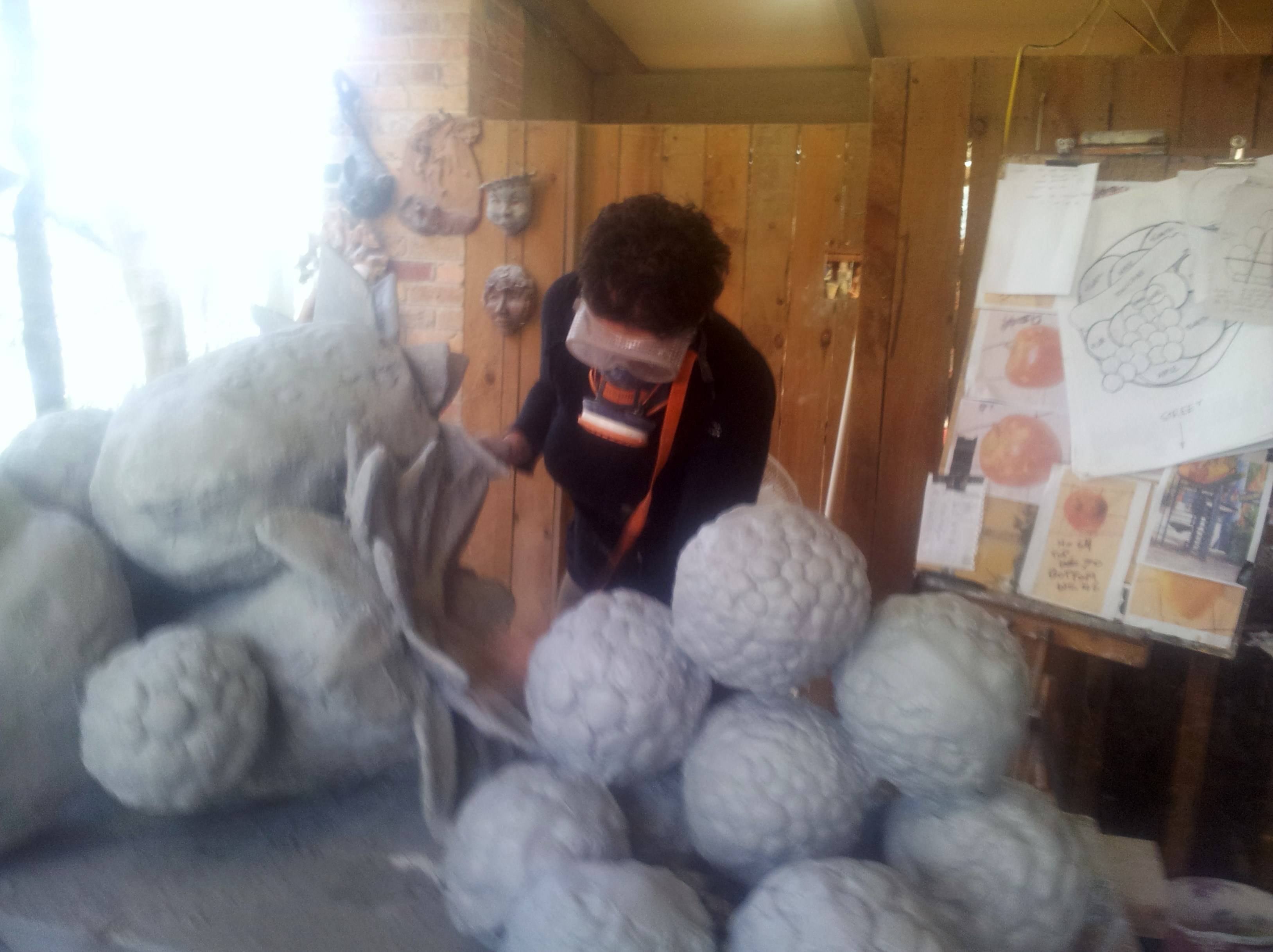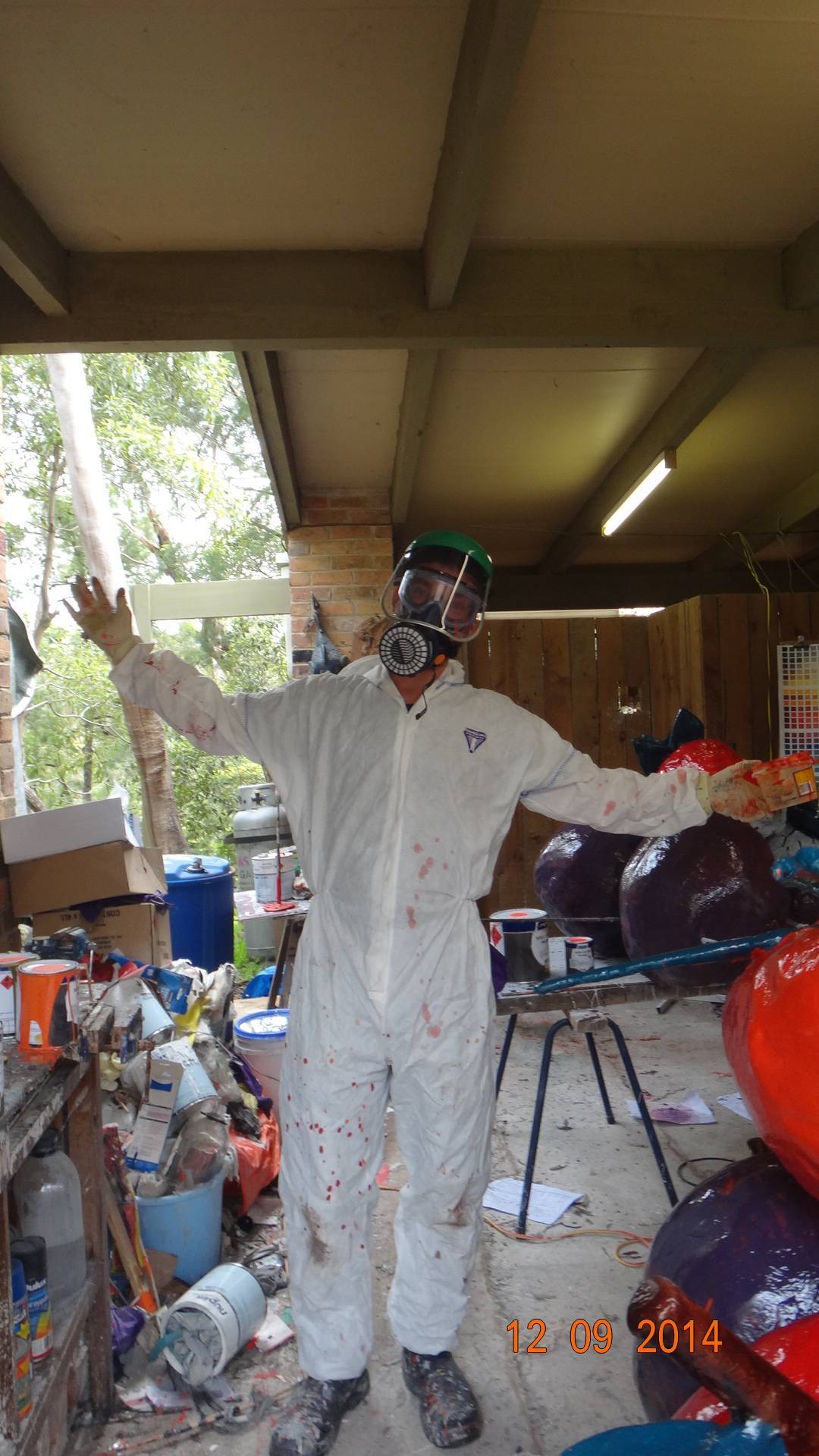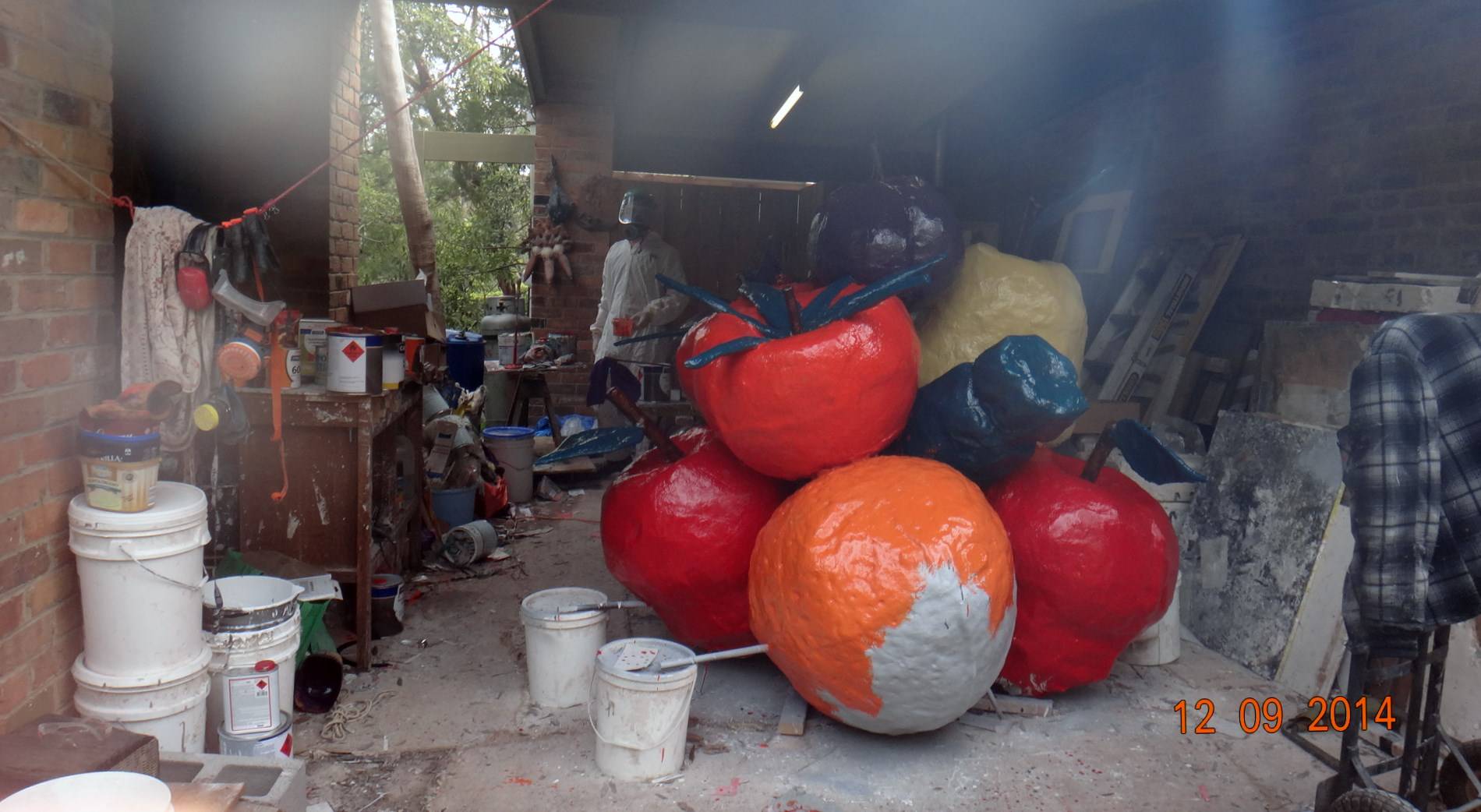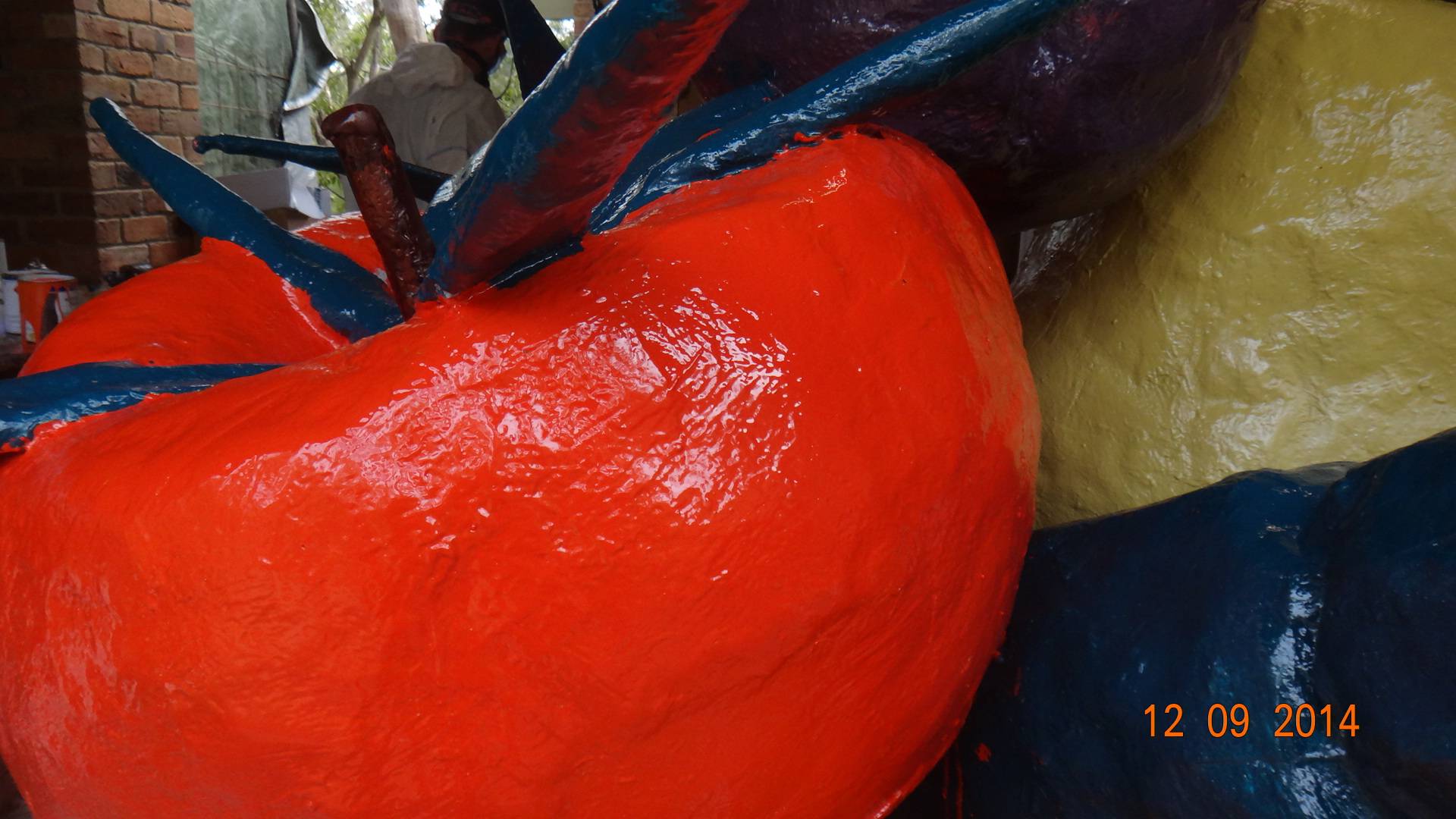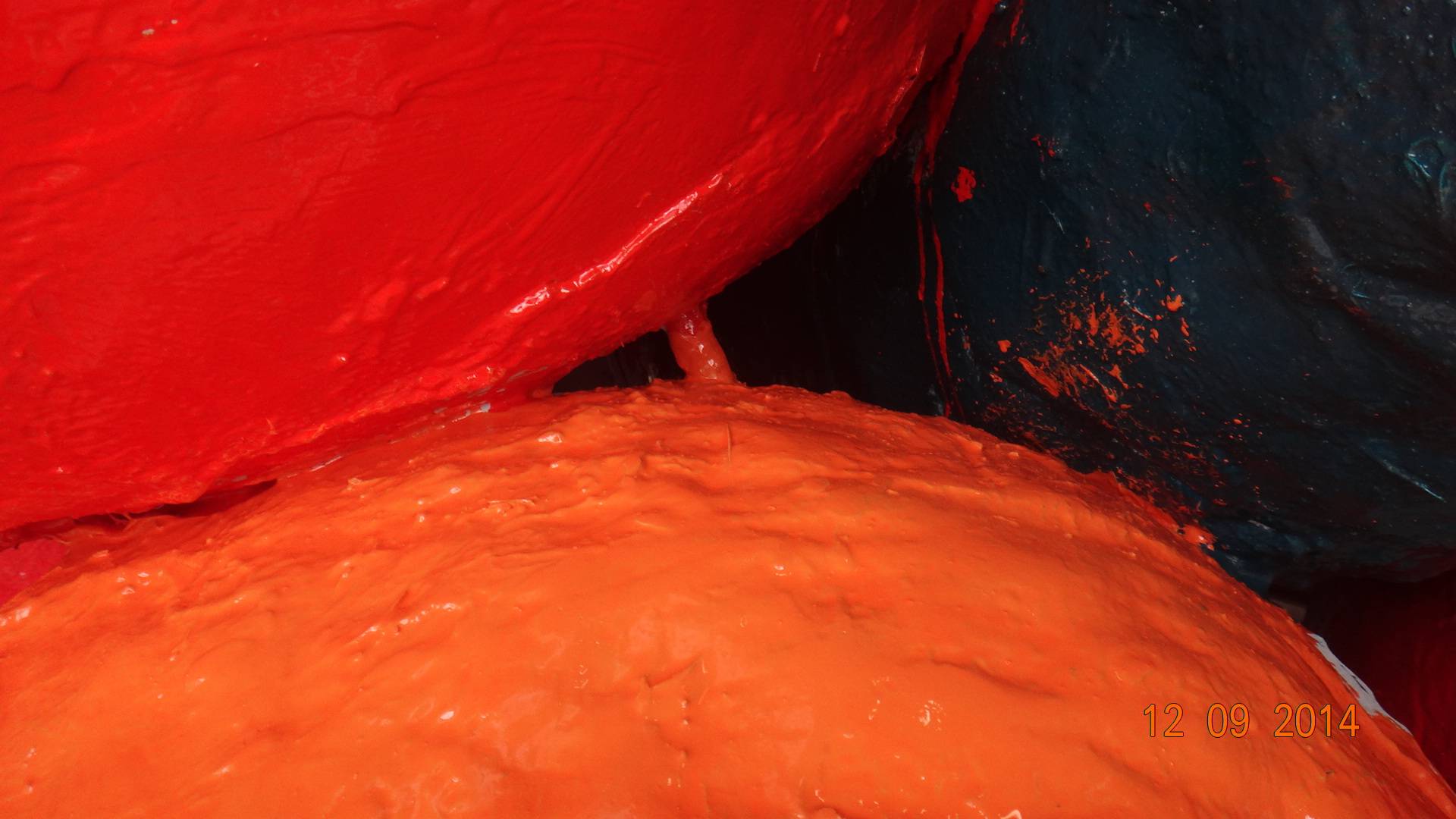 Save
Save