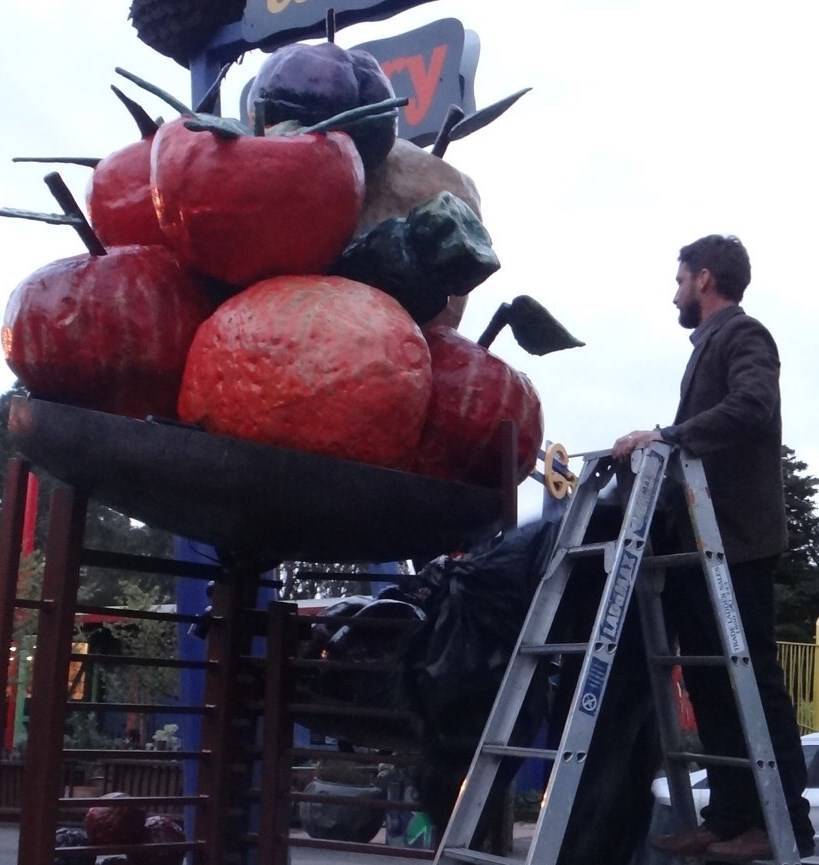 "Still Life with Fruit "

Sculpture Unveiling, Vegetable Talk and Guided Art walk
5.30 to 7.30pm, Thursday 18th September, 2014
Homegrown food and art both feature prominently at Bulleen Art & Garden. See what  can happen when they collide.
The sculpture, Still Life with Fruit  by Lachlan Plain, is a painterly rendition of the food gardener's fruit bowl. At ten times the fruit's original size this fibre glass sculpture will tower over the entrance of Bulleen Art & Garden, testament to BAAG's commitment to food gardening.
The sculpture was unveiled by Sigmund Jorgensen of Montsalvat, and there will be a short artist talk by Lachlan Plain
After being inspired to grow your own produce  get some practical advice on how to get started on your own food forest with a talk about fruit trees and vegetable gardens with Angelo Eliades.
Guided walk to explore the  artworks across the site.
Refreshments
The Sculpture  Still Life with Fruit . Read more about this sculpture.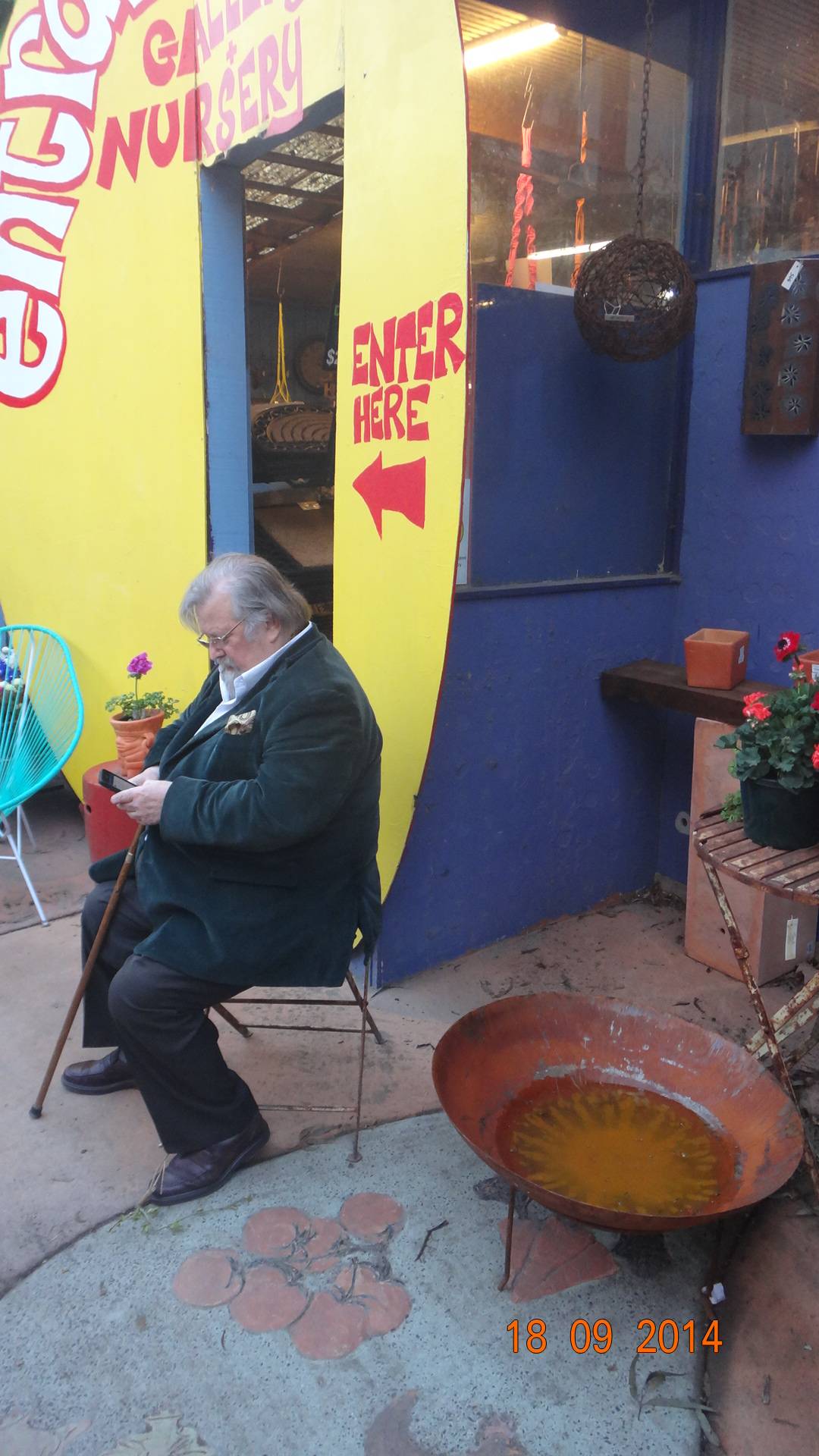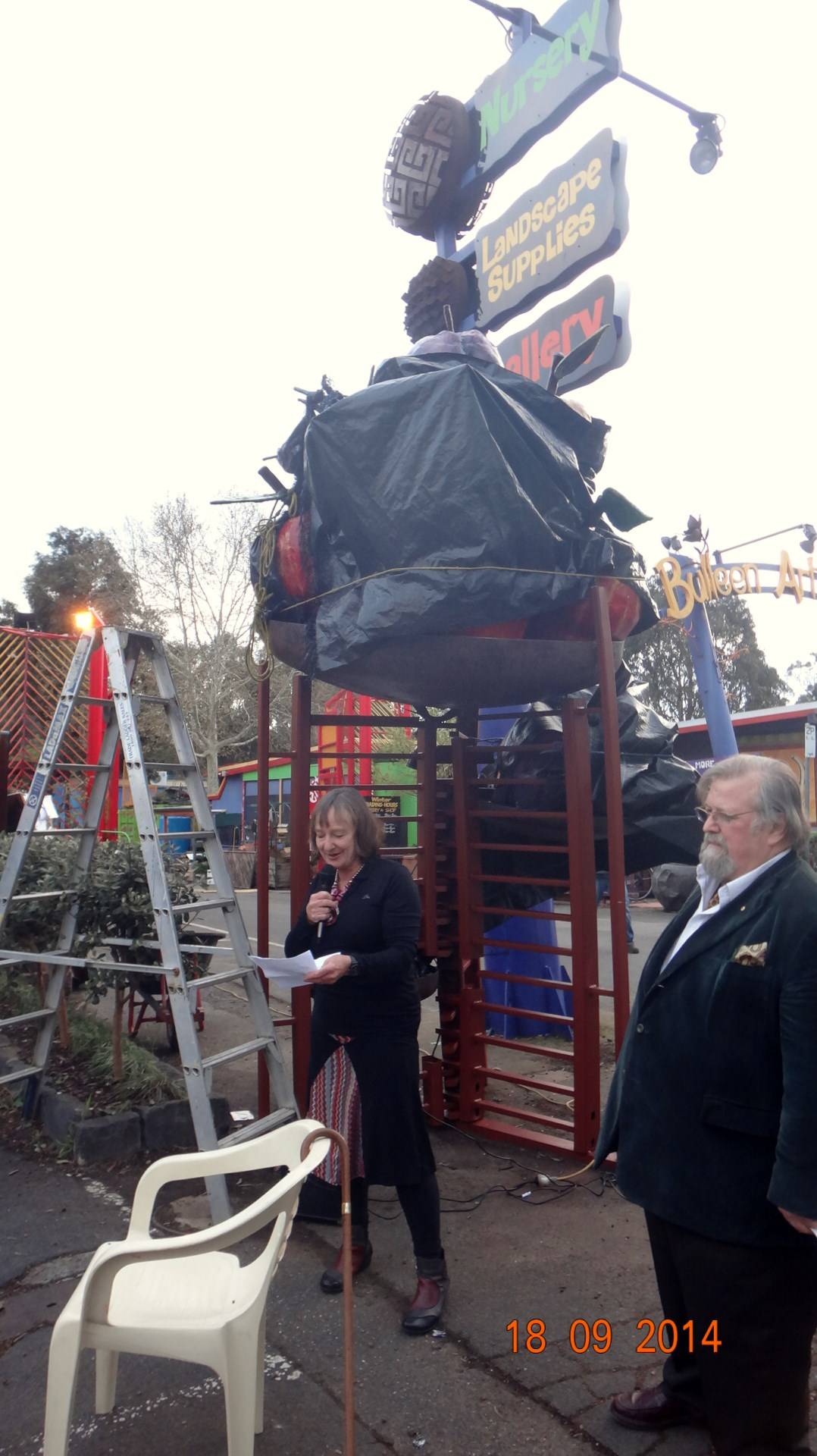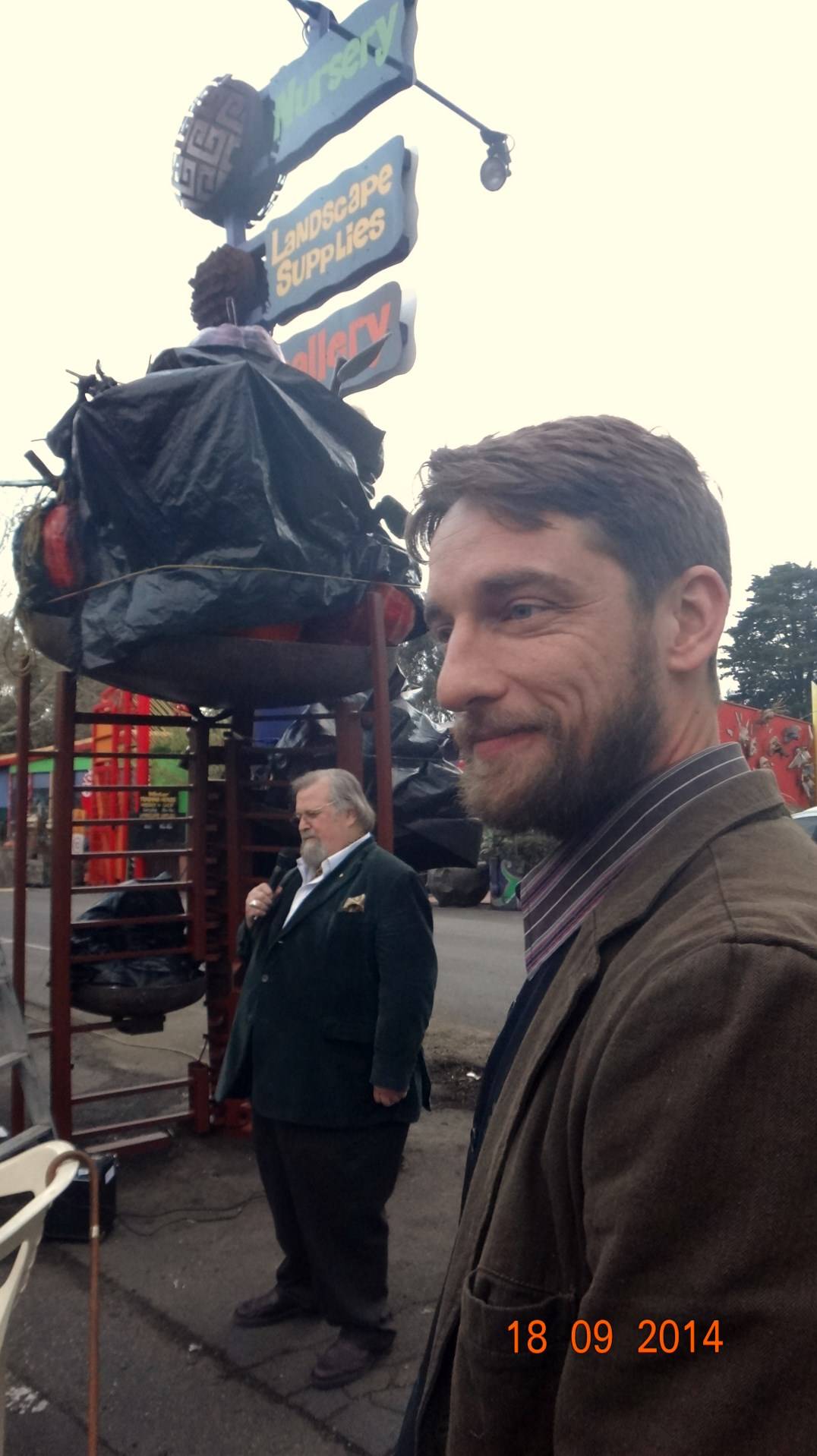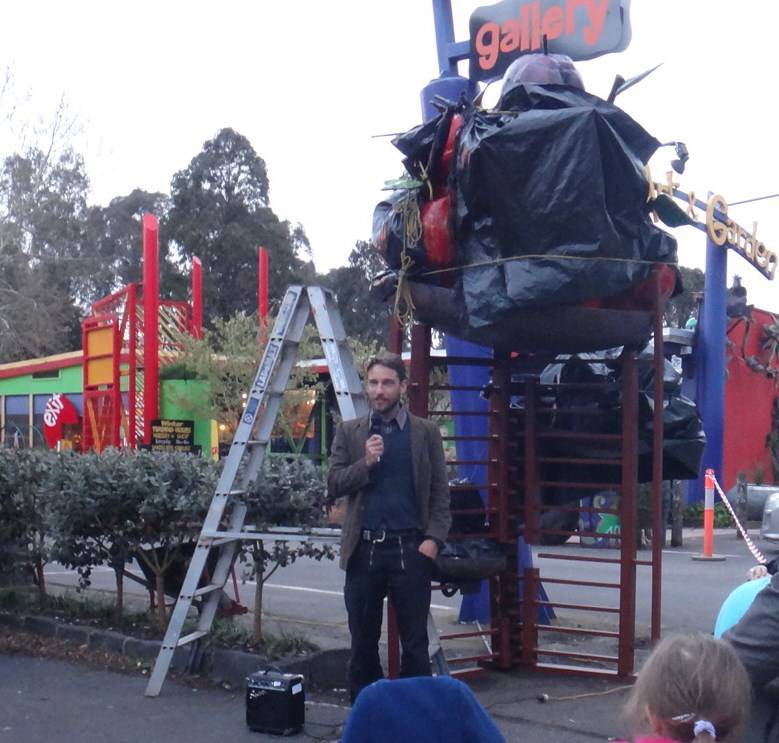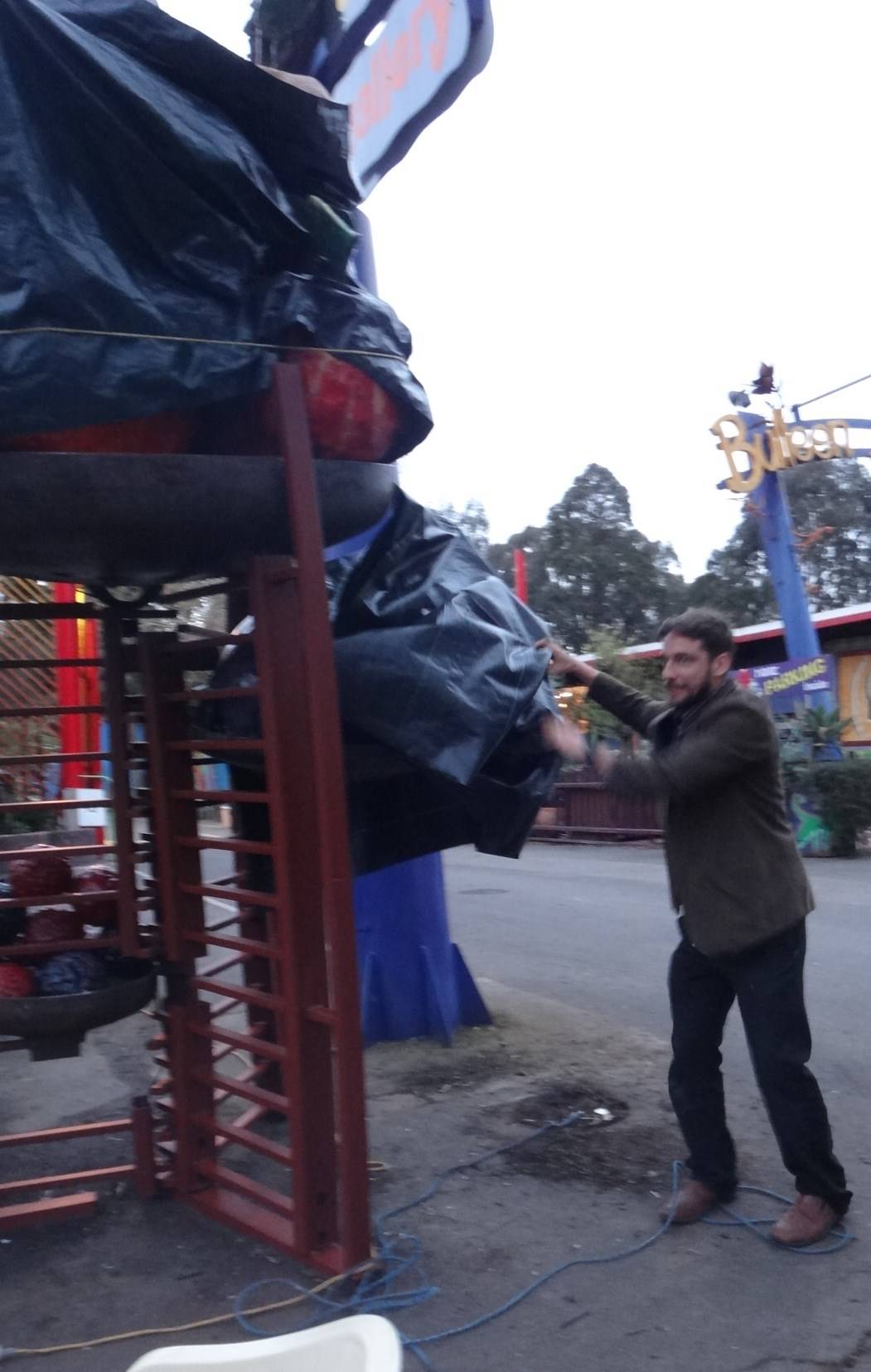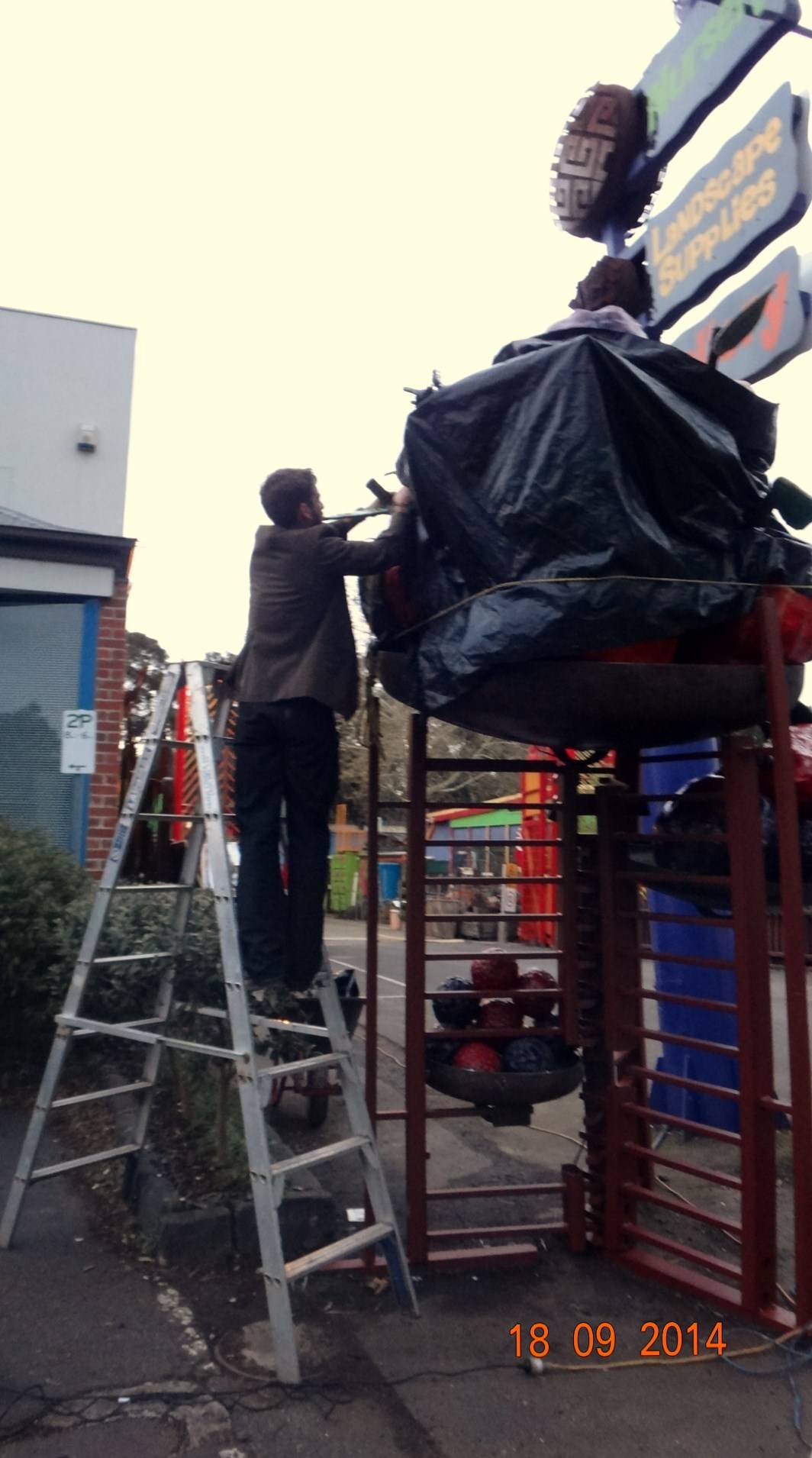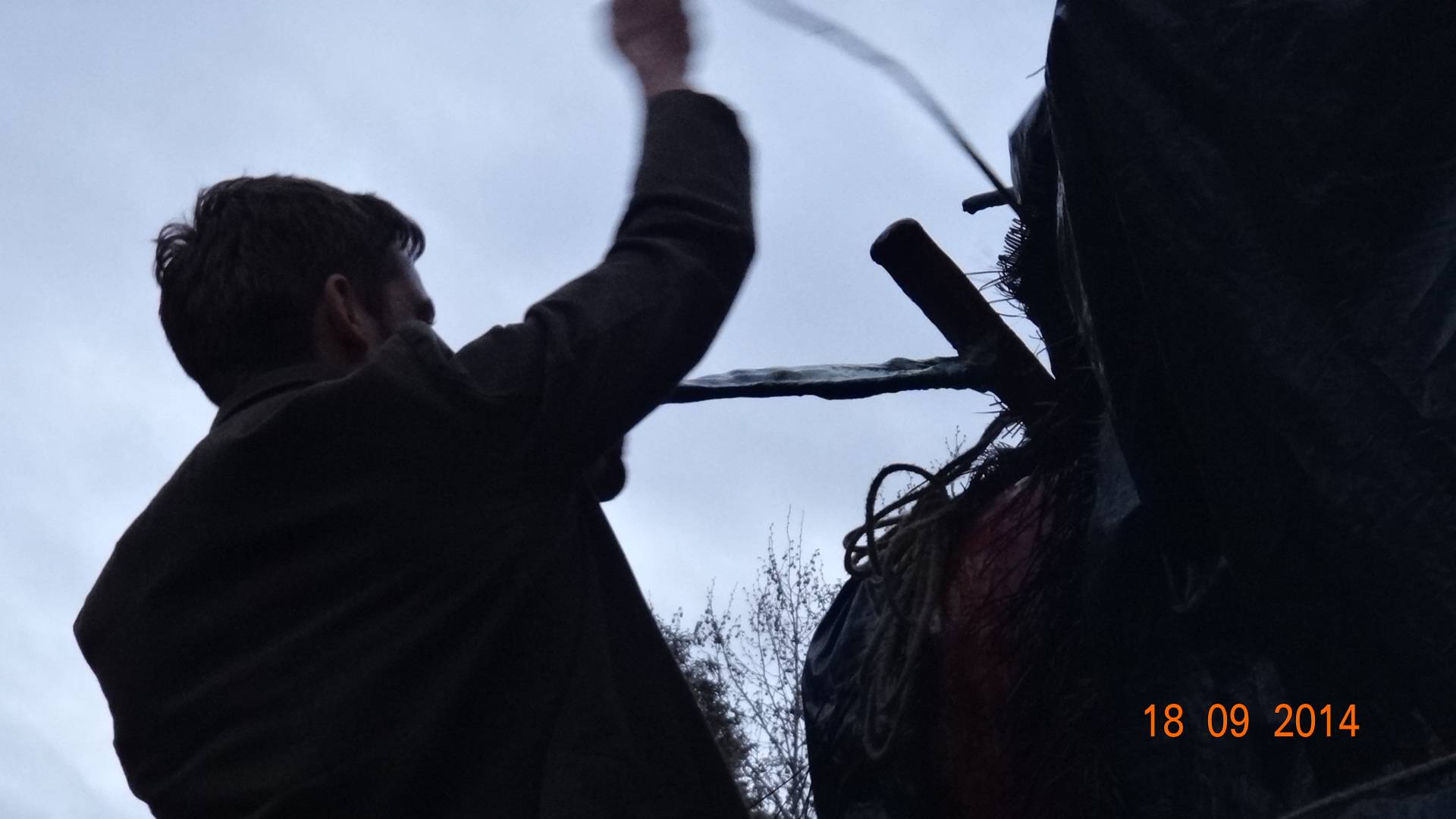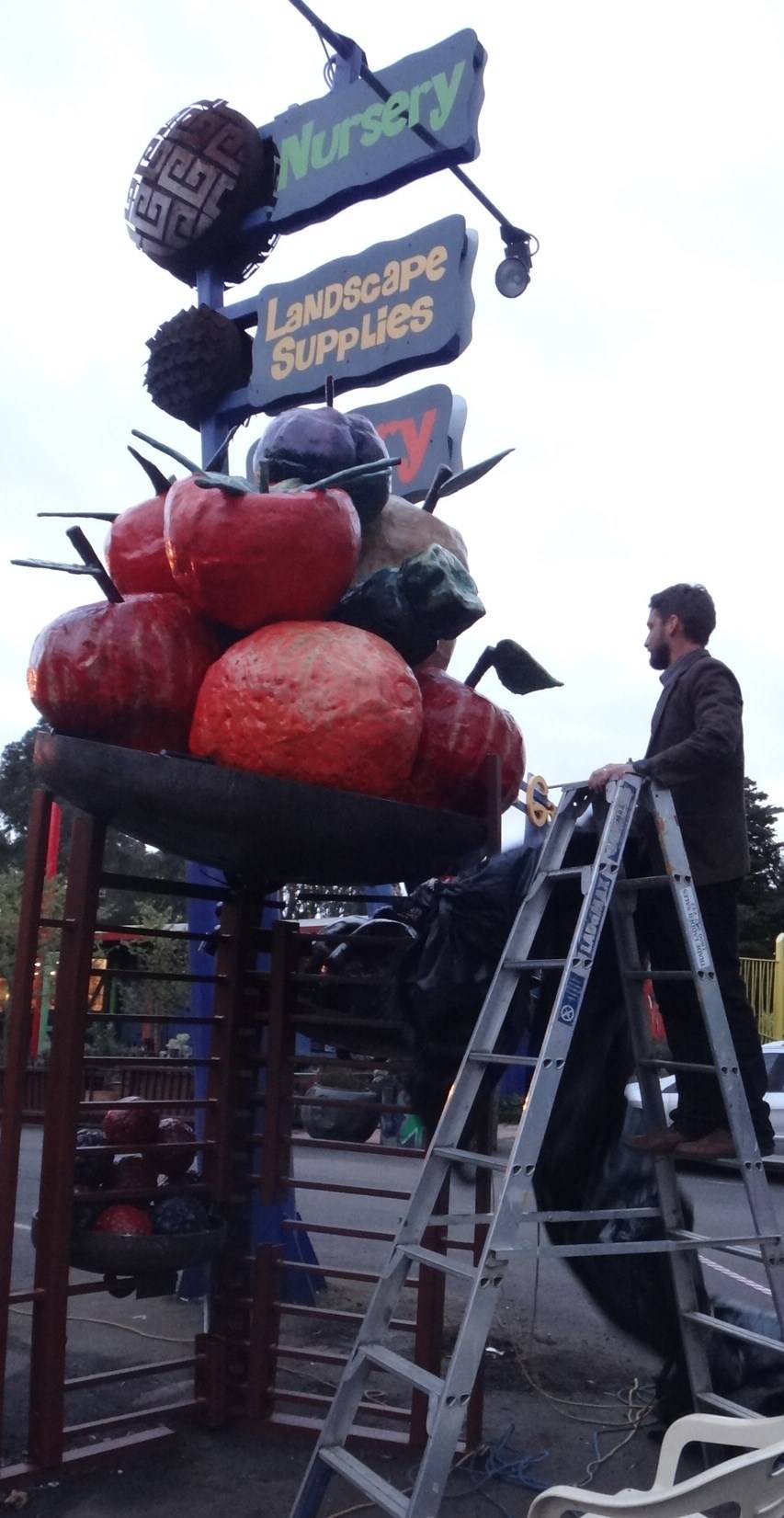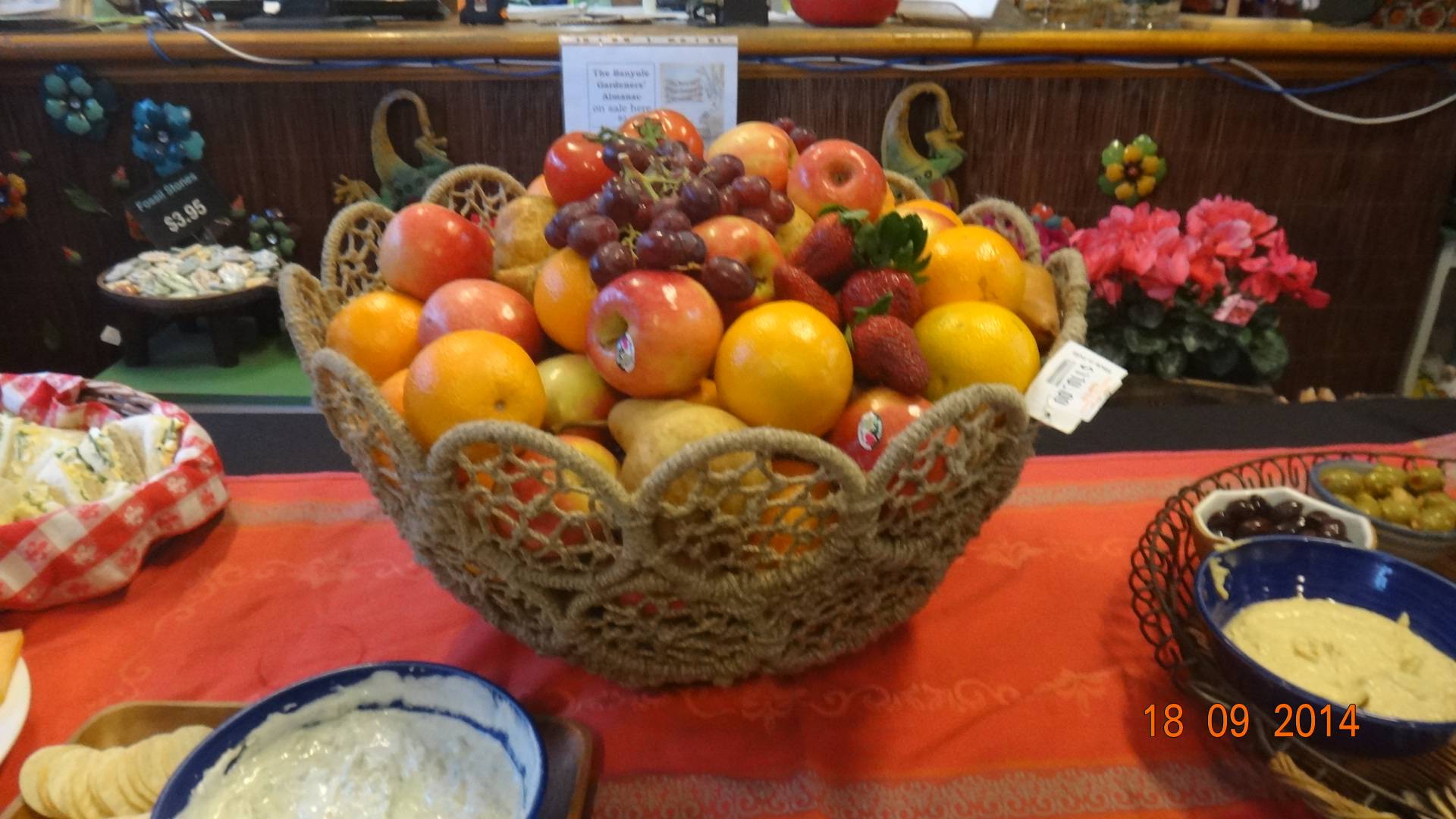 The artist, Lachlan Plain, www.lachlanplain.com is responsible for many of the murals around BAAG as well as the iconic Rose the Turtle on Manningham Road. He is a local artist, writer and theatre maker. He tries to live by permaculture principles and believes that the only way to achieve food security is through individuals reclaiming the means of food production.   Read more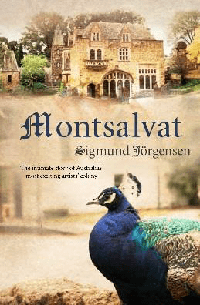 Sigmund Jorgensen
Sigmund Jörgensen OAM is the son of Justus Jörgensen, the founder of the Eltham artists' colony Montsalvat. Mr Jörgensen was chief executive and artistic director of Montsalvat from 1969 to 2005 during which time he made the arts centre a haven for local and international artists. He helped found the Montsalvat Melbourne Jazz Festival, was a judge at the Melbourne Asian Food Festival, was mayor of the Nillumbik Shire and worked as a food critic for the Melbourne Times. He also ran the award-winning restaurant Clichy in Collingwood.
His new book is "Montsalvat", the intimate story of Australia's most exciting artists' colony and its founder Justus Jörgensen, as told by his son. To be launched by The Hon. Simon Crean. Barn Gallery, 15 September @ 6.30pm.
http://www.montsalvat.com.au/WhatsOn/BOOKLAUNCH-SigmundJorgensen.aspx
Angelo Eliades
Angelo is presenter, trainer and writer in the areas of sustainable gardening and Permaculture. He is a passionate forest gardening advocate, and has a thriving demonstration Permaculture food forest garden in Melbourne's inner northern suburbs which he regularly opens to the public.
With over a decade of experience in organic gardening, his specialty is designing and building food forests – sustainable intensive food production systems which utilize ecologically-based design principles for maximum productivity, minimum work and natural pest and weed control.
When he is not consulting, teaching, working in the retail nursery industry, or enjoying time in his own garden, he supports community gardening projects as a technical advisor, and runs the educational sustainable gardening website Deep Green Permaculture.