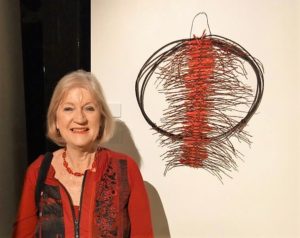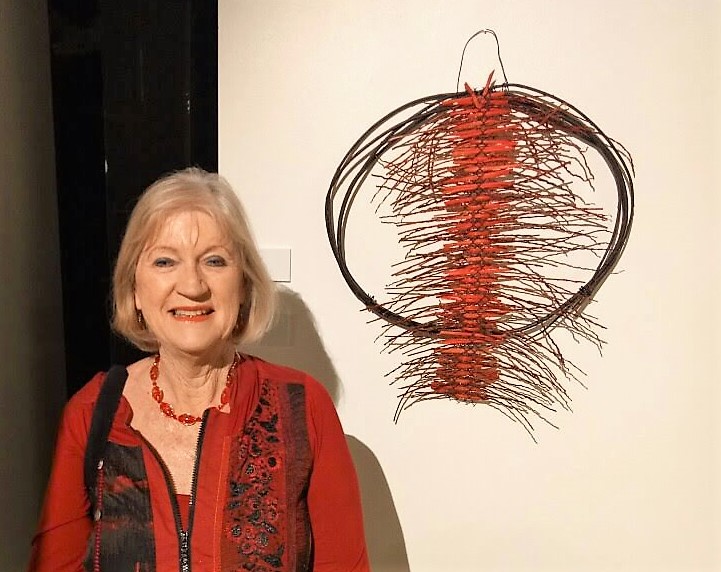 Jeanette  has been giving basket workshops at Bulleen Art & Garden for a number of years. More information on the basket workshops https://gallery.baag.com.au/
She has also taken part in a number of exhibitions, including Flourish in 2021,  Trio Creative in 2019,  Triple Stitch in 2016 as well as regularly selling  her work here.
You will find a good range of baskets by Jeanette whenever you visit Bulleen Art & Garden
CLAY AND FIBRE
"I have always been interested in the Visual Arts and enjoyed working in clay and fibre.
I started work in advertising at the age of seventeen and then went on to study two Diplomas at RMIT, one in Graphic Design and the other in Ceramics. I then went to Melbourne State College and completed a Diploma of Education.
Two of the areas I studied which I enjoyed most were textiles and ceramics. Textiles included spinning, weaving, tie dye and batik.
I am currently teaching Ceramics, Drawing and Visual Communication and Design at Eltham High School to levels 7-12.
In 1986 I was awarded a teacher exchange to Pennsylvania USA for a year. It was here that I was introduced to basket weaving- Melon Baskets, Egg Baskets, Potato baskets, Heart shaped Baskets and many other designs.
When I returned to Australia in 1987 I joined the Basket Makers of Victoria and I have enjoyed weaving with this wonderful group of people to this day.
I have attended workshops with visiting basket weavers from New Zealand and the USA. I have also attended workshops, conferences and exhibited with the Victorian Ceramic GroupI enjoy working with very textured clays as well as porcelain. I often add fibres to my ceramic work. I was inspired in France by the wonderful texture of the walls of the stone villages and houses and by the ochre colours of the village of Roussillon.
I managed my own shop called TOUCH OF EARTH where we ran workshops in a variety of crafts. I have also taught basket weaving at school. Jeanette"