"Art and Gardens"
An  Exhibition by the Staff of Bulleen Art & Garden  
14th – 31st  July 2016
"Snowy" by Erin Cooper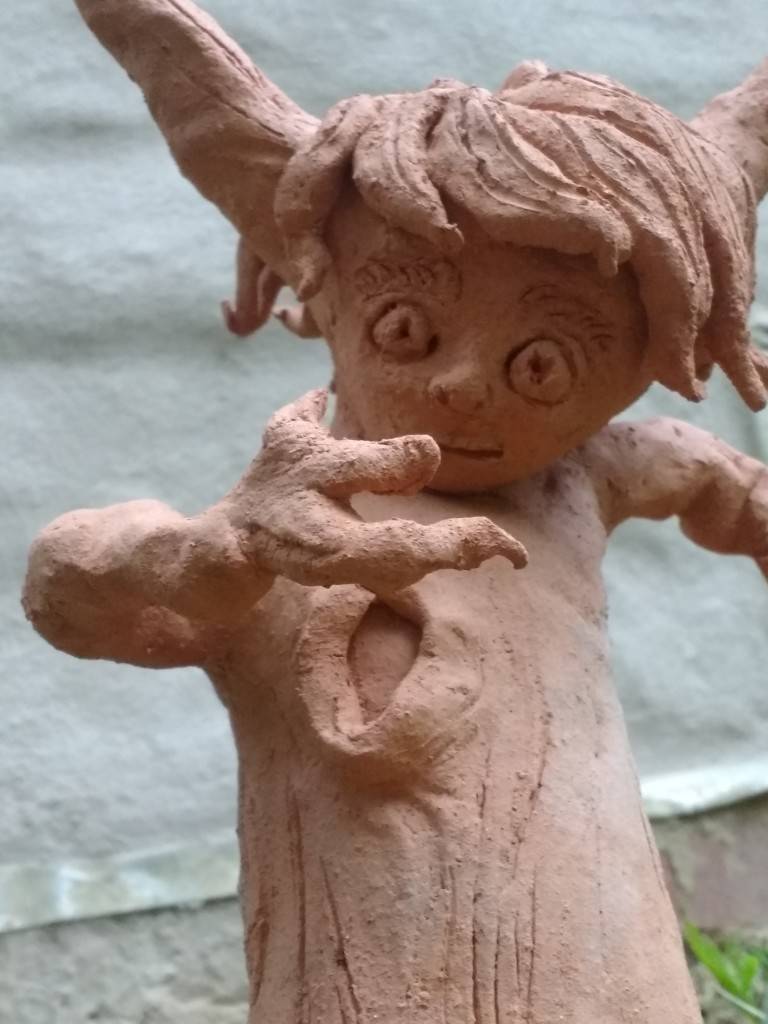 We've got a very creative, as well as capable team at Bulleen Art & Garden. You can see this at Bulleen Art & Garden -the ideas they have; how they help solve your garden or design problems; creative displays; innovative products; how they help you learn in the garden classes or bring out your own creativity in art workshops.
But they also have a life outside Bulleen Art & Garden and this exhibition  will  showcase some of their other creative talents, which  may not be so obvious from their daily work .
We have previously featured their work in the Bolin Bolin Gallery – and it is time to turn the spotlight on them again.
Watch this space for more images of this year's exhibition.
The Bolin Bolin Gallery at Bulleen Art  & Garden,
6 Manningham Rd W., Bulleen. 98505155. www.baag.com.au 7 days a week.
"Tree Man" by Nicole Griffiths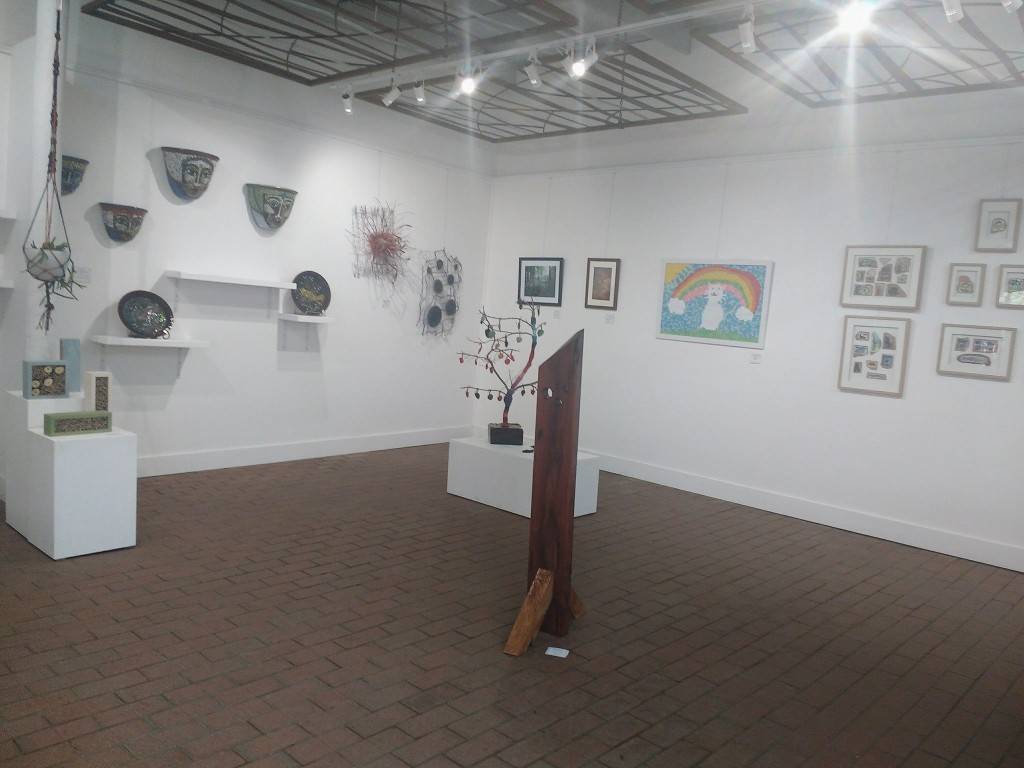 |Yarn bombed tree by Natasha Gibson, wall hangings by Jeanette Carter and mosaics by Sandra Bail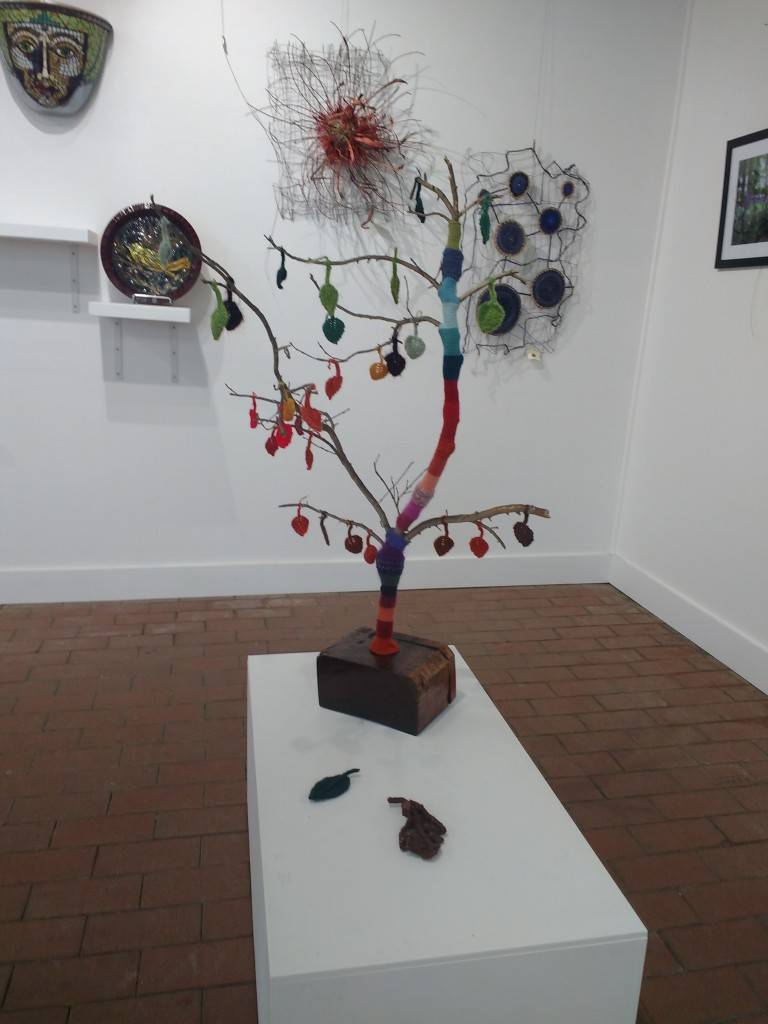 Landscape plans by Joy Froebel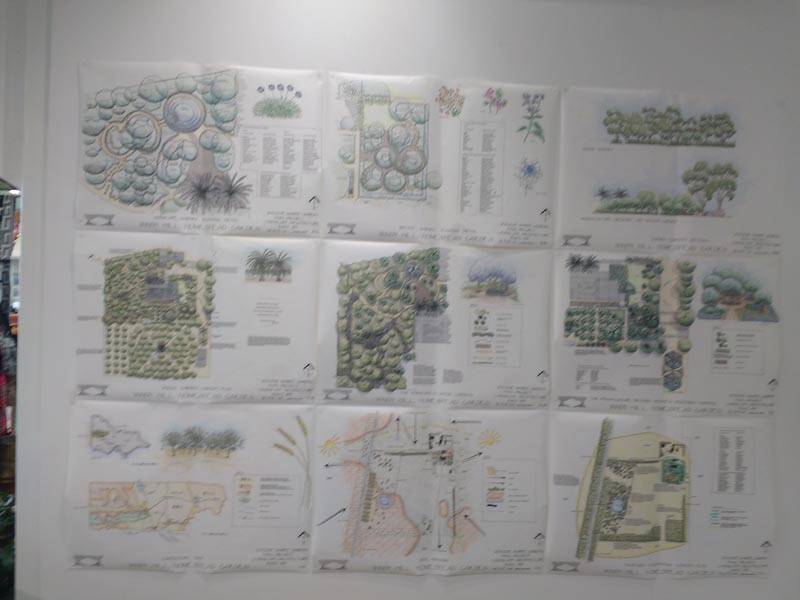 Mosaic planter by Sandra Bain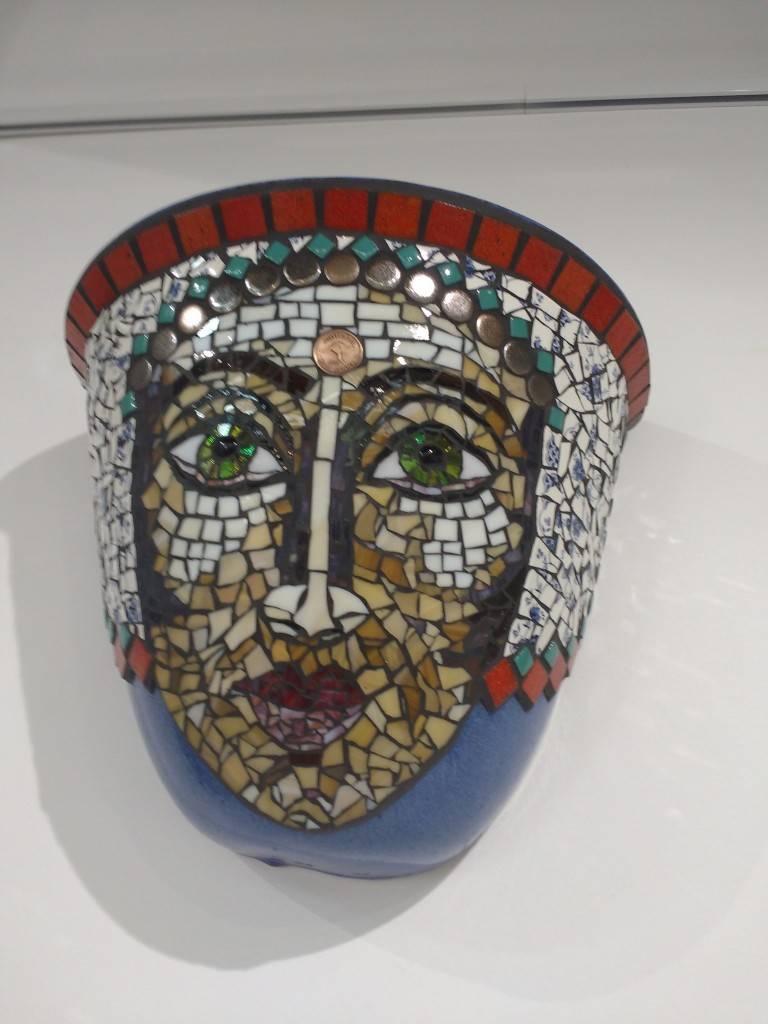 Photograph by Claire McGaskill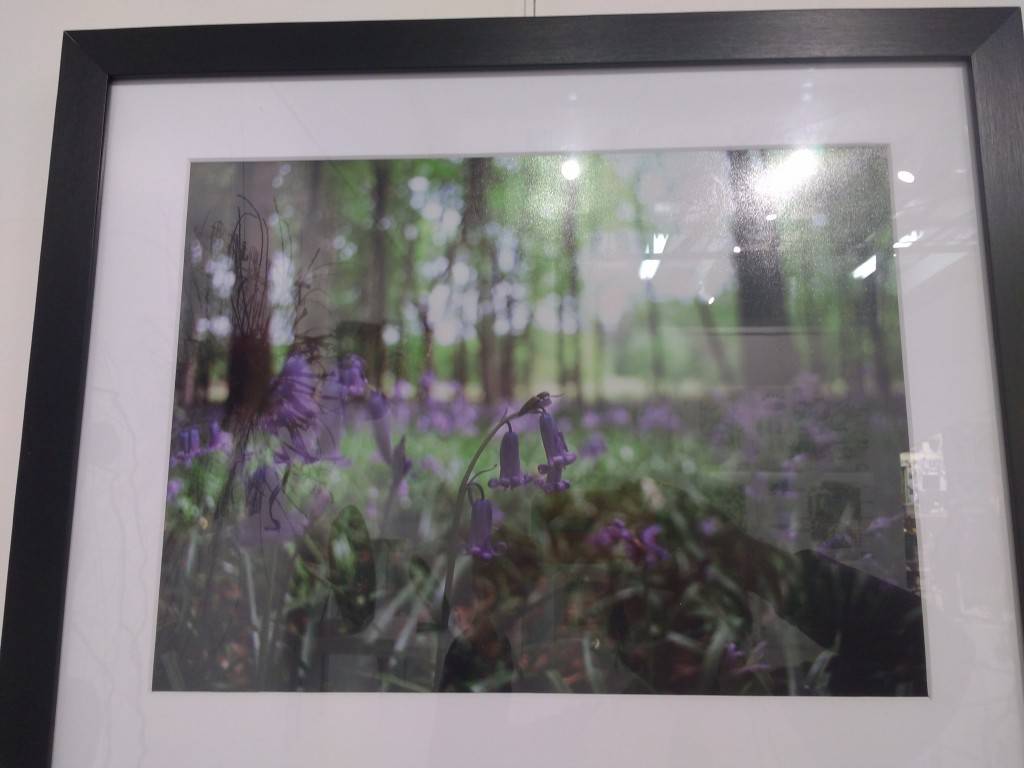 Framed Ceramic Art by Giuseppe Raneri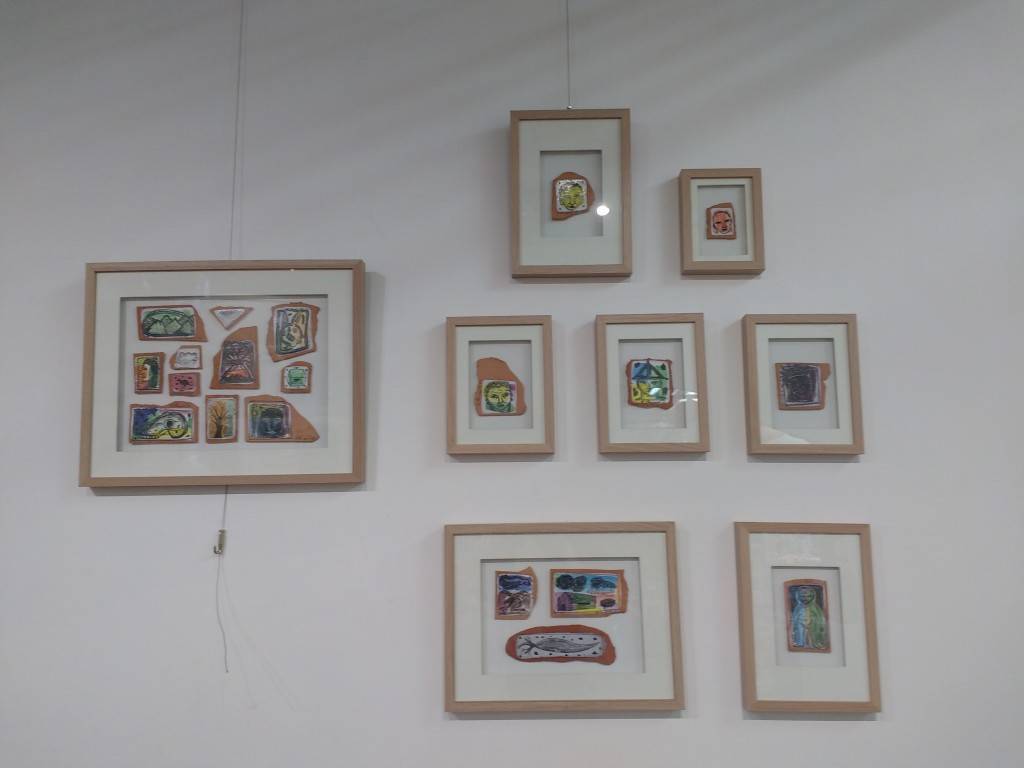 Sculptures in Clay
We have run a couple of workshops specially for staff where we met up in thje BAAG classroom and worked on our sculptures together. Here are 3 examples of the work – the tree man by Nicole Griffiths, the figure by Sarah Hardgrove  and the flower by Jen Byrne.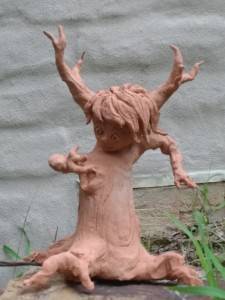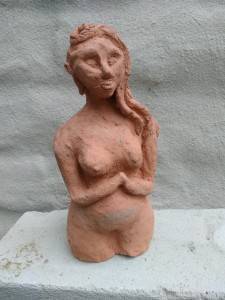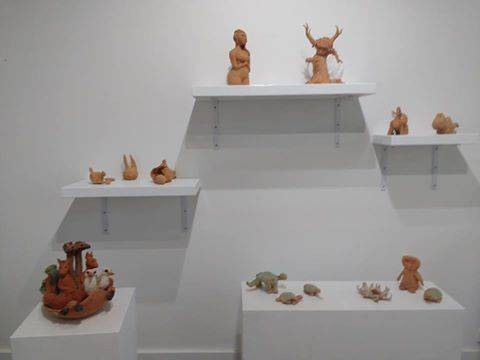 And More images of the artworks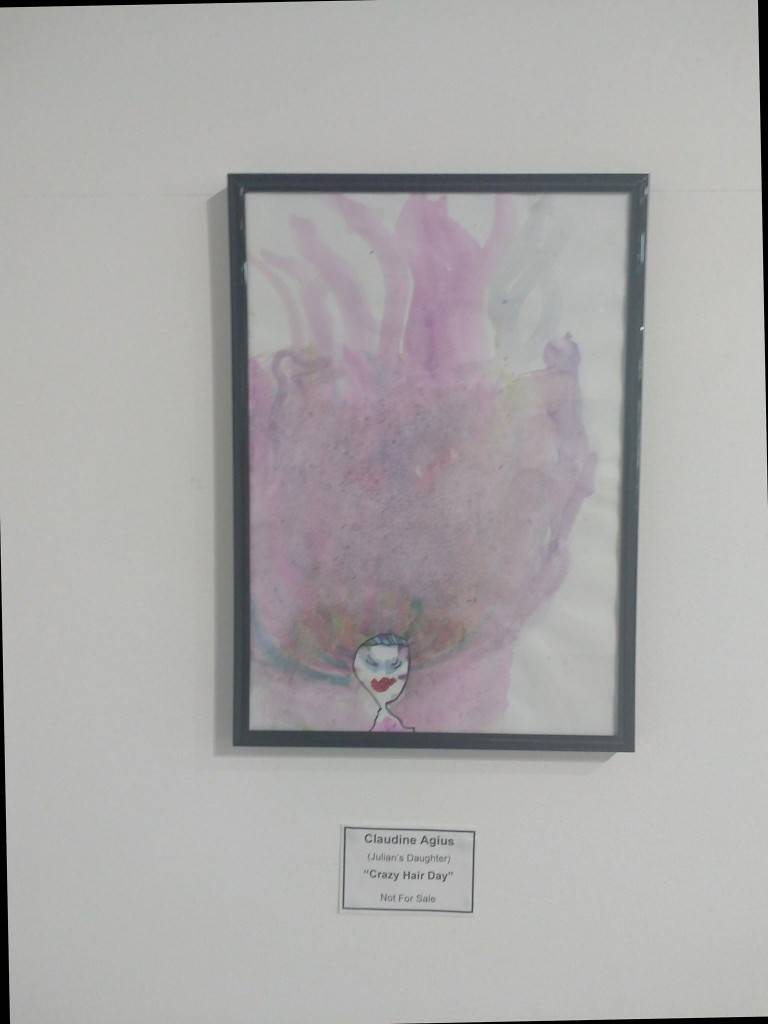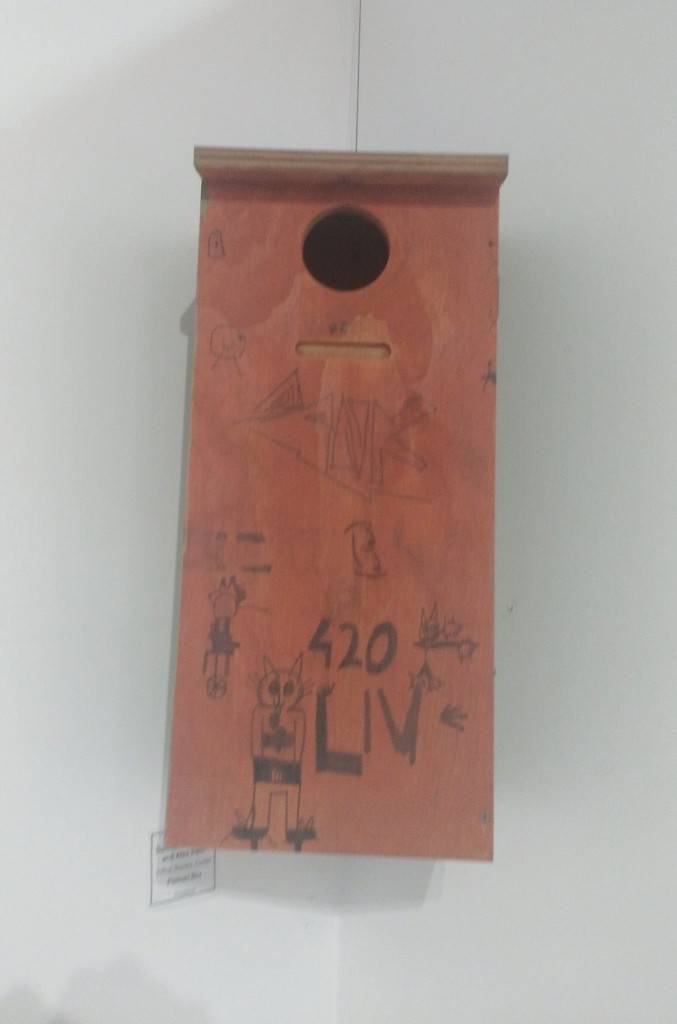 possum box by Kat Veilgaard, Dennis Ross, Sam Irwin, Alex Irwin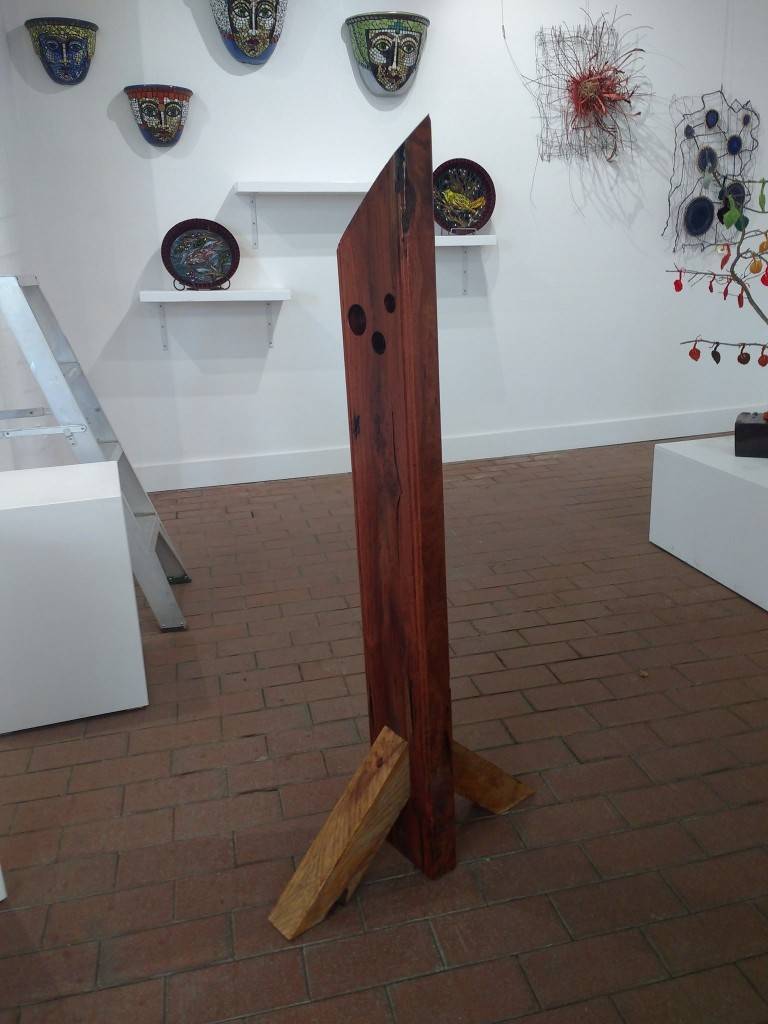 Sculpture by Aastair Cooper, in front of mosaic artwork by Sandra Bain and wall hangings by Jeanette Carter
Magpie and Australian Boat by Meredith Plain. You can find out more about her work at http://meredithplain.baag.com.au/?p=622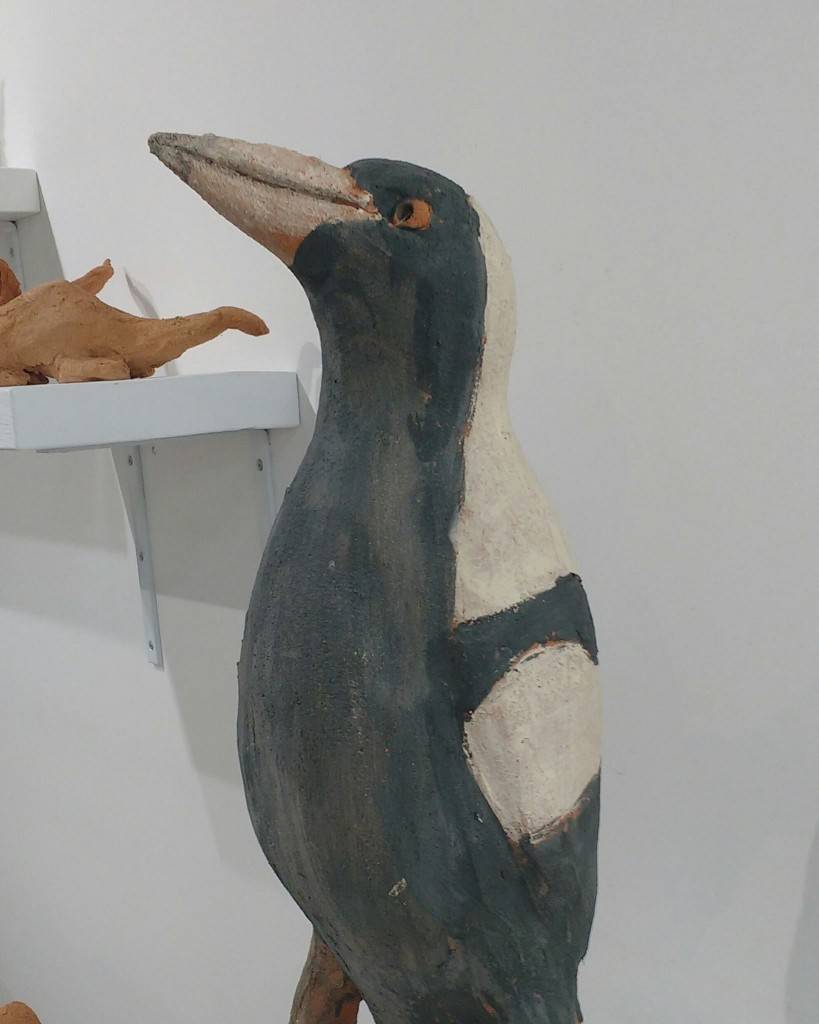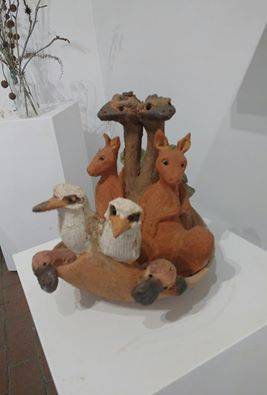 —————————————————————————————
Staff Exhibition 2013
Some examples of the work in the 2013 exhibition are shown below.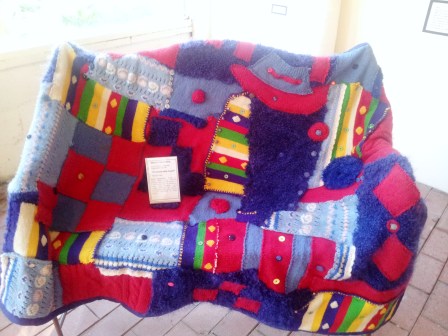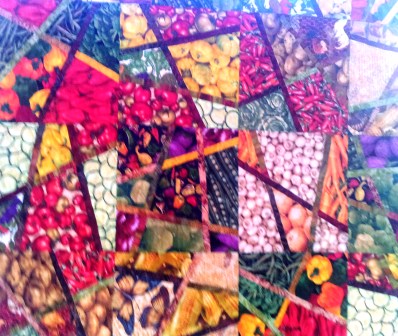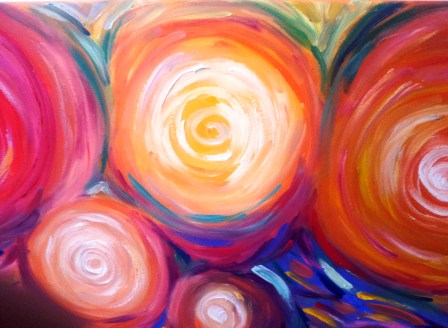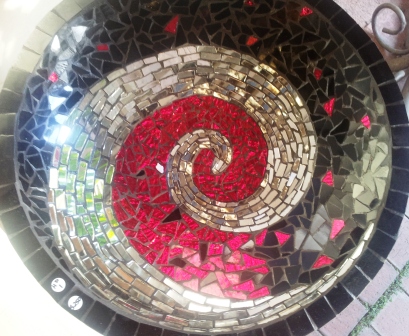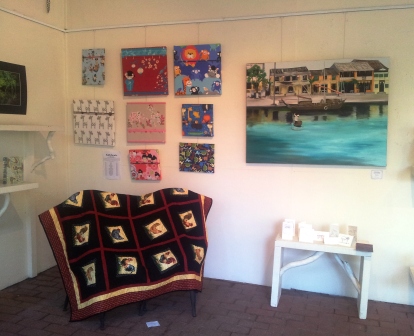 Fabric frames by Sally Phillips, Painting by Andrea Ross, Chook Quilt (Winner of the Dennis Ross Award) by Penny Plain
Just some of this work was recognised with the following prizes:
Dennis Ross Award–             Penny Plain,                Chook Quilt
Staff Choice–                              Lachlan Walter,           Barrow & Truck,  succulent gardens
All Rounder–                               Heather Dempsey,     artworks in limestone, mosaic, clay, cross stitch
Sustainability Award–           Maria Ciavarella          "Clothed with Love", quilt made from the family's hand-knitted jumpers
Dark Horse                                 Glenys Rose               Photograph, cross-stitch, knitted
Yardies Prize (a la packers' prize in the Archibald)- Sally Phillips, fabric wall hangings and "High Tea"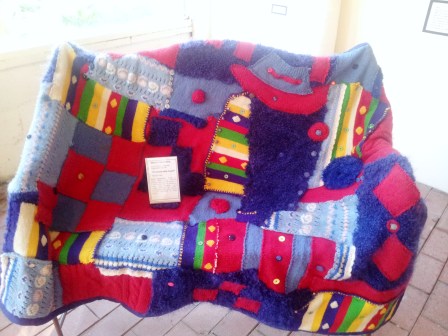 Sustainability Award–           Maria Ciavarella          "Clothed with Love", quilt made from the family's hand-knitted jumpers
Clay Creations
A number of staff ghot together to make their artworks from clay.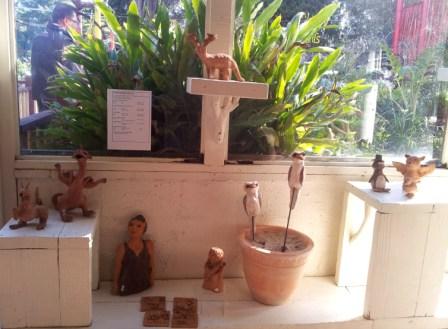 These are a few of their creations waiting to leap into the kiln for firing!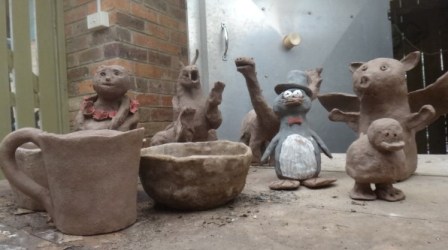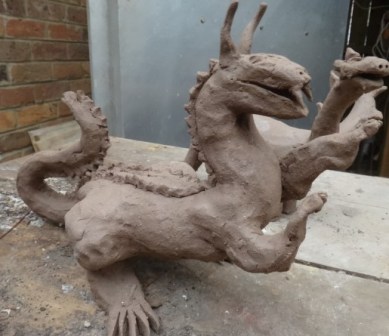 A dragon by Heather Dempsey.
A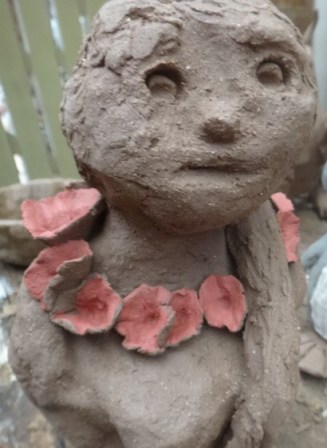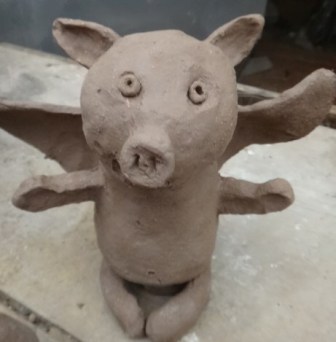 Jane McKee and Mei Yin Cheong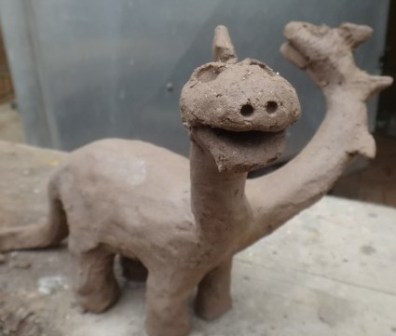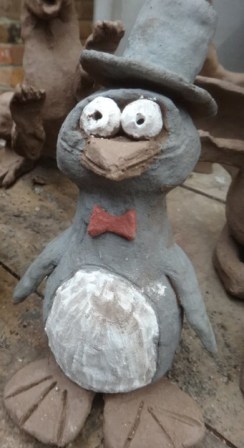 Paul & Vicki McMorran
Giuseppe Raneri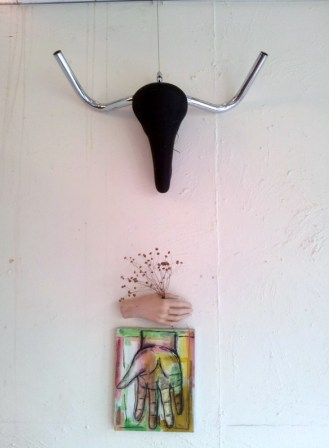 A Gift from Picasso
Joe buys gifts, art pots and deals with many artists, among other things. He is also a ceramic artist,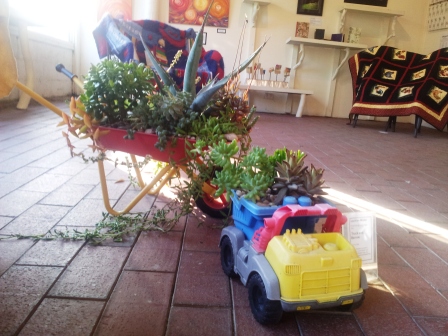 Succulent Barrow by Lachlan Walter (Winner of the Staff Choice)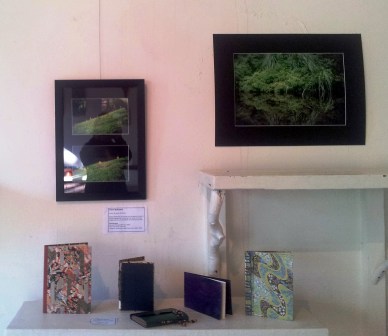 Photos by Claire McKaskil and books by Penny Plain
Michelle Yang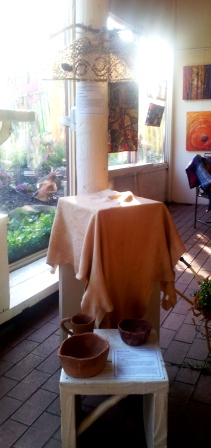 Michelle is interested in survival skills and primitive crafts. As well as these hand built pots, she will bring in a buckskin and some other items.
Sandra Bain,Sandra takes mosaic workshops and has work in the exhibition.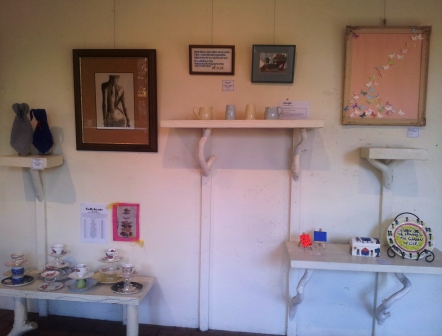 Penny Plain
In previous staff exhibitions penny led the other staff in producing joint artworks, as can be seen in the press article below. Although she has since left Bulleen Art & Garden, we will feature  her quilts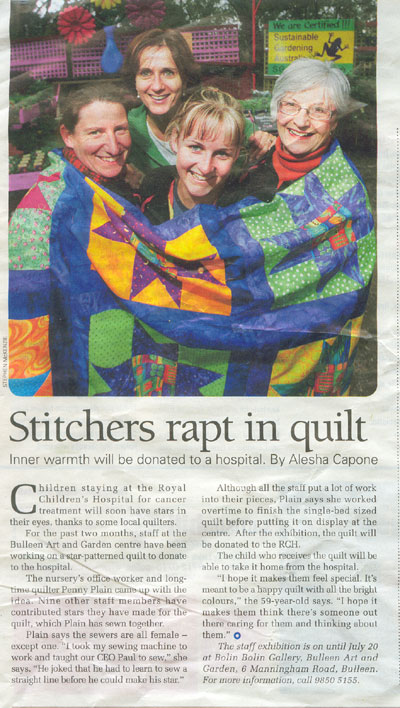 Save
Save
Save
Save
Save
Save
Save
Save
Save
Save