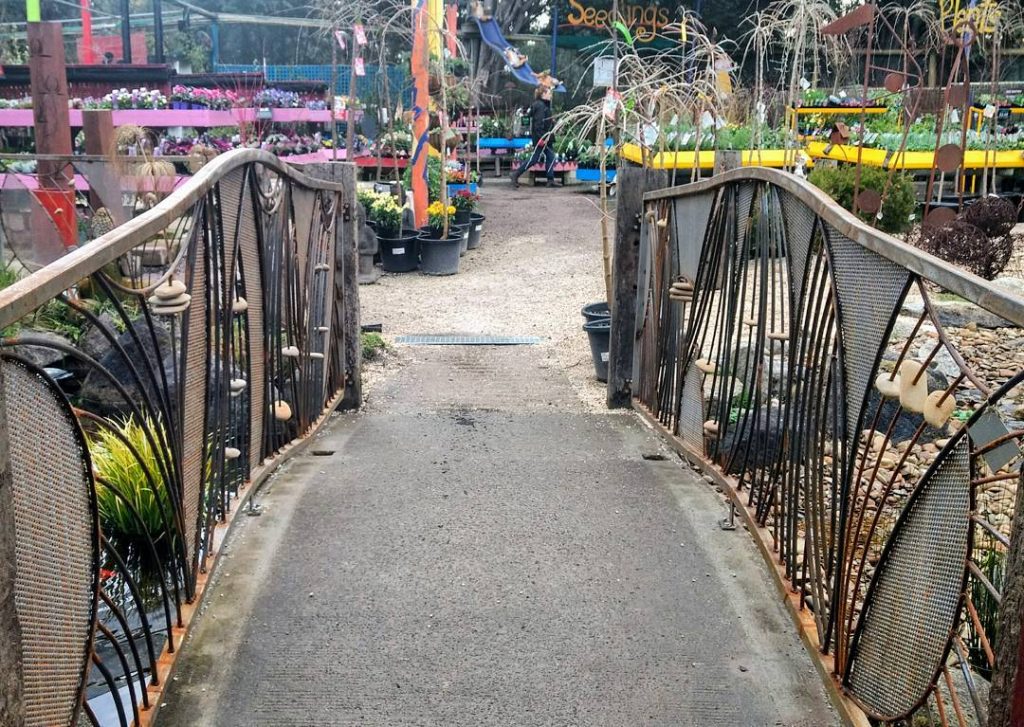 There is a new sculpture Garden  outside the Garden Gallery (the old gallery), and also bordered by the sculpted front fence. This is an outdoor space to show garden sculpture to advantage.
The  following is the story of the development of this garden so far.
Launch
BAAG's 50th Birthday Party and Sculpture Garden Launch
6 to 8pm Thursday 30th November 2017
We will be having a big celebration on Thursday 30th November exclusively for Bulleen Art & Garden club members and gallery email subscribers, but you can join up when you RSVP. (Numbers will be limited) Go to http://www.baag.com.au/fifty-years-bulleen-art-garden
The Christmas Exhibition in the Bolin Bolin Gallery will also be "opened" on this evening.  We will be celebrating with music, food, drink and art. And, there will be plenty of stories and nostalgia as it is also BAAG's 50th birthday party.
The Garden
This revamped outdoor space surrounds the stream and pond in the plant nursery and has been designed to showcase garden sculpture. Some of the changes include clearing the area, adding some new levels, some planting, a new fence with sleeper posts and sculpted panels by sculptor There are various levels, to create "rooms" to group sculptures.
Sculptor Nicola Hoyle has added a touch of magic to the space with her handcrafted signage and beautiful fence panels which surround the garden.These fence panels are a work of art in themselves. Nicola was also responsible for the distinctive Bolin bolin Gallery sign and ceiling, and has exhibited often at Bulleen Art & Garden. A bit more about Nicola at https://gallery.baag.com.au/?p=271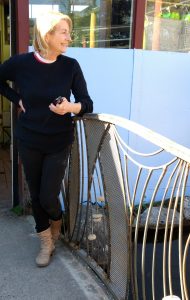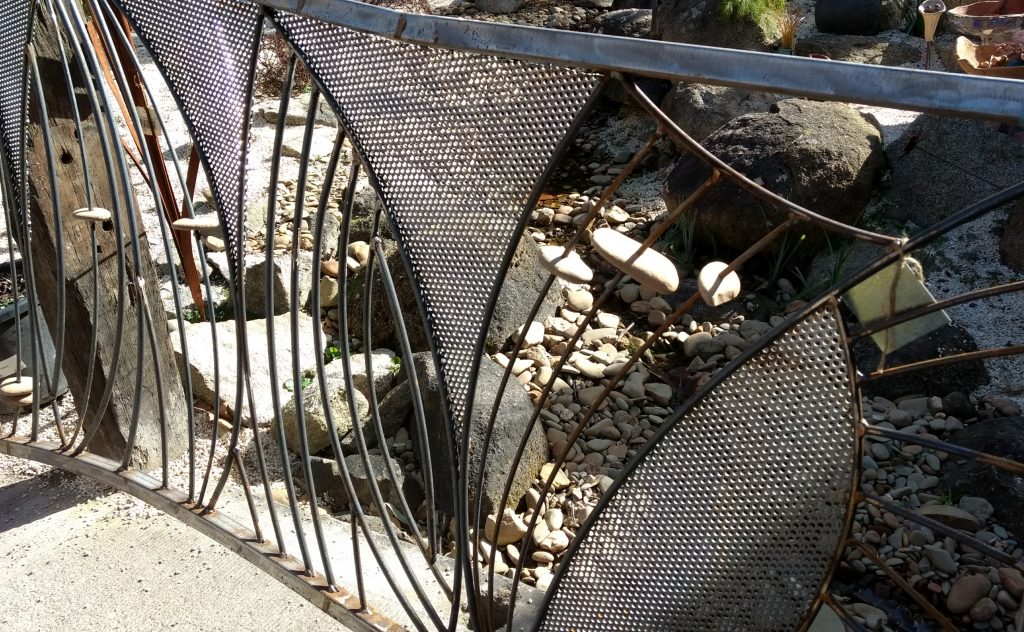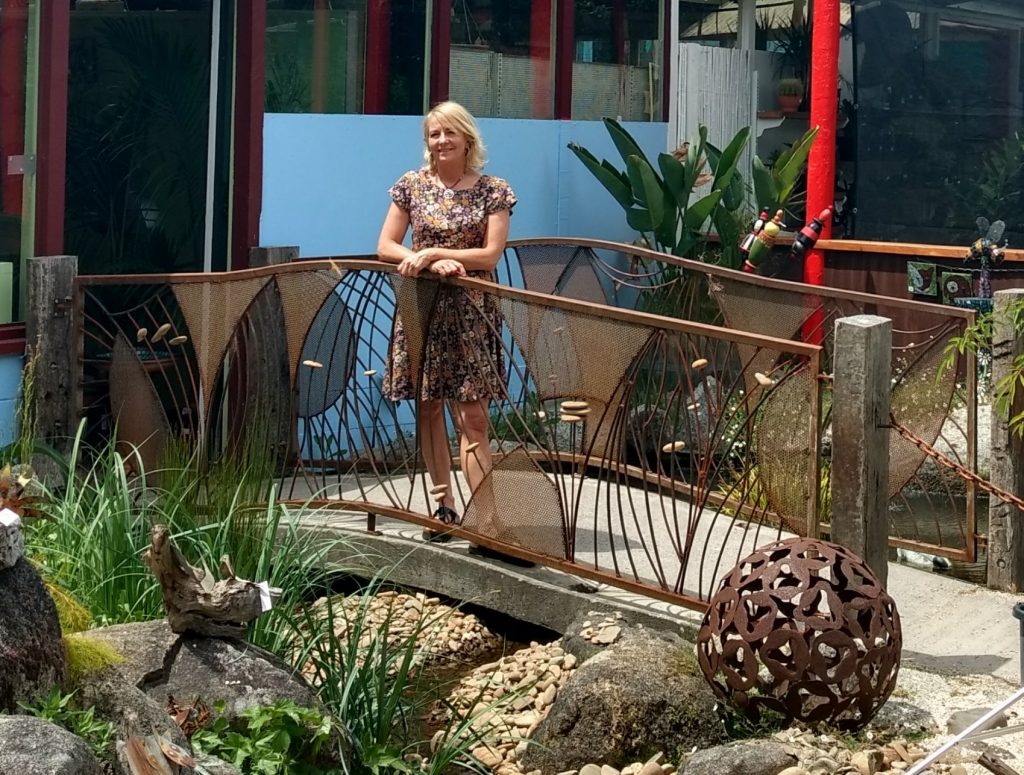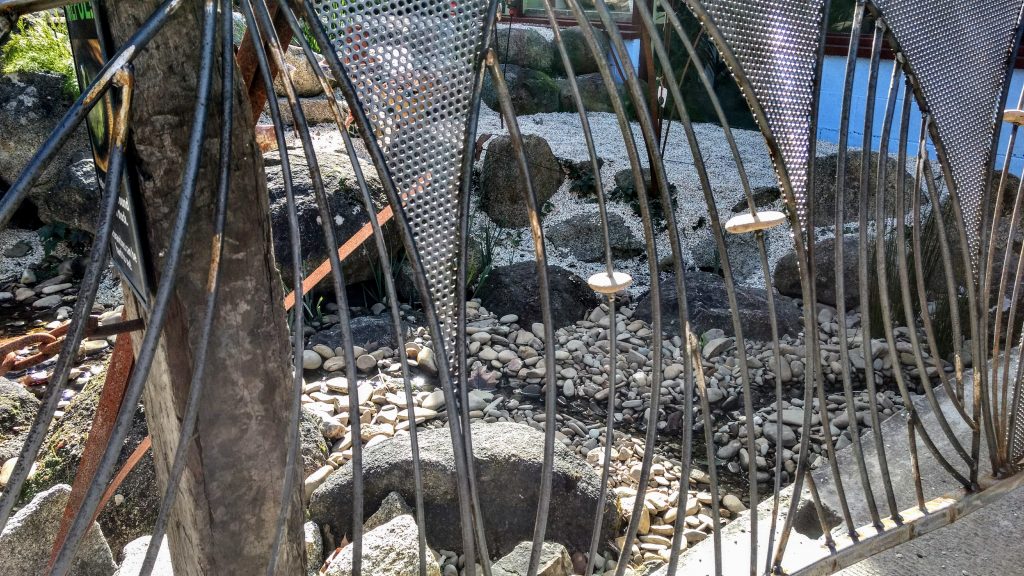 Building the Garden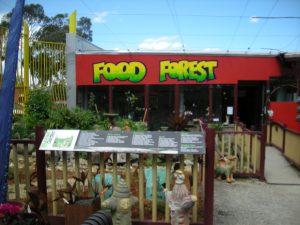 This area has been a feature garden for many years.
In about 1995 Akira Takizawa and Phil Stray created a serene, beautiful oriental garden overlooked by a magnificent maple. The bones of this garden are still a feature of this garden – the well considered rock work, which works so well, the stream and the pond.
In 2007 it was decided to use this space to plant a Food Forest with Bulleen Art & Garden's increasing emphasis on encouraging its community to grow more of their own food.
And now, in 2017, with the development of the Edible Alley fruit tree walk along the driveway, we have decided to renovate the garden again for our new Sculpture Garden.
Landscaping
Summit have done the landscaping and fence posts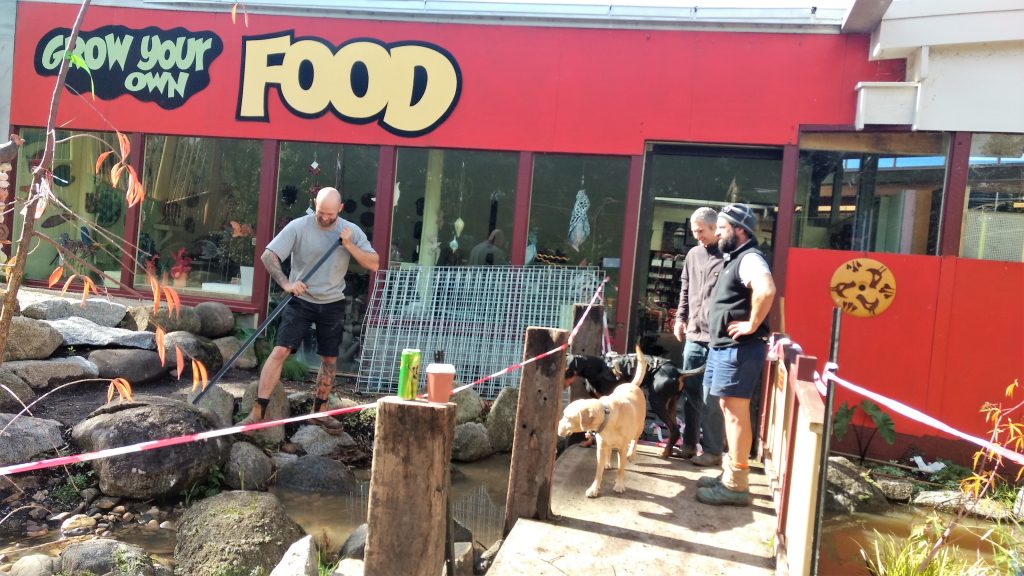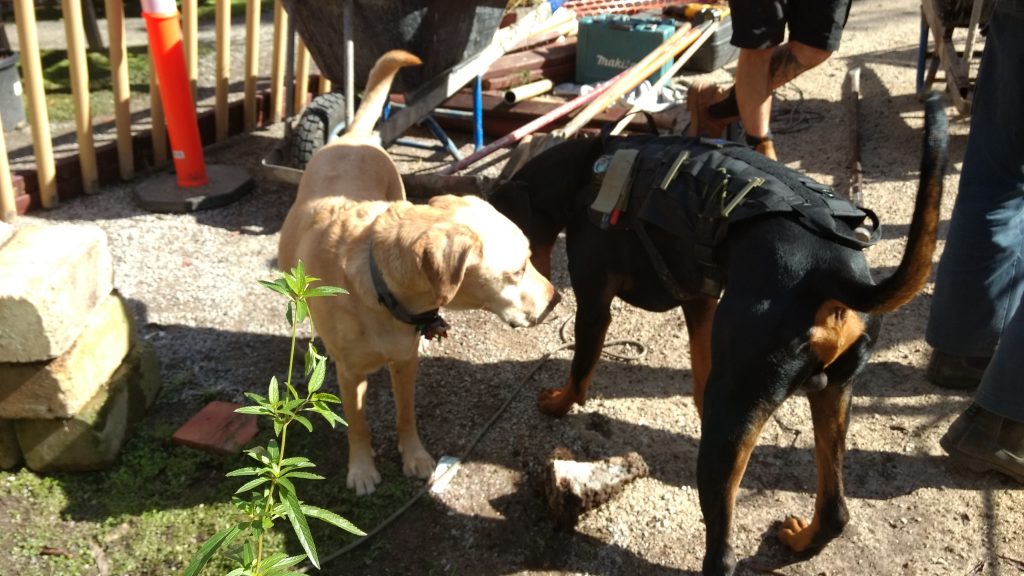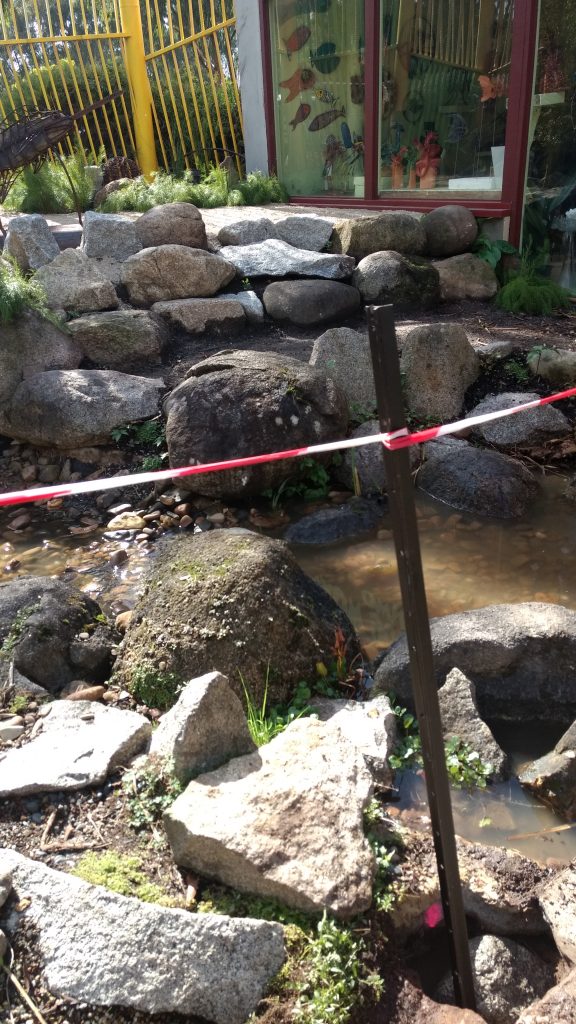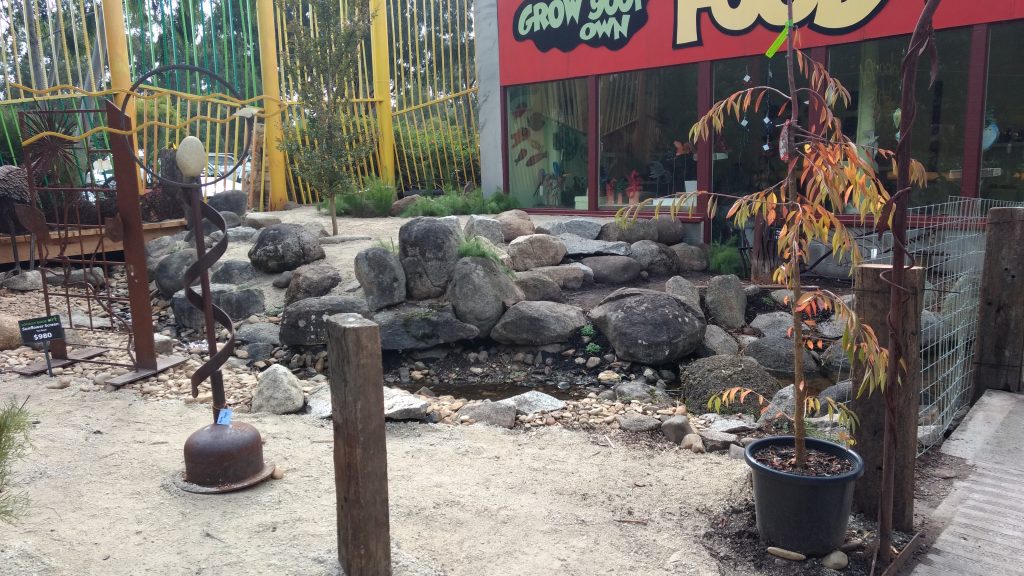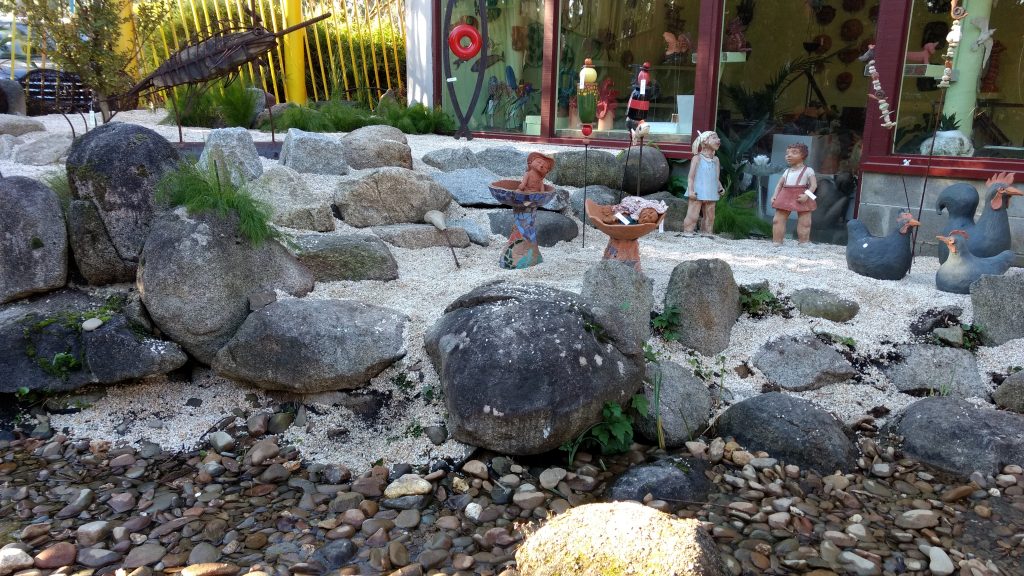 Fence
Nicola Hoyle's sculpted fence panels were delivered from her Eltham studio, ready to be installed. The steel will be allowed to rust and then protected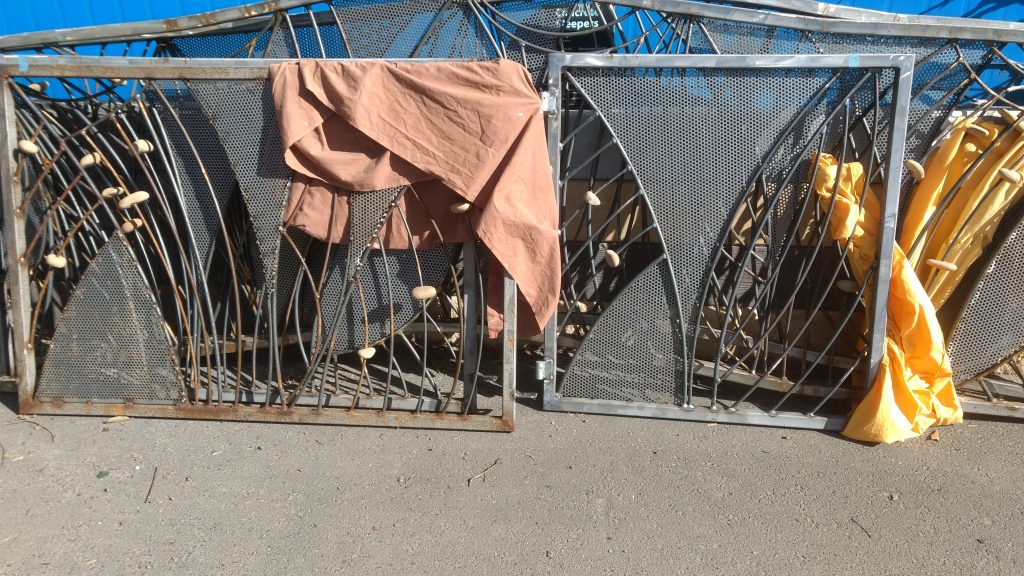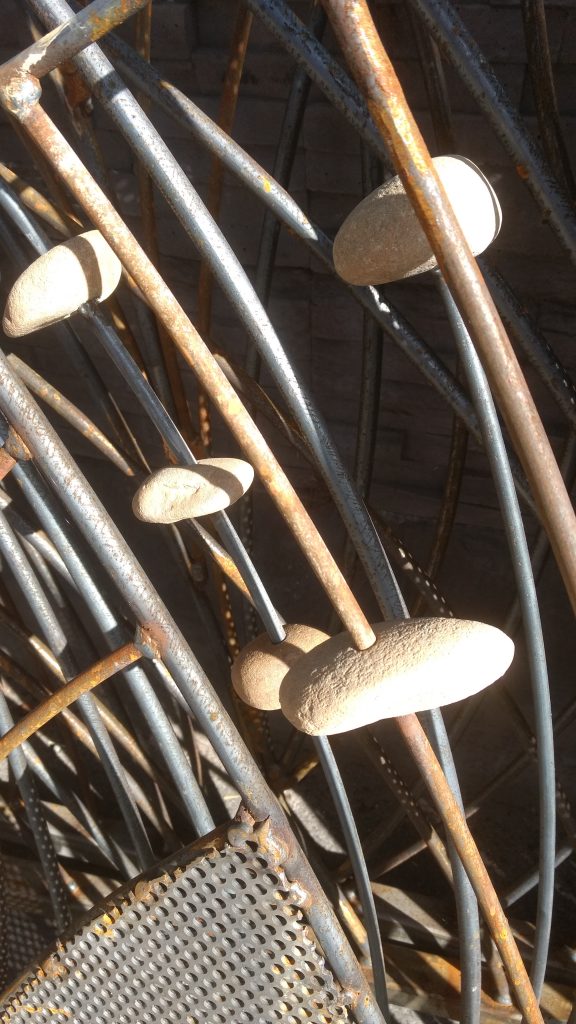 Save
Save
Save
Save