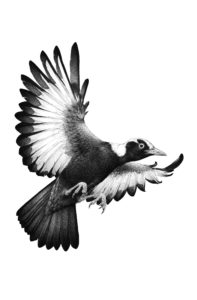 An Australian themed art exhibition by Darren Gilbert of new black ink artwork and rusty metal sculptures. 
26th October to 18th November
Bolin Bolin Gallery at Bulleen Art  & Garden
6 Manningham Rd W., Bulleen. 88503030.

Darren Gilbert's striking pen & ink artworks celebrate Australian fauna, beckoning viewers to stop and really "see" the fascinating and often overlooked characteristics of our natives. The amazing patterns of plumage & fur, soulful expressive eyes, the unique curve of a beak, the gnarly texture of a claw is juxtaposed with bold gestural black ink brush strokes.
Darren's incredibly detailed artworks marry well with his stunning sculptural works created from used timbers & rust bittern objects  – inspired by shapes found in the natural landscape; giant seed pods, stylised leaves and abstract bird forms. Contemporary outdoor wall-art featuring laser-cut designs, majestic engineered garden forms and all manner of statement pieces created from salvaged objects, weathered timbers & rustic metal.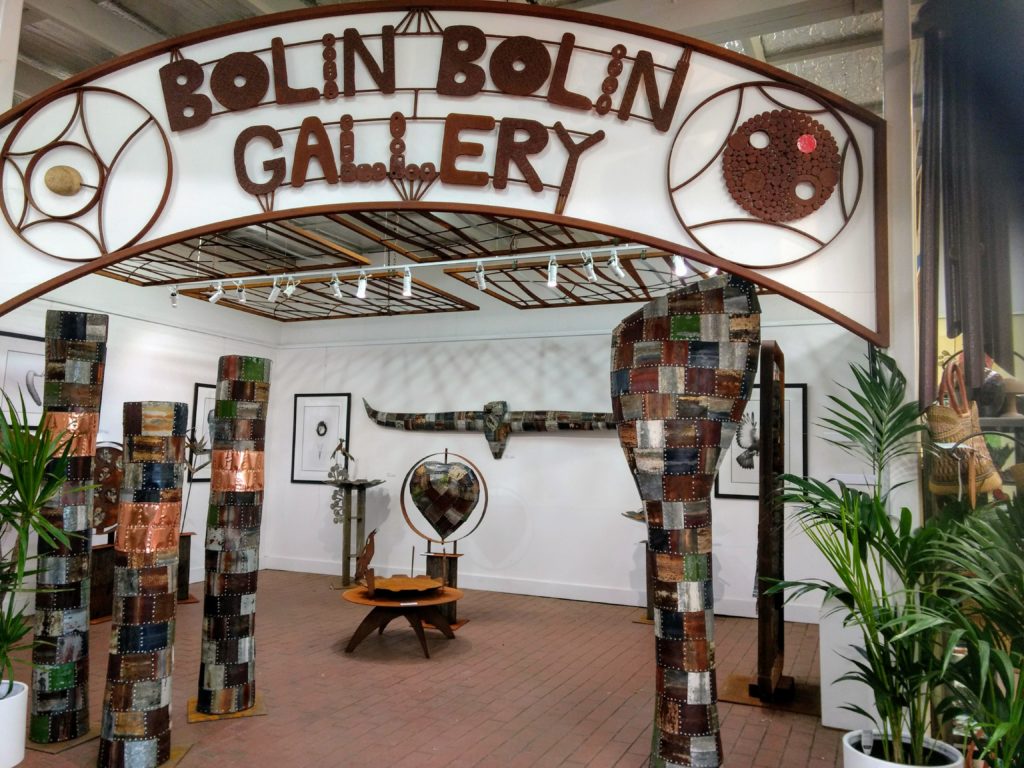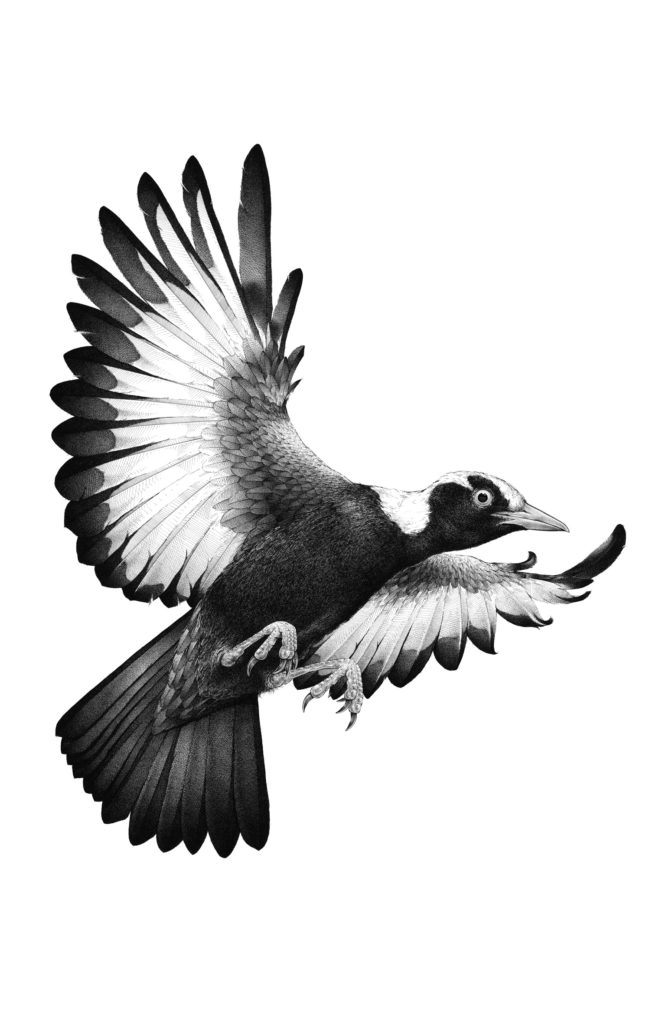 1200mm (w) x 500mm (d) x 1200mm (h).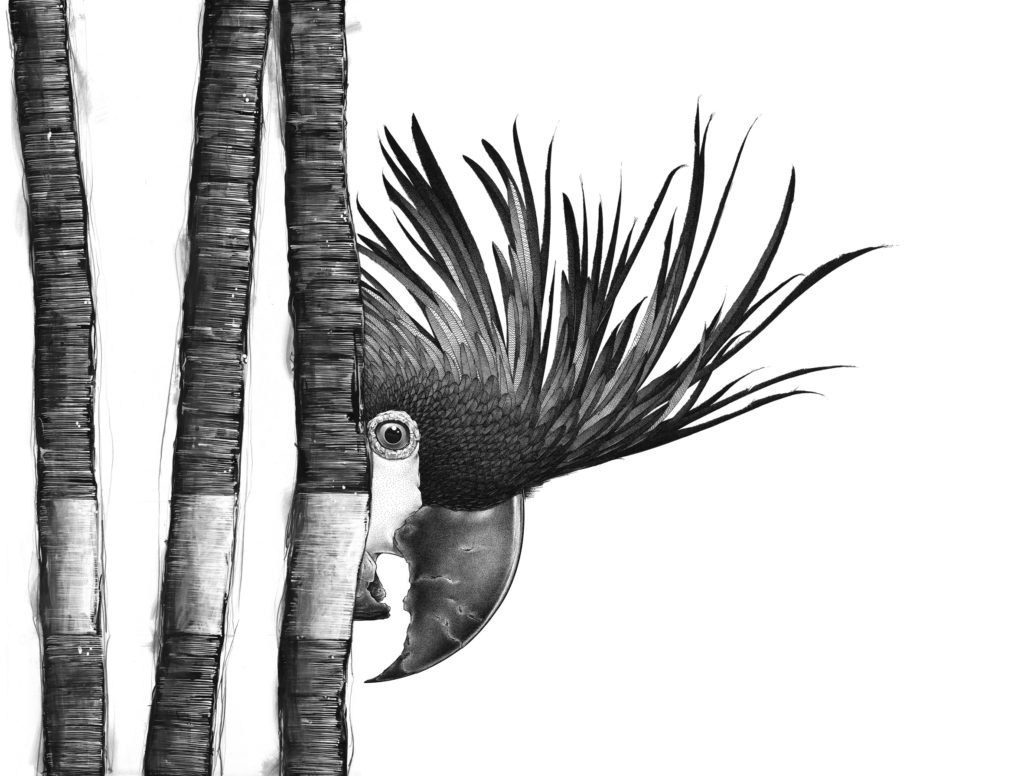 3 Tree Stumps – Palm Cockatoo.
Ink on Illustration Board.
Framed 1000mm (w) x 800mm (h).