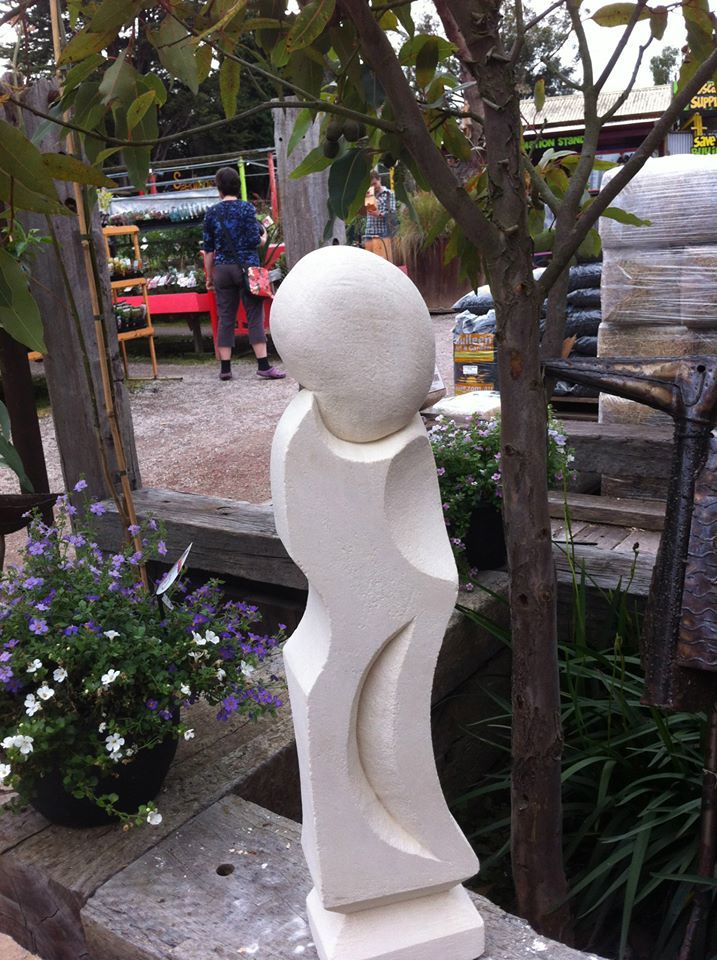 Limestone sculpture workshops
Jenny takes the limestone sculpture workshops at Bulleen Art & Garden. She is a natural teacher who loves to communicate her passion or sculpture, as well as the techniques needed to carve limestone.
You can book and see dates of the next workshops    http://www.baag.com.au/?page_id=8065
Click here to read more about Jenny
Click here To watch a video on limestone carving , including showing Jenny at work prepared for Channel 31 Melbourne Great Stories Presented by Greg Champion or go to http://www.youtube.com/watch?v=LgfcLf64mvI
Images from Jenny's workshops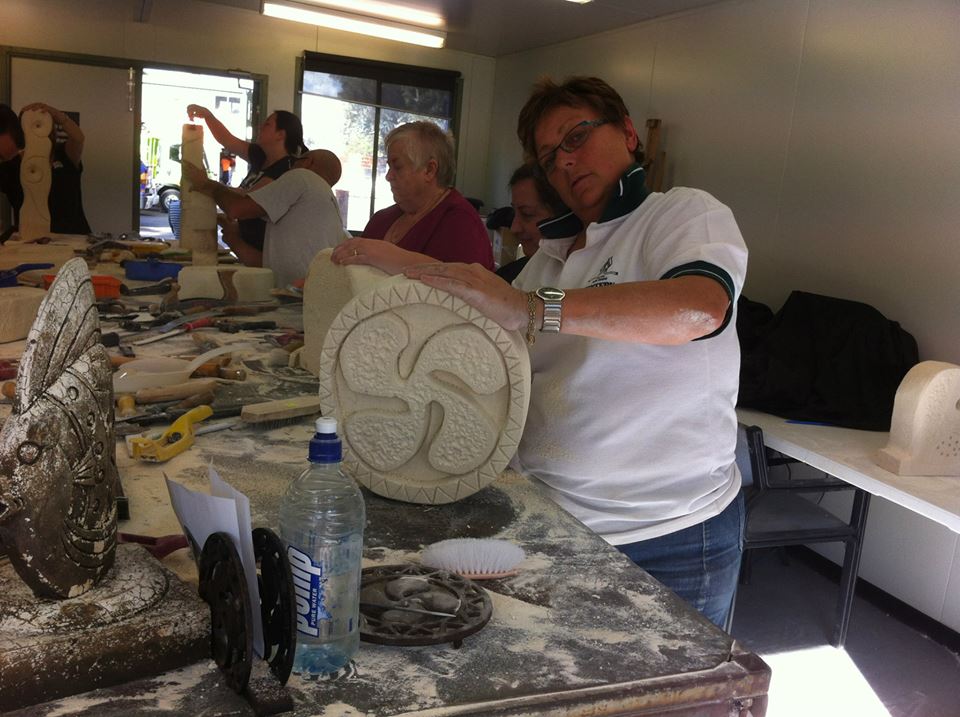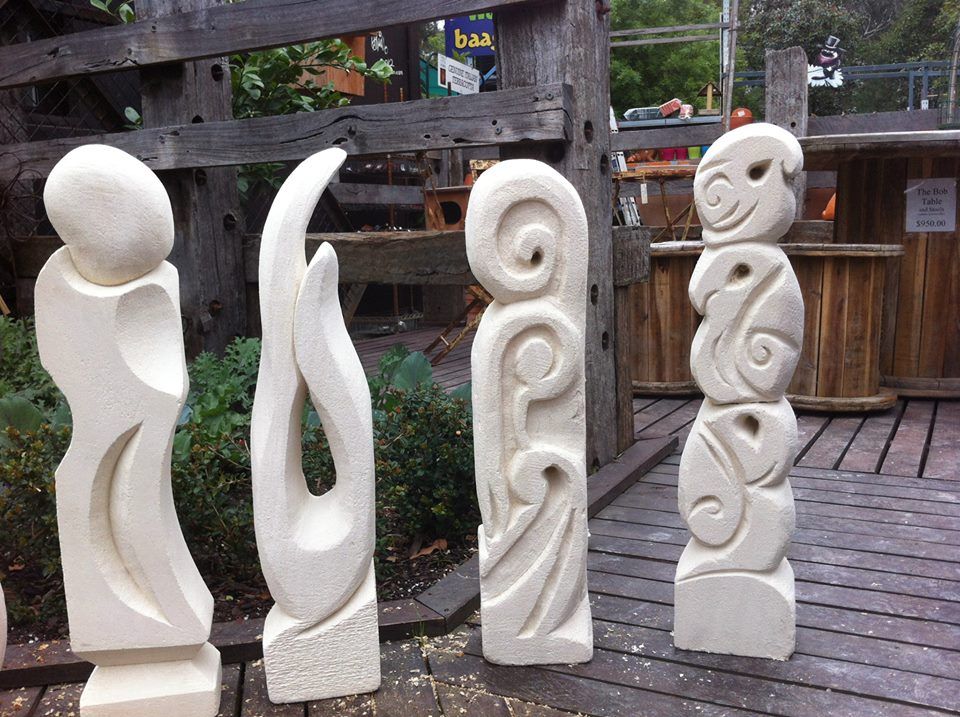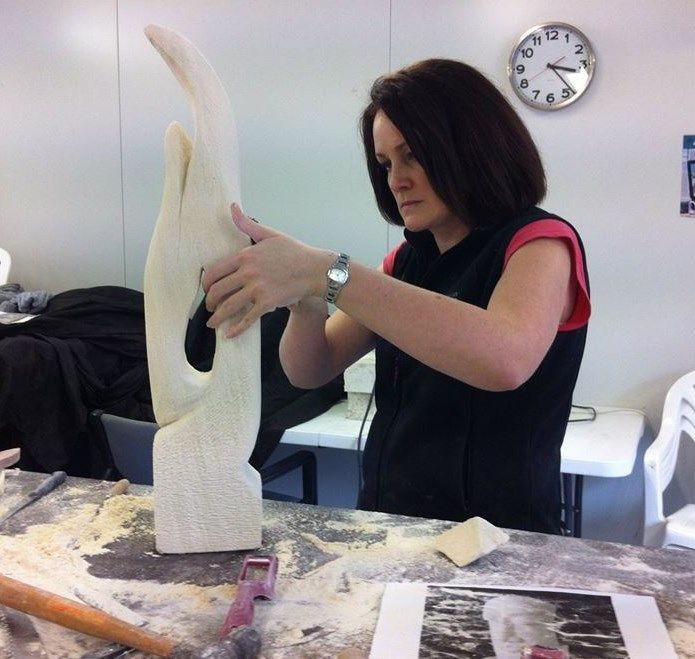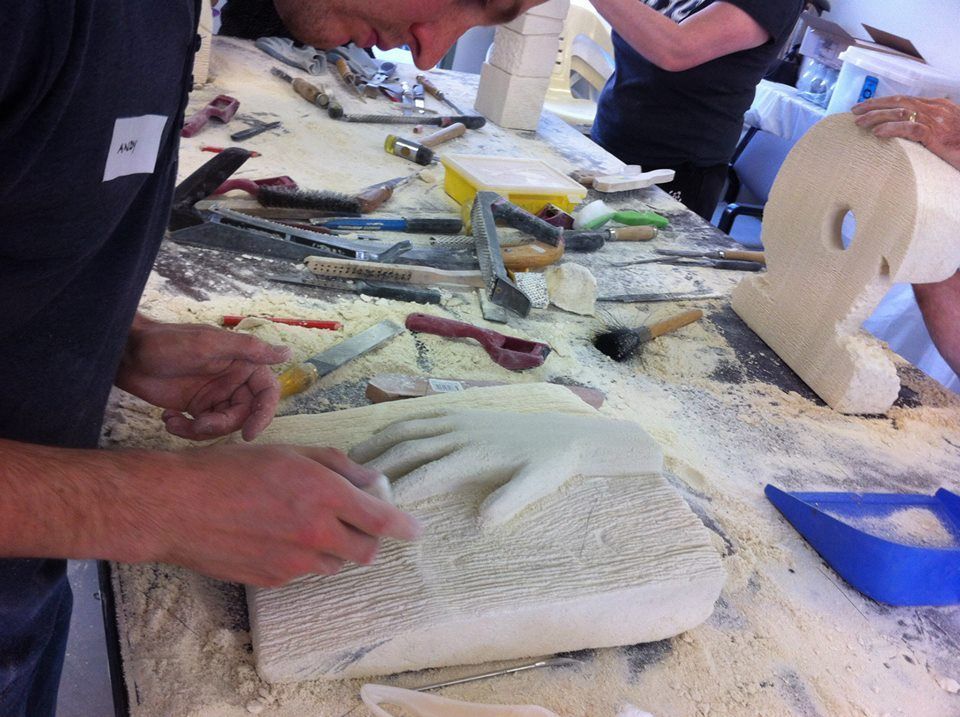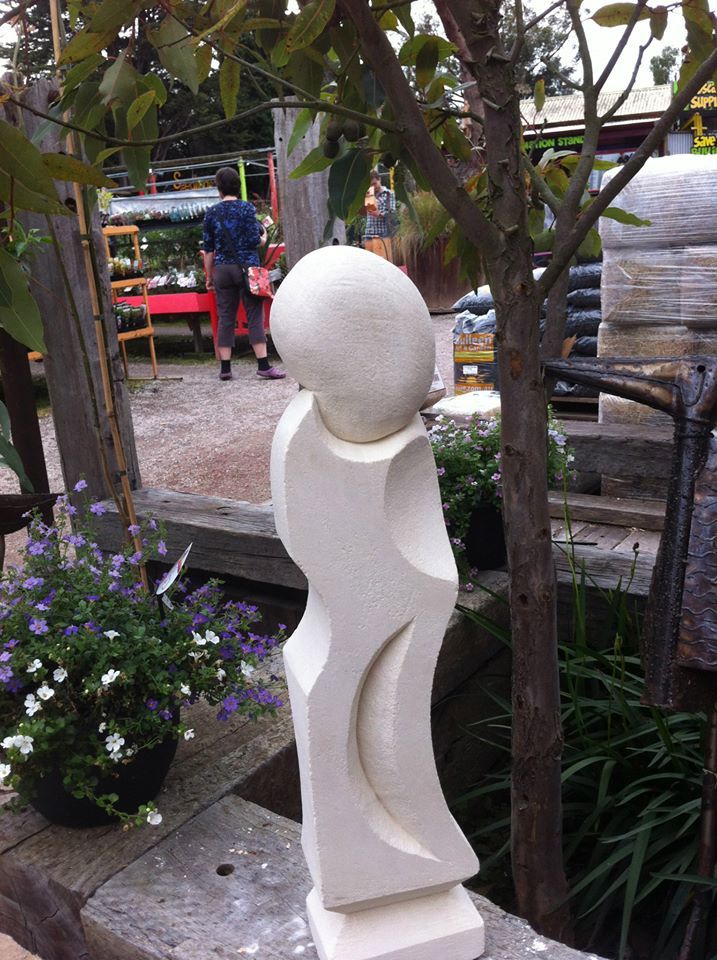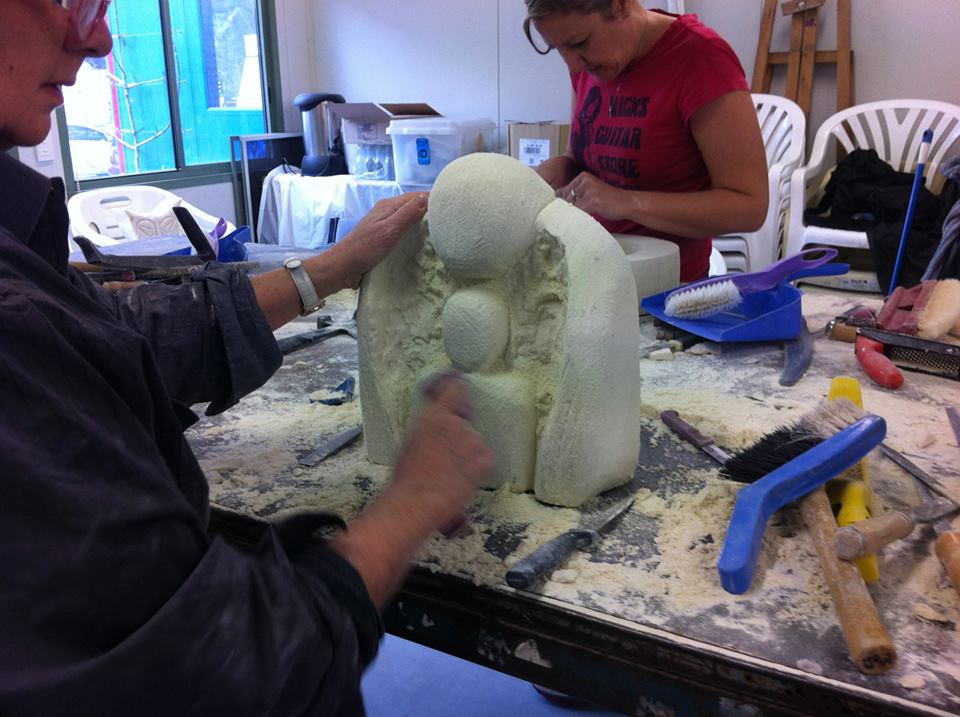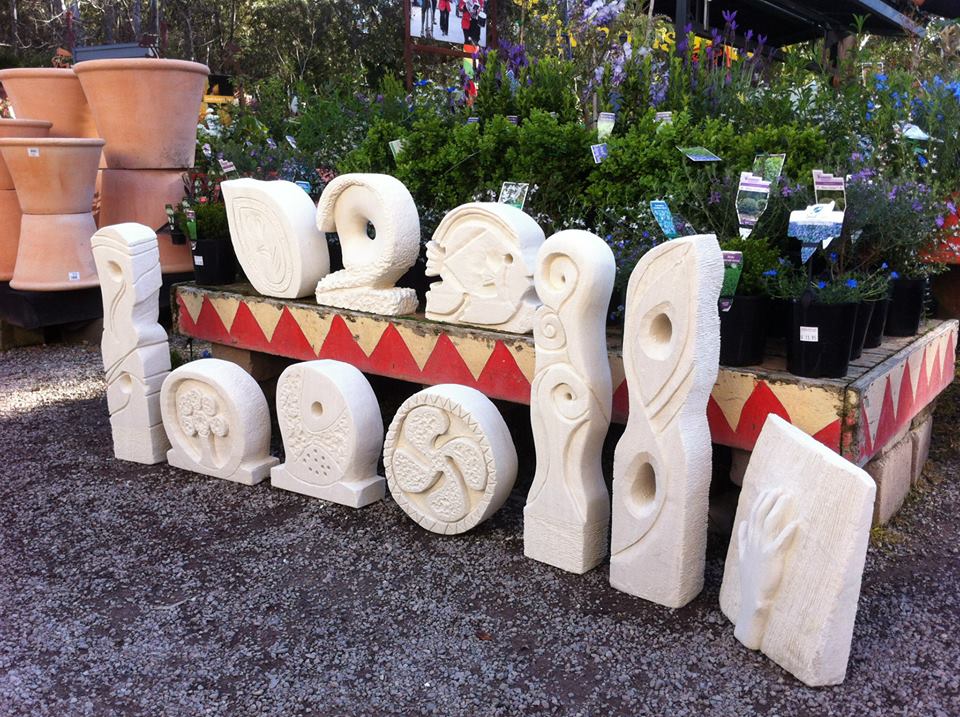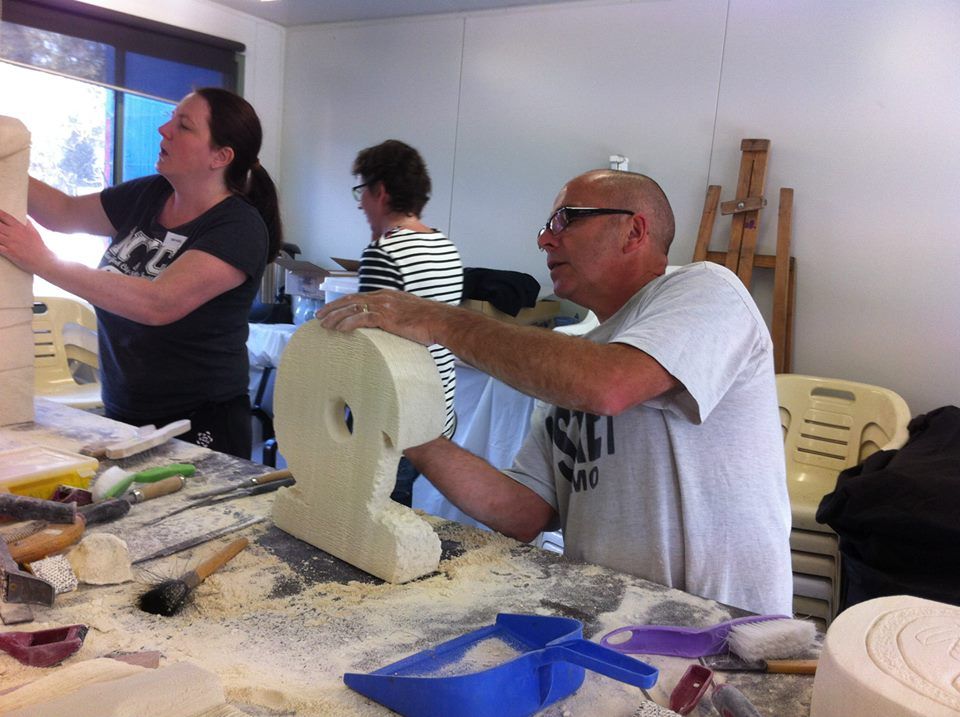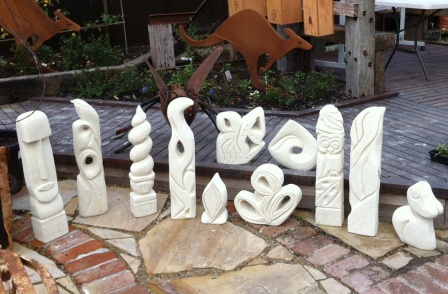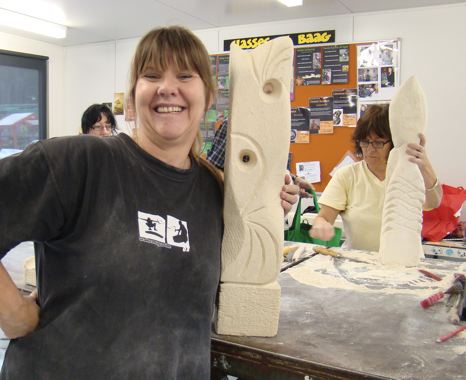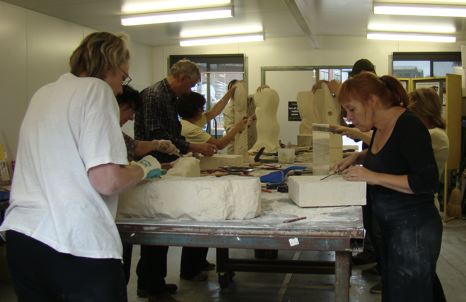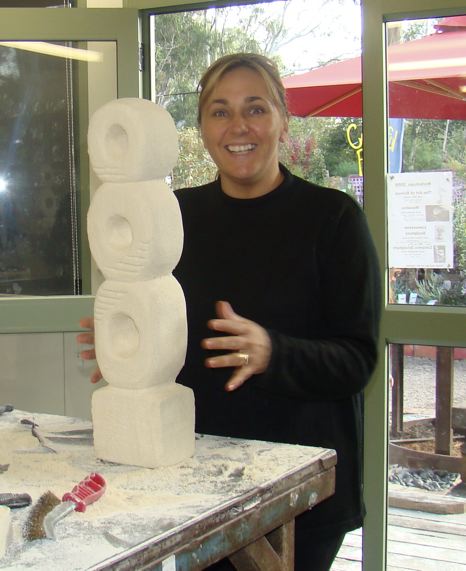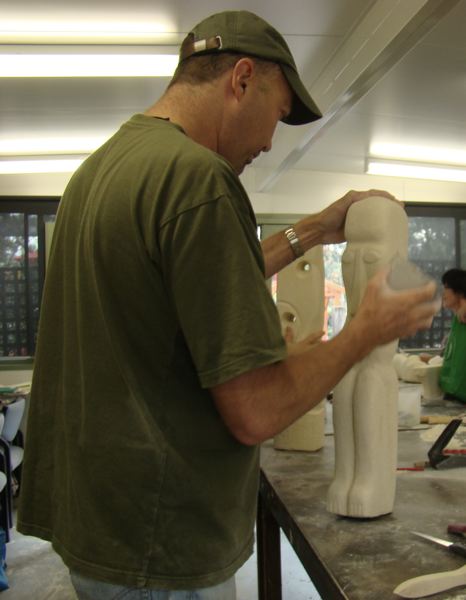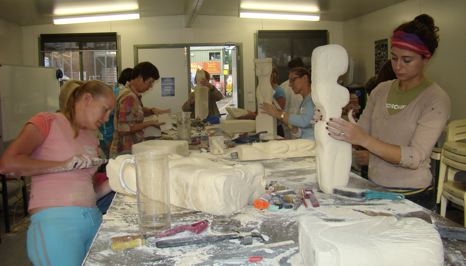 And Here's some feedback:
Hi Jenny
I did your workshop on Saturday and had a great time. ( I made the female body figure )
I came home like a prep child waving my creation to everyone feeling very proud of myself.
I cant wait to do another one
My husband loved it too and is dying to get me some more stone.
Could you please tell me the name of the sealer I need to finish my sculpture as I forgot to write it down.
Thank you so much for the opportunity to wet my creative juices again
Kind regards
And thank you again
Jennifer
I'm not a particularly creative person and have never done anything artistic like drawing or painting, so this was a whole new world for me – and I absolutely loved it!!  I went with a couple of friends and we all had such a fantastic day.  Jenny was so helpful, informative and understanding and there was absolutely no pressure by either Jenny or my classmates to come up with anything arty or spectacular, I just did what I felt comfortable doing.  And the best part was that it gave me loads of confidence and I now have lots of my own ideas and I can't wait to do another class!
Thanks again Jenny, it was a thoroughly enjoyable day which I would recommend to EVERYONE!
Cheers
Cherry
"Jenny, you are a miracle worker!! I attended your fabulous limestone class last Sunday, and can't believe how much I enjoyed myself and what I was able to produce.
Even though i kept telling you I was not very creative, your calm persistent encouragement got me through, and my family are a little sceptical that I actually made it myself!
My sculpture has now found pride of place in our garden and gets lots of comments. Thankyou sooo much – I will see you again soon to do some Soapstone I think . . !!" (KP)