"Alice In Wonderland"
19 March 8:00 am

-

26 April 5:00 pm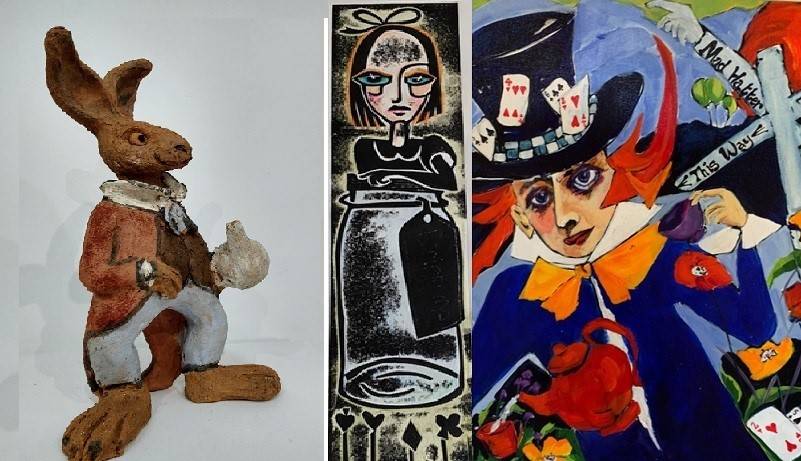 A story told in sculpture and painting
by Meredith Plain, Lynne Foard and Lisa Hopper.
March 18th to April 26th
Please join us to mark the opening of the exhibition at a
Tea Party
4-6pm Sunday 20th March
Bolin Bolin Gallery at Bulleen Art & Garden
6 Manningham Rd W., Bulleen.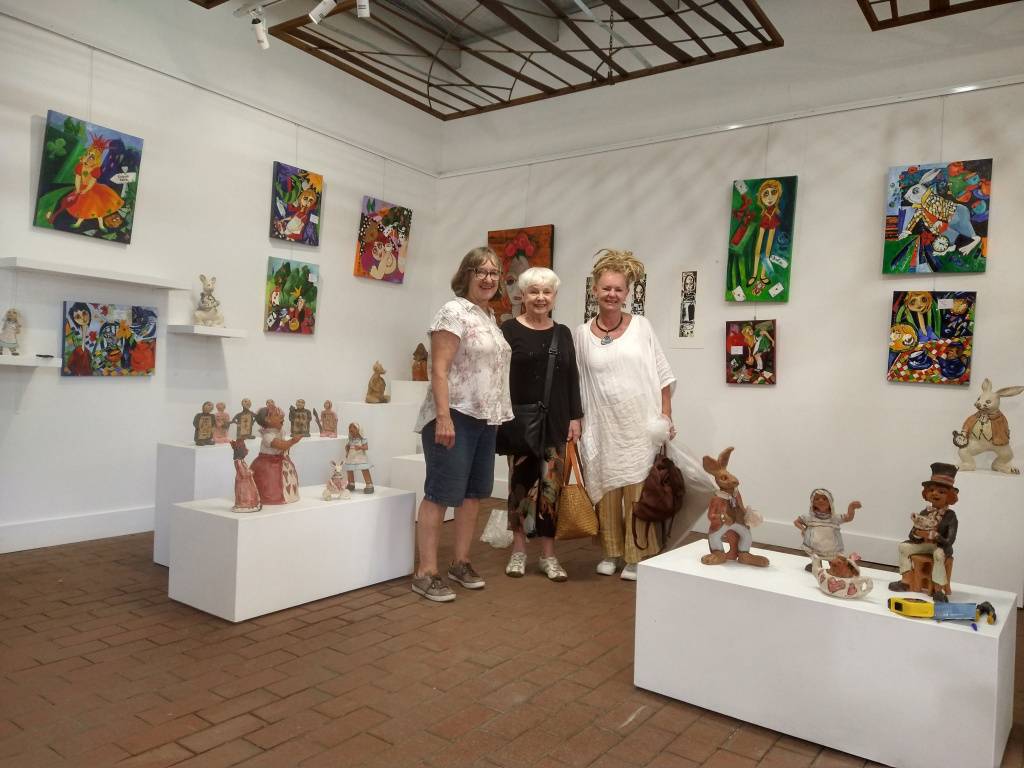 Alice in Wonderland is an intriguing and wonderful story, which we are all familiar with from our childhoods. It can be seen as an allegory or a dream, or it can simply be enjoyed as a fantastical story you can lose yourself in. It is a rich seam of inspiration for artwork – from Arthur Boyd to Disney to children's art projects.
Lynne, Meredith and Lisa all found the Alice in Wonderland story a source for their art. Lynne Foard (more about Lynne) & Meredith Plain (more about Meredith)  have been friends since Lynne introduced  Meredith to the joys of working with clay while she was giving classes at the Eltham Living and Learning Centre in the late 80s. Lynne has since focussed most of her creative energy on painting. When Meredith told Lynne that she was submitting some characters from The Mad Hatter's Tea Party for the Melbourne Teapot exhibition she found out that Lynne was midway through a series of Alice in Wonderland paintings. Lynne then learned that Lisa, her daughter, who was just completing an art qualification, was also working on the Alice theme.  So, they decided to start planning this exhibition….
So, please come along and find out more.
The artists are:
Lynne Foard
Vibrant acrylic paintiongs by Lynne Foard. Find out more about Lynne at https://gallery.baag.com.au/portfolio/lynne-foard/
Meredith Plain
Ceramic sculpture by Meredith Plain. Find out more about Meredith at https://gallery.baag.com.au/portfolio/meredith-plain/
Lisa Hopper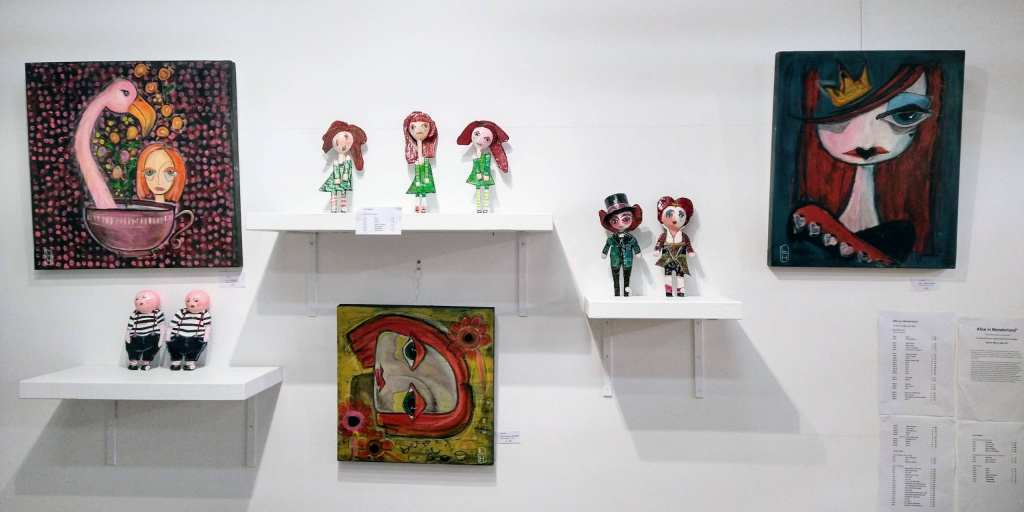 Characters you will meet include
Alice, of course
The White Rabbit
The famous Mad Hatter 
The Cheshire Cat
The Queen of Hearts and more
The caterpillar


Tweedledum and Tweedledee
And here are more images of the exhibition