THE TWISTED THREADS – 20 YEARS ON….
'SEASONS'
An exhibition of textile art.
20March to 22 April 2014
Doll, Judith Hicks
Judith Barclay, Sue Bishop, Christine Burns, Marion Davidson, Pam Jackson, Penelope Plain, Pat Stevenson, Helen Stilwell
Introducing The Twisted Threads: "We are a group of textile artists called Twisted Threads and we met at the Burwood Campus of Deakin Uni in 1992 doing Art and Design Course – we graduated in 1994 and have continued to meet monthly ever since to exchange ideas, info and workshop. We are a diverse group with a common interest – our love of textiles. our varied interests range from quilts, bags, fabric bowls, cloth dolls, to screen prints and painting."
This group has once again come together to create a wonderful exhibiton of textile art for the Bolin Bolin Gallery full of colour, texture, design and originality, with the theme of the changing seasons.
We have a lot of images from this exhibition below.
Photography by Lioudmila Volodina lioudmila_volodina@hotmail.com (Except for Doll, Judith Hicks, Personal Geography, Sue Bishop, feltby Helen Stillwell)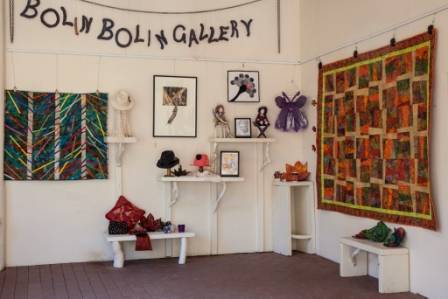 Personal Geography, Sue Bishop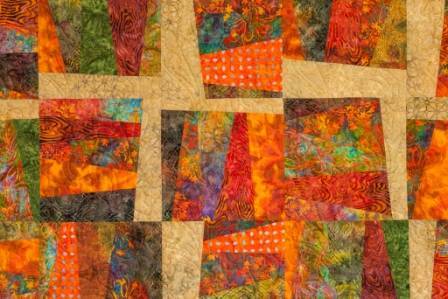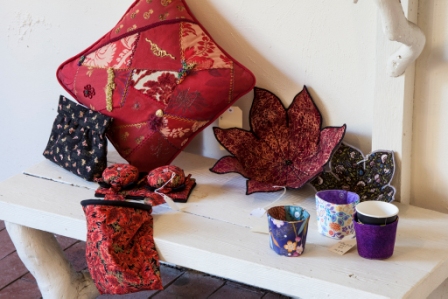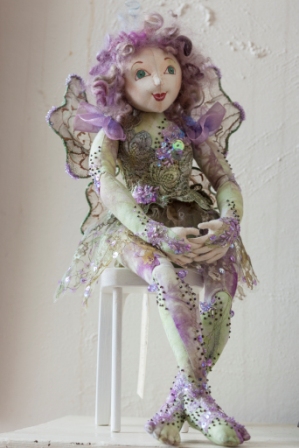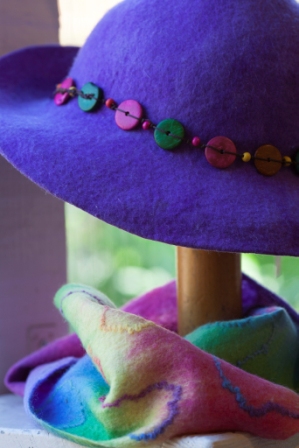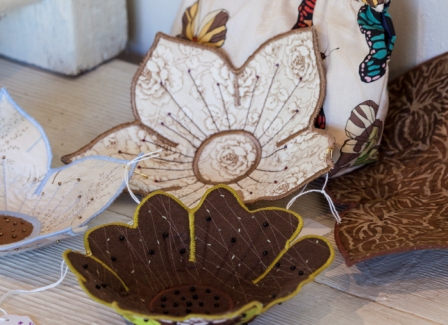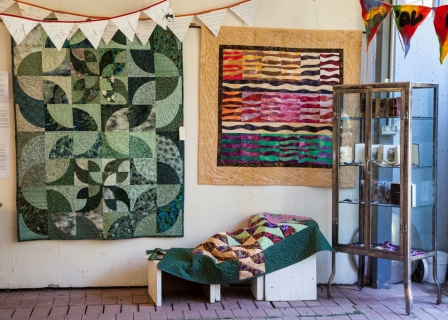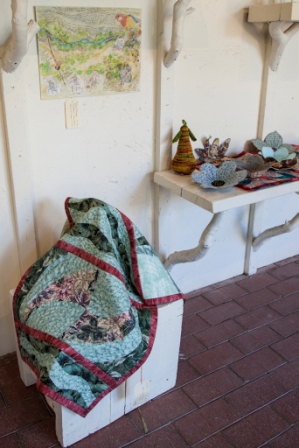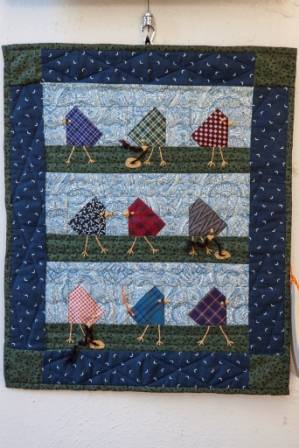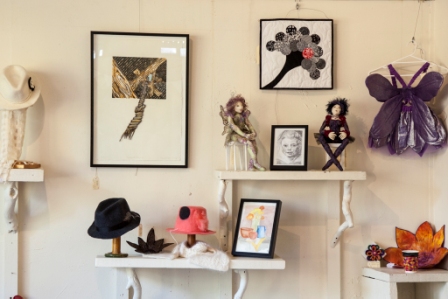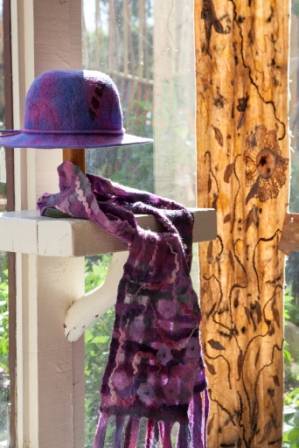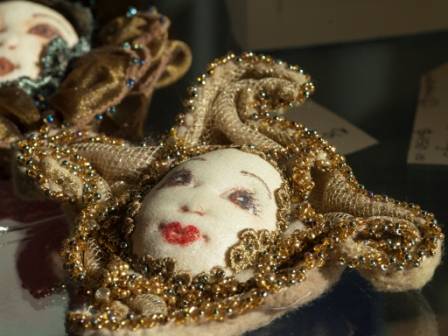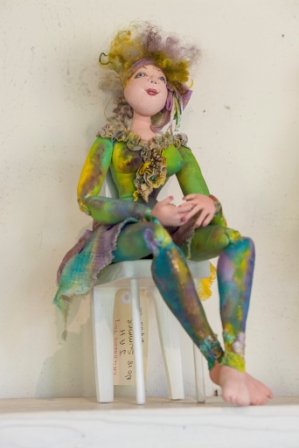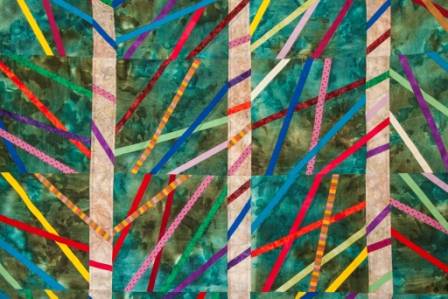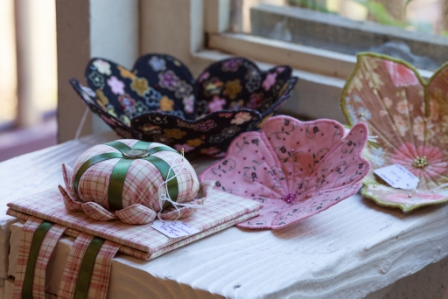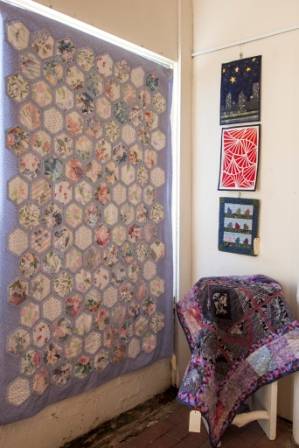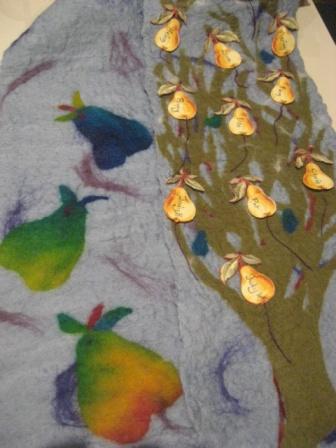 felt scarf representing group,by Helen Stillwell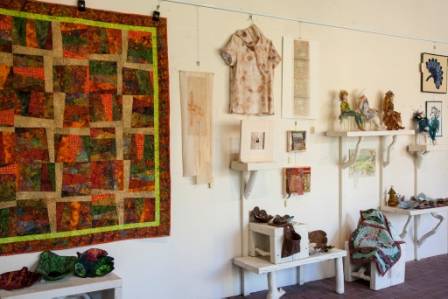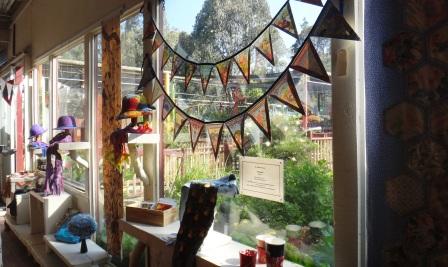 ———————————————————————
2005 Twisted Threads Exhibition
This group of textile artists previously exhibited in the Bolin Bolin Gallery in 2005 – the images here are from that exhibition