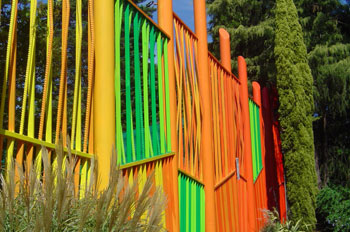 March 1998 saw the first stage of Bulleen Art & Garden's facelift. This involved a large scale 3D ceramic mural and dramatic sculptural fence and gates constructed from recycled metal.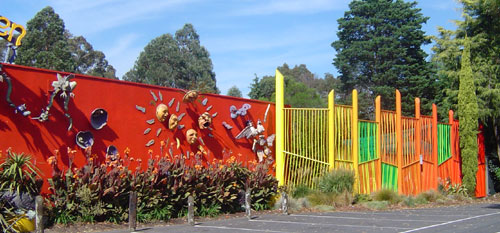 Sculptural Fence
The original concept and design for the front of Bulleen Art & Garden was by Akira Takizawa, a highly regarded sculptor and designer. He designed the substantial sculptured fence and massive gates from recycled materials and oversaw its construction by Ian Lowther. They were riginally painted in a more industrial slate gray, but then were given another incarnation with new brilliant colours by Lachlan Plain & Jodie Nunn. This treatment has accentuated the strong design form of the structures. The continuing work is in line with Akira's original concept.
Akira is originally from Japan, where he studied graphic art, and then trained as a temple builder. Australia has been his home since 1978, and in that time he has exhibited regularly, including at the National Gallery of Victoria. He also designs and builds tea houses and gardens, creating our beautiful Oriental Display Garden in 1995.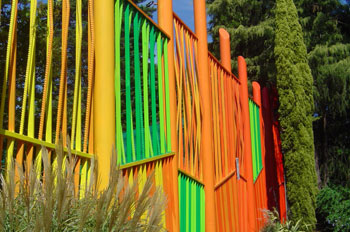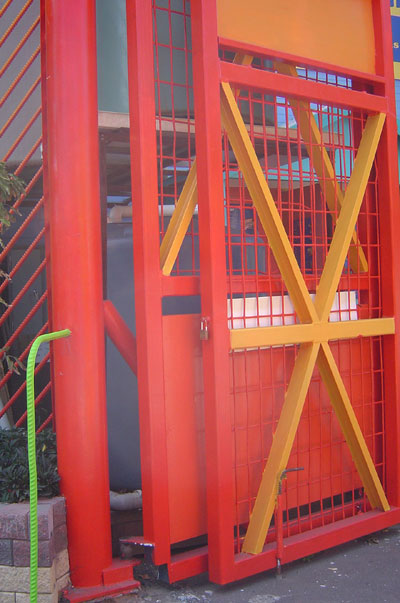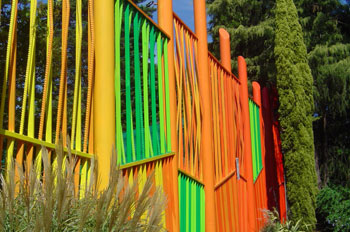 3D Ceramic Mural
The ceramic masks and animal sculptures of the mural were created by Bulleen Art & Garden sculptor , Meredith Plain in 1998.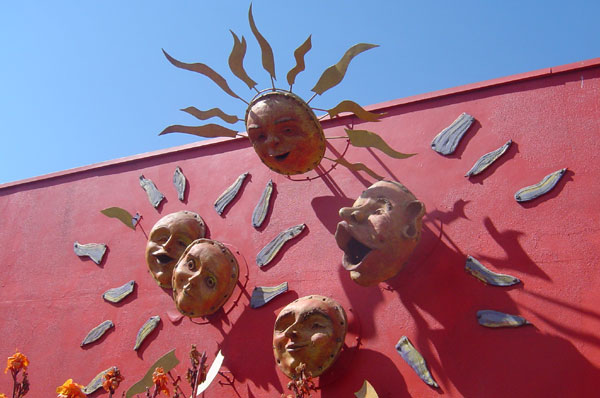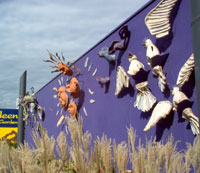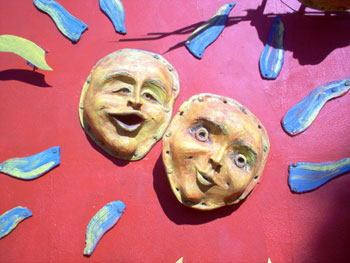 Sculpted Signage
Justin Purser was commissioned to produce some exciting new signage for the front. He has made large, decorative individually hand-crafted metal lettering which make up the Bulleen Art & Garden sign over the shop entrance.
There is also a large pole with sculptural metal discs made from recycled metal for a directional sign on the other side of the drive.
Justin has previously made large metal signs for seedlings, ferns etc to be found in the nursery.