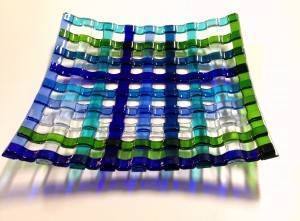 An Exhibition of Art Glass by Jenie Yolland

Jan 8th to 15 Feb 2015
One of Melbourne's most regarded original glass artists, Jenie Yolland designs are directly inspired by nature soaring clouds, heart-warming sunsets, glistening raindrops on gum leaves, even a macro photograph of chlorophyll cells.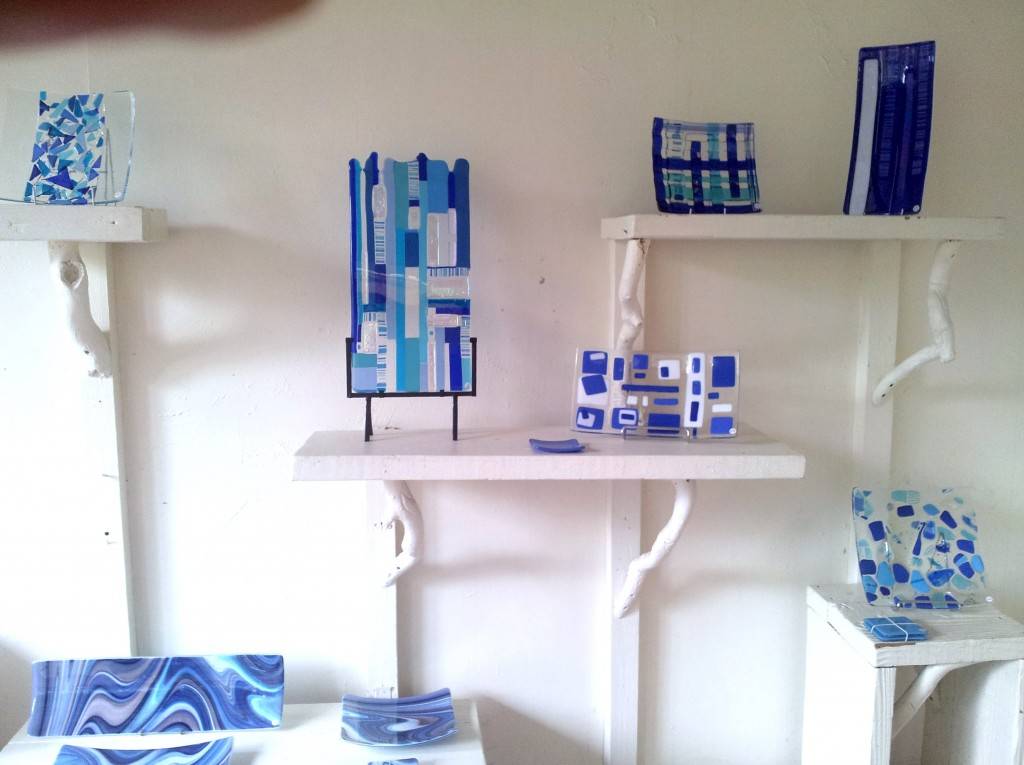 Jenie loves the interplay of contrasts; enlivening the final result with splashes of sparkling dichroic glass that sparkles and reflects sunlight in the most magical way.
Her works are created within a "story" which includes one idea from nature reproduced in glass works of different sizes, textures, contrasts, designs and shapes.
Each work she produces has a title so that she can share the germ of the idea with the viewer or owner of her unique glass art.
Beginning with a passion for watercolour painting, Jenie Yolland has been working with kiln-formed glass for over 20 years and her glass is also exported all over the world. She is exhibited and collected widely.
Bolin Bolin Gallery
at Bulleen Art  & Garden
6 Manningham Rd W., Bulleen. 88503030.
More images of work in the exhibition below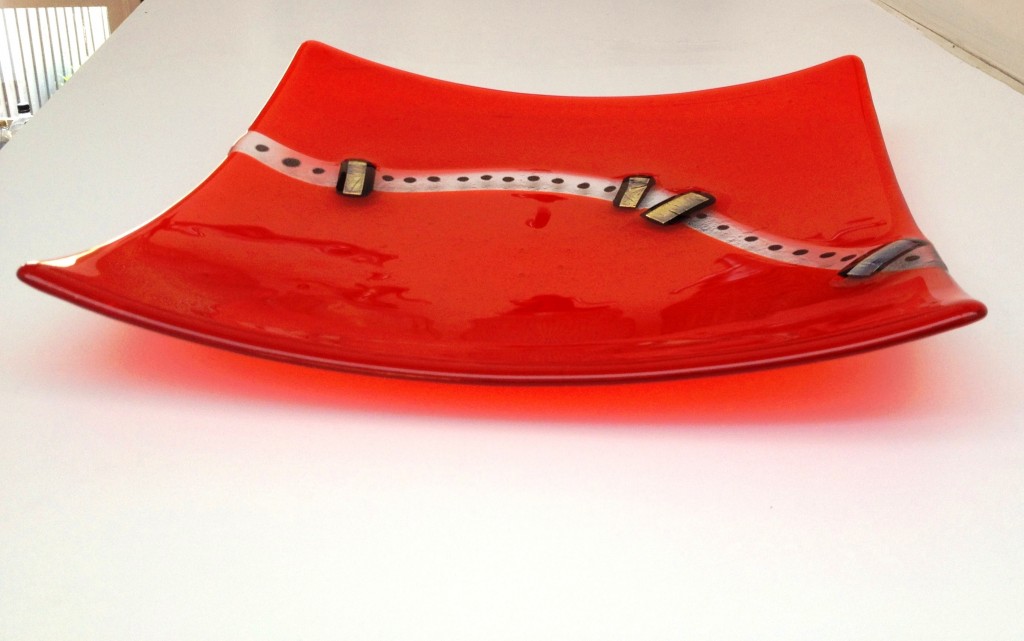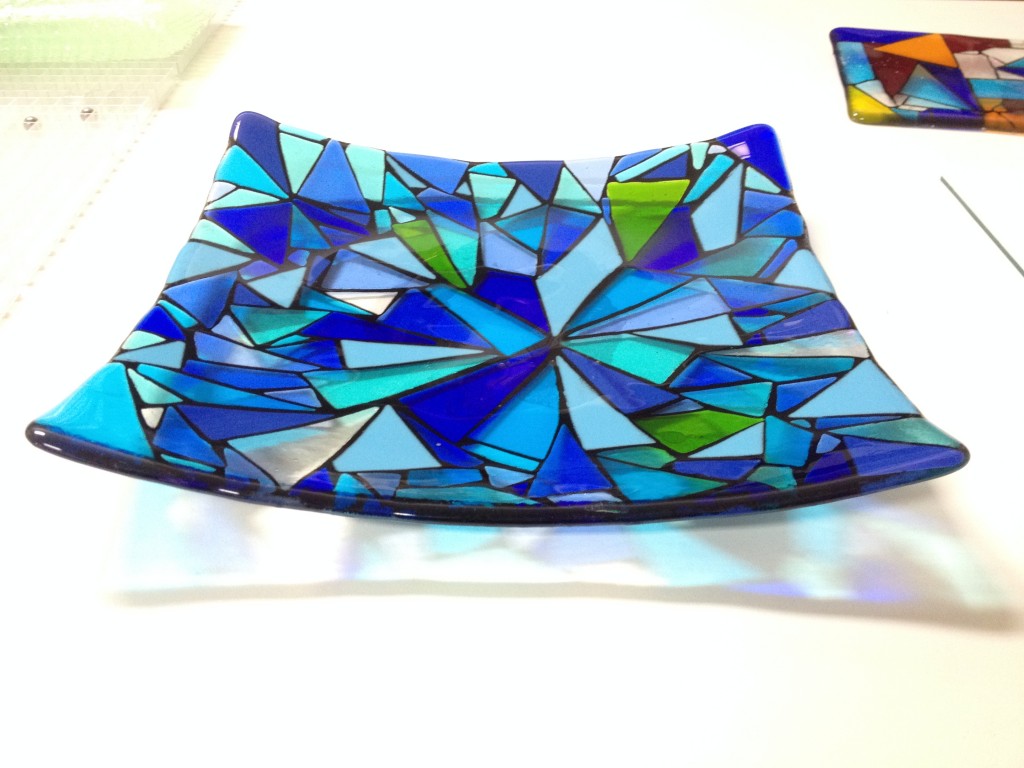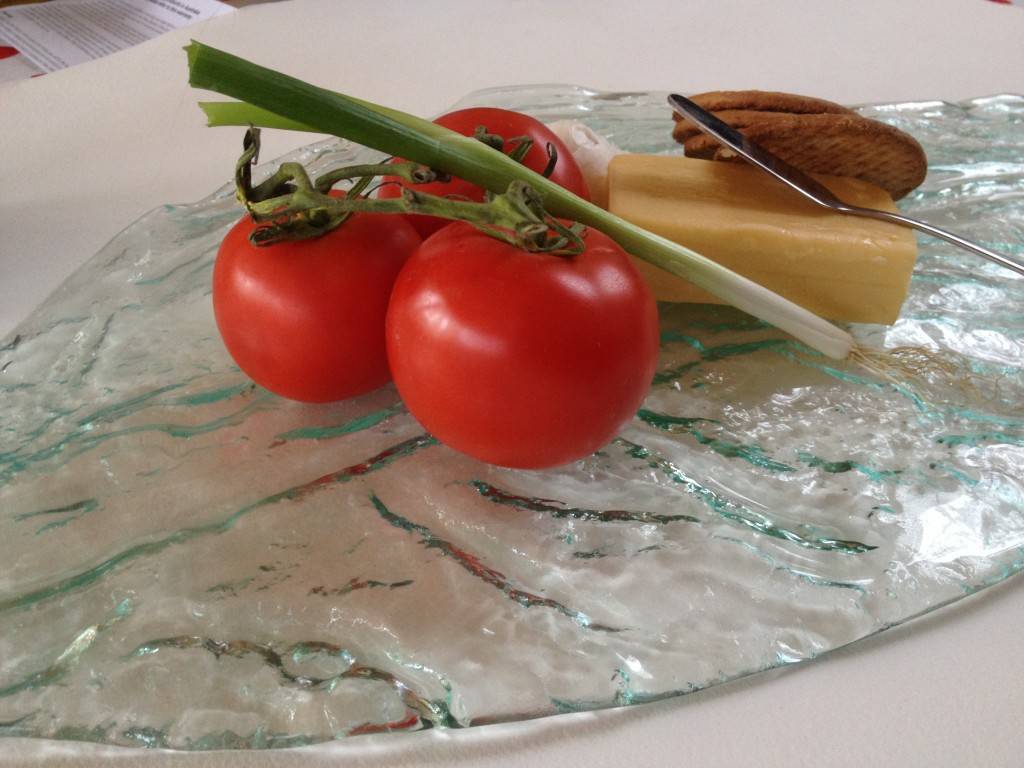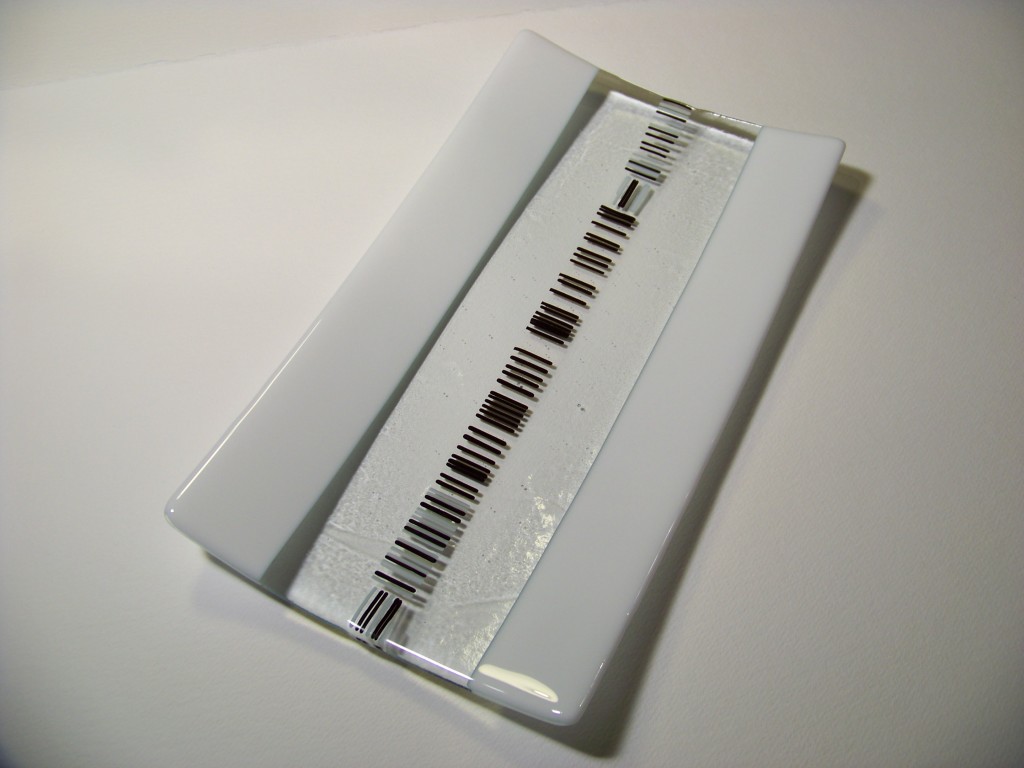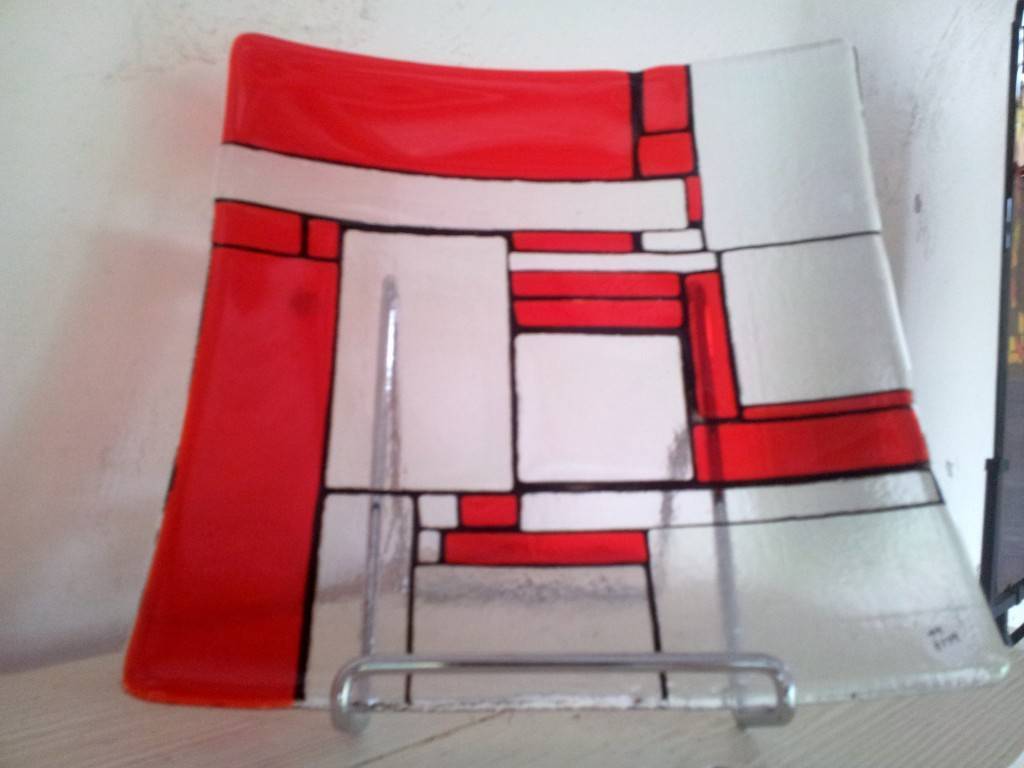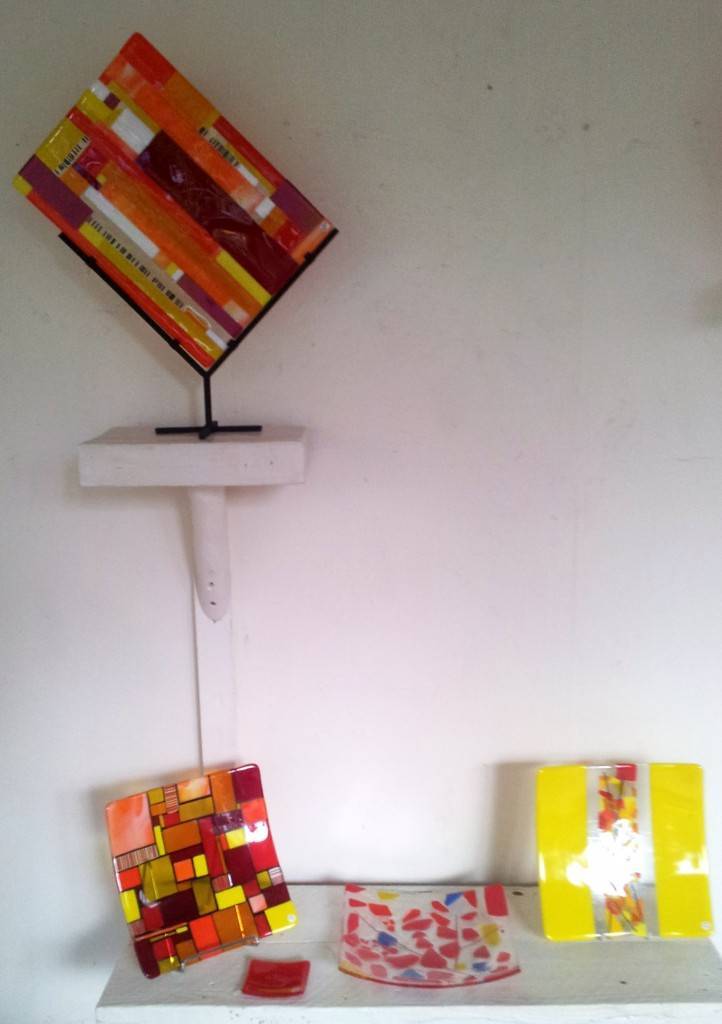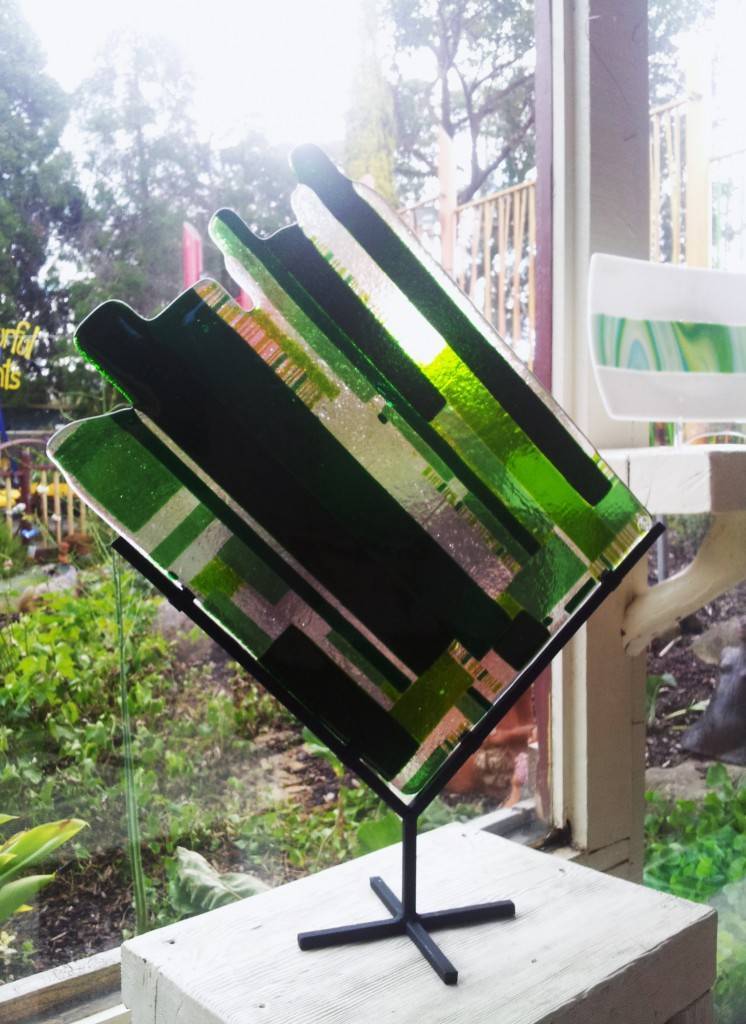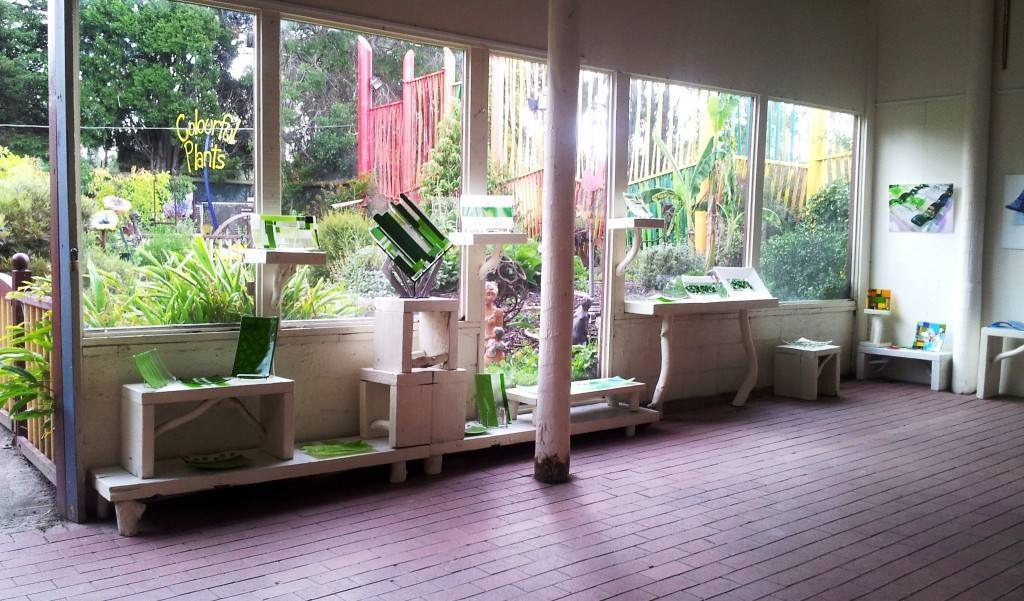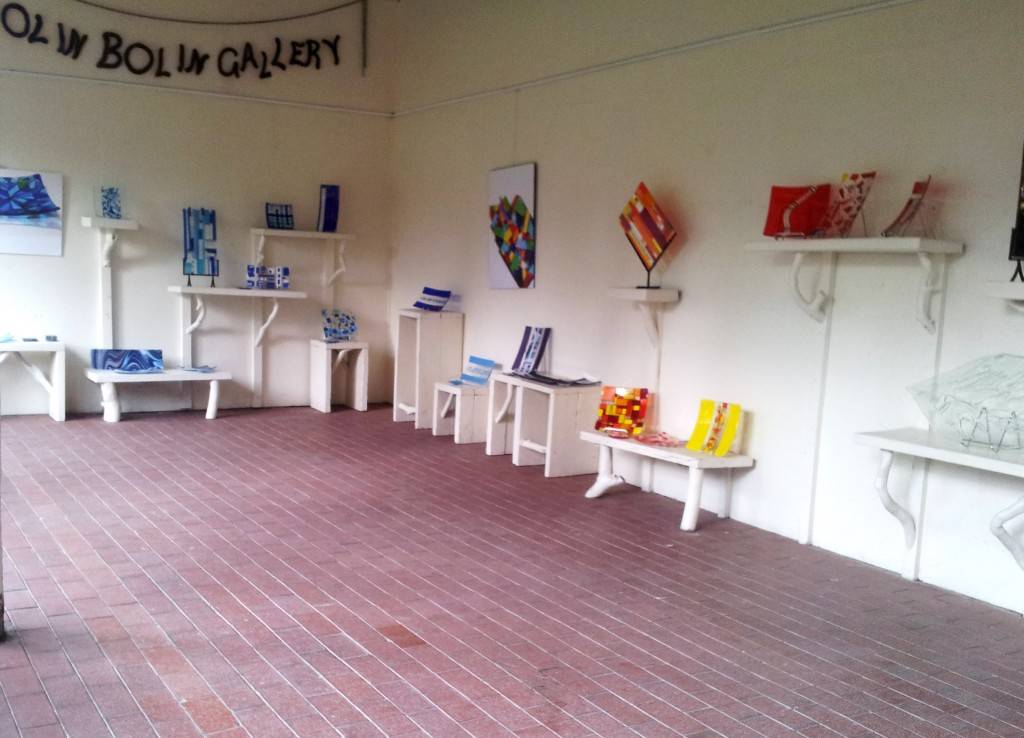 ——————————————————————————————
And some work Jenie has previously had in our shop area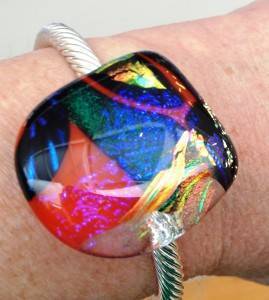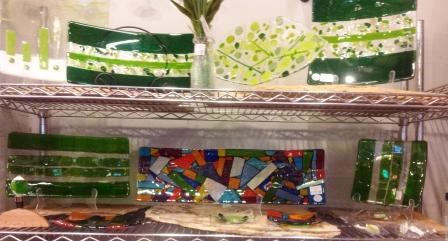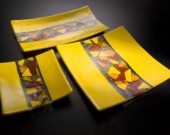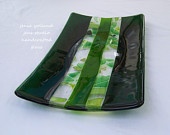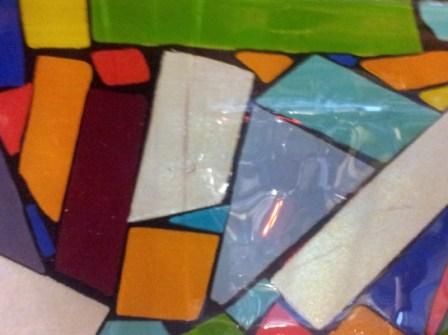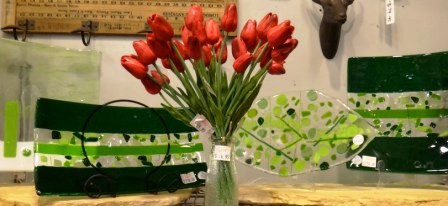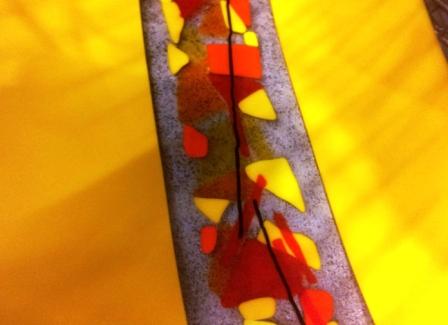 "Hi  I love making these bright modern fun and funky works in glass, I hope you like my fun and functional fused art glass!
I hand cut each piece of glass which is then gently fired and annealed for durability and strength.
When you fire the glass there is an element of variation, therefore, there will never be two identical items.
Jenie "