Collaborations
5 February 2021

-

14 March 2021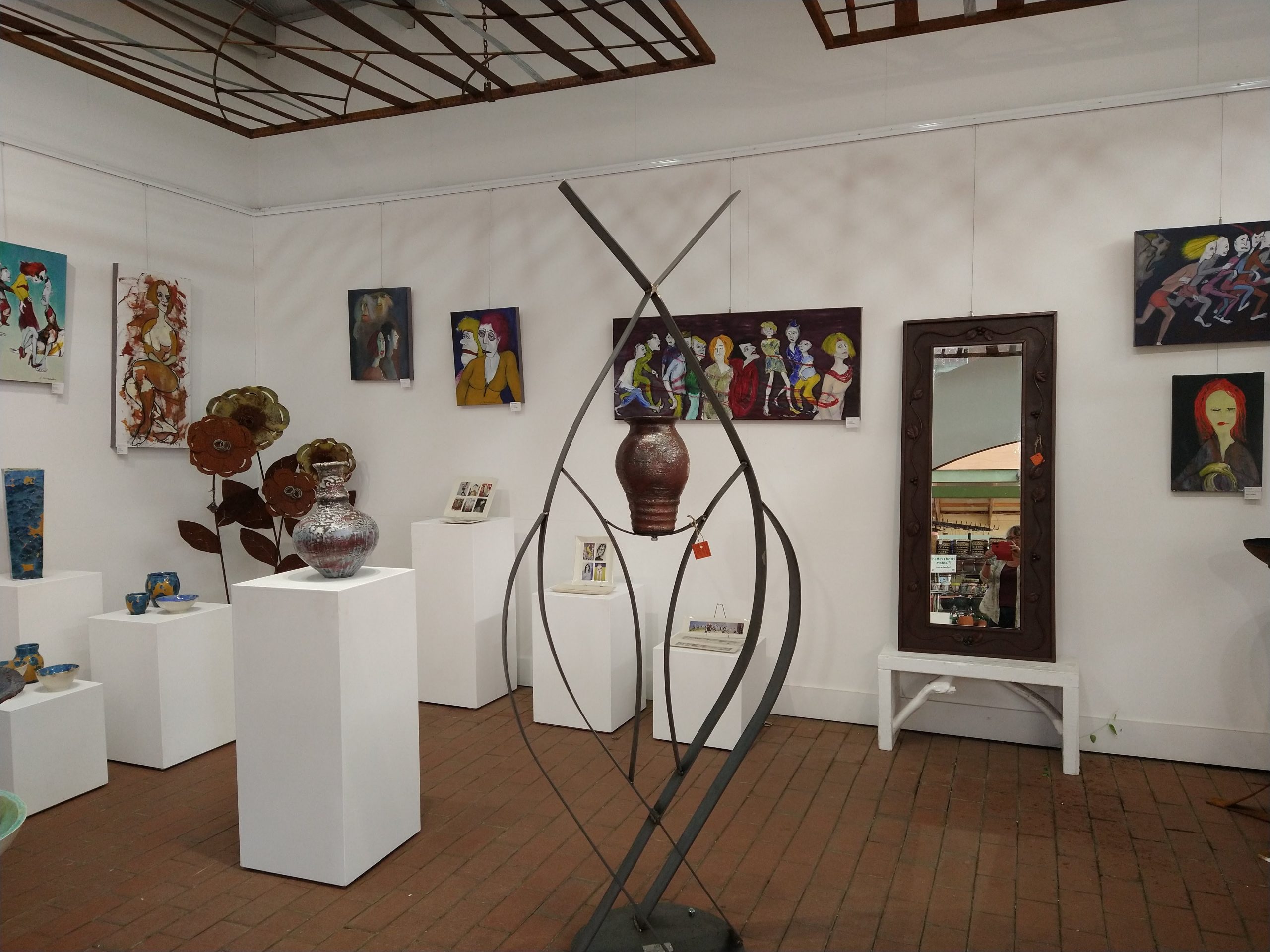 Collaborations–
An Exhibition of Clay, Metal and Painting by
Annette Nobes, Mel Rayski-Mati , Sandi Nicolaides , Bruce McKay
5th  February to 14th  March, 2021
Artist Demonstrations – 1-3pm 20 and 27 February and 6 March 11 – 3pm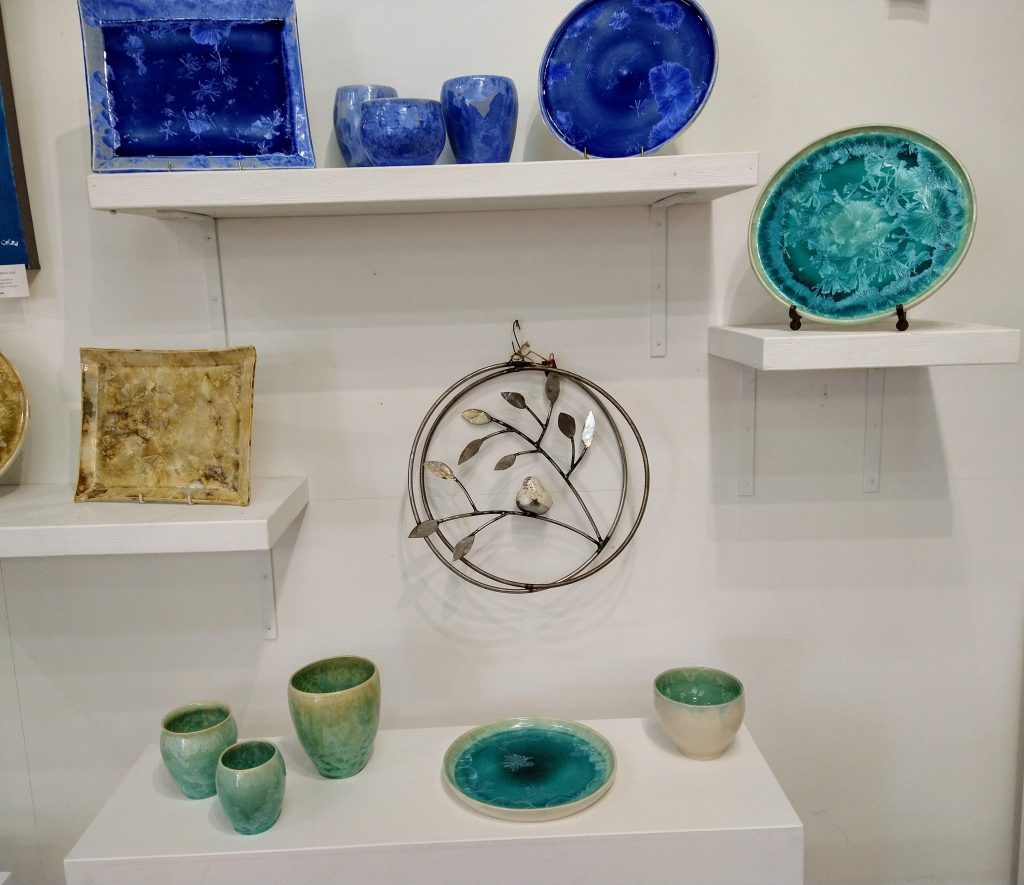 'Collaborations' is an exhibition demonstrating the outcome of collaboration between four artists – two ceramicists, a metal worker and an oil painter.  On display, you will find a selection of each artist's  individual work alongside a range of collaborative pieces, such as designer porcelain plates containing Decal transfers of oil paintings and metal sculptures sporting ceramic elements.  
Demonstrations: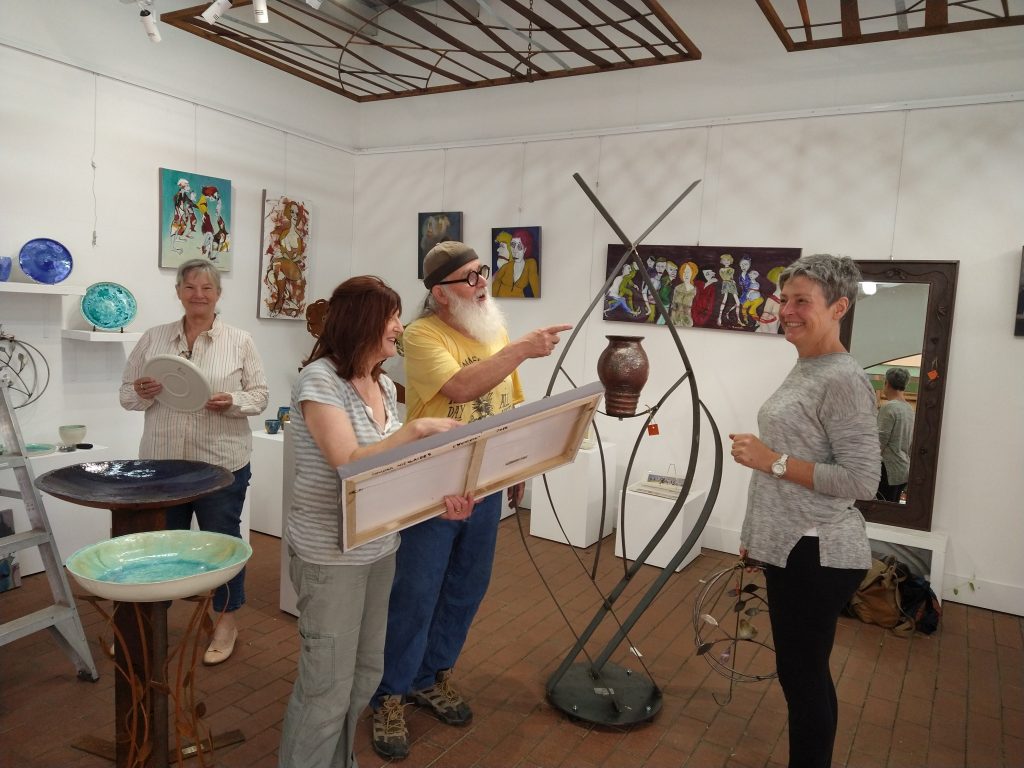 This is an opportunity to meet the artists and see how they make their work.
Annette Nobes on the pottery wheel – Saturday 20th and Saturday 27th February 1 to 3pm.
 Bruce Mackay on the pottery wheel and Mel Rayski-Mati with metal wire sculpture – Saturday 6th March 11am to 3pm
The Artists
Annette is a potter who produces a variety of work with specialisation in crystalline pottery. Crystalline pottery can be described as where art and alchemy meet. Crystalline glazes are specialty glazes that show distinct crystals in the fired glaze, often of vibrant colors. Each piece is unique.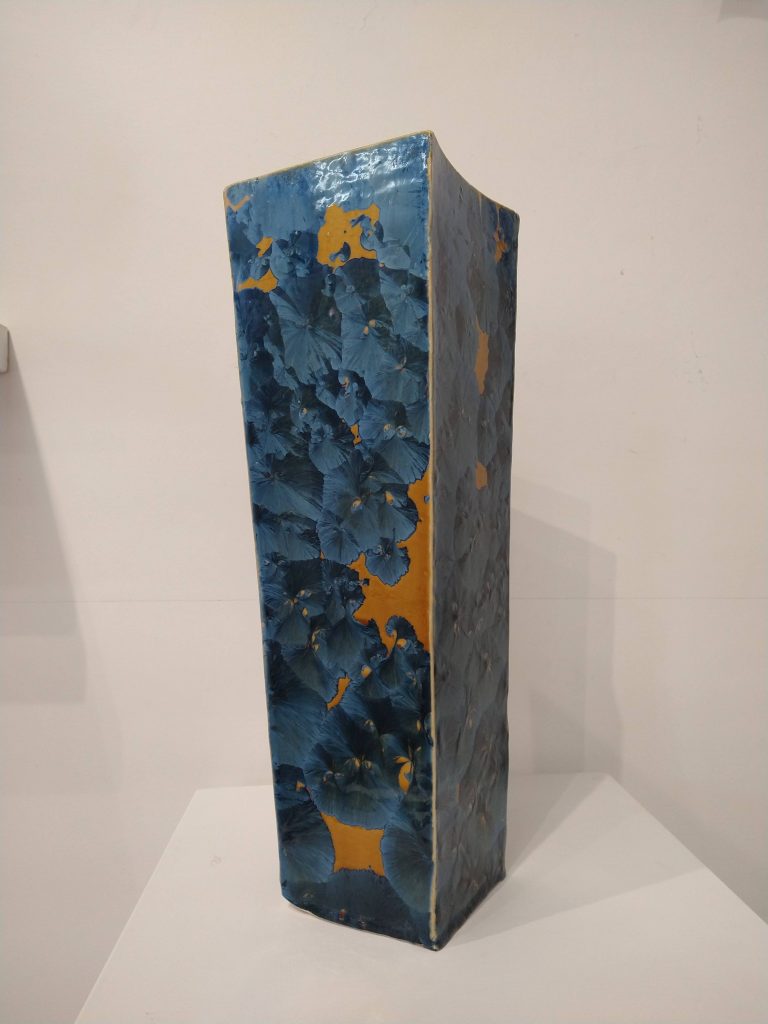 Mel specialises in garden sculptures, custom-made mirrors and 3D wall art . They're made from hundreds or thousands of individual pieces that create large scale images and beautiful patterns. In 2018, Mel was awarded the People's Choice Award for Sculpture, at the Melbourne Flower & Garden Show.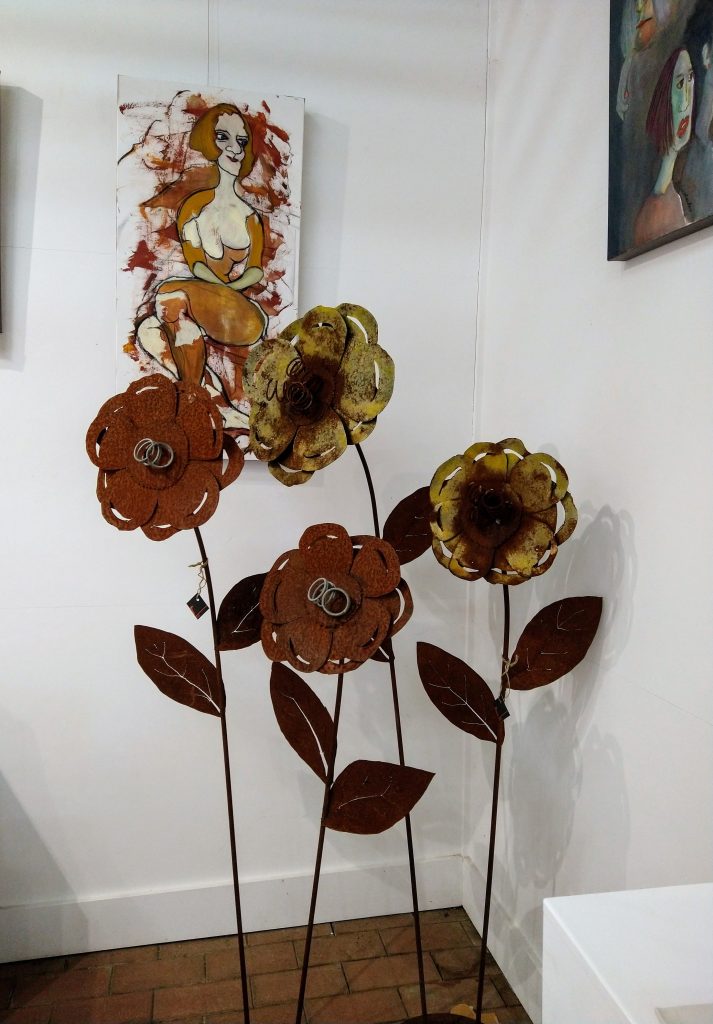 Sandra worked in Theatre for several years before moving on to obtain a Bachelor of Arts degree in sculpture. The 6 years ago she turned to oli painting. He unique intuitive style involves throwing paint on a canvas with a pallet knife then teasing out the figures she always finds in ther. All he paintings are about people interacting with each other and the audience..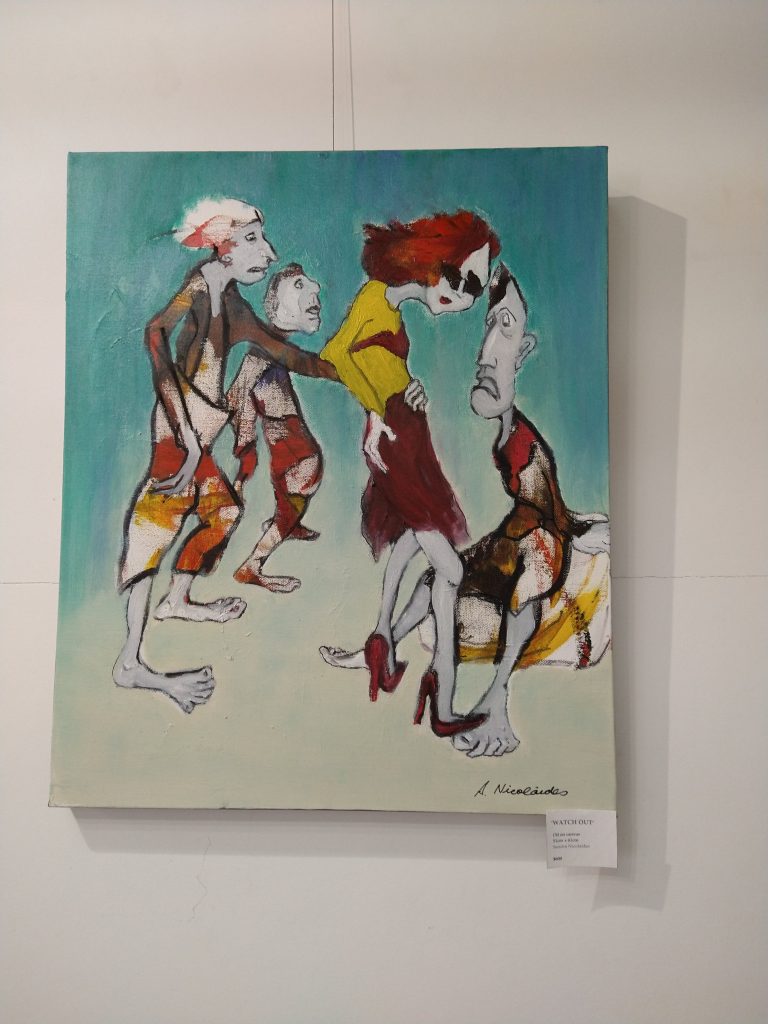 Bruce's love of ceramics began back in the 1980's when he had the opportunity to study at Warrandyte's well-known "Potter's Cottage". It was here that he first discovered the Japanese form of firing ceramic pieces known as Raku and this was to become his lifelong passion. This firing method, in conjunction with a fascination for pottery from ancient civilisations, has influenced Bruce to create pieces that are both wonderfully tactile and unique.