Ceramics and Sculpture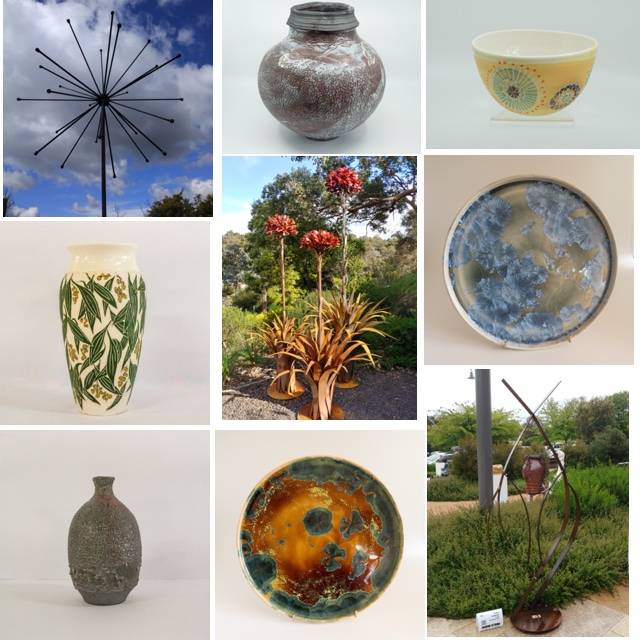 Ceramics and Sculpture
by Annette Nobes, Sharon Edwards, Mel Rayski-Mati, Bruce McKay.
9th July to 22nd August, 2022
We welcome an exhibition of work from 4 artists from the Kangaroo ground area.
Three of the artists work with clay – Annette loves ceramics, including crystalline glazes as well as Raku firing; Sharon also works with clay, both quirky sculpture and distinctive domestic ware and Bruce makes classic wheel thrown pots and experiments with raku finishes. Mel, of Forging Ahead makes metal sculpture, often bending and welding steel rods.
Annette, Mel and Bruce took part in the exhibition "Collaborations" last year https://gallery.baag.com.au/event/collaborations/ and Sharon has previously exhibited with us as one of the Yow Yow Sisters https://gallery.baag.com.au/the-yow-yow-sisters-balancing-act/ . We look forward to their return.
Gallery Demonstrations
Sat 9th July 1-3pm, Sun 10th July 1-3pm
Sat 23rd July 1-3pmSun 24th July 1-3pm
More information at https://gallery.baag.com.au/event/pottery-and-sculpture-demonstrations/