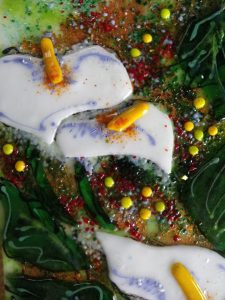 An Exhibition of
Paintings and Glass by
Jennie Williams Culic
14 April to 14May
"Meet the Artists" Saturday 22nd April 3-5pm
Over recent years I have developed a love of pottering in the garden. Although not a spectacular green thumb the garden continuously evolves and includes a variety of small statues, sculptures by other artisans and a couple of old sculptures I created in years gone by. It has become a sanctuary – a place where I lose myself in the moment – clear my head.
This exhibition is a collection of paintings and glassworks inspired by the garden as it is evolves; from a mundane suburban backyard to a little patch of paradise, bringing birds, bees, butterflies…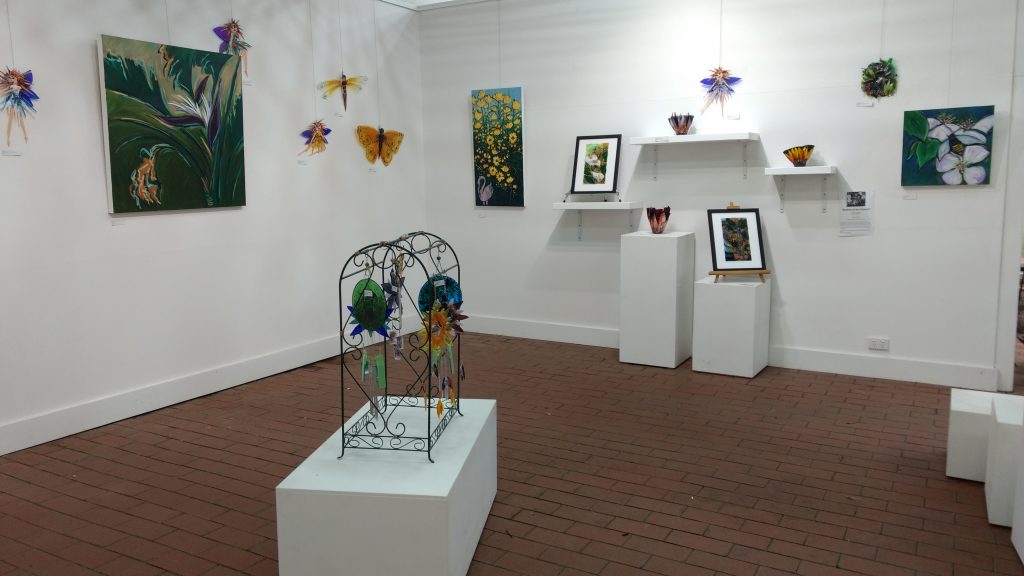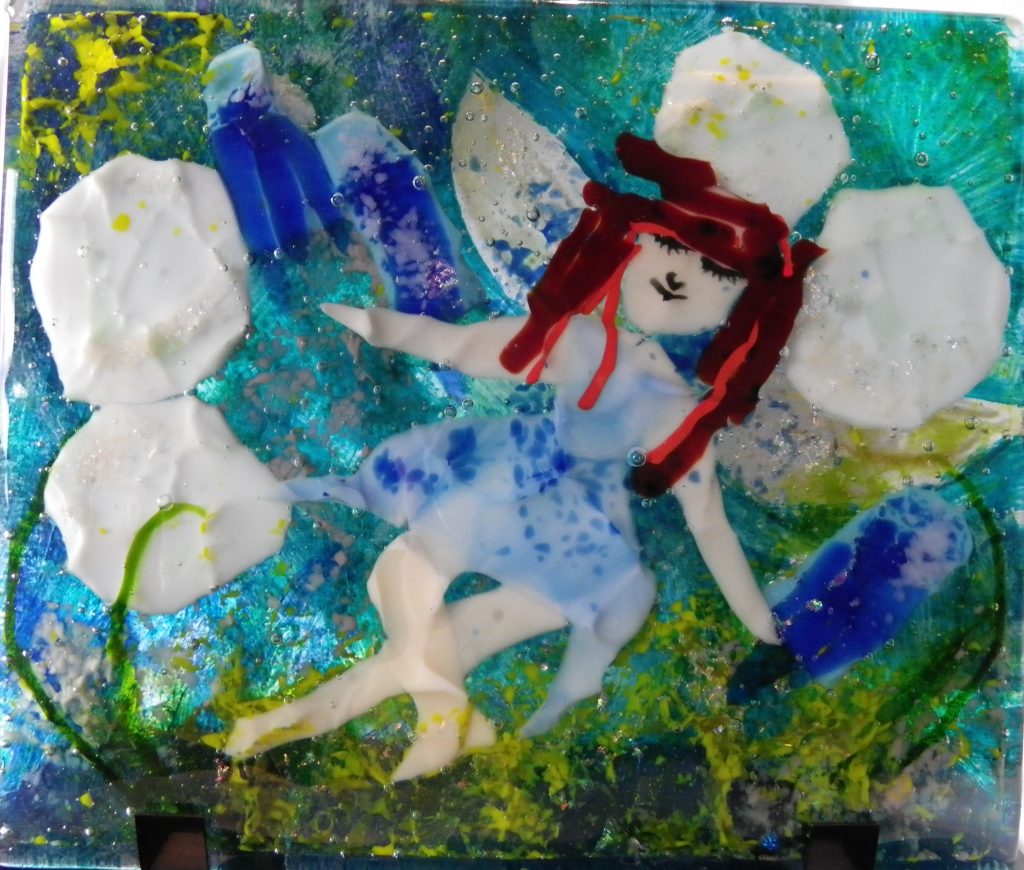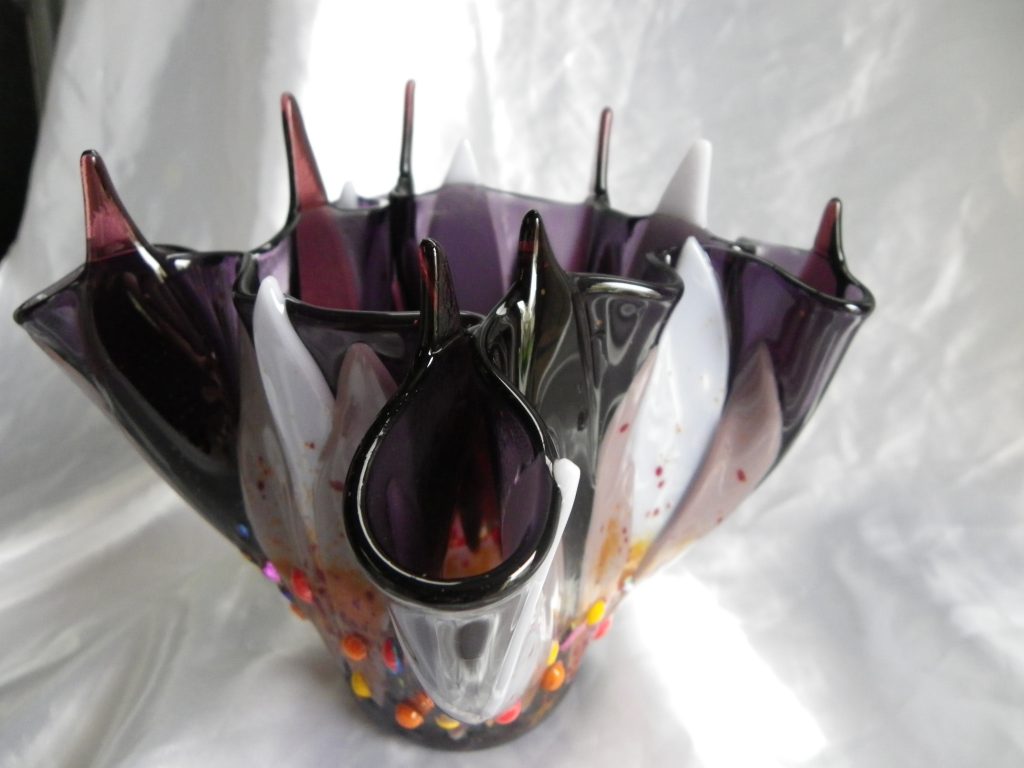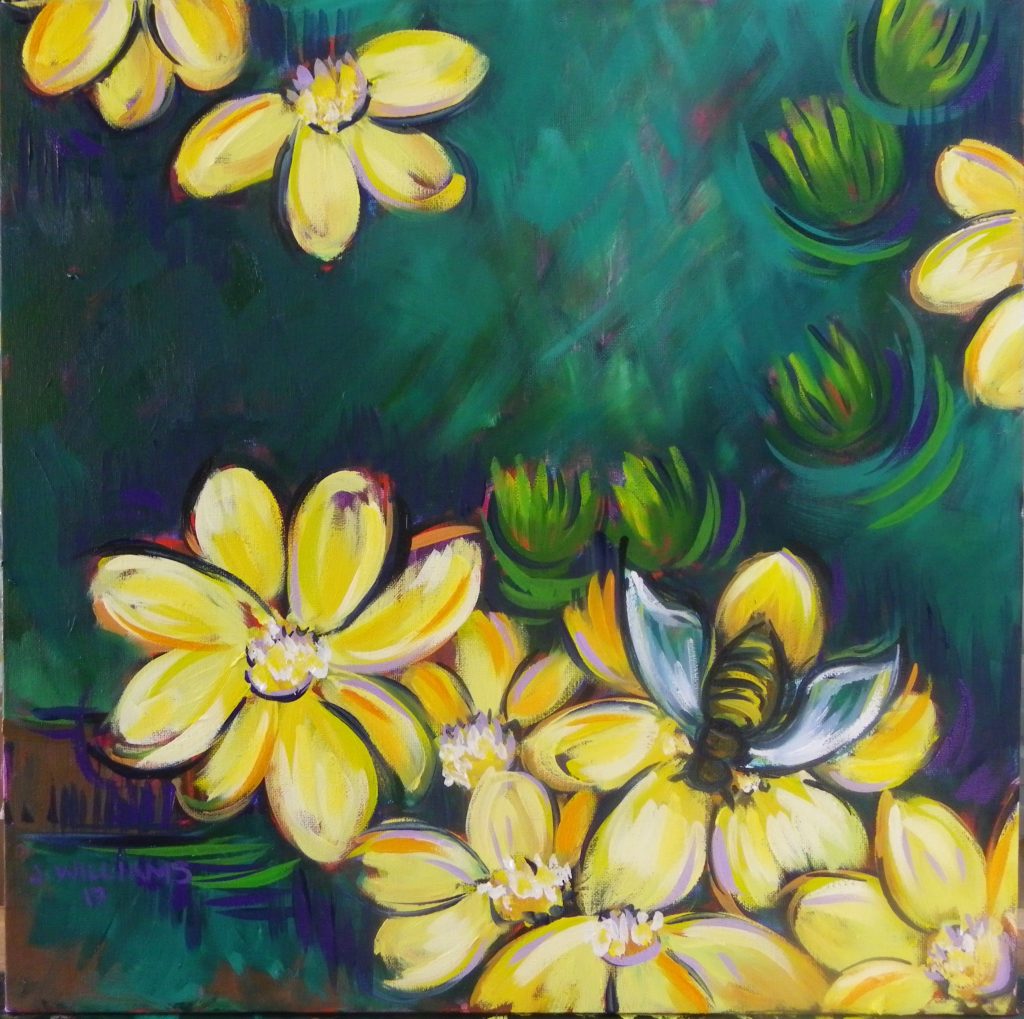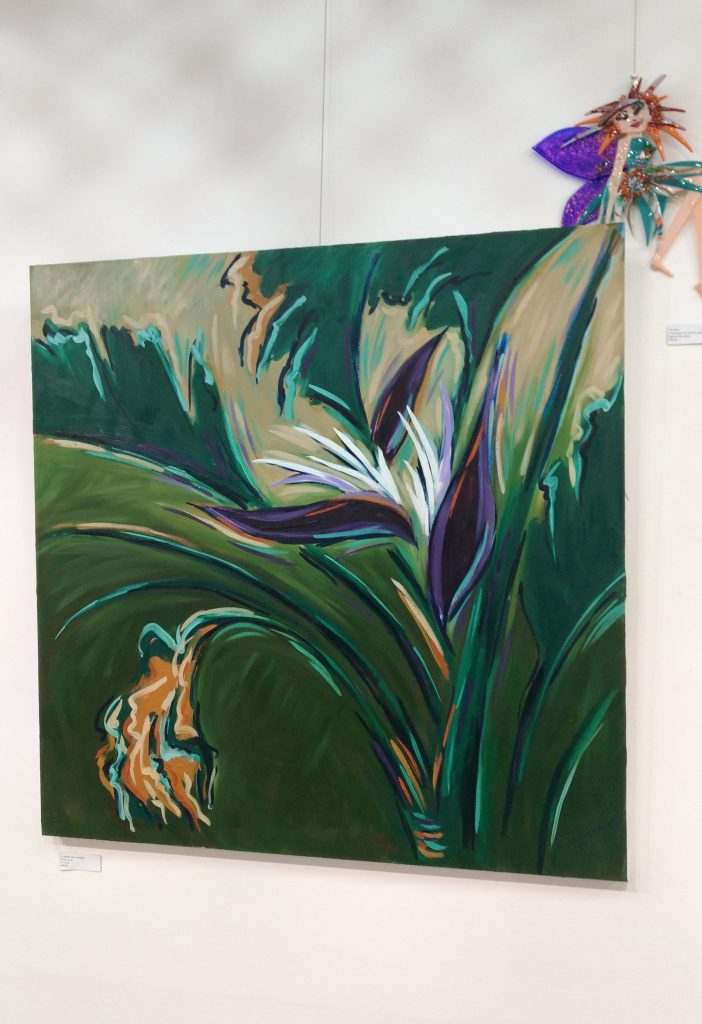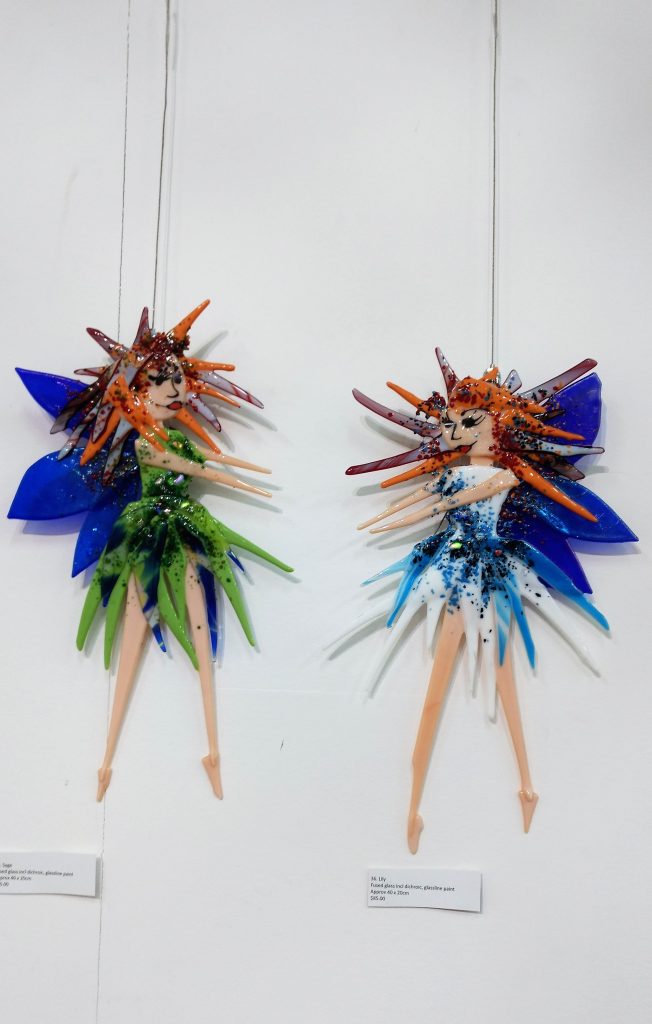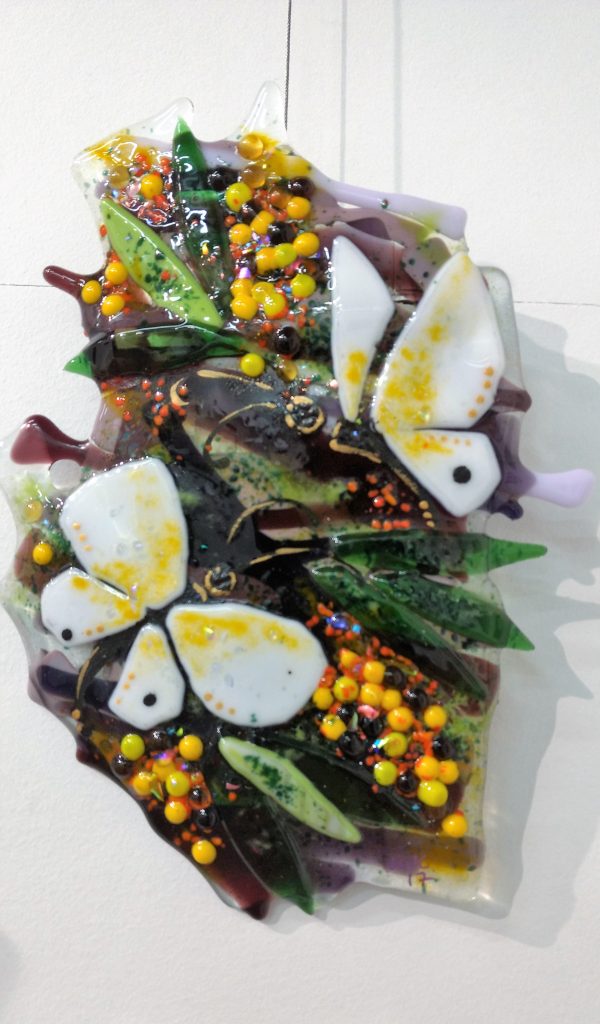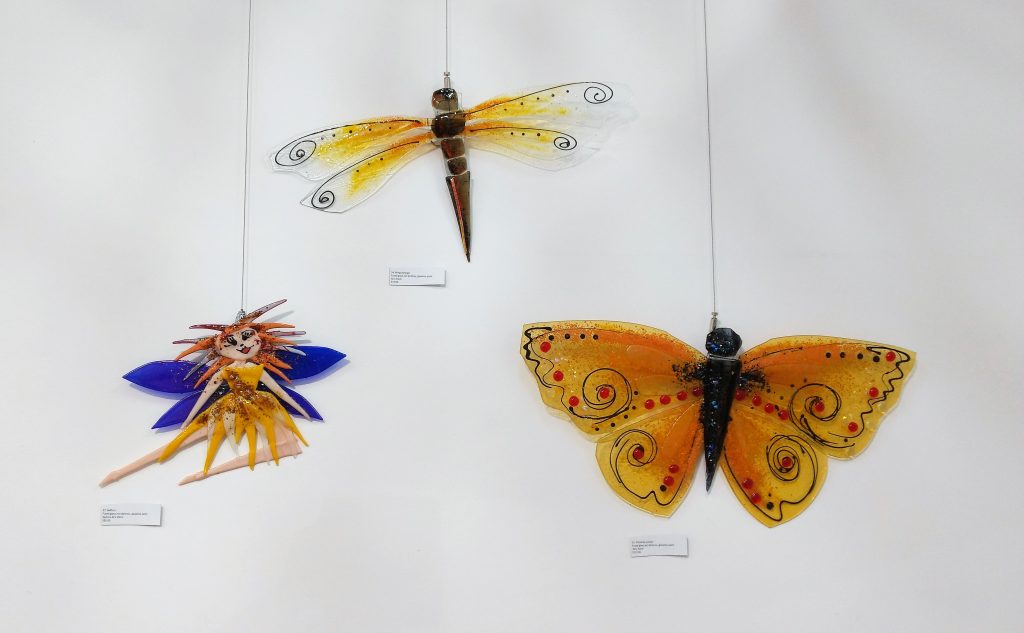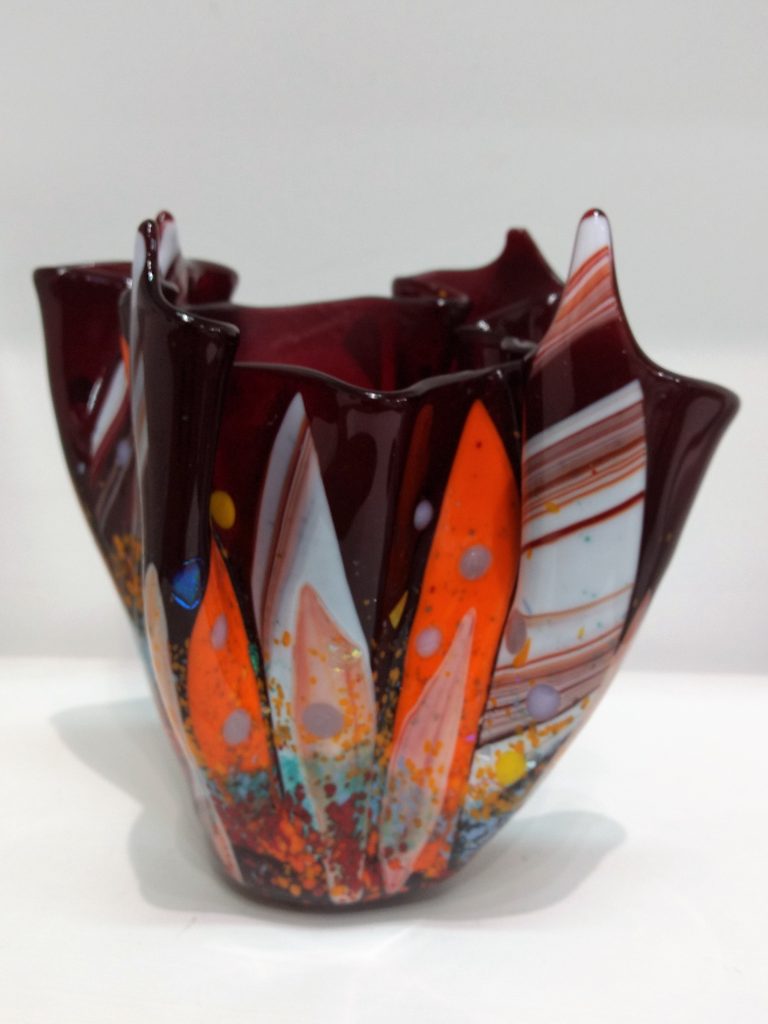 Jennie Williams Culic
An artist for 30 years my art is whimsical, colourful and spontaneous. I enjoy combining my first love – painting… with the tactile qualities of (kiln-formed) glass. My art reflects my personality and I take inspiration from a number of sources- nature, hope, mythology, fantasy fiction, poetry, my past and my present. I am intricately connected to every piece. I work from my home studio in Thomastown.
Education:
Graduated – Bachelors Degree in Fine Art in 1986 with a major in painting
Exhibitions include:
2014 – From Girl to Goddess – collaborative exhibition with poet Heather Ruth Laurie, Joel Gallery – Altona,
1997 – Flowers, Fairies and Figments – (Solo) Paintings, – Eckersley's Open Space Gallery, Melbourne
Group shows with GASP – ("Glass Adddicts Support Program" – social art group that uses exhibitions to raise funds for various charities )
2016/2017 – "Urban Tract"- Red Rock Regional Theatre and gallery, Cororooke
2015 –  Group show – Gellibrand Gallery, Gellibrand
2015 –  "Midwinter gasp" – Incinerator Gallery – Moonee Ponds
2014 –  Bright Art Gallery- Bright
2014 –  "Glass with Conscience"- Bundoora House Access Gallery – Bundoora
2013 –   "GASP by the Bay"- Altona
Save
Save
Save
Save
Save