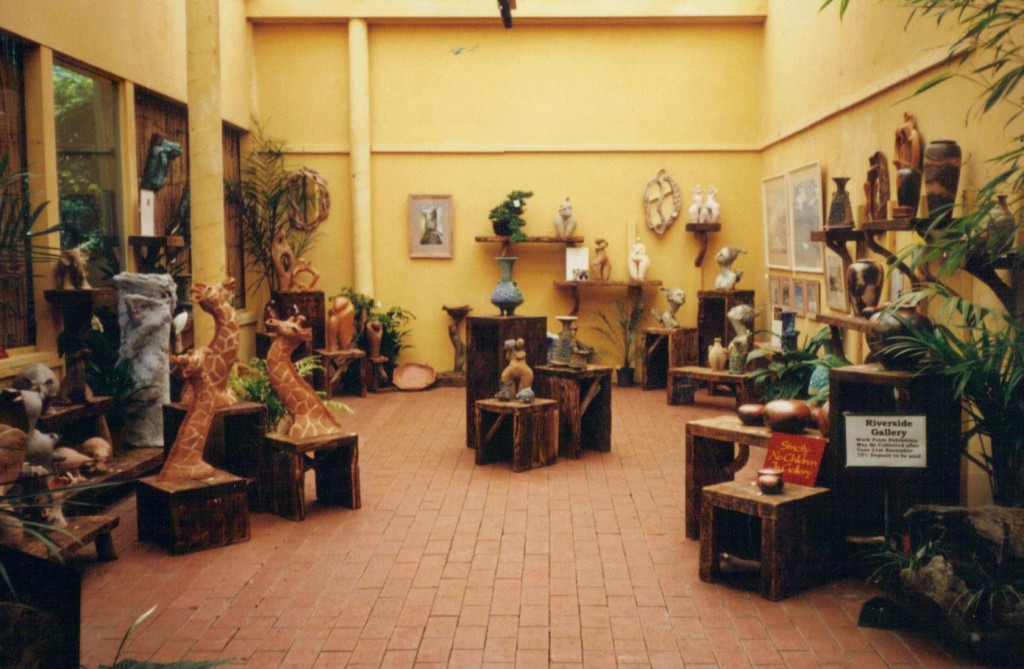 Bolin Bolin Gallery
BAAG has always aimed to meet the community's needs in its own unique way, and just over 20 years art became an important part of this process. BAAG is situated in an area with a rich art history and tradition, being the birthplace of the Heidelberg school artists, and just around the corner from Heide, which was so important in the development of Australian modern art. There are also many practising artists living and working close by who need somewhere to exhibit and sell their work.
The establishment of the Bolin Bolin Gallery was suggested and urged by staff member, Claire Nailer. Claire was also an artist and gardener with experience in the theatre and had been responsible for many innovative displays around the nursery. So, a gallery space was planned, exhibition procedures worked out, artists invited to exhibit, and the Bolin Bolin Gallery opened in 1995. The next images show that first exhibition.Since then 7-10 art exhibitions have been held every year and many hundreds of artists have been involved
The first exhibition in the Bolin Bolin Gallery in November 1995.
Artists include Meredith Plain, Claire Nailer, Cherry Manders, Sandra Lamb, Kay Jensen, Jan Saric.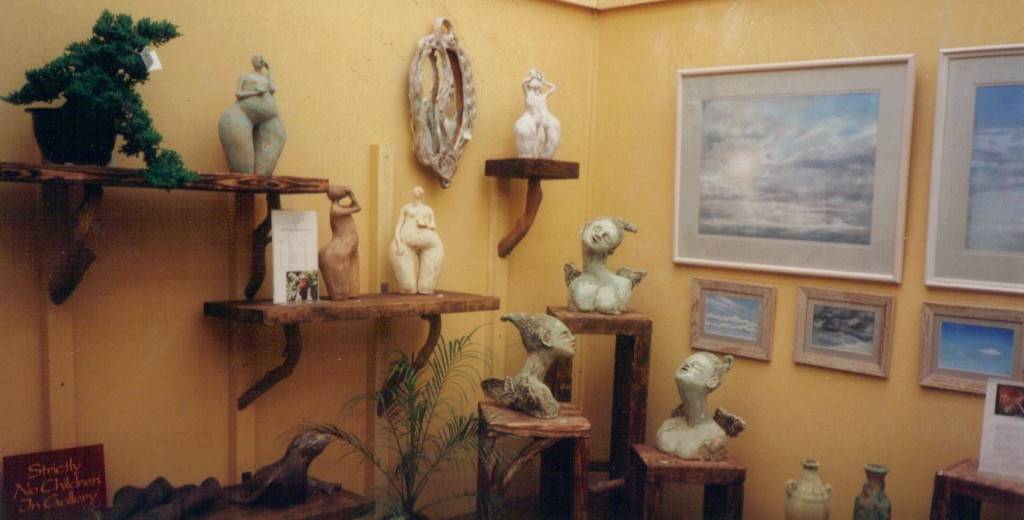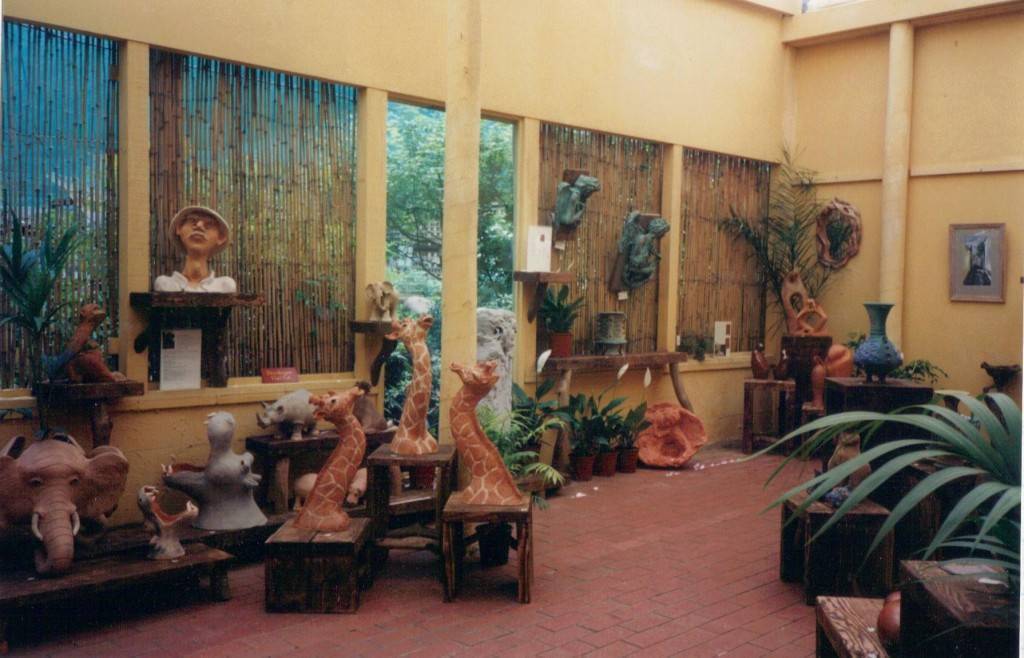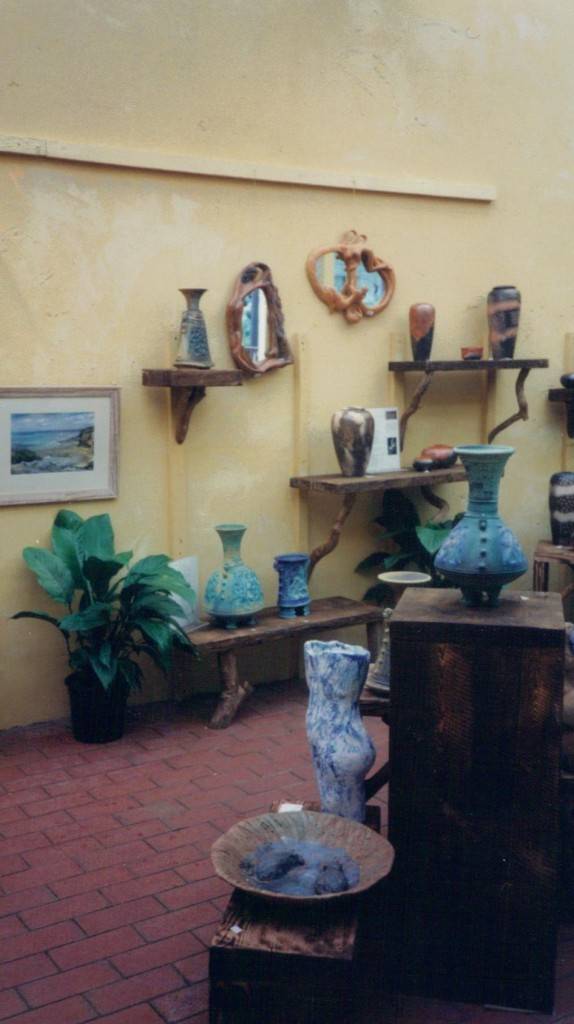 And, more images of the Bolin Bolin Gallery from last century
7-10 art exhibitions have been held every year Since 1995 and many hundreds of artists have been involved. Images of just a few exhibitions follow
Ultimate Ceasefire
An exhibition by a group of young artists, many of whom were involved with their self-published literary magazine. curated by Lachlan Plain

And, there was a poetry reading at the exhibition opening

"Something Fishy"
Fish & mermaids by Lynne Foard, Meredith plain, Cherry Manders, Marj Reni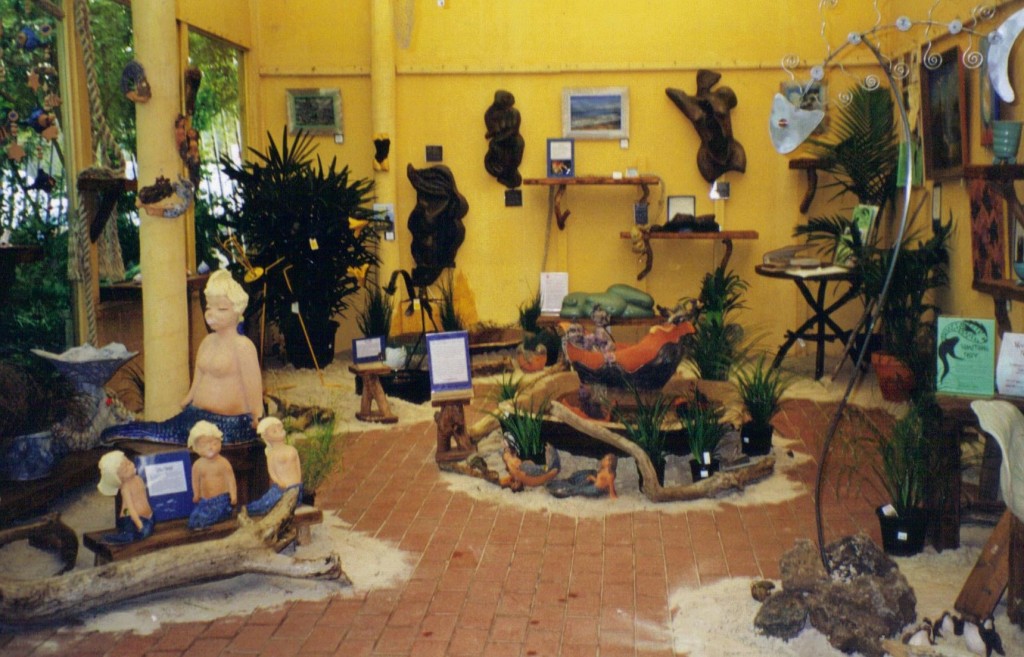 Some vibrant ceramics from the artists of Potwork Orange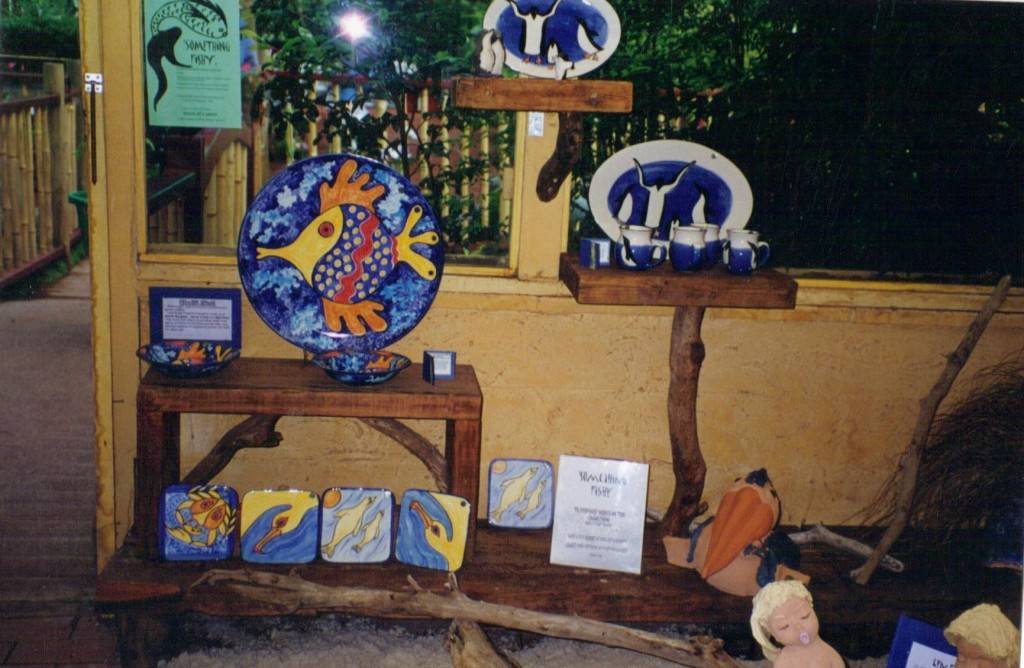 A Christmas Exhibition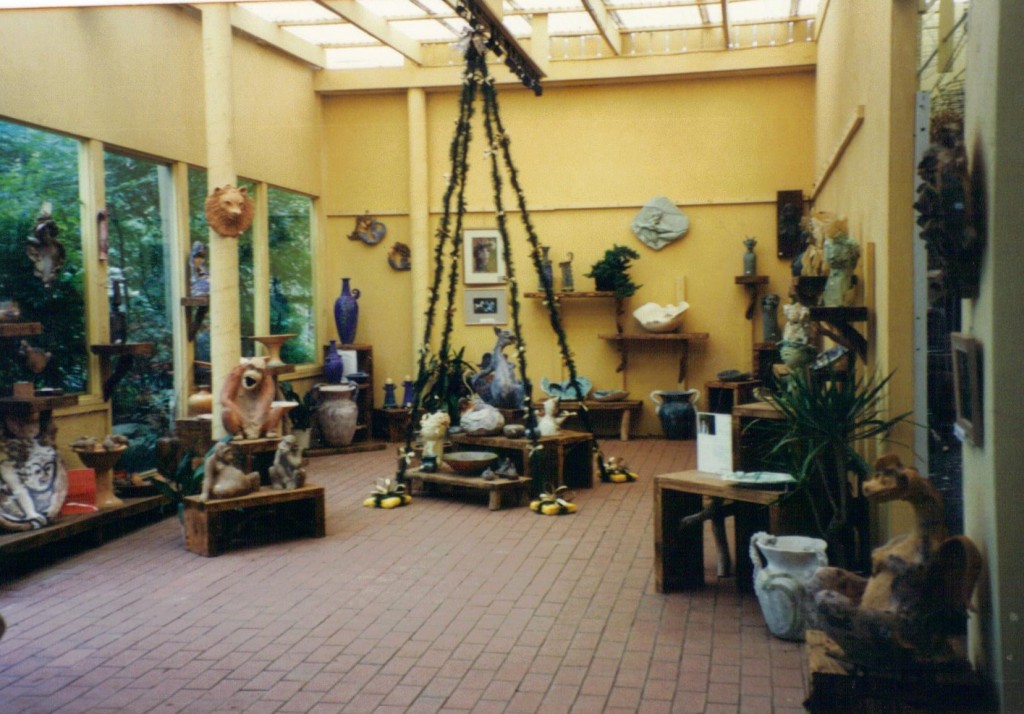 A Cathedral of bones!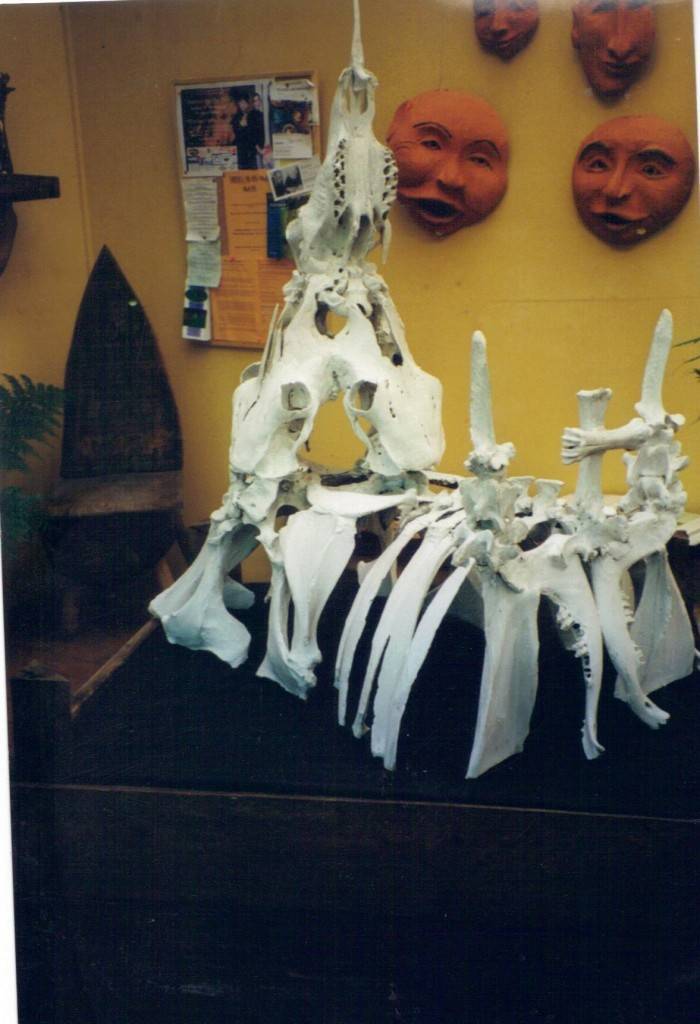 South American inspired ceramic art by Marilu Tejero
Masks by Diane More
Some works by Meredith Plain in "For the Birds"
Scarecrows in hte gallery
Pit Fired pots by Jenny Rowe

Furniture by Rod Poulton, pots by Kaye Jensen

Pelicans and Cockies by Meredith Plain

Sculpture by Jane Viola, paintings by Jan Howe


The Tree
The "tree" which was once part of the area opposite the gallery (now irrigation parts!) Sculpture by Meredith Plain (www.meredithplain.baag.com.au). The tree came from the family farm of one of the owners of bulleen Art & Garden. it is now the centrpiece of the Habitat Tree in the nursery. The shelves are currently in the shop, and are set to move.