ANNE JACKSON
Ceramic Sculpture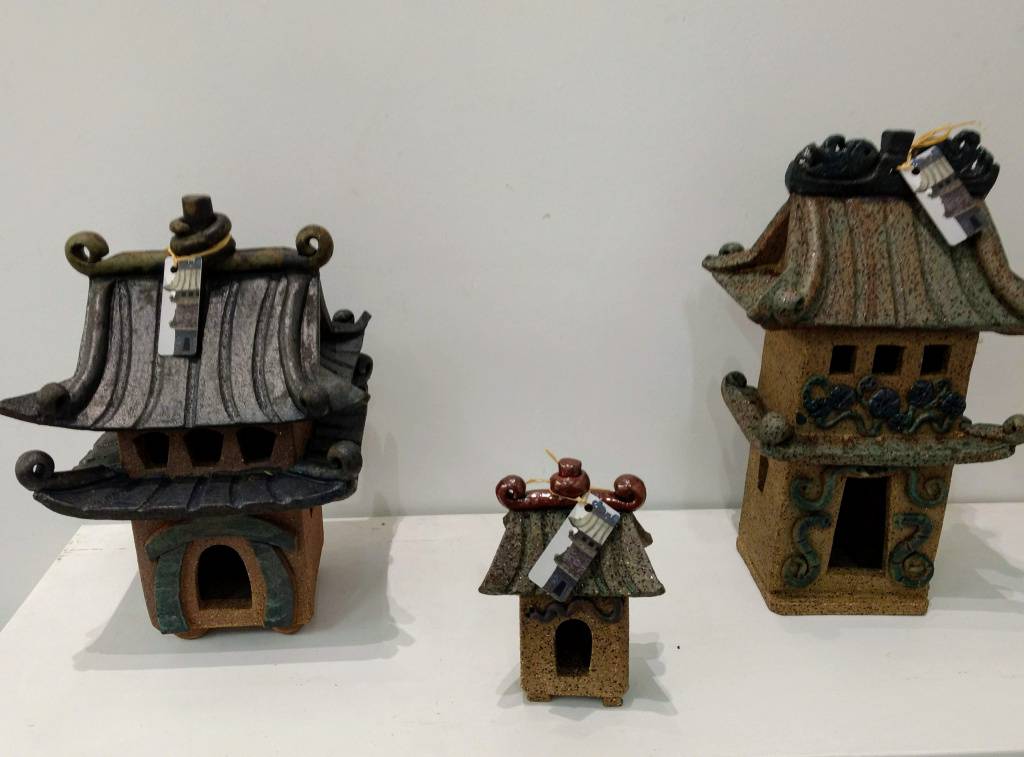 Anne's  creates evocative, distinctive and well built ceramic "spirit houses". They range from her traditional forms, to also lately using the form for beach box spirit houses, to houses rising out of mounds of earth, to oriental boat forms.
She has been working with clay for many years, and is a part of the Eastern Studio Potters, exhibiting with them at Bulleen Art and Garden over the years. We also try to display her work at other times, when it is available
"I was introduced to clay working as an Occupational Therapist .
Time spent living in Indonesia and Hong Kong gave me an appreciation of different cultural values and traditions which provided me with the ideas and influenced me to begin making spirit houses and sculptural forms.
All my pieces are hand built using terracotta, stoneware or raku  clay."