Our Natural World
18 June 2021

-

8 August 2021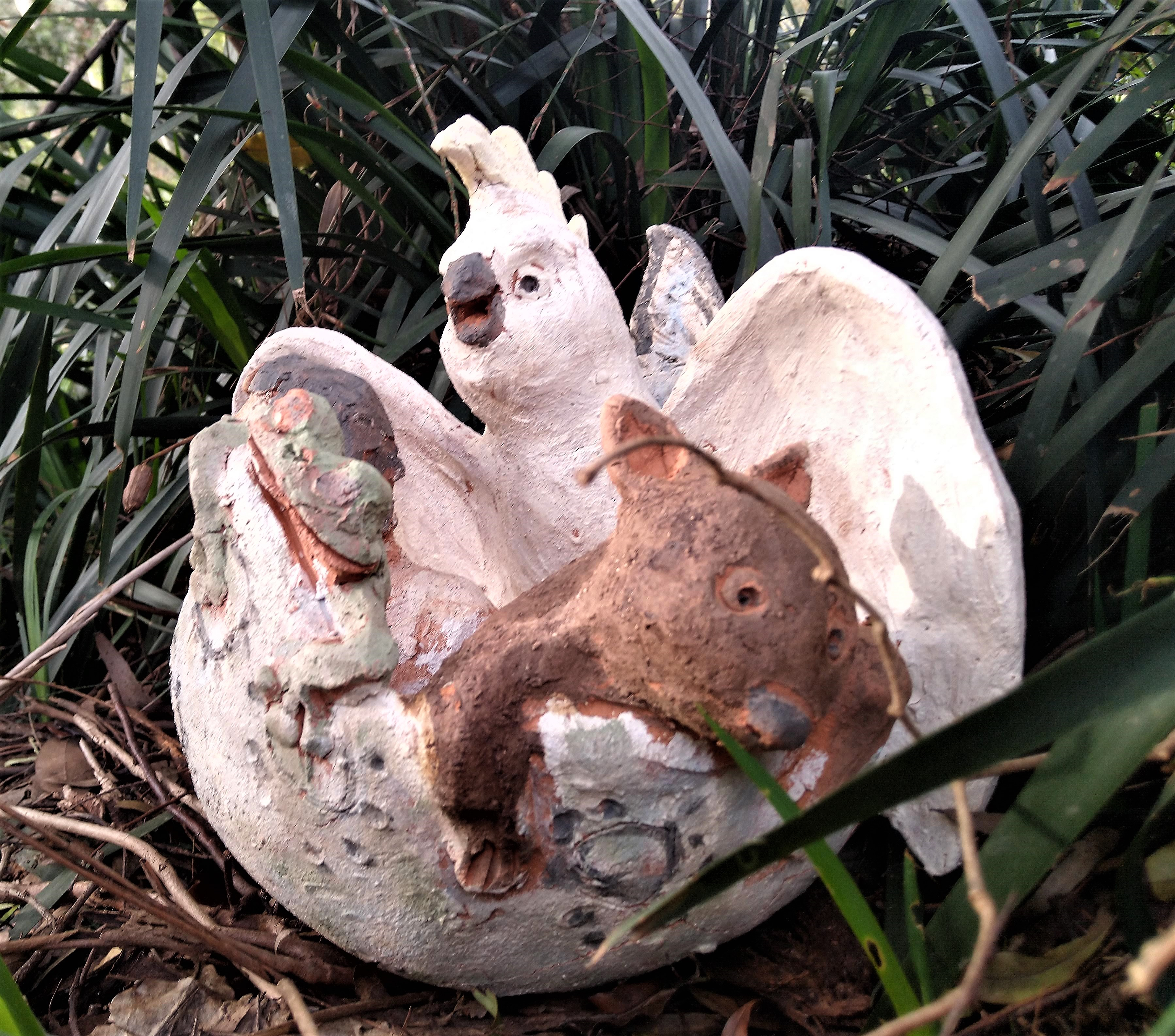 An exhibition of sculpture and images to celebrate our local nature discovered during lockdown.
Meredith Plain, Sandra Bain, Heather Wilson, Miss Stephanie, Leah Lux Tame, Giuseppe Raneri
18th June to 8th August 2021
Ceramic sculpture demonstration by Meredith Plain – 12 to 3pm, Saturday 19th June
Bolin Bolin Gallery at Bulleen art & Garden
6 Manningham Rd West,
Bulleen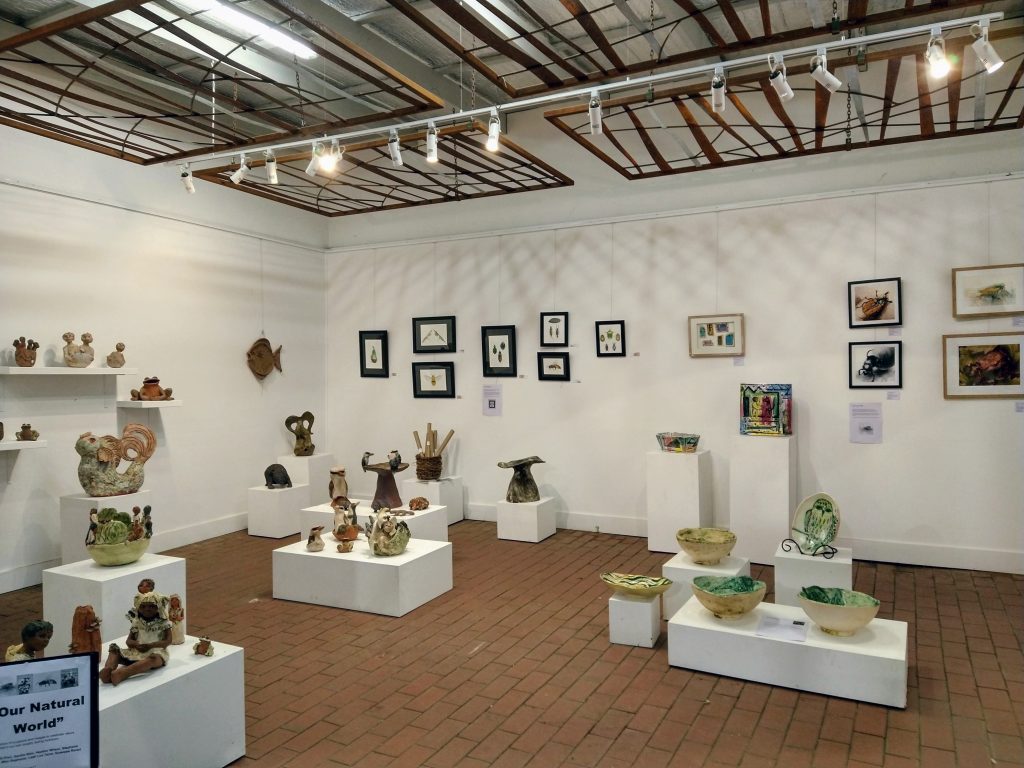 2020 was a disaster of year for most of us here in Victoria – bushfires followed by a pandemic. Unfortunately we have had another taste of lockdown again in 2021. One bright spot for any of us was our increasing discovery of and appreciation of the natural world in our own localities. We made the most of our "exercise" hour, discovering all the arks and walks close to home. Some of us were lucky to be close to some bush or parks, but we all seemed to relish what we could find. At Bulleen Art & Garden we have come to really appreciate being located on the banks of the Yarra River. hopefully this is something we can continue
The artists in this exhibition celebrate their appreciation of nature in a number of different ways – Meredith Plain and Heather Wilson use ceramic sculpture to show people and animals in a natural world, Sandra Bain and Giuseppe Raneri through ceramics, Stephanie Cobon prints photographs of our local bushland onto handmade paper, Leah Lux Tame creates digital artworks and Miss Stephanie paints local insects which are an important part of our local world.
Meredith Plain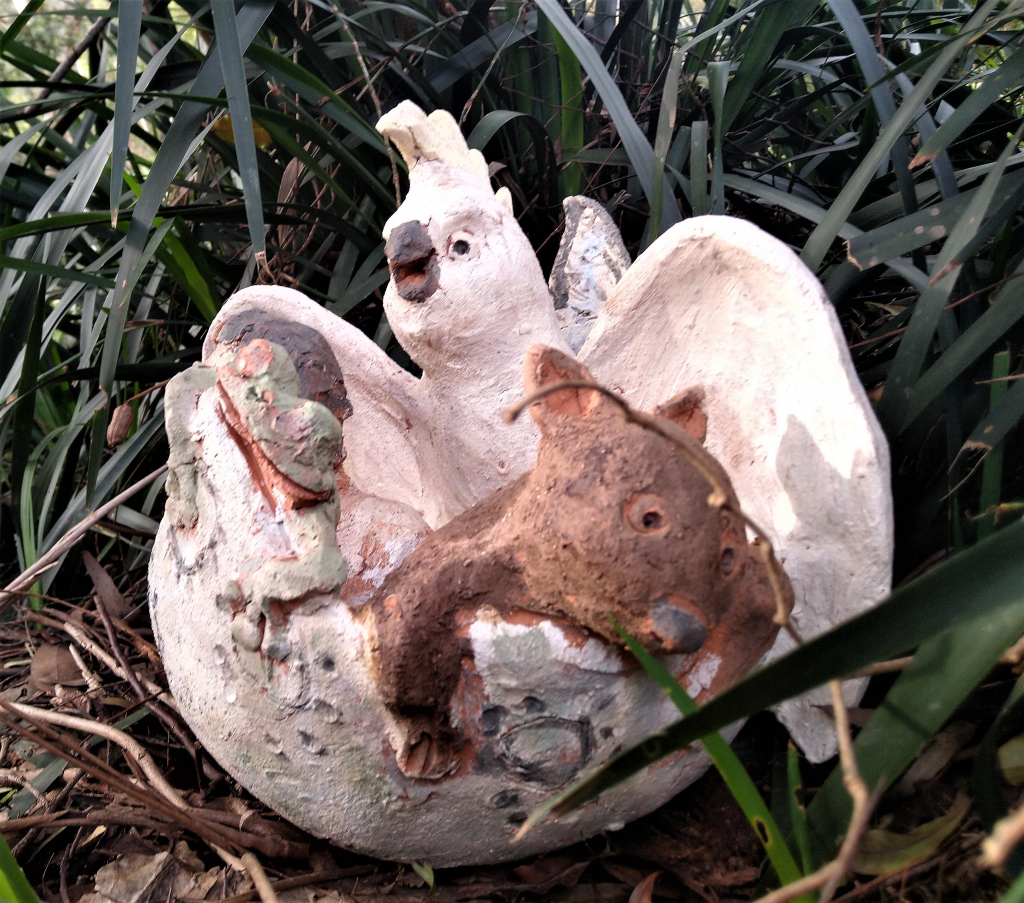 The Yarra River, including both near my home in Eltham and the Main Yarra Trail towards Bulleen Art & Garden has long been my happy place, somewhere to go when I need to feel better . This has been even more important during the past 18 months.
My work for this exhibition reflects the natural world found there as illustrated by our local fauna. Also our increased use of the area whether it is walking along the river bank, cycling along the bike trail, quiet contemplation under a tree, kayaking or playing with grandchildren near the Fairy Tree, walking dogs.
I have also had a focus on boats, which have been a recurring motif. They have been brought to mind by the constant refrain of "all in the same boat" (or not?), have a reference to our journeys, or more literally the river.
Sandra Bain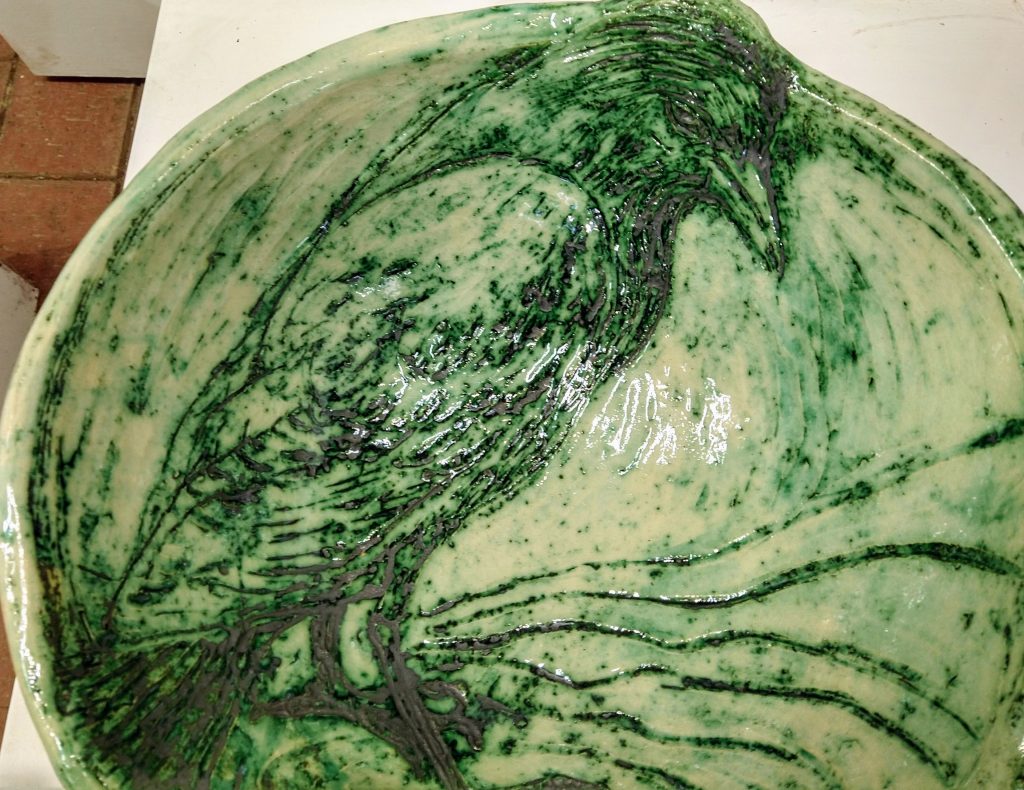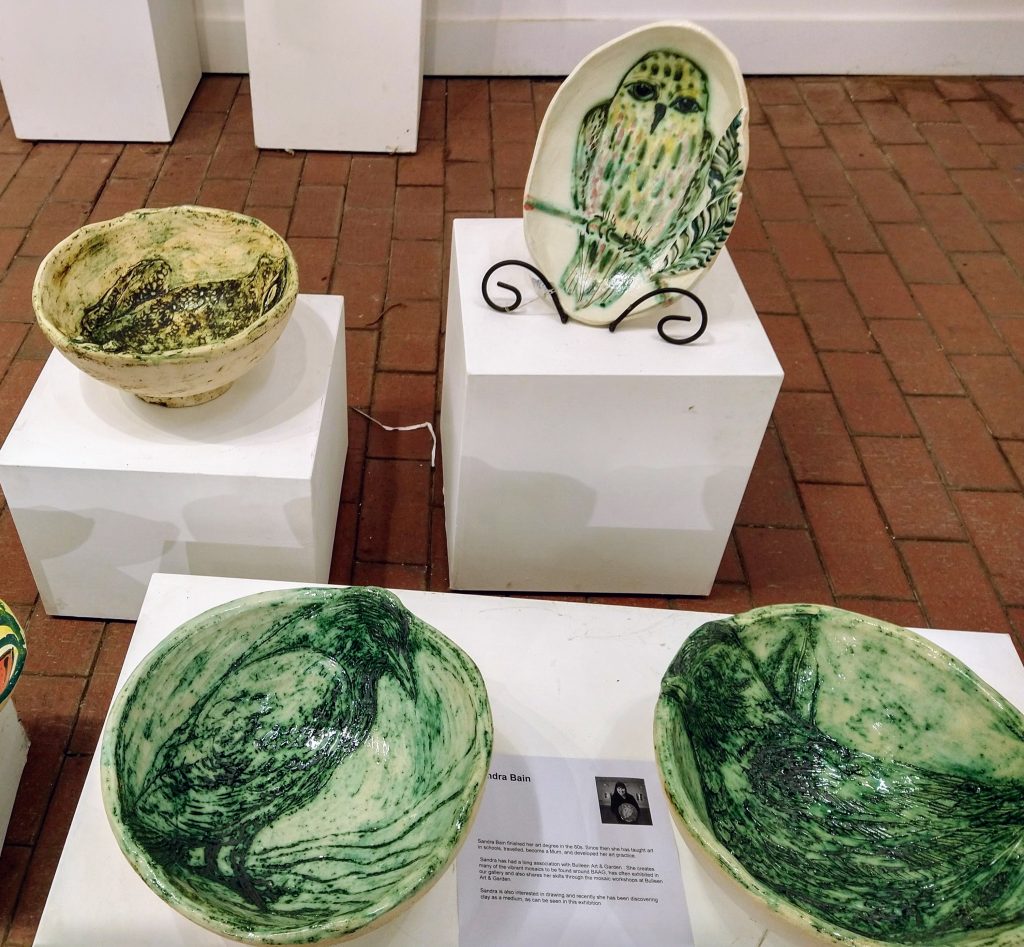 Sandra Bain finished her art degree in the 80s. Since then she has taught art in schools, travelled, become a Mum, and developed her art practice. Sandra is an art teacher who creates many of the vibrant mosaics to be found around Bulleen Art & Garden and also shares her skills through the mosaic workshops at Bulleen Art & Garden.
Sandra is also interested in drawing and recently she has been discovering clay as a medium, as will be seen in this exhibition
Find out more about Sandra at Sandra Bain » Bolin Bolin Gallery at Bulleen Art & Garden (baag.com.au)
Heather Wilson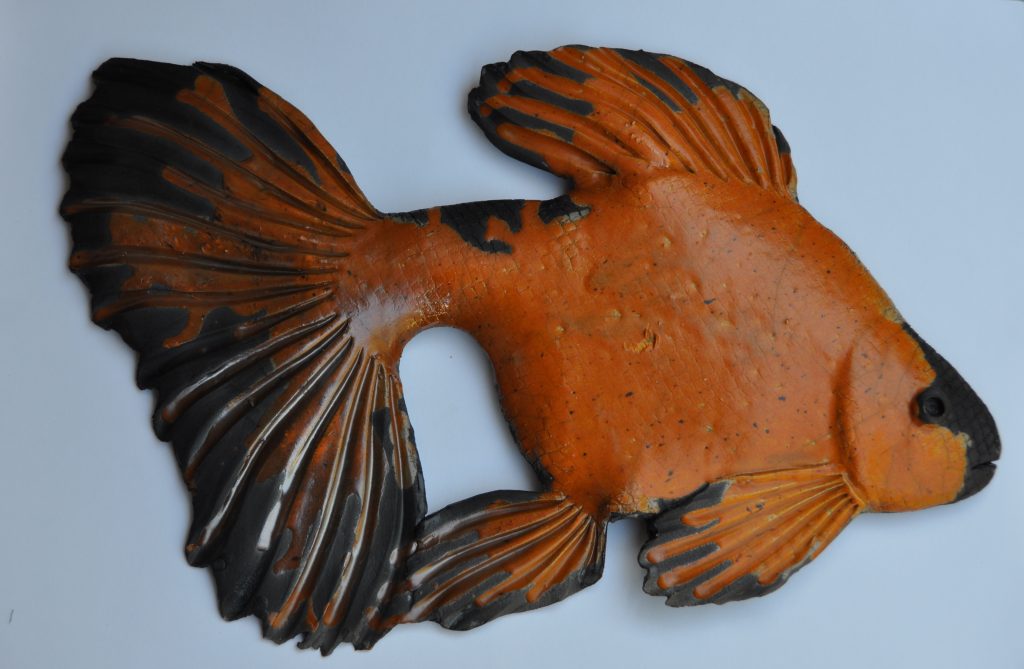 Heather is an talented and experienced sculptor working in clay. Animals have always fascinated her and have been part of her work for more than 30 years. Most of her images have a basis in nature. Heather has regularly exhibited at Bulleen Art & Garden. Find out more about Heather.
Leah Lux Tame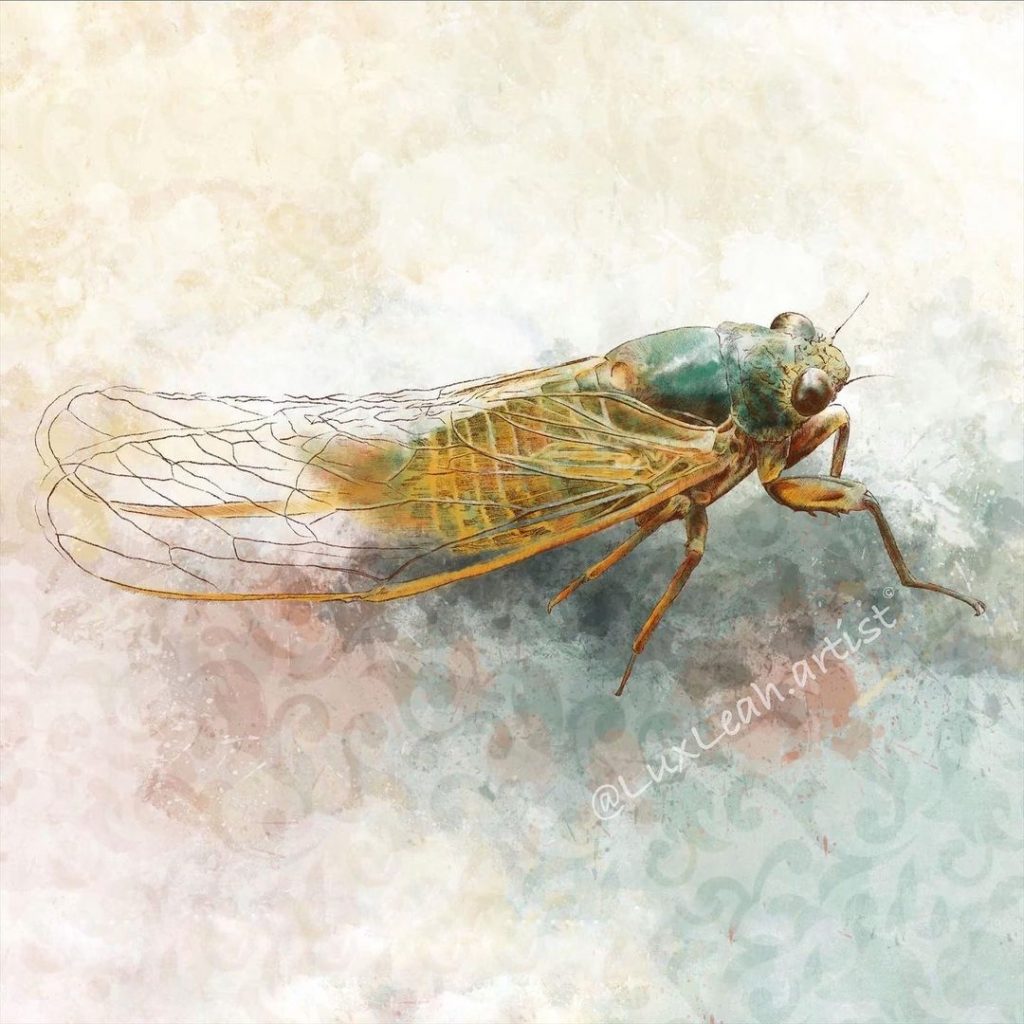 Leah Lux Tame has come to digital painting from a background of cartography, fine art, photography and botanical art. She has enjoyed the challenge of bringing the traditional techniques of drawing and watercolour painting into the digital realm using a stylus to paint / draw on an iPad.  During lockdown in 2020, Leah's focus was on her permaculture garden and her works often include insects and animals found there. Leah loves to include a decorative pattern as a background to express the joy in finding these small creatures
Miss Stephanie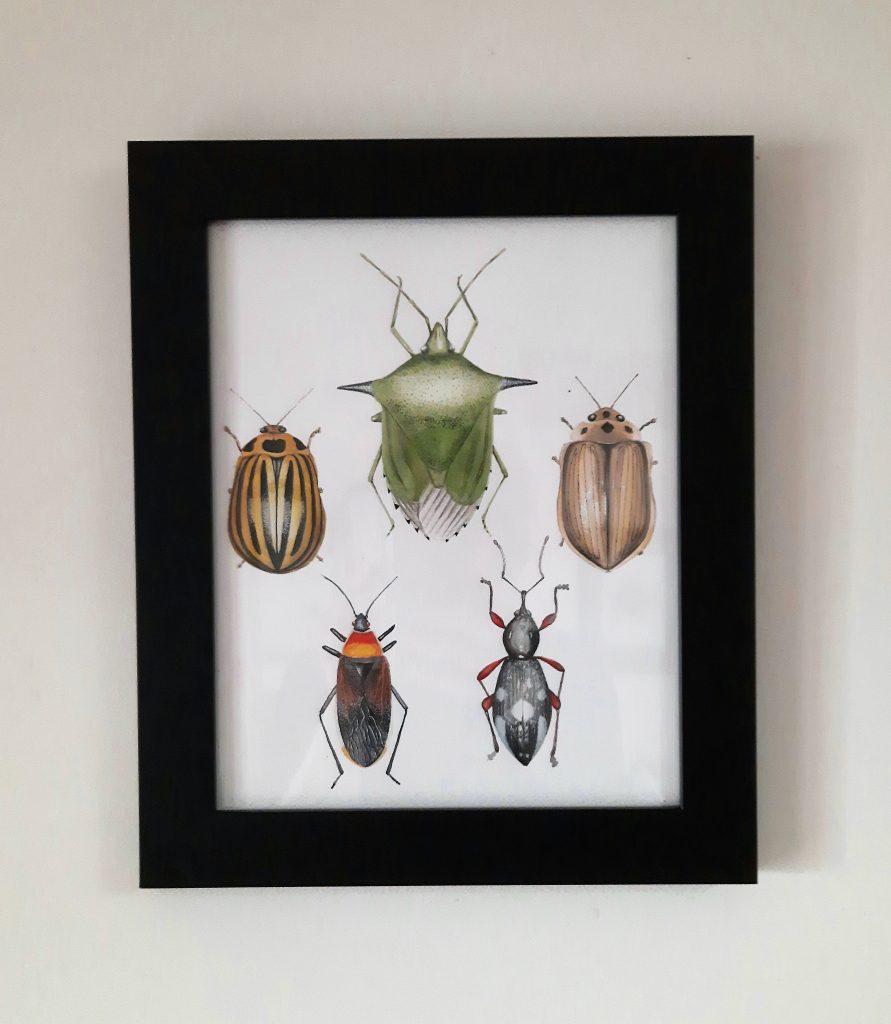 Miss Stephanie is a Melbourne-based artist who specialises in realistic insect paintings. She takes inspiration from the natural world and her studies to create beautifully detailed watercolour paintings.
After completing a Bachelor's degree in Biological science Miss Stephanie travelled the world with her sketch book for 2 years, discovering her distinctive style. When not painting Stephanie is usually working on her diploma in horticulture with a goal to work in habitat restoration. Fans of Miss Stephanie are impressed by her ability to use watercolour to create different effects that turn her insects from paintings to almost real.
Giuseppe Raneri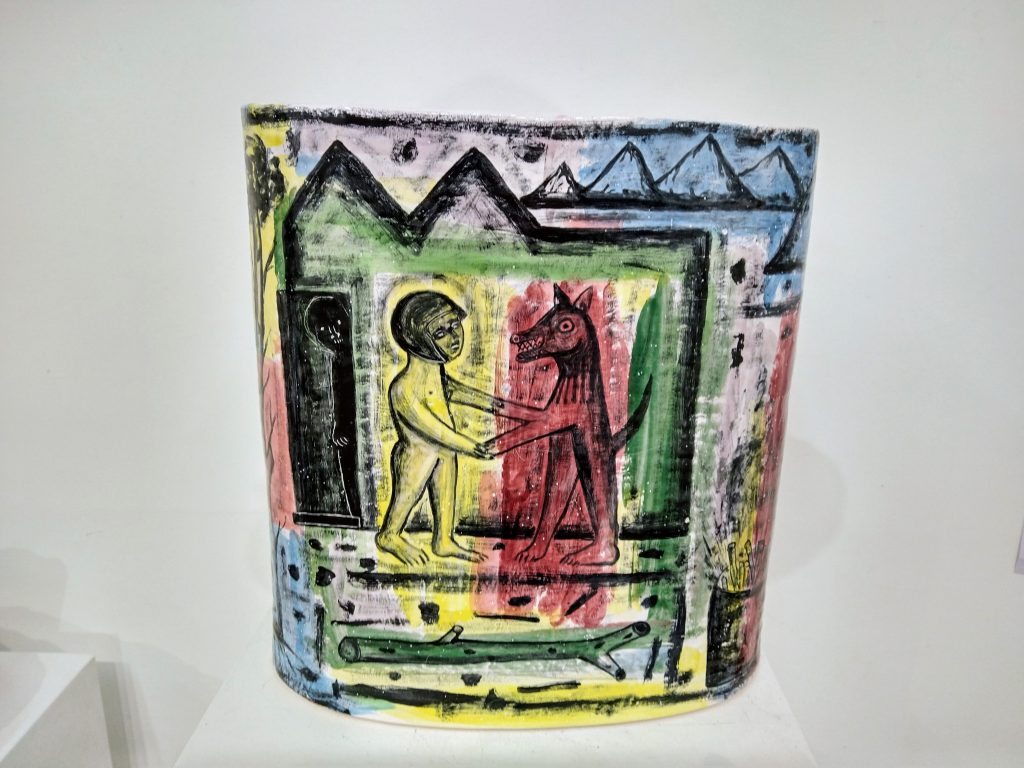 After an illustrious career as a ceramic artist where his best known artworks are the iconic tiled seats found on Brunswick street Fitzroy, "Joe" can be found looking after the art, craft and pots at Bulleen Art & Garden.
We are lucky to have some beautiful pots by Joe, painted in his landscape style.
More images of the exhibition