Giuseppe Raneri, or Joe, works at Bulleen Art & garden as his day job, sourcing many of the wonderful, distinctive, unique items you find on display there. But he is also a recognised original and gifted artist (see below). His most widely known artworks are the tiled street seats found in trendy Brunswick street. unfortunately on of these was vandalised. but, the silver lining is that Joe has been commissioned to replace that seat and make another one.
These images were taken in Joe's studio after 2 years hard work on the seats and just before they were collected to be installed.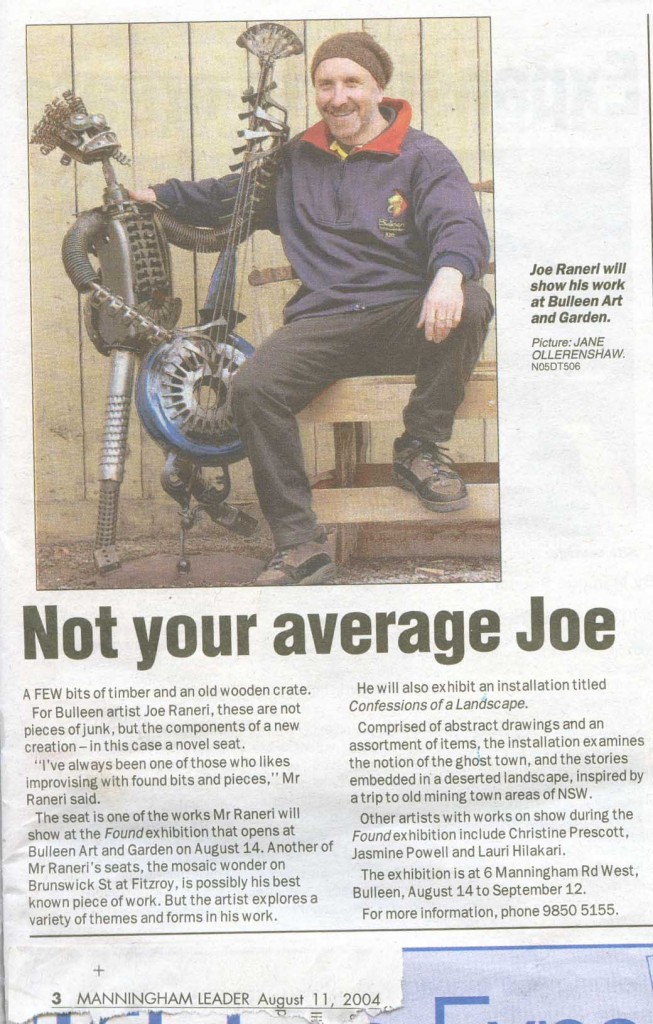 "My main aim is to develop a sense of understanding in the mystery of the human condition, both in the reality of life and the spirituality of death. My work uses figurative imagery, both painterly and sculptural in the ceramic medium."
Giuseppe Raneri completed his Bachelor of Arts in Ceramic Design in 1982. Since then he has – exhibited widely, including during a residency at the Meat Market Craft Centre; been accepted for the Colin and Cecily Rigg Craft Award, National Gallery of Victoria 1994; Sidney Myer Fund International Ceramic Award, 1998, 2004; been represented by various commercial galleries; won ceramic awards; traveled extensively overseas; established a ceramic studio and gallery in Fitzroy, 1988 – 1997; designed ceramic tableware for major Australian department stores; lectured at the Victorian College of the Arts 2000 –2001.
"Joe" now works at Bulleen Art & Garden, buying pots, and also most of the art and handcrafts, which give our shop and nursery it's character and soul.