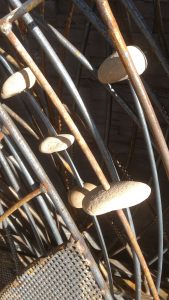 There is a new sculpture Garden being created outside the Garden Gallery (the old gallery), and also bordered by the sculpted front fence. This will be an outdoor space to show garden sculpture to advantage.
Some of the changes include clearing the area, adding some new levels, some planting, a new fence with sleeper posts and sculpted panels by sculptor Nicola Hoyle. The next step is a sign made by Nicola. The  following is the story of the development of this garden so far.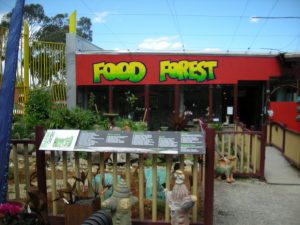 This area has been a feature garden for many years.
In about 1995 Akira Takizawa and Phil Stray created a serene, beautiful oriental garden overlooked by a magnificent maple. The bones of this garden are still a feature of this garden – the well considered rock work, which works so well, the stream and the pond.
In 2007 it was decided to use this space to plant a Food Forest with Bulleen Art & Garden's increasing emphasis on encouraging its community to grow more of their own food.
And now, in 2017, with the development of the Edible Alley fruit tree walk along the driveway, we have decided to renovate the garden again for our new Sculpture Garden.
Landscaping
Summit have done the landscaping and fence posts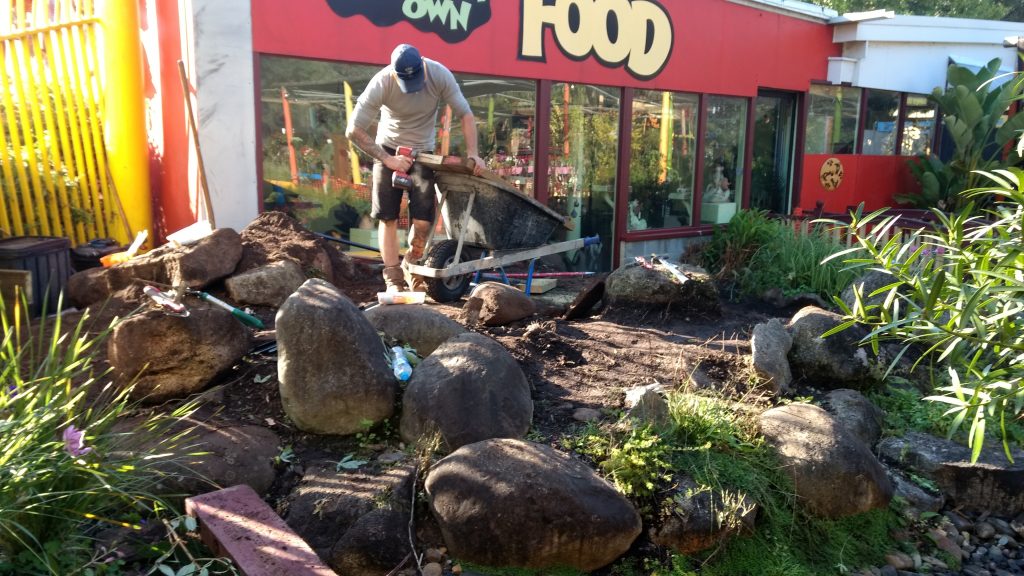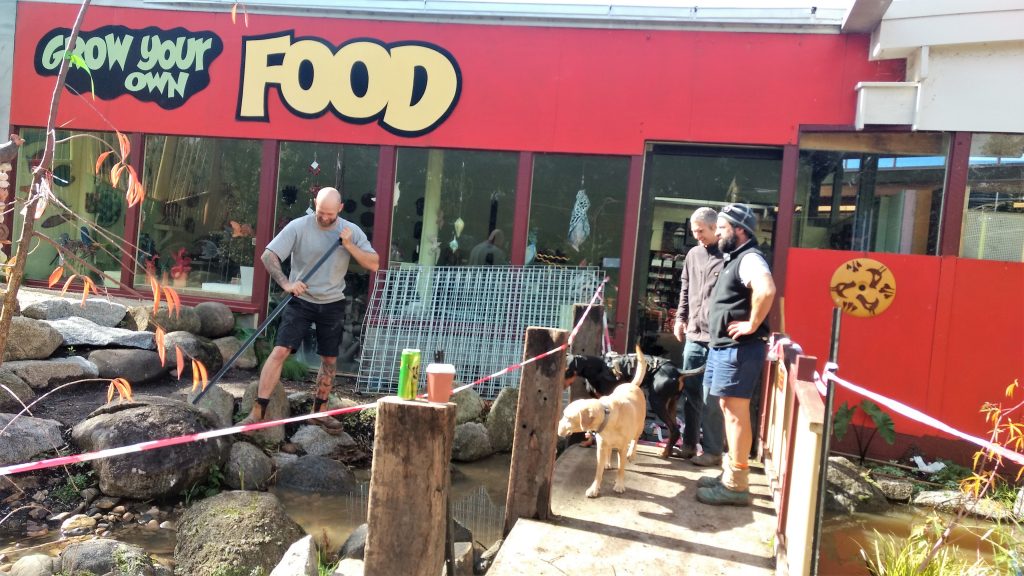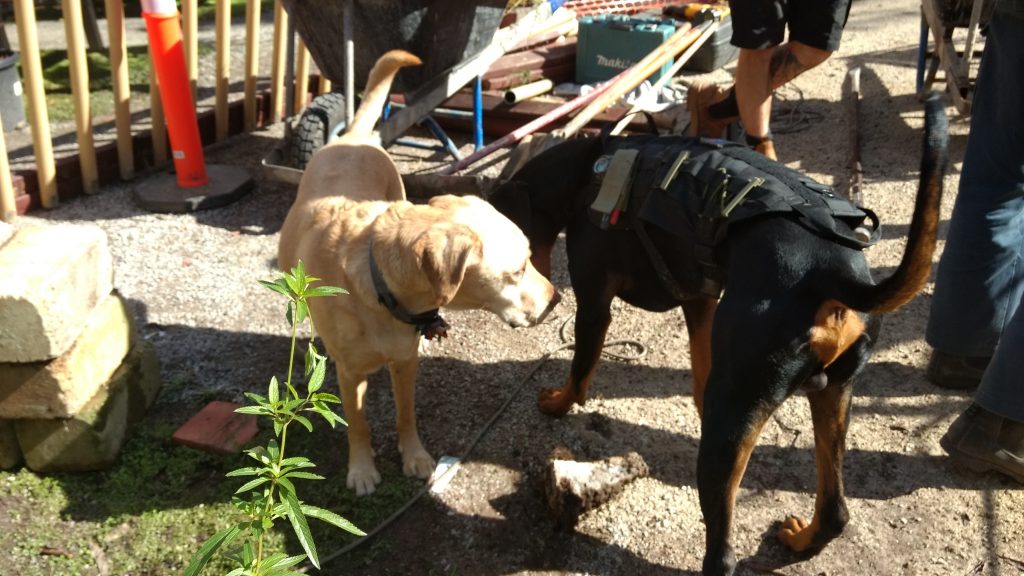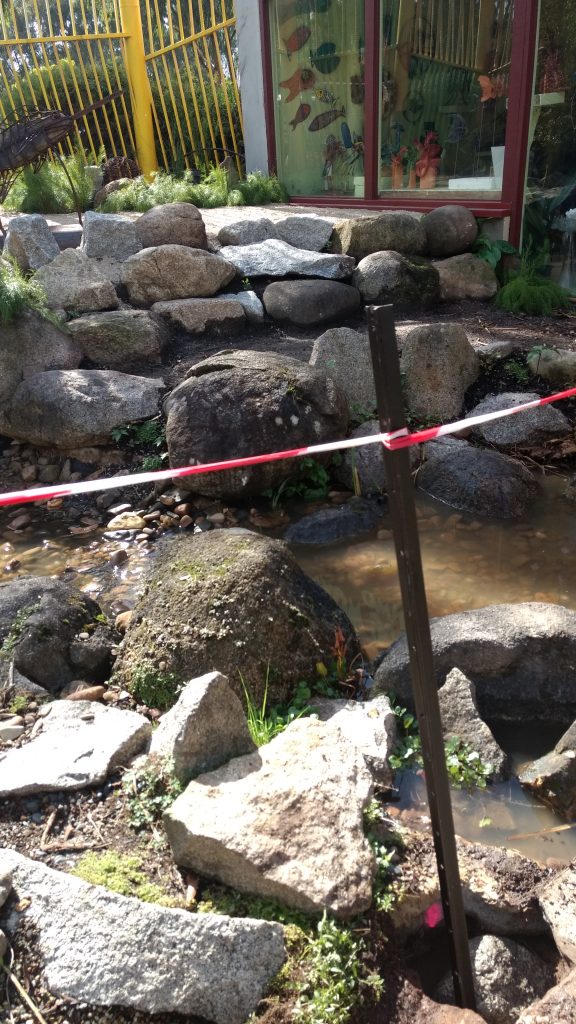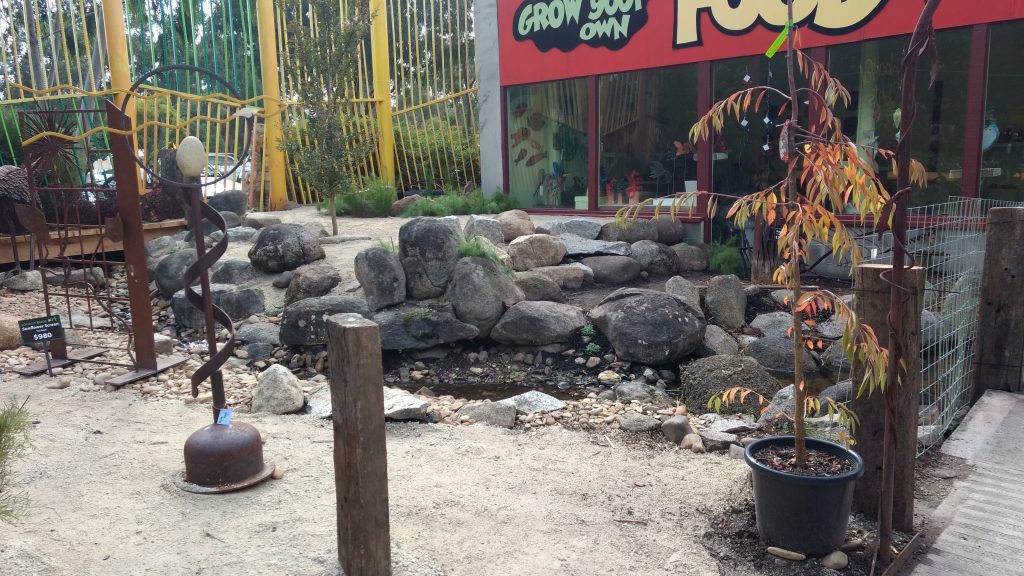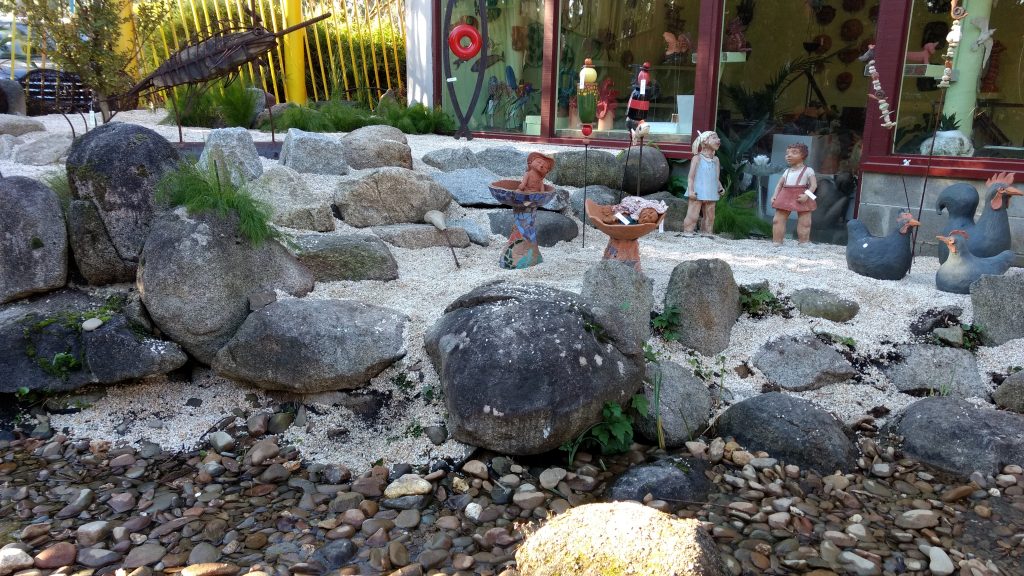 Fence
Nicola Hoyle's sculpted fence panels were delivered from her Eltham studio, ready to be installed. The steel will be allowed to rust and then protected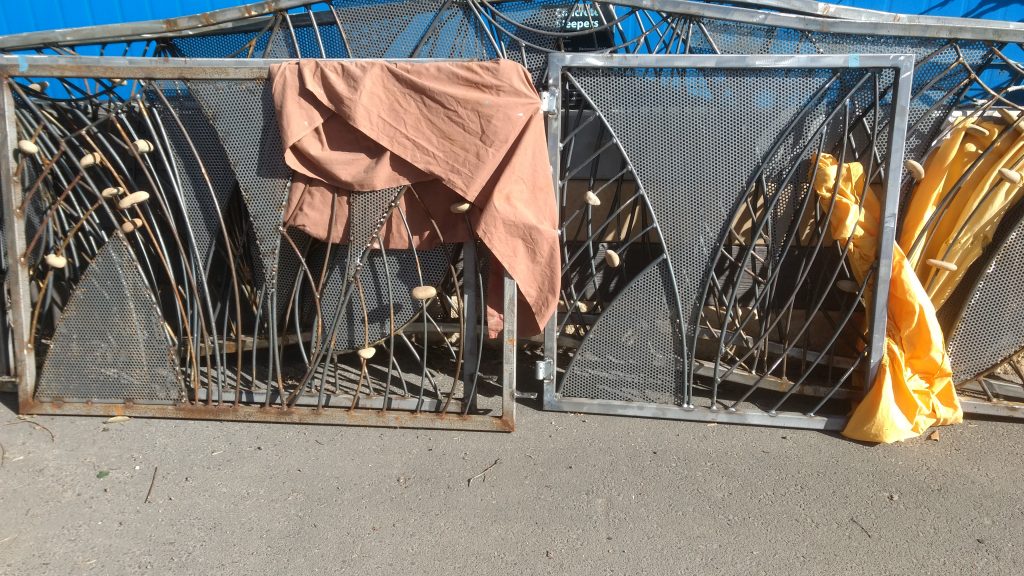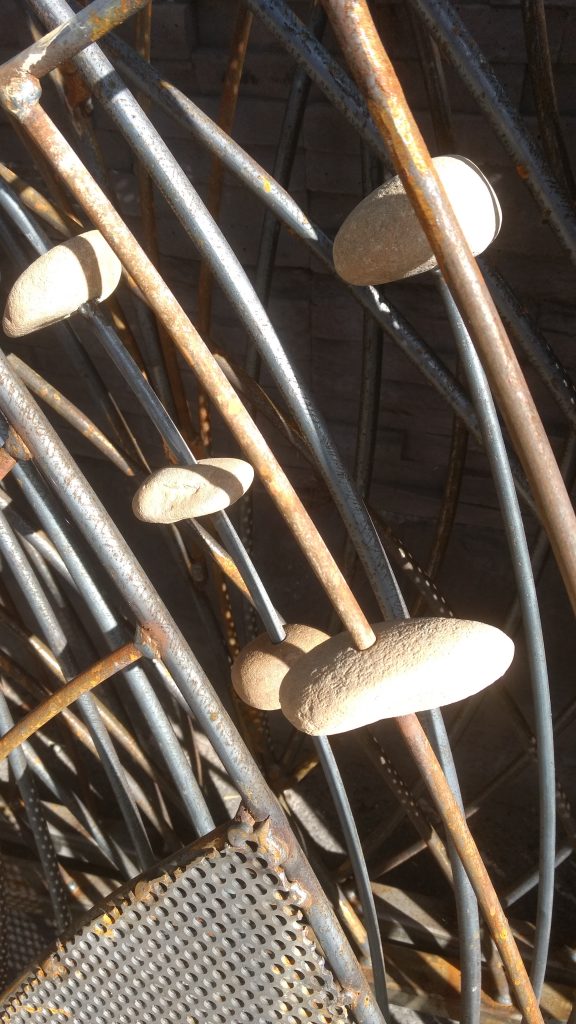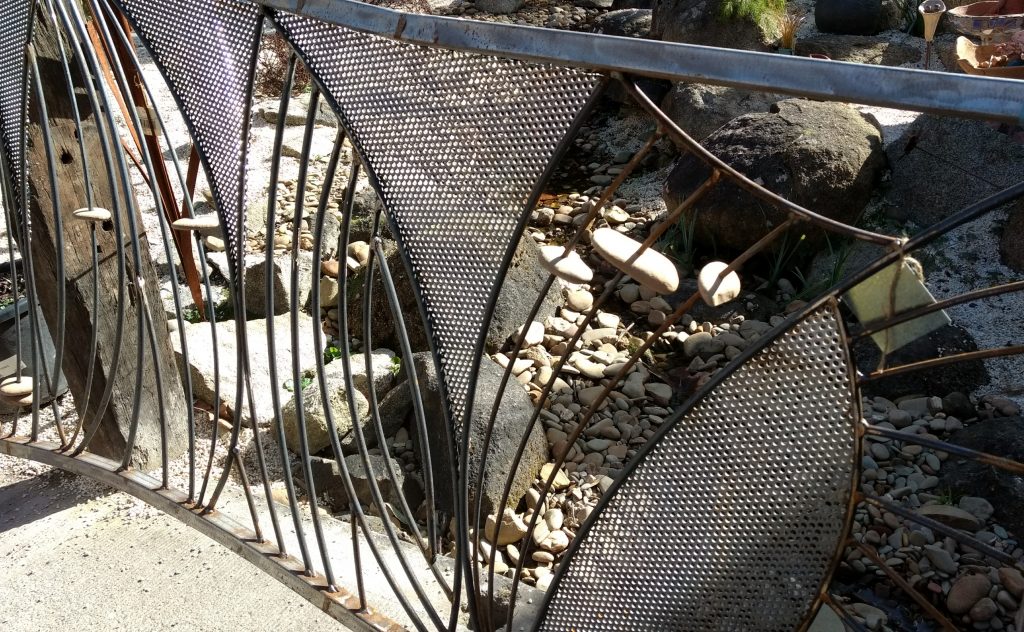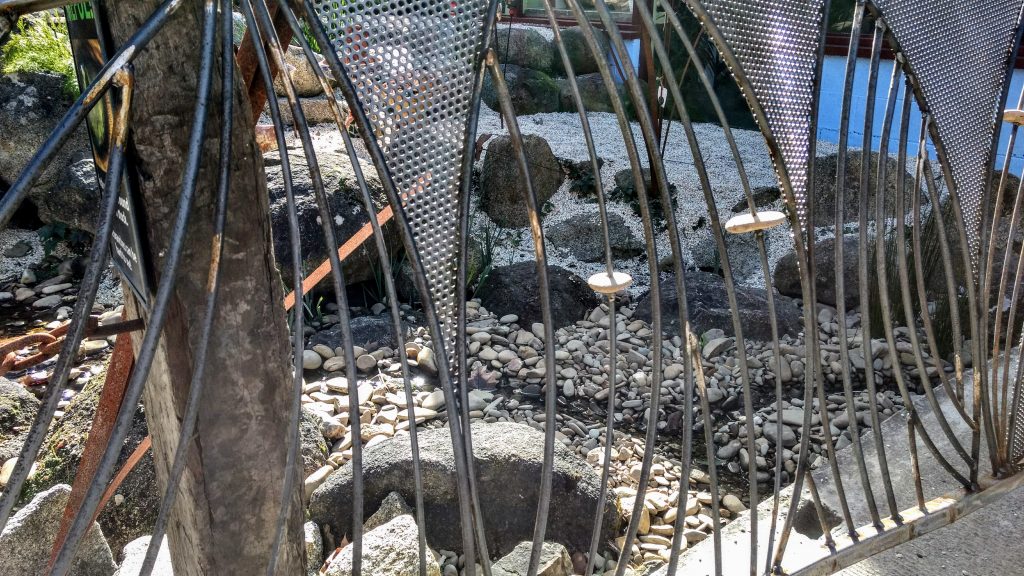 Save