Steel and Glass Sculpture by Tim Read and Rob Hayley
2nd  February to 4th March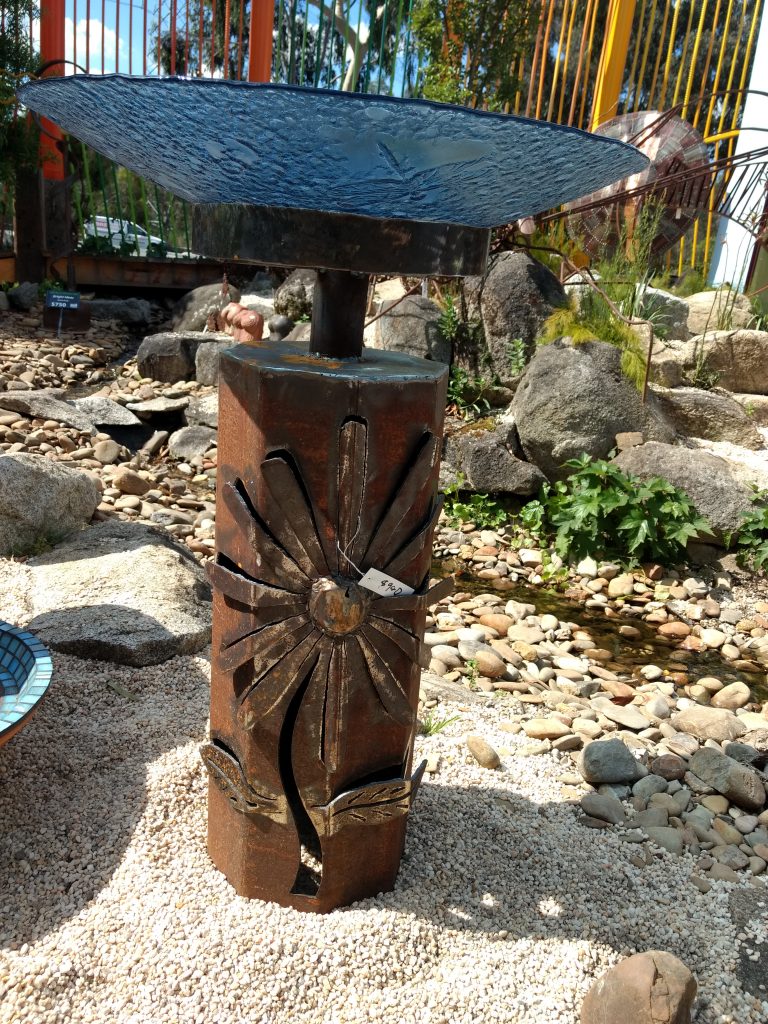 Tim Read is a sculptor from the Bend Of Islands whose passion is working with steel. He also likes to collaborate with artists in other media.For this exhibition he will be collaborating with friend and colleague, glass artist Rob Hayley. There will be artwork made from steel, glass art, as well as artworks featuring both steel and glass.
Tim's previous exhibitions in the Bolin bolin Gallery were, "Steel, Stone, Wood and Heat" in collaboration with ceramic artist Jack Latti in 2015 Find out more and 'Synergies in Steel" in collaboration with painter Linda MacAuley in February 2016. Find out more
Find out more about Tim Read   http://gallery.baag.com.au/?p=1995
Rob Hayley is fascinated by glass, In the early 1970's it was the use of leadlight glass in architecture that attracted him. Then in 1995 he resigned as a school teacher to pursue my love of all things glass as a full time occupation. "So far it's been an interesting journey, but my leadlight & restoration work has lead me to the amazing world of warm glass". Warm Glass refers to glass fired, made, altered, in a glass kiln,This has inspired me because of the almost limitless possibilities of working in three dimensional glass.