Attractions & events at Bulleen Art & Garden often get recognised in the media.
We've collected just a few of these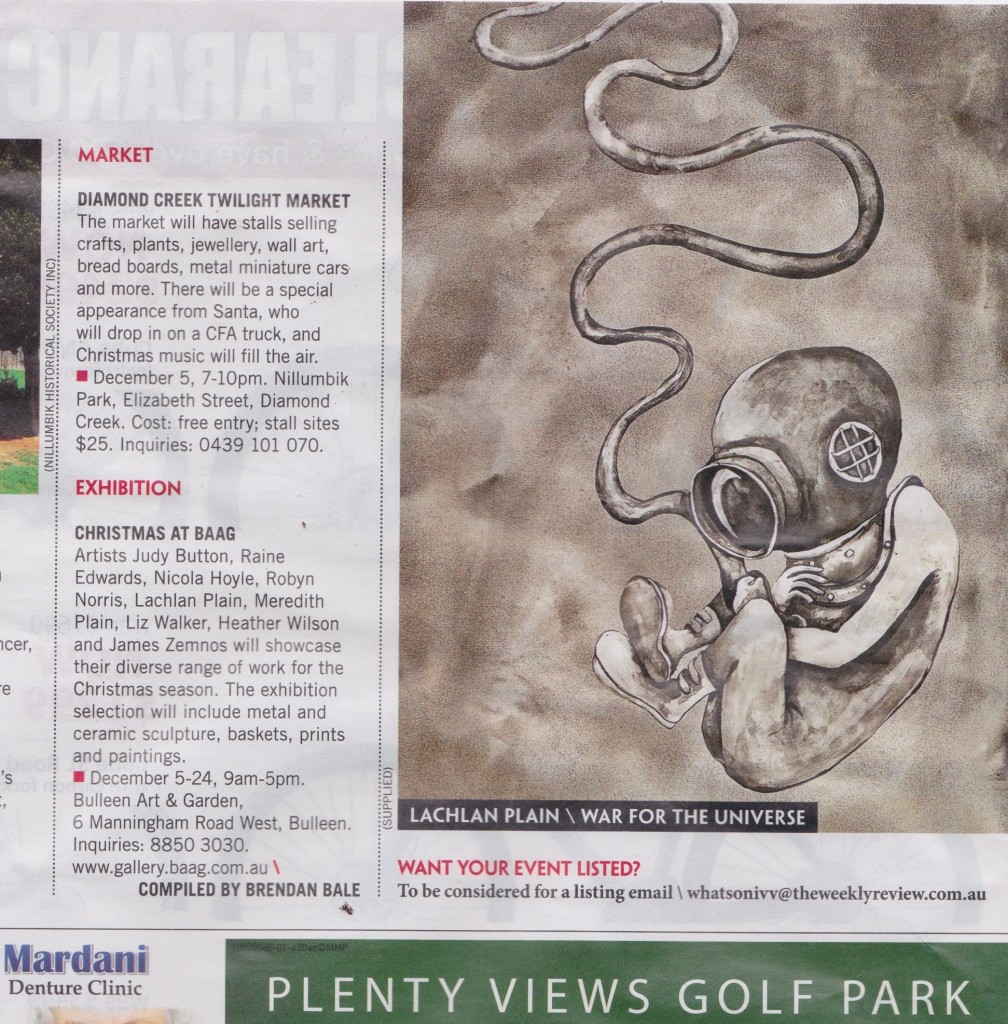 Manningham Leader 21/7/14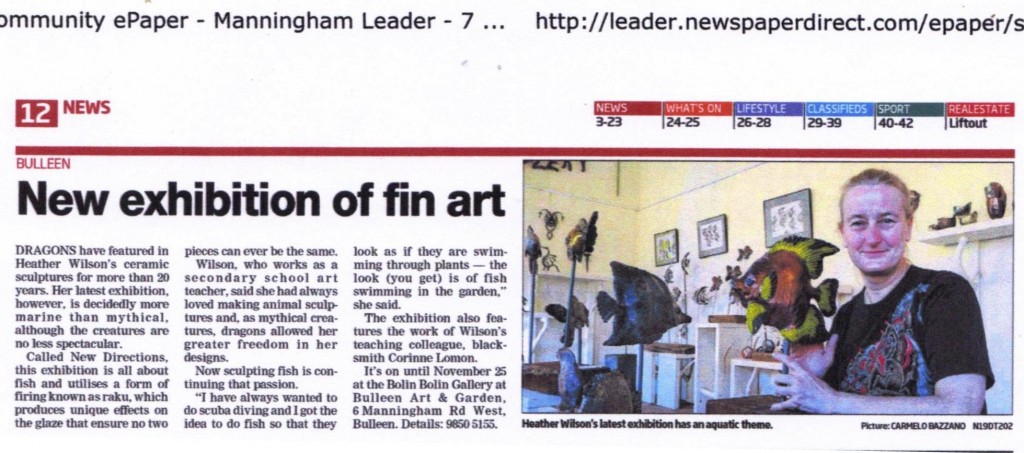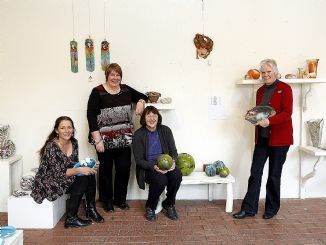 "Kiln fairy in action in Bulleen"
16 Aug 12 @ 02:24pm by Natalie Filmer
Juliet Widdows, Laura Windmill, Judi McCrum and Sharon Twining will be exhibiting their work at the Clay Connections exhibition at Bolin Bolin Gallery at Bulleen Art & Garden until September 16.
LAURA Windmill believes in fairies and says the big red glazed ball she created in her pottery studio is proof of their existence.
"The kiln fairy was smiling on me," Windmill said.
She explained her work was often experimental using combustible materials such as seaweed and coffee grains.
"I'll have an idea of what effect I will get, but not how it will come out," she said.
"It can be very unpredictable.
You get to a stage where if it doesn't work you say, "Well, I'll just move on and try something else. That was just a bad day when the fairy didn't visit"."
Windmill is among eight Valley Potters artists exhibiting at Bolin Bolin Gallery at Bulleen Art & Garden.
Clay Connections works, which are also for sale, range from functional pieces to creative, more abstract art.
Preston Leader, Melbourne
07 Aug 2012
General News, page 18
SANDRA HAS DESIGNS ON GLASS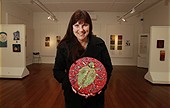 Sandra Bain's works are featured in amosaic exhibition at Bundoora Homestead.
THORNBURY'S Sandra Bain is an expert at turning pieces of glass and ceramics into works of art.
The skilled mosaic artist, a teacher at Bundoora Secondary College, has contributed work to an exhibition being held by the Mosaics Association of Australia and New Zealand at Bundoora Homestead this month.
It features the work of mosaic artists who use smalti, thick glass tiles traditionally favoured by Italian artists. Although she has been creating mosaic pieces for 11 years, Bain said it was the first time she'd worked with smalti, after a friend gave her some glass chips. ''It's much more difficult than
working with ceramic or sheet glass, but satisfying because the light reflects off it beautifully,'' she said. Bain's work is sold at Bulleen Art and Garden. The exhibition is at the homestead, 7-27 Snake Gully Drive, Bundoora until August 29. Details: bundoorahomestead.com
Some artists apply different glazes while others use the hand-styled raku method.
It is the first time Valley Potters, which was formed in 1978, has exhibited at Bolin Bolin Gallery.
"We are a pretty diverse group," Windmill said.
"One of our members is 83 and still firing."
Clay Connections is at Bolin Bolin Gallery, Bulleen Art & Garden, until September 16.
Details: valleypotters.org.au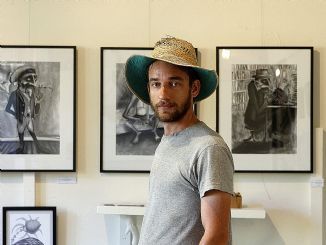 Bulleen art in ecological environment
Local News
5 Mar 12 @ 05:00am by Anna Prytz
Artist Lachlan Plain has made Bolin Bolin Gallery an eco-friendly hub. Picture: PAUL LOUGHNAN
RECLAIMED materials are claiming the top spot at Bolin Bolin Gallery.
New exhibition, the Sanctum Theatre's Conservatory of Singular Specimens, has taken over the Bulleen gallery and gardens with sculptures and murals sending an eco-friendly message. Co-ordinating artist Lachlan Plain said the exhibition, on until March 25, had a strong base in naturalism. "Reclaimed timber, cloth and metals have been used to celebrate the environment and things like animals and the trees," he said. "The gallery and garden is an ark upon which we rescue some of our most singular specimens."