Featuring:
Work from Lockdown – Ceramic sculpture by Meredith Plain
Colourful, quirky ceramic sculpture and paintings by Ann Maree Gentile
Figurative Sculpture and cyanotypes by Susan Davies
Also, mosaic urns by Mary McMahon and printed plates by Sandi Nikolaides and Annette Nobes.
Meredith Plain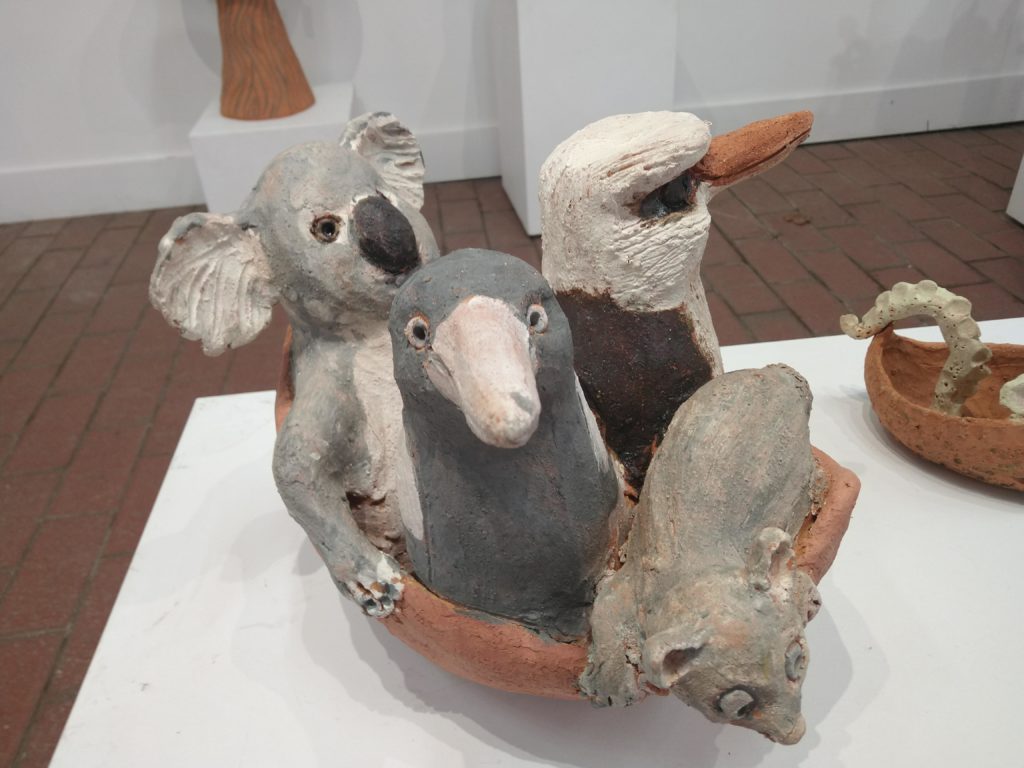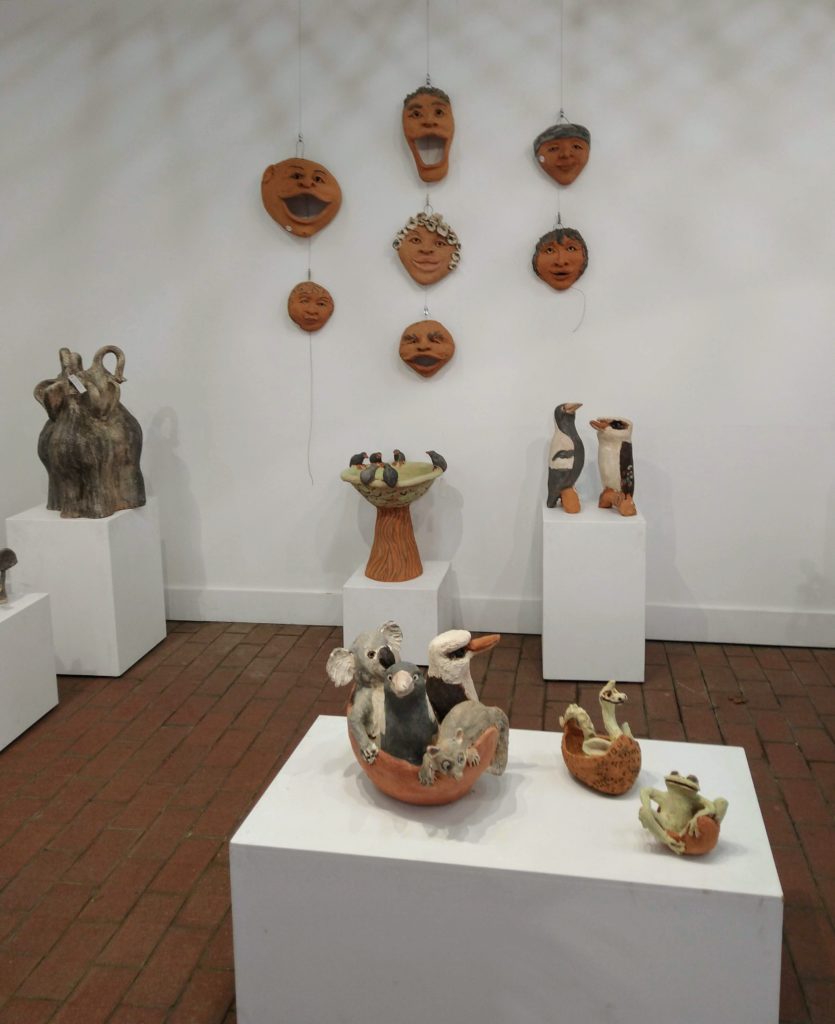 Ann Maree Gentile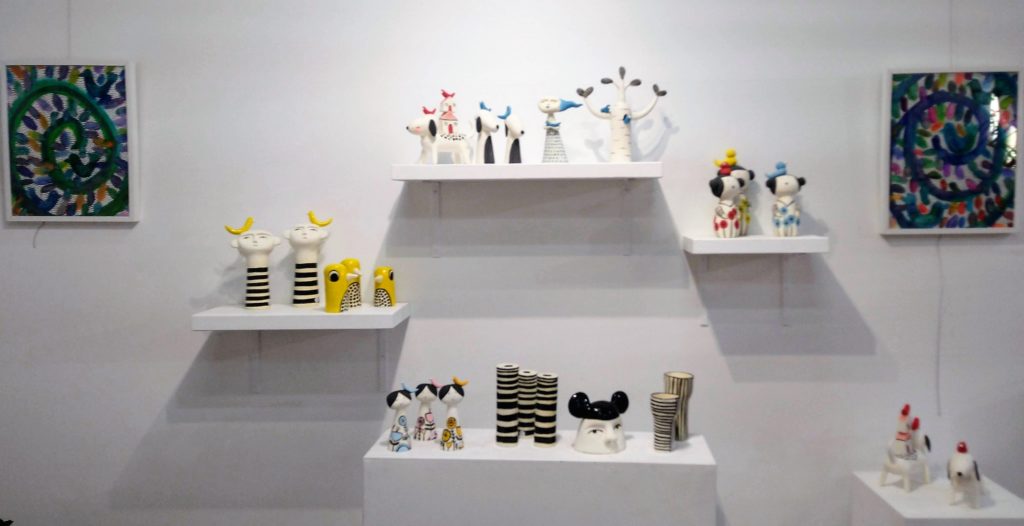 Susan Davies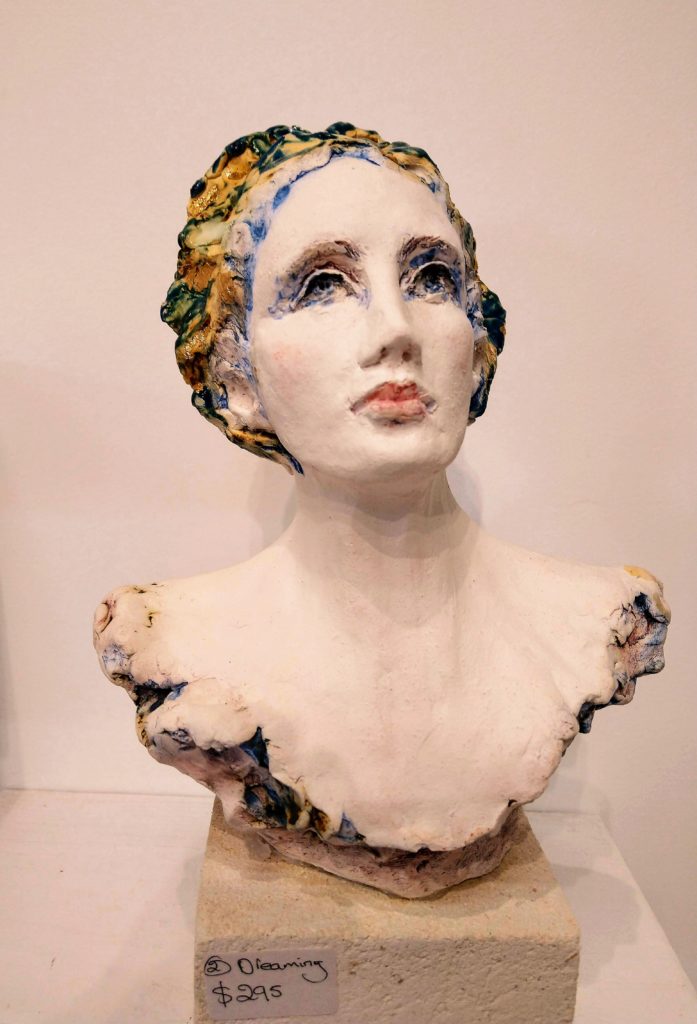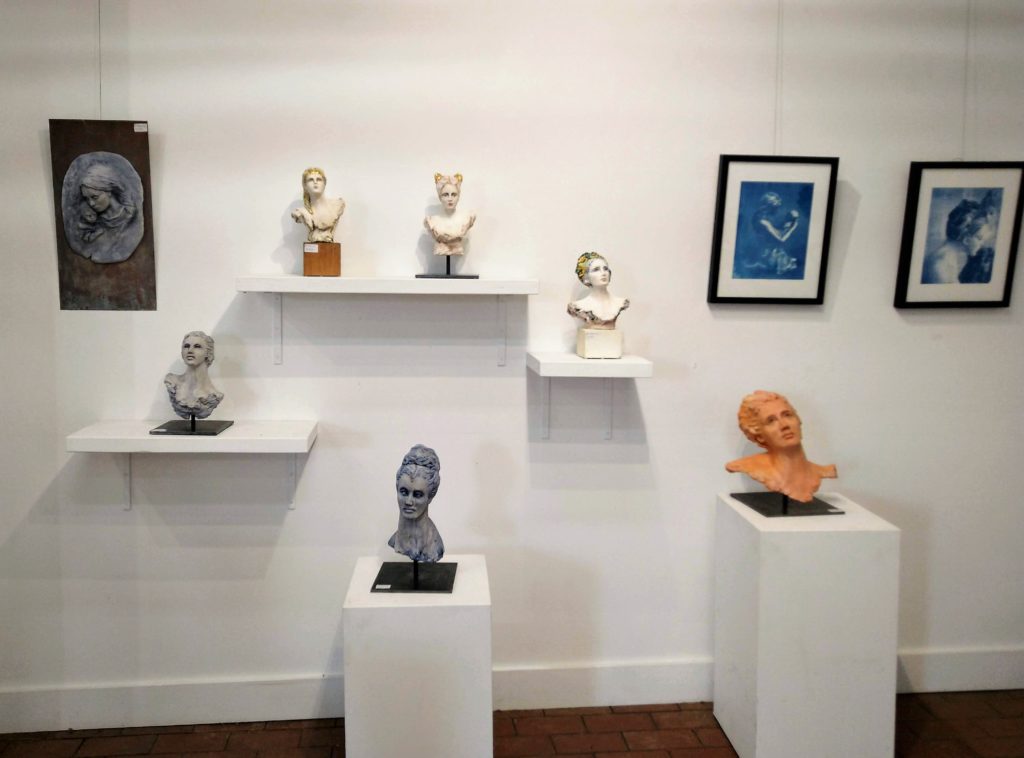 Mosaic urns by Mary McMahon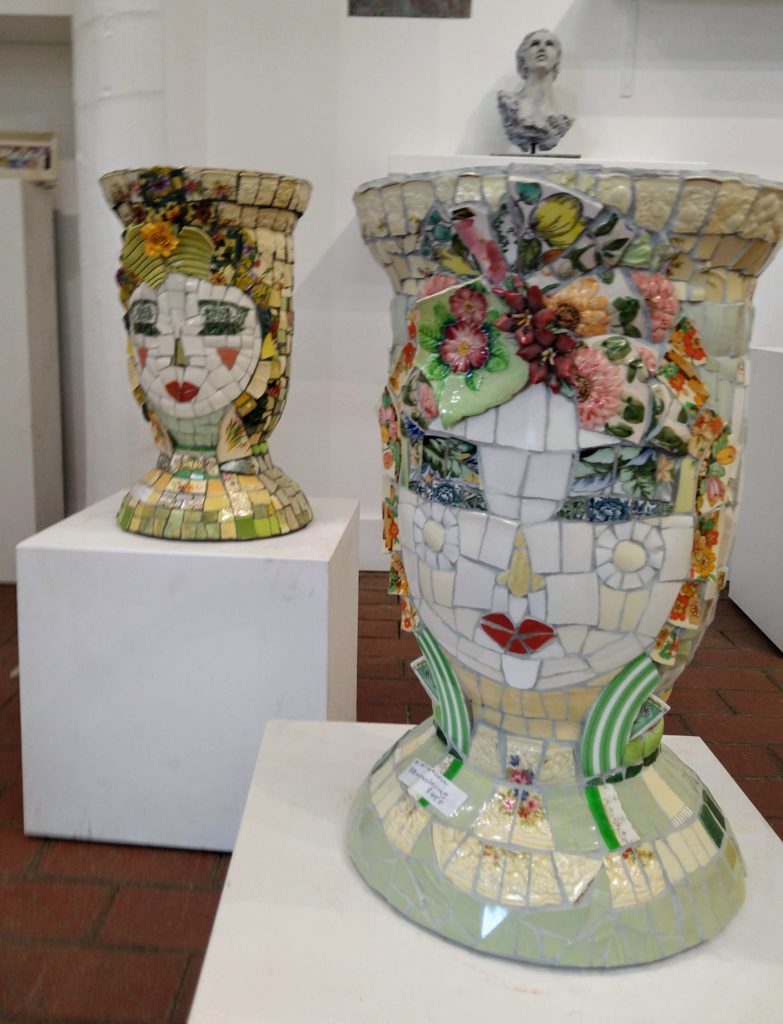 Plates by Sandi Nikolaides and Annette Nobes.
These designer plates are the result of a new collaboration between oil painter, Sandra Nicolaides (Hurstbridge) and ceramicist Annette Nobes of Grub Pottery (Kangaroo Ground)  . Sandra's unusual portrayal of people has been applied to  discreet hand-built nature of Annette's hand-built porcelain work using decals. No two pieces are exactly the same.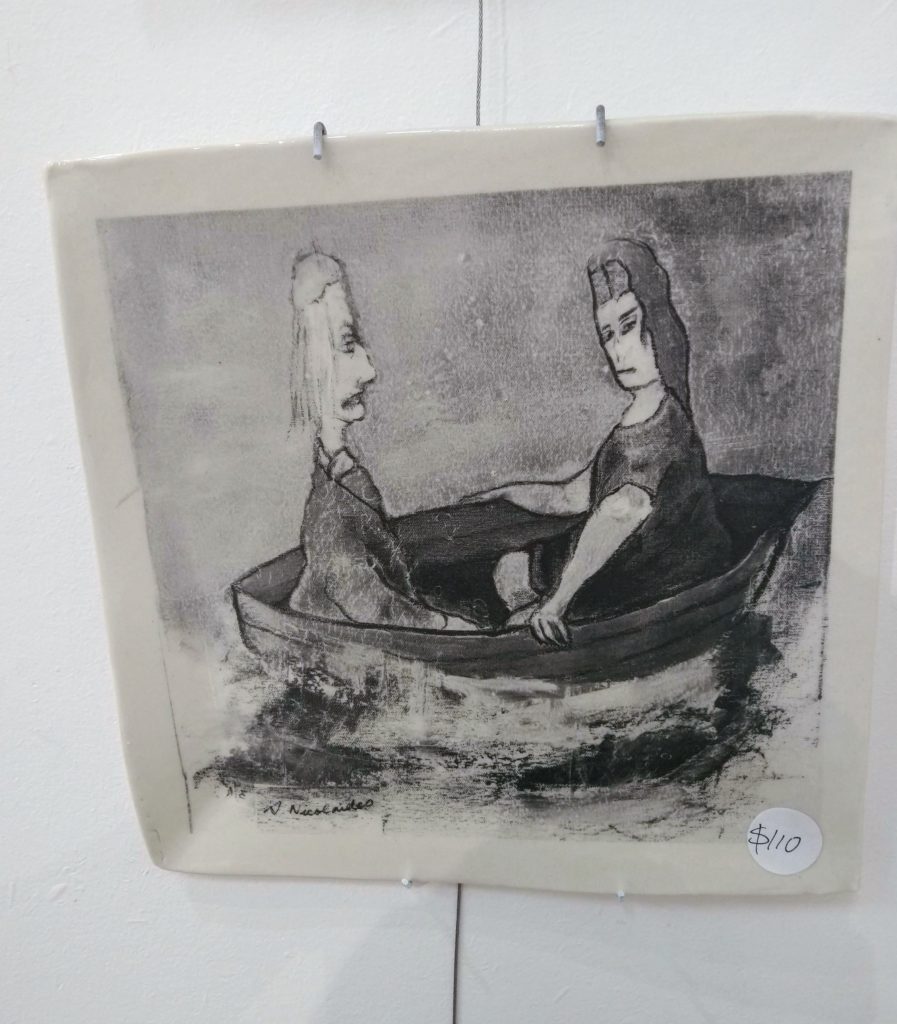 More Images of the exhibition