Sculptor and Designer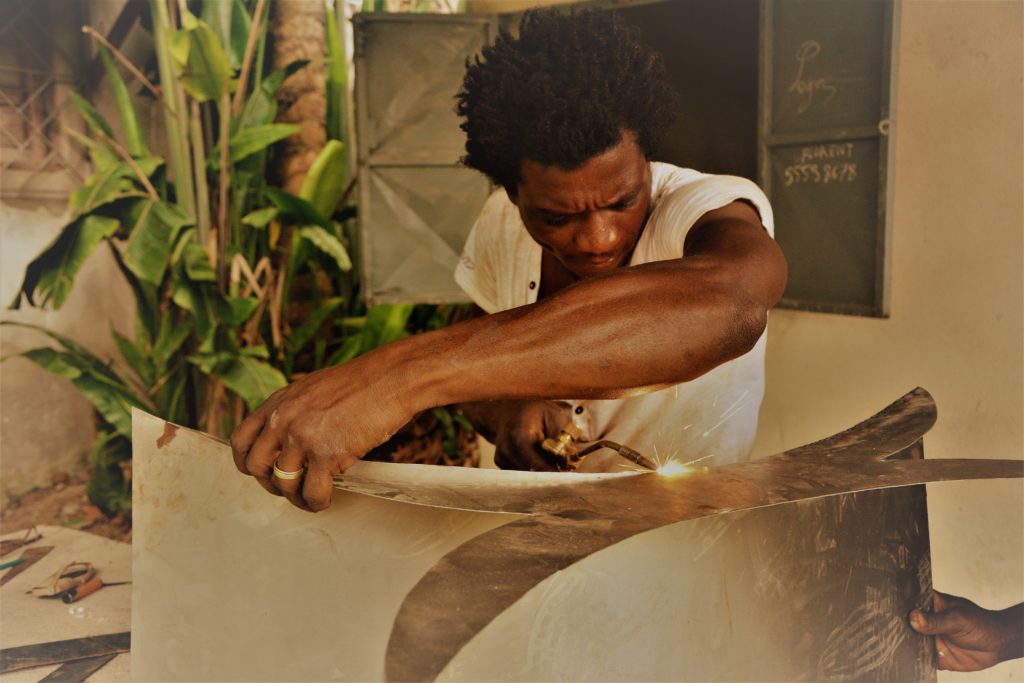 Issa Ouattara is an African/Australian sculptor who has been displaying his large sculptures at Bulleen Art & Garden since early 2018. He had an exhibition in the Bolin Bolin Gallery in March/April 2019 See informatuion about this exhibition at http://gallery.baag.com.au/?p=4052
About the artist
At 41, Issa's incredible smile and generosity of spirit belie his difficult start to his life. As a child of a broken family, Issa had no education and became homeless as an adolescent. He was able to find a job as an apprentice to repair refrigerators and slept under his work bench. When he was 15 his life was changed forever when he met Artist and Sculptor Michelle. Michelle had grown up in France but had fallen in love with Cote d'Ivoire and had lived there for over 40 years with her Ivorian husband. She became Issa's mentor and shared with him her passion and skills for sculpture and creative arts. Issa quickly became more than an assistant and developed his own unique style working with his favorite metal media.
Sadly, Michelle passed away suddenly when Issa was just 21. This left Issa distraught because she had become a source of constant artistic and spiritual inspiration and encouragement. After Michelle died, her family and friends encouraged Issa not to give up but to be inspired by Michelle and pursue his artistic endeavors with the use of her workshop. With their support, Issa's first solo exhibition was held and was a success. Since then, he exhibited regularly in Cote d'Ivoire and established a successful small business. He believes that Michelle's spirit lives on in his creations.
In 2006 he met an Australian doctor working in Cote d'Ivoire to combat the HIV/AIDS epidemic and life took another twist; with his partnership taking him first to Cape Town, South Africa to follow Monica and support her in her work, then to create their global home in a historic goldfields church and establish a studio and sculpture garden near Daylesford in Victoria, Australia. Beautiful daughters Angela and Sophie have now joined their journey.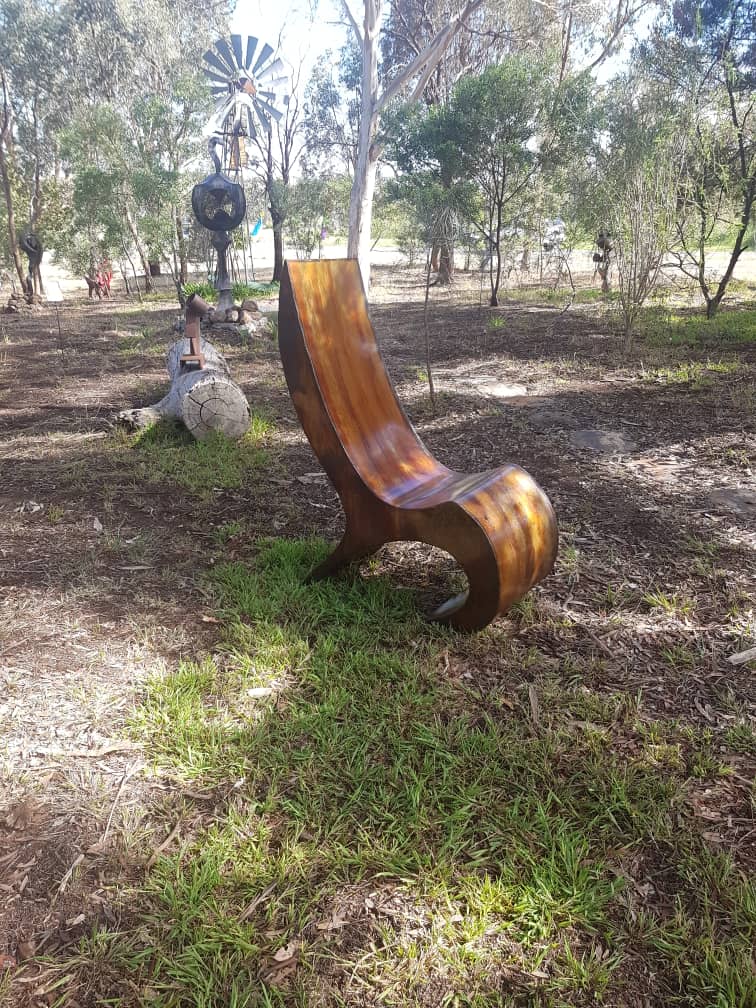 Issa has won a number of prizes for his sculptures and now moves between his studios in Uganda (where Monica now works and the family is based), Cote d'Ivoire and Australia. Wherever Issa travels he participates in group and solo exhibitions and also seeks to create new artistic collaborations and foster young talent. In Australia he helped found the Spa Country Sculptors group, while in Uganda he helped initiate the 1st Free(AK) Show joining forces with curator Robinah Nansubuga and four other artists. Both groups work to showcase sculptures and other artforms in natural, non-gallery settings and make art accessible to the community and push boundaries in artistic expression and presentation.            

Issa Ouattara Sculpture
Unique contemporary sculptures and sculpt-art
In his contemporary sculptural expression Issa draws on his West African and artistic heritage and his life experience to create large figurative sculptures and functional sculpt-artworks which evokes strong and positive feelings. The integration of the old/ancient and new/now is subconscious but clearly present. The masculine media of mild steel is transformed to the feminine by Issa flowing forms including soft dynamic curves. While each piece is deeply personal embodying a part of Issa's essence, Issa hopes that his art can speak to its audience without accompanying narrative………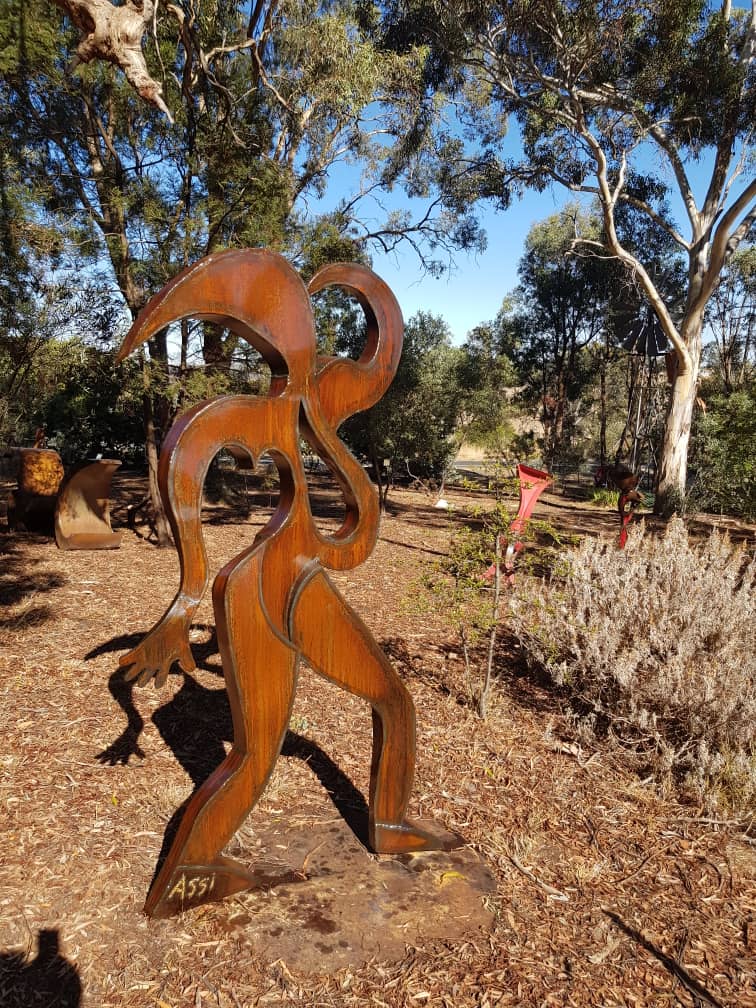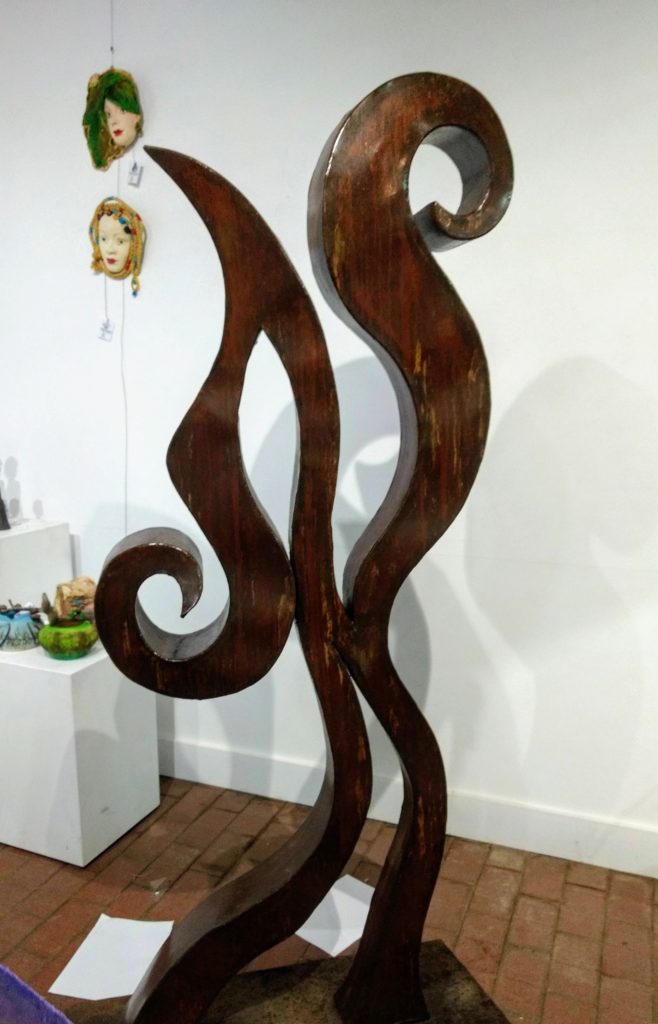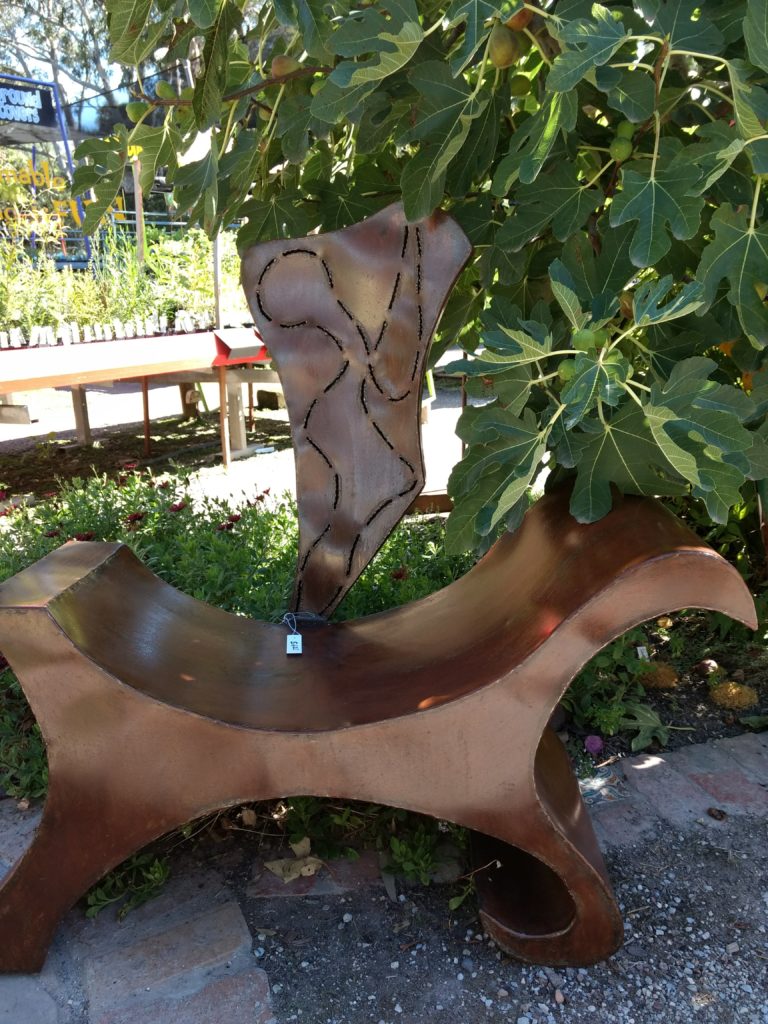 Exhibitions
Cote d'Ivoire
Espace Kazajoma
Gallerie Arts Pluriel
Gallerie du Lac Bleu
Gallerie du 4-A
A la Rose d'Ivoire
Centre Culturel Francais d'Abidjan
American Embassy, 2007
Annual Exhibitions ARCADI exhibition, 1997 '98 '99' 2000 '01 '02 '03 '04.
La Case Des Arts, Solo Exhibition 2015
South Africa
Alliance Française, Solo Exhibition, 2010
Spin St Gallery, Solo Exhibition, 2010
Australia
Issa Ouattara Sculpture Garden, Permanent Exhibition, 2014 to present
Sutton Grange Art Show, 2012
Sydney Rd, Brunswick Exhibition, 2012
Mebourne Flower and Garden Show Sculpture Exhibition, 2014
Castlemaine Market Art Show, 2013, 2014, 2015, 2016, 2017, 2018, 2019
Toorak Village Sculpture Show, 2013, 2014, 2015
Lavandula Spa Country Sculptors' Autumn Sculpture Show, 2013, 2014
Lavandula Featured Artist, 2015, 2016
Jindivick and Mt Baw Baw Sculpture Show, 2014
Mica Grange Flower and sculpture show, Sutton Grange, inaugural show 2013 and biannually since
Convent Gallery, Featured Artist, Daylesford, Australia, 2012 to 2017
Uganda
1st Edition Free (AK) Show, Private Residence, Nov 2016
Issa Ouattara Sculpture Garden, Permanent Exhibition, 2016 to present
Prizes and awards
Sutton Grange Art Show, Australia 2012, Best Sculpture
Sydney Road Brunswick Show, Australia 2012, Winner "Source of Life"
Toorak Village Sculpture Exhibition 2015, Judge's Encouragement Award "Power to the People"
Examples of Issa's Sculptures…
MATERNAL  LOVE and HAPPY GIRL                                                                                                                     
"Maternal Love" and "Happy Girl" are inspired by pediatricians Dr Philippa Musoke and Dr Mary Glenn Fowler and their work to support HIV-infected women and their children in Uganda (at MU-JHU Research Collaboration where Issa's partner Dr Monica Nolan also works.) This mother-child pair of sculptures are permanently installed at the main entrance of MU-JHU on Mulago Hill.
Here a mother carrying a heavy load with an unborn child in her belly reaches out to her happy little girl. The little girl in turn reaches out to her mother and the future feeling loved and hopeful.
Time and time again women living with HIV inspire us with their courage and tenacity as they strive to protect and nurture their children (born and unborn) from HIV infection and look to their children's future with hope.
The work is created from sheet metal, painted a bold and courageous red and sealed for durability outdoors.
Issa Ouattara, 2016
REACHING HIGHER
Aspiring to reach greater heights this graceful dancer strives to improve and perfect her technique – what are you aspiring to do better in your life?
Issa Ouattara 2016
HAPPY GIRL
'Happy Girl' is a large figurative sculpture of a young girl dancing.
Issa has done a series of 'Happy Girl' sculptures:  each unique and all inspired by his lively daughters Angela (7) and Sophie (5) who become impromptu dancers anytime they hear music. They also bring back memories of joyous festivals in Issa's home of Cote d'Ivoire in West Africa; where by the light of the full moon, the whole village dance to rhythmic drums until the wee hours. With the oldest elder to the youngest baby part of the fun.
Issa Ouattara 2016
SELFLESS LOVE : THE PROUD MAMA
This sculpture was inspired by the generous love of mothers (including Issa's own) and depicts a mother's deep joy to see her children growing up healthy and happy ; she expects nothing more in return for all her maternal love which is given generously and selflessly.
Issa Ouattara 2016
POWER TO THE PEOPLE
This work represents people inspired change against the odds and draws from recent events in Issa's home of Cote d'Ivoire. It represents the power of the people when united with a common vision and purpose. Three wise figures stand together, looking out to the horizon of possibilities and united to peacefully create a better future for their children.
Issa has done a series of these 'Power to the People' sculptures each with a unique twist, including one which one the judge's encouragement award at the Tooral Village Sculpture Show in 2015.
The work is created from mild steel, with various decorative finishes and then sealed.
Issa Ouattara
Examples of Issa's functional Sculpt-art…
CANDLE HOLDER: HAPPINESS
Issa has drawn from his various sculptural forms of happy dancing figures with arms raised into a series of small functional candle holders. Each one unique but all celebratory in nature.
Issa Ouattara 2016
SCULPT-LOVE CHAIR: TOGETHER
Issa has done a series of unique love chairs designed for that delightful garden nook and some quality together time… Some playful touches build on the simple working of lines and textures in this Sculpt-chair
Issa Ouattara 2016