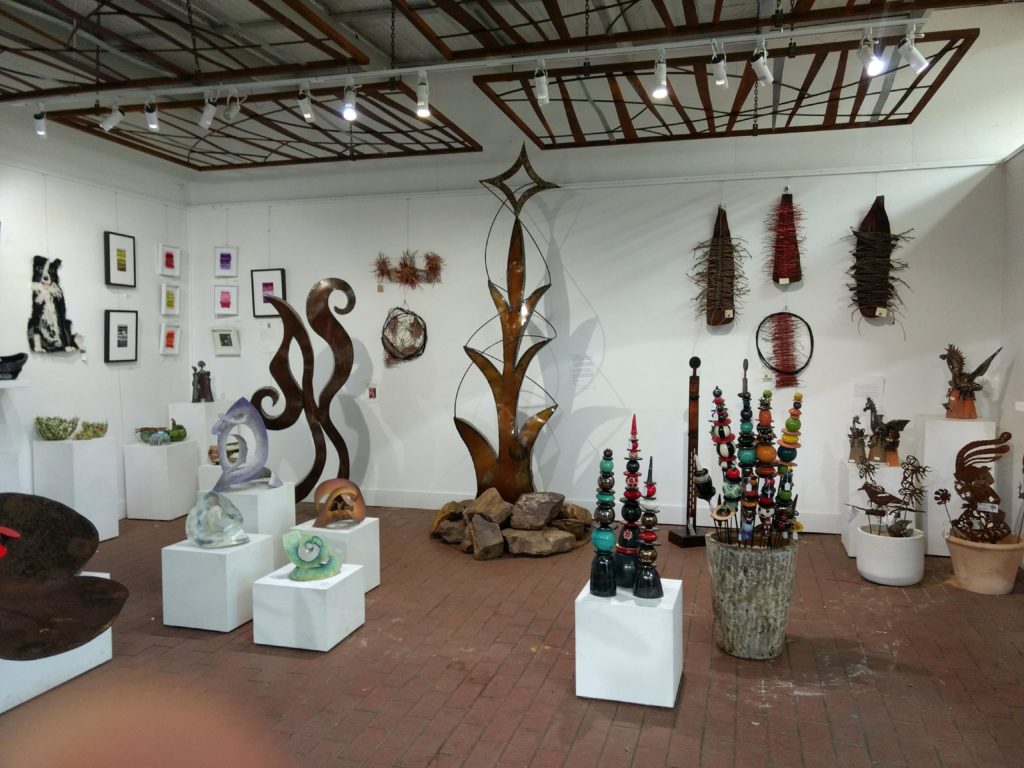 We have set up our Summer/Christmas exhibition, filling the Bolin Bolin Gallery (and the Garden Gallery and shop) with lots of new work from some of our favourite  artists and also some new artists.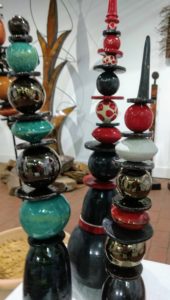 We have a large variety of artworks:
• A Christmas Tree which is also a work of art. This magnificent Christmas Tree sculpture by new artist Issa Ouattara is at the centre of our exhibition
• Textiles: Jacie Malseed has framed textile artworks and there are hand felted works by Bigitte Haldeman. Carlie Leech has machine embroidered a very friendly border collie, as well as some of her bowls
• Ceramic – Meredith Plain has been making mermaids, Heather Wilson dragons, Ann Jackson spirit houses. We have more of Jack Latti's organic ceramic forms containing succulents, new work by Ann Maree Gentile, pots by Raine Edwards, hand painted pottery by Jane Dubsky and brilliantly coloured stakes and totems by Jenny Stokes. Pots by Lene Kuhl Jakobsen
• Metal sculpture by new artists sculptor and blacksmith Paul Cacioli and Tanya Korin who has made aluminium forms, as well as new work by Nicola Hoyle. Stakes with laser cut designs by Margaret Christianson.
• Basket – wall hangings by Jeanette Carter.
• Photography by Nadia Culph.
Make sure you come and have a wander through – you might find presents for those who like something unique and handcrafted, or a special treat for yourself, or just escape the Christmas rush and see how others are using their creative skills.
Bolin Bolin Gallery at Bulleen Art  & Garden
6 Manningham Rd W., Bulleen. 88503030.
www.facebook.com/BolinBolinGallery
Book Launch, Exhibition showcase and Shopping evening.
Thursday the 6th of December from 6-8pm
Experience BAAG in the evening – Christmas @ BAAG will be showcased in conjunction with the launch of Karen Sutherland, Janice Sutton and Penny Woodward's book  -Tomato: Know, Sow, Grow, Feast.
Hear  Karen's tomato talk, browse in the gallery and shop area. Nibbles and drinks. More at https://www.facebook.com/events/347375406067037
  Mermaids by Meredith PlainMachine embroidered Border Collie by Carly Leech
Large hand Painted ceramic Platter by Jane Dubsky
Aluminium Sculpture by Tanya Korin
  Framed Textile Art by Jacie MalseedTextile Art by Brigitte Haldeman
Sculpture by Issa Ouattara
Ceramic sculpture by Ann Maree Gentile
Photographs by Nadia Culph and Metal Sculpture by Paul Cacioli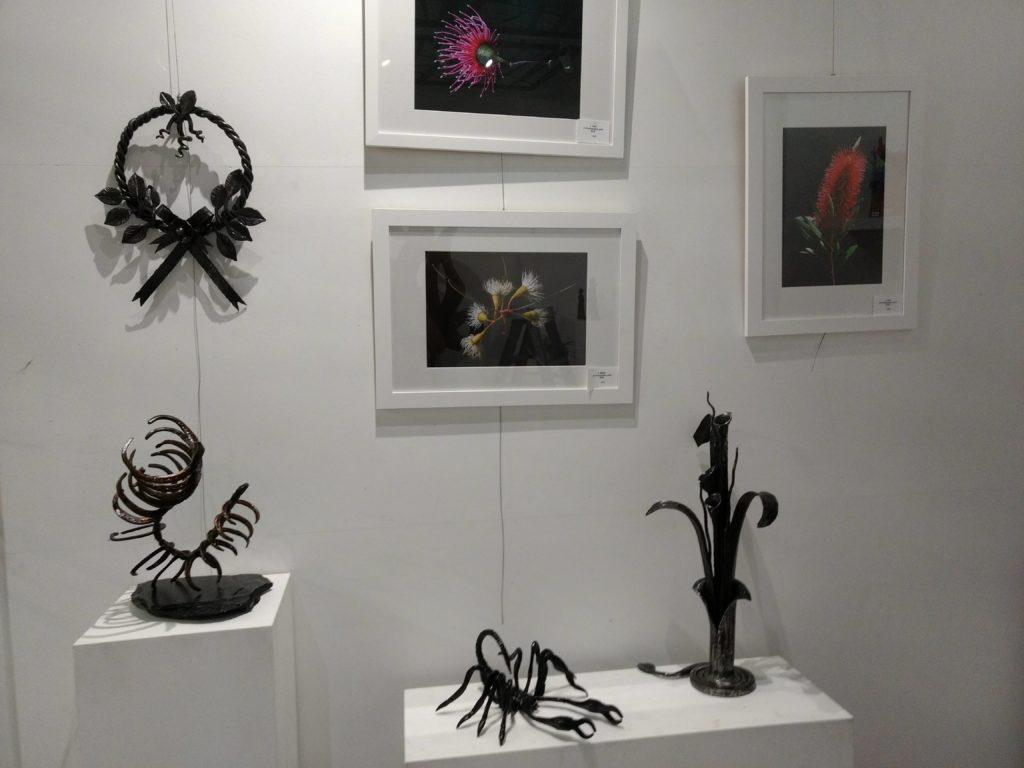 Pots and succulents by Jack Latti

Felting by Brigitte Haldeman
Ann Maree Gentile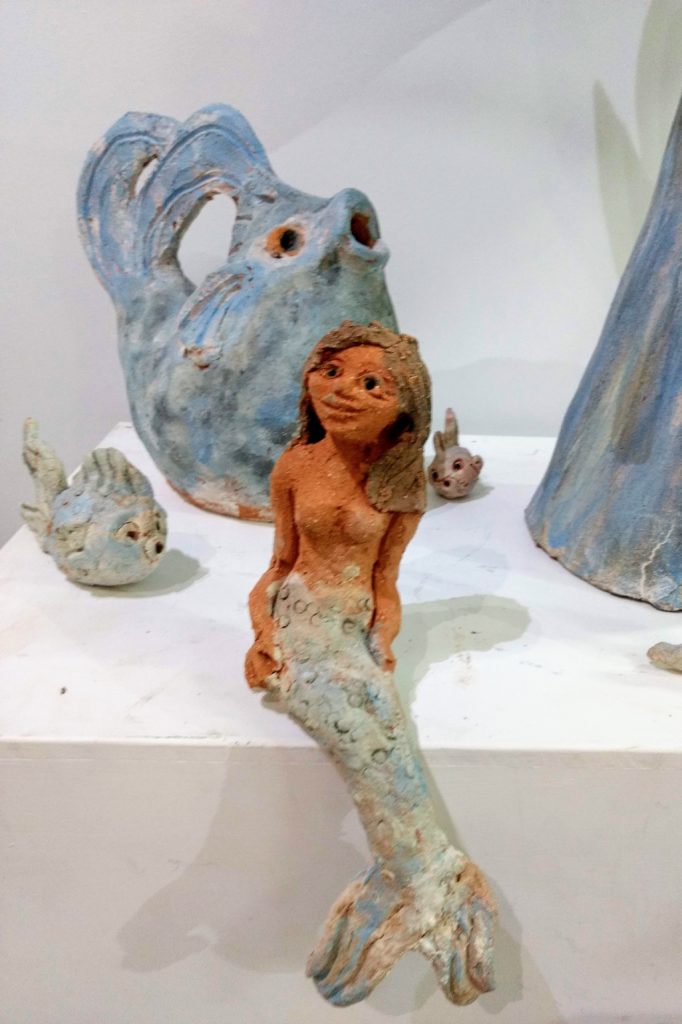 Wall Hangings by Jeanette Carter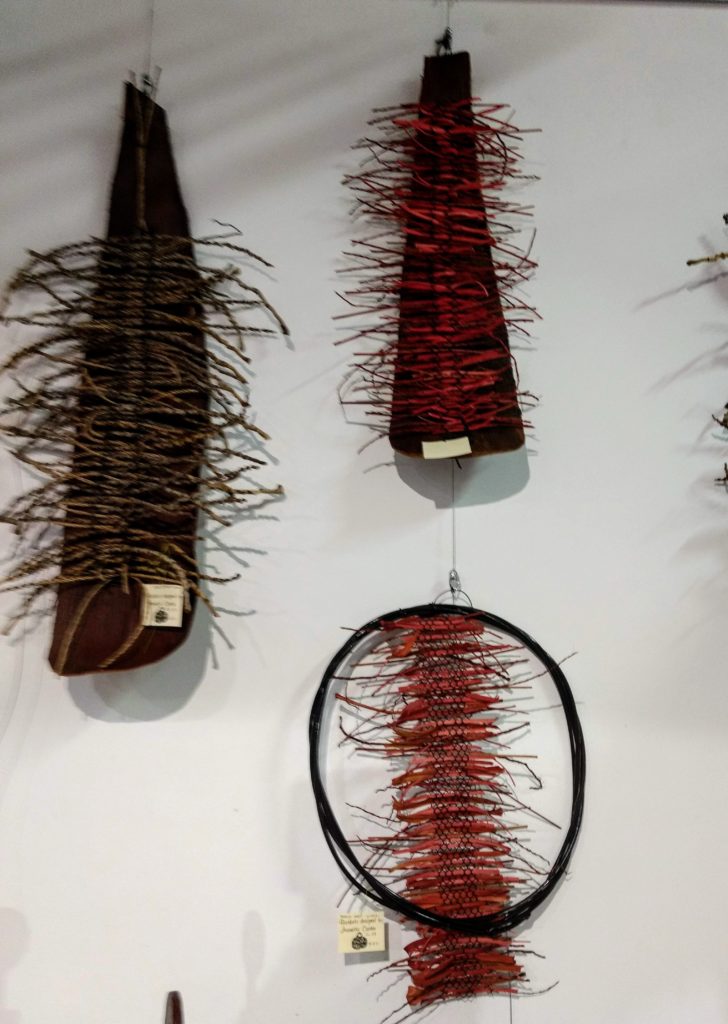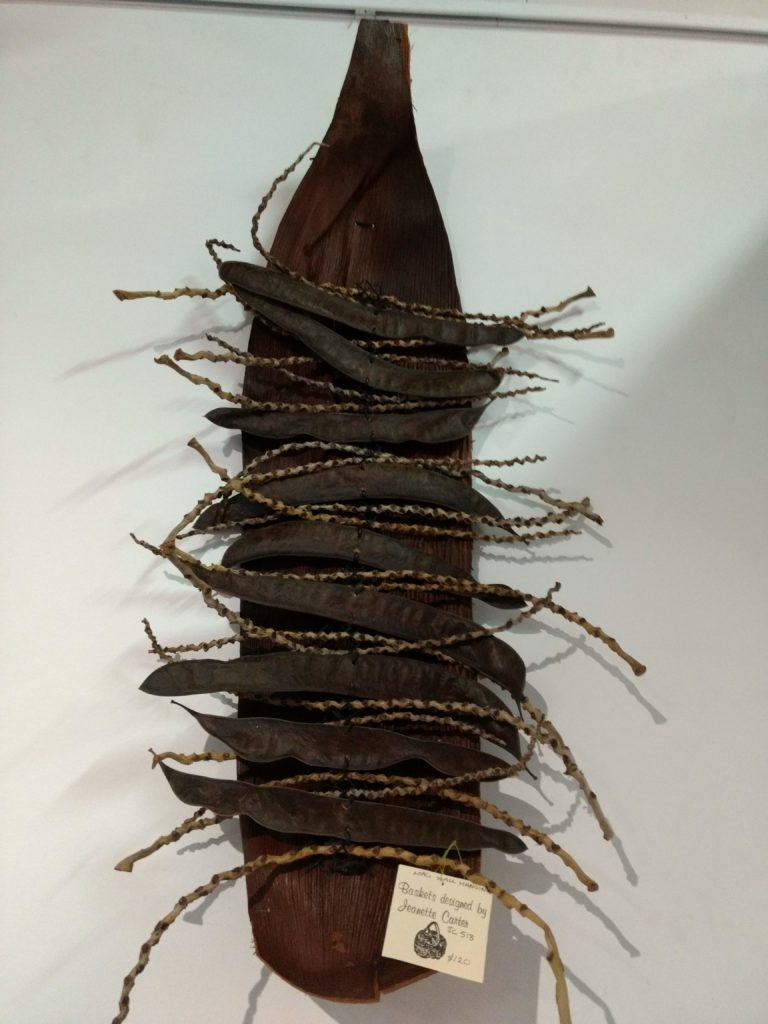 Pot by Raine Edwards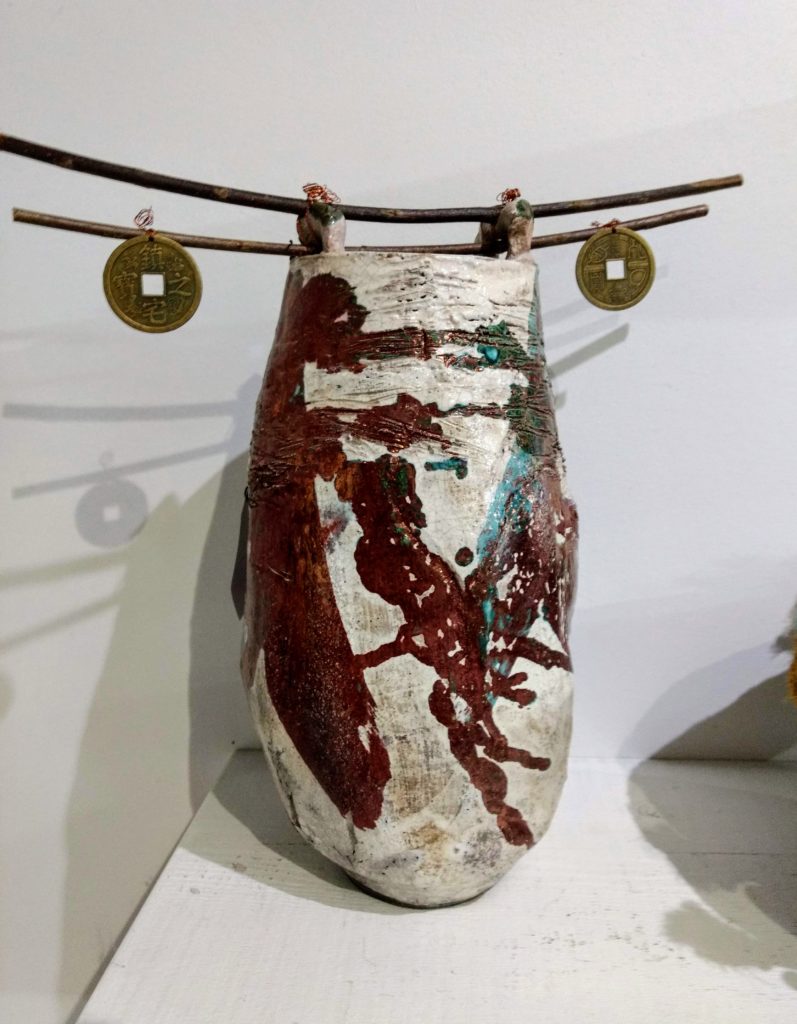 Colourful Ceramic stakes by Jenny Stokes