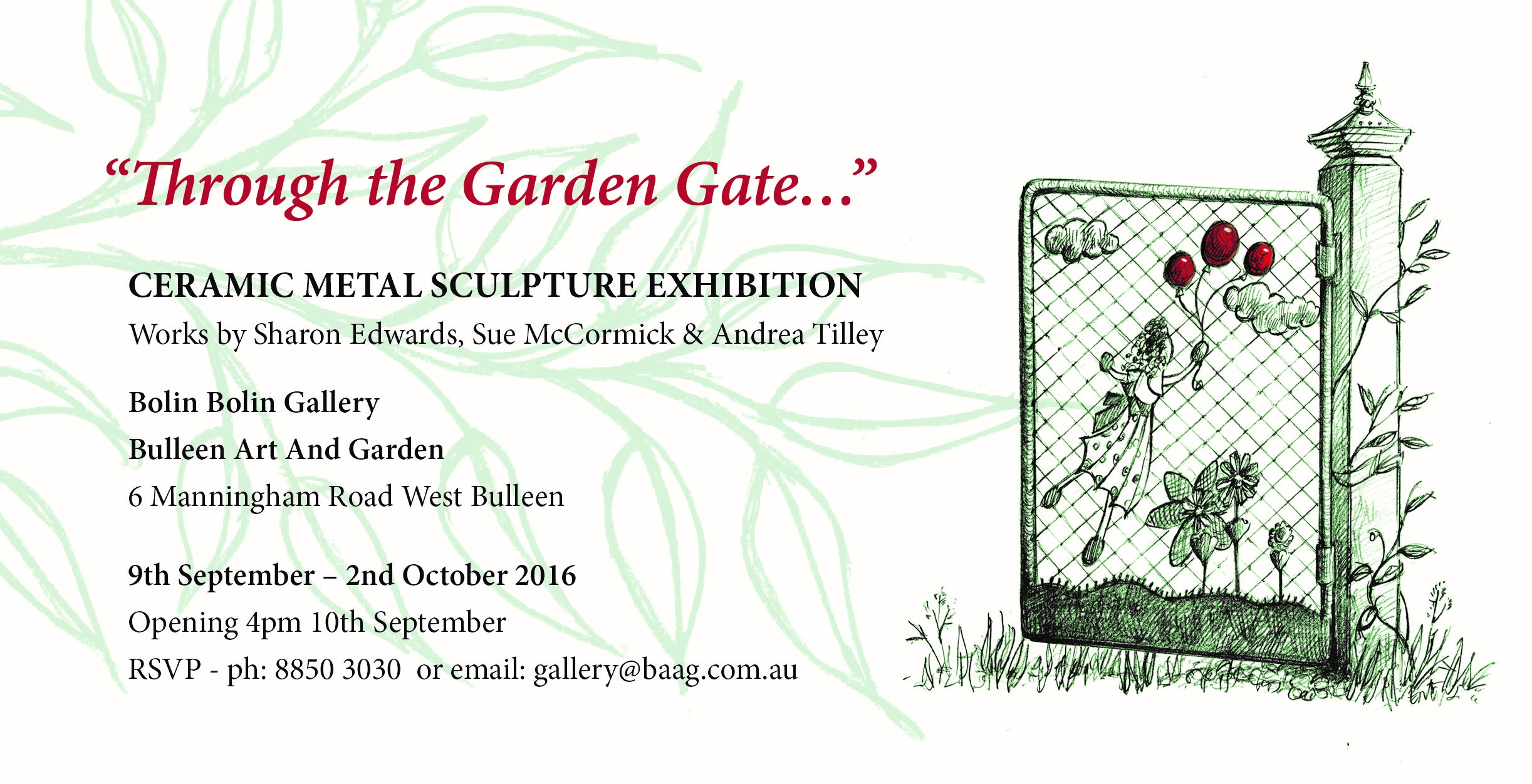 " Through the Garden Gate…………."
There is a sacred place to nourish and feed
(More than our mouths and tummies will ever need.)
It's a special place of imagination and whimsy
For eyes, minds and souls to sing.
Wander through our garden gate- see what fun we have when we create.
Let us enrich you with a smile or grin,
Come in…. see our Quirky Creatures, Flowers and Fruit and Things
 
The YOW YOW sisters
Andrea Tilley   Sharon Edwards   Sue McCormick have been working and exhibiting together since 2001.
Although our friendships started earlier we connected at The Eltham Living and Learning Centre.
In 2009 Andrea moved to a property on the intersection of the Diamond and Yow Yow Creeks in St. Andrews and started Yow Yow Studio.
Yow Yow Studio is now in its 7th year and we continue to work and play together creating new ideas in our bush studio.
Thankyou for visiting our
2016 "through the garden gate" exhibition.
Andrea Tilley
My favourite sculptural subjects emerge from characterising people, my imagination or inspiration from the surrounding environment such as birds and animals.
When creating my sculptures I often work in robust Raku- type clay, its rustic with plenty of texture and character.
Copper is a beautiful and complimentary material to clay so I often create using recycled copper.  One of its best attributes is the changing   surface patina – weathering and improving over time.
Combining these materials is both interesting and challenging. My pieces are suitable outside.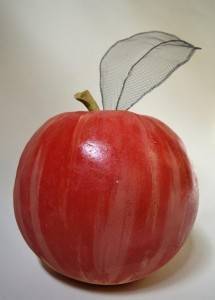 Sue McCormick.
Some of my earliest memories are of Gardens, Parks & riding in the wheel barrow to the allotment, with my Dad, guess I must have been about 4 or 5 yrs old at the time. When we got there I'd sit on the beautiful earth and play with snails and lovely long earth worms, Dad weeded, harvested what was ready, maybe planted something new, perhaps traded with a fellow gardener, then off we'd go back up the road to home. Having always loved being surrounded by Green, I now enjoy making colourful and quirky things for other peoples Gardens so they too can enjoy their outside spaces.
Sharon Edwards
This exhibition is an example of the work we create at Yow Yow Studio. Our artworks are expressions of our experiences, our surroundings and ourselves.
Through the mediums of clay and copper; functional and ornamental pieces are created. For use at home, in the garden, or in pride of place on the mantel we hope you enjoy the array of works that represents Yow Yow as you journey 'through the garden gate'
The Exhibition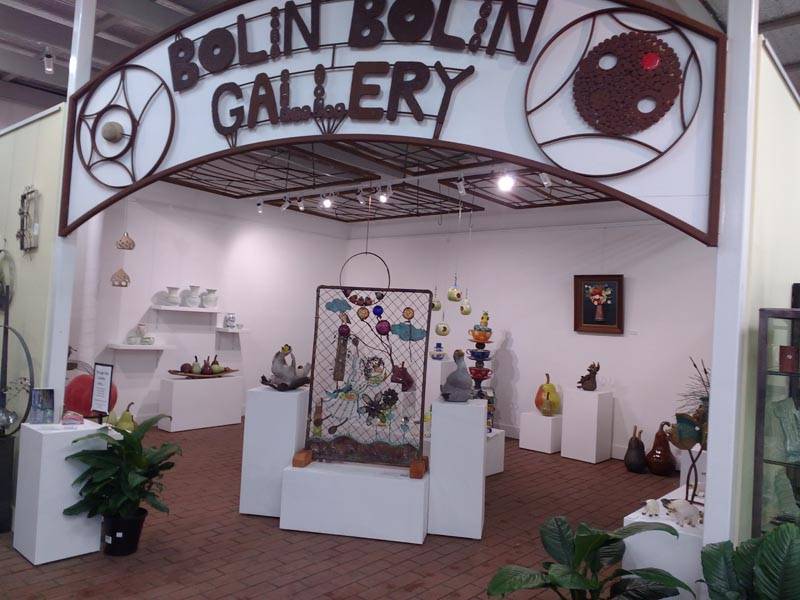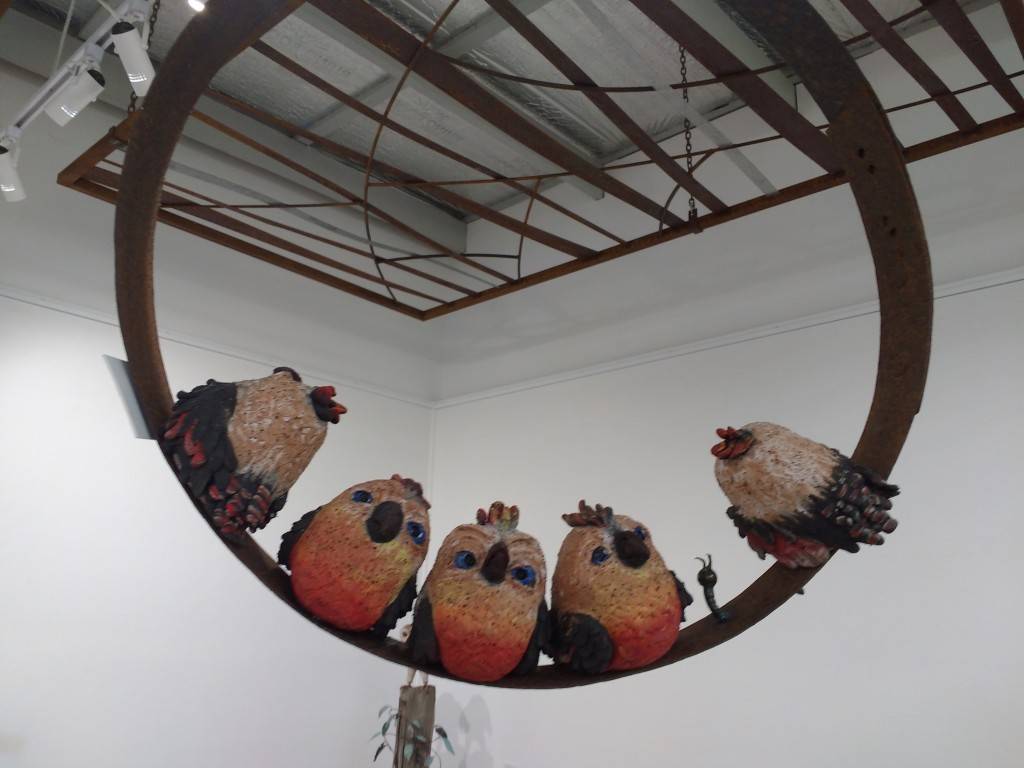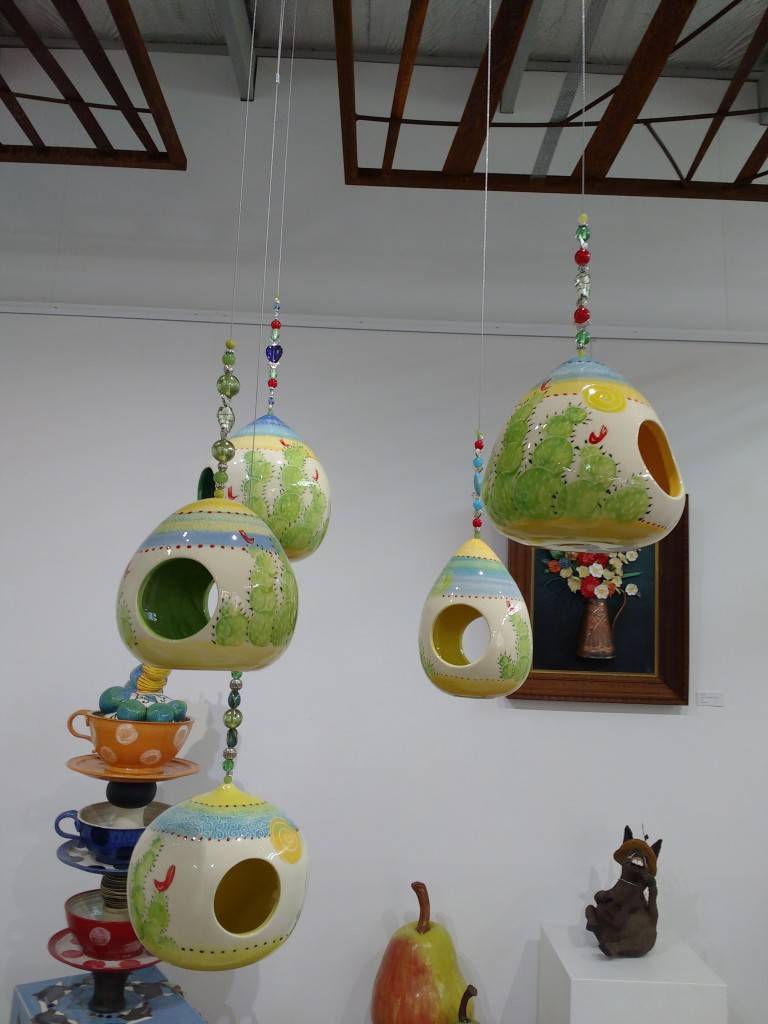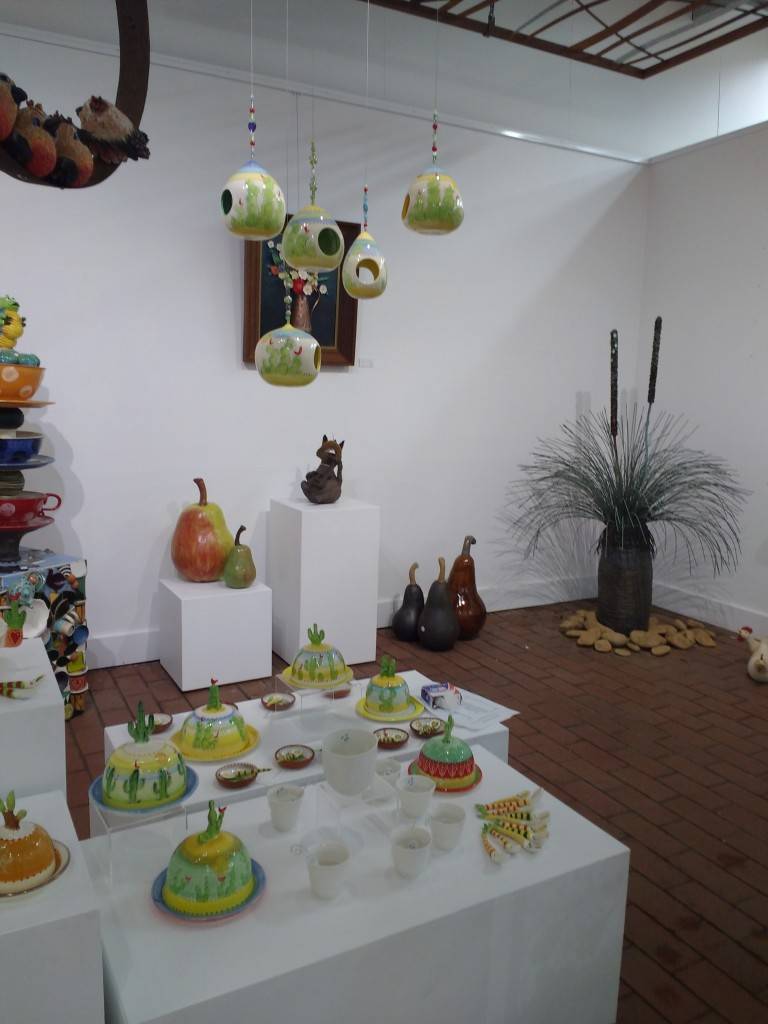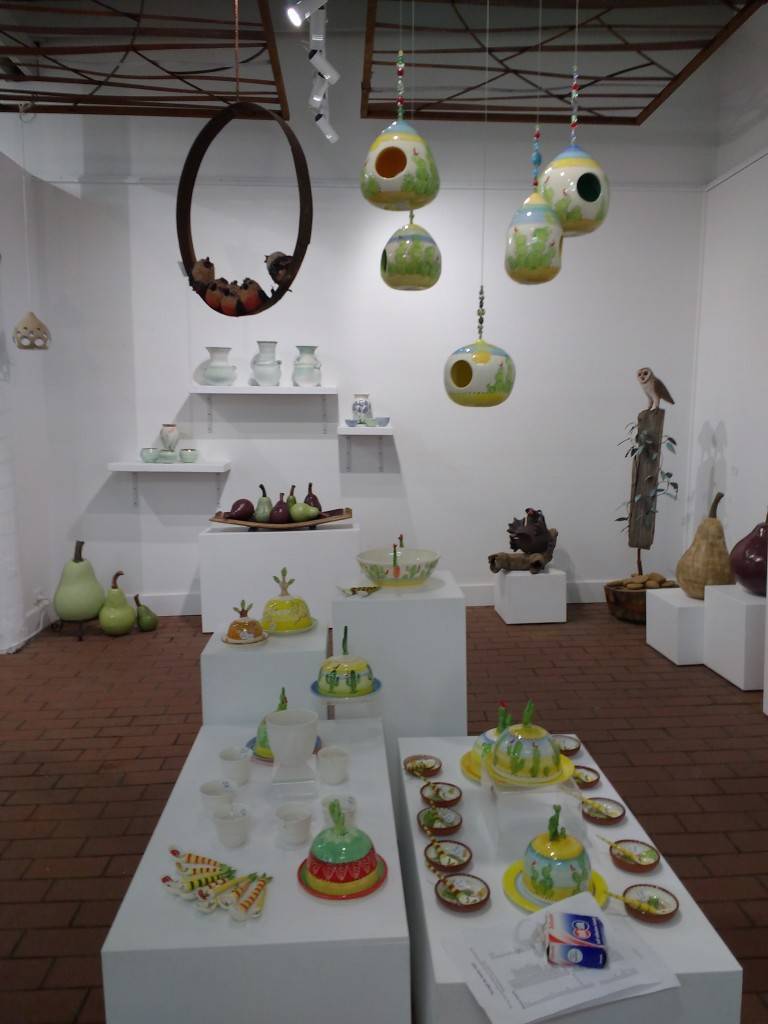 More by Sharon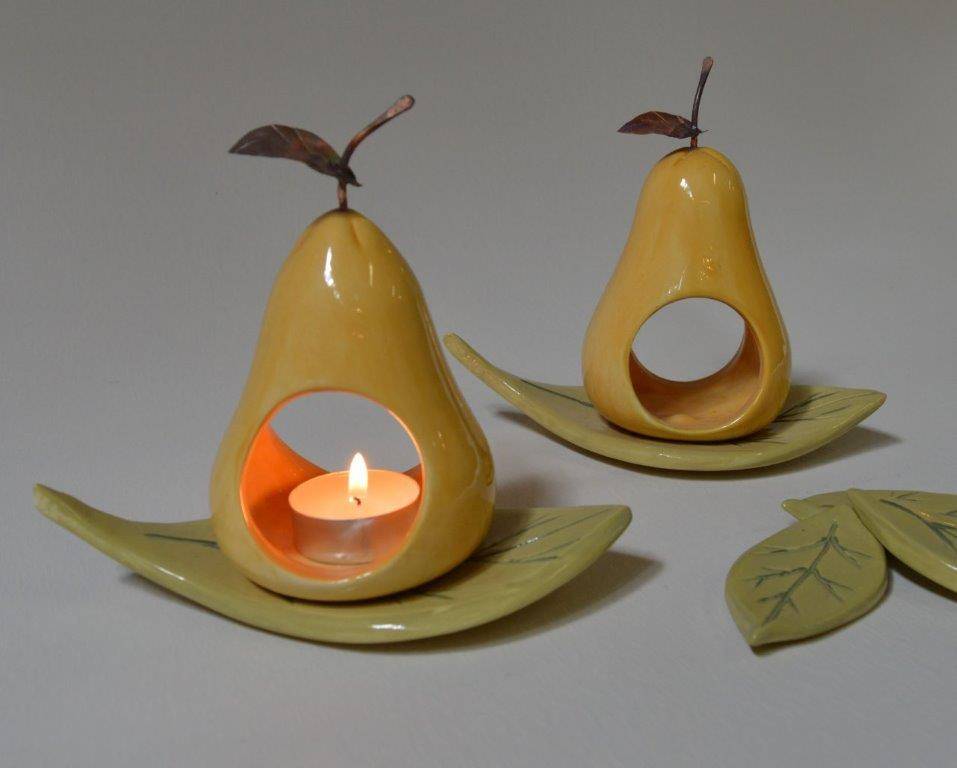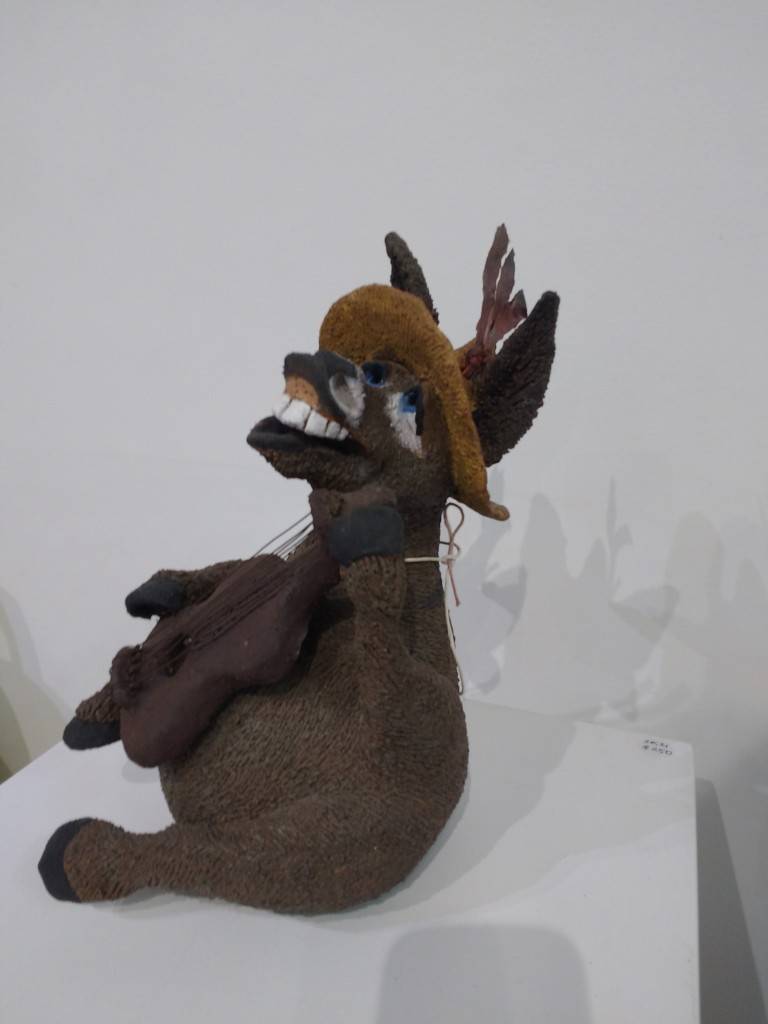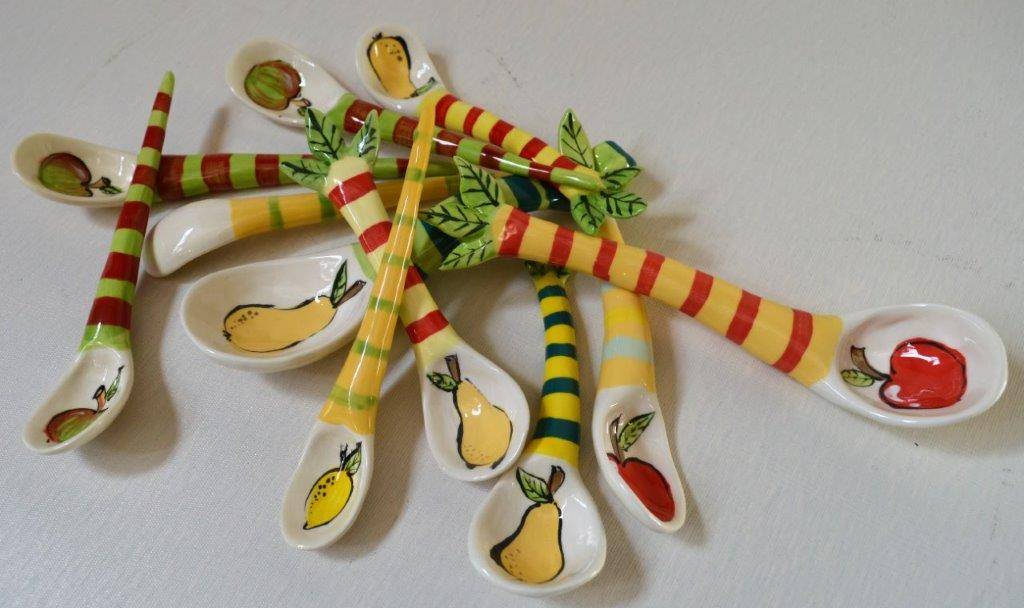 Some more work by Andrea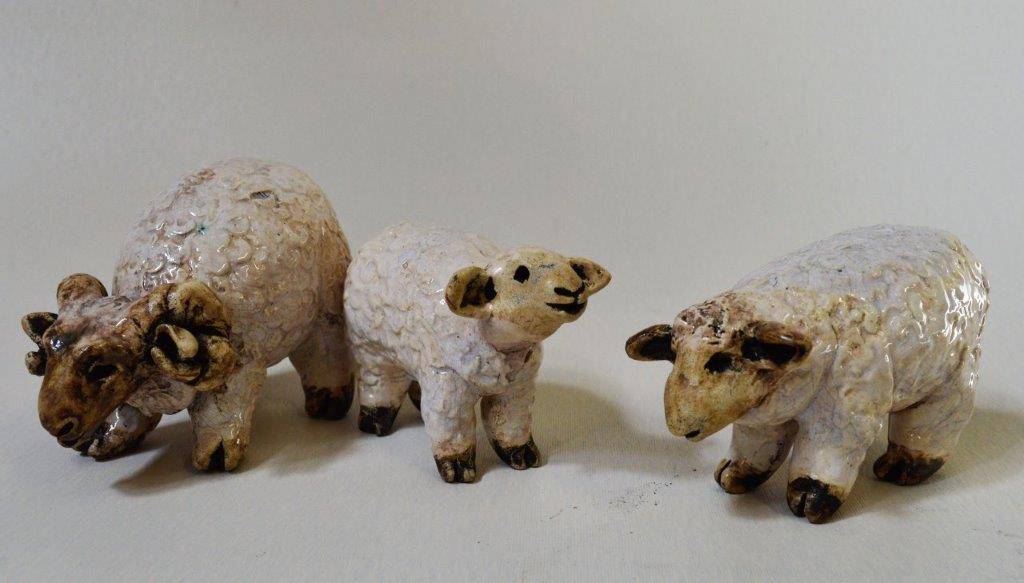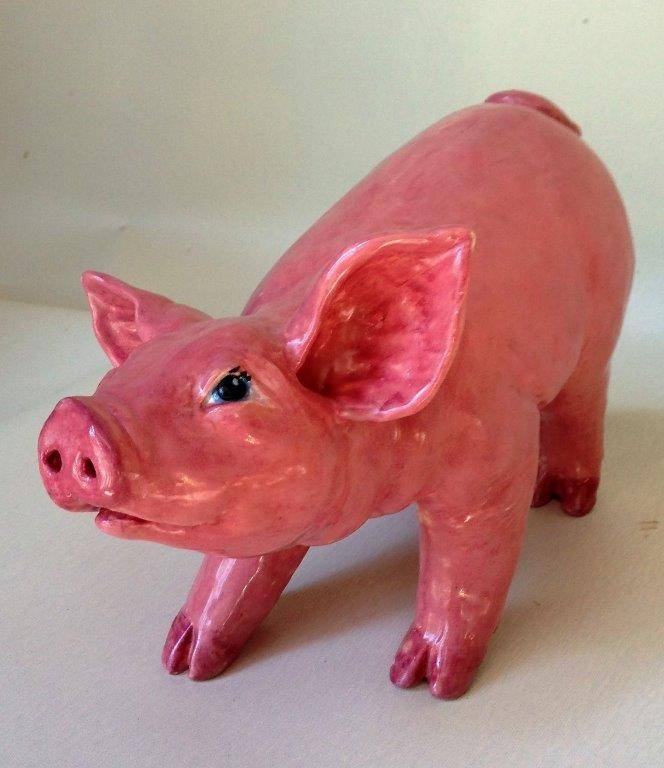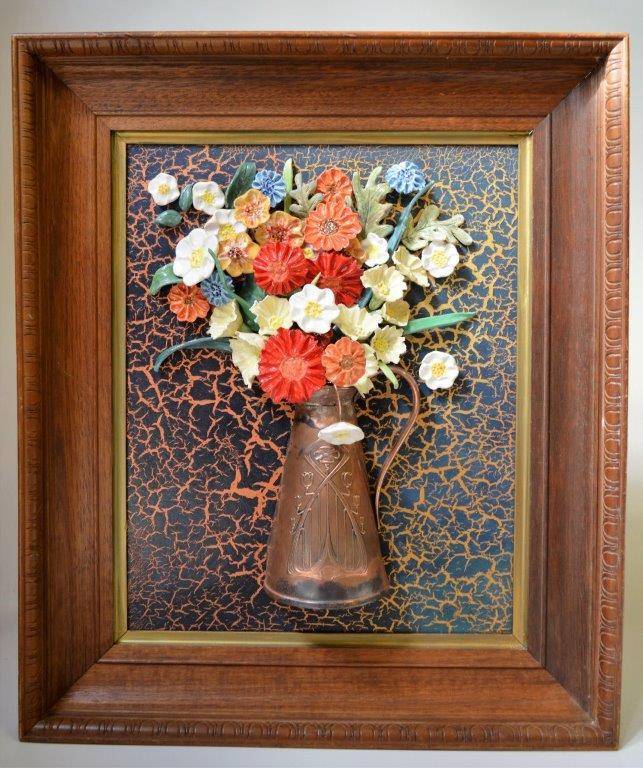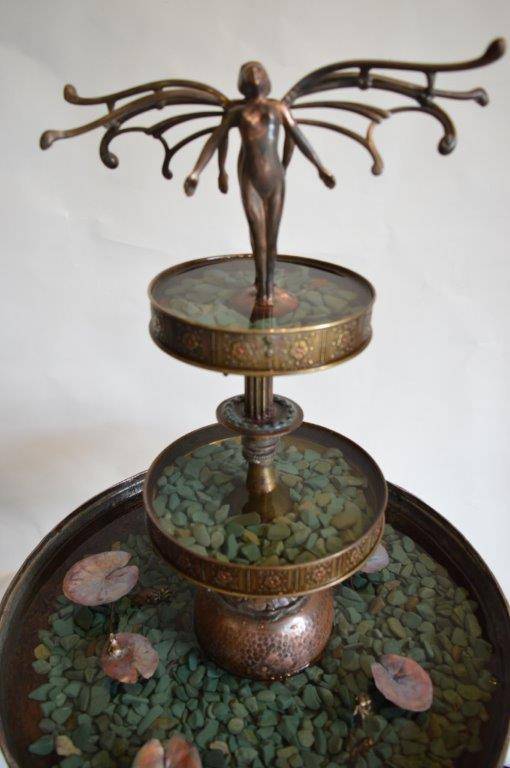 Some more work by Sue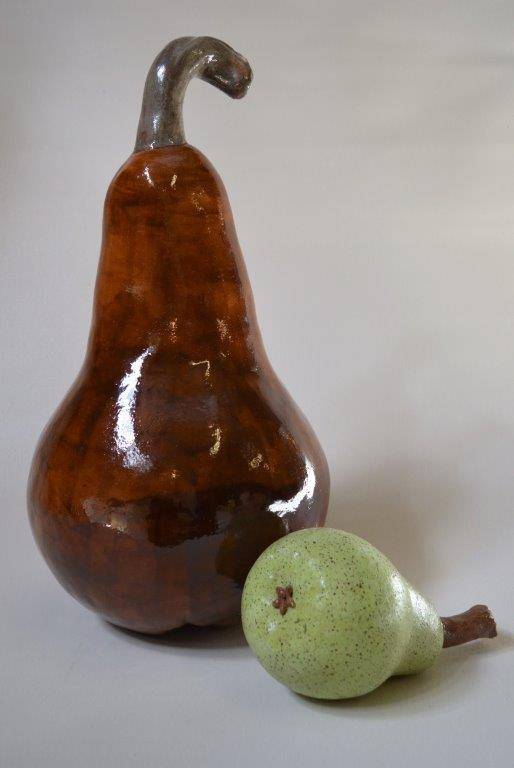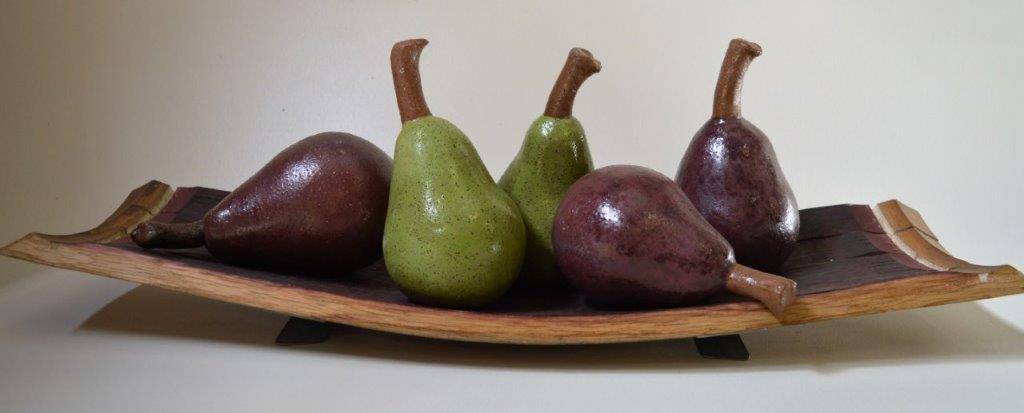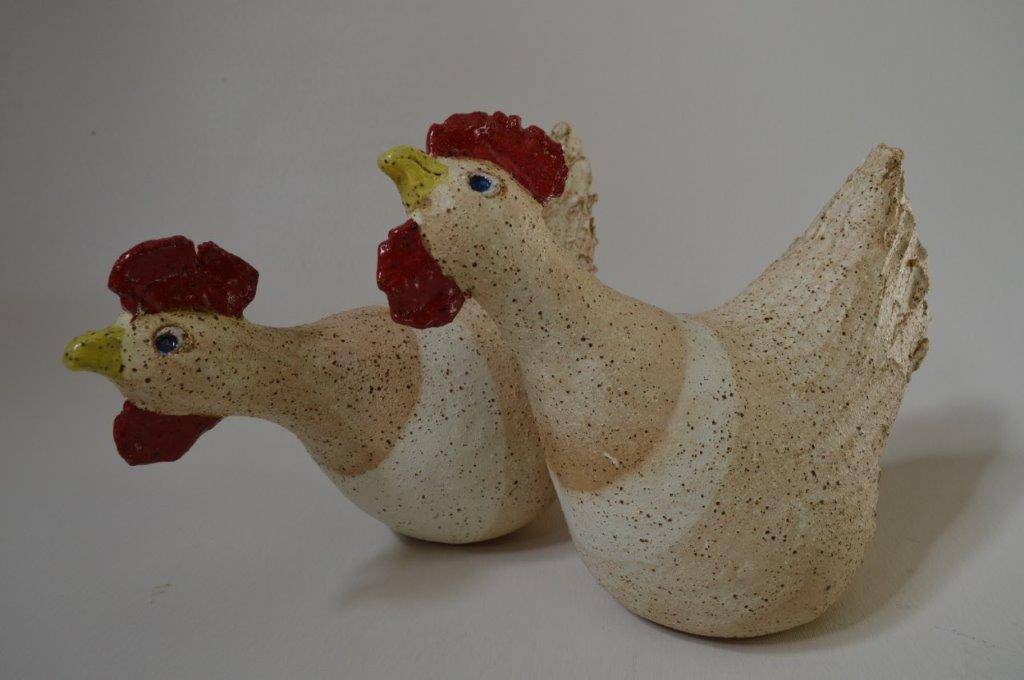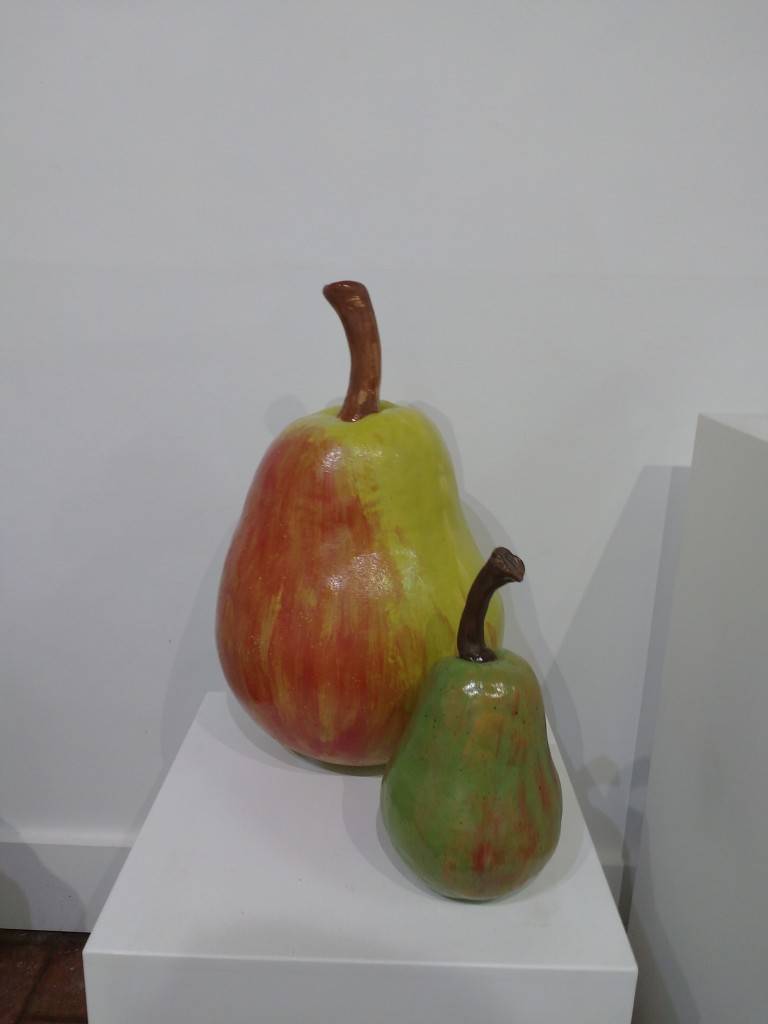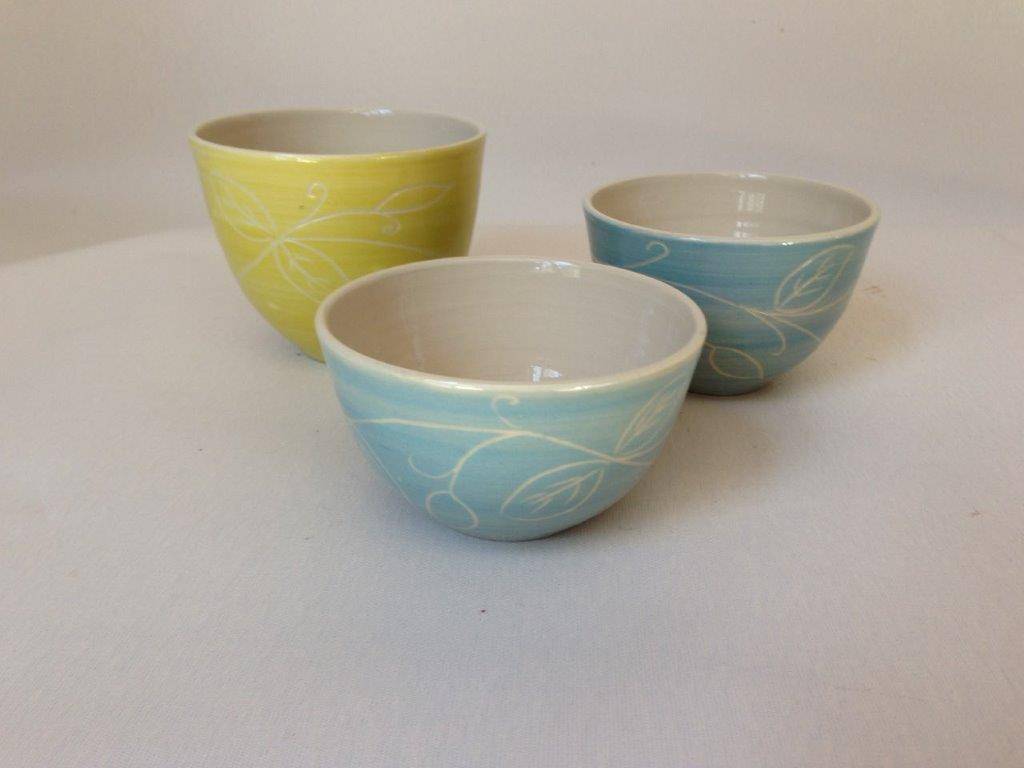 Save
Save
Save
Save
Save
Save
Save
Save
Save
Save
Save
Save