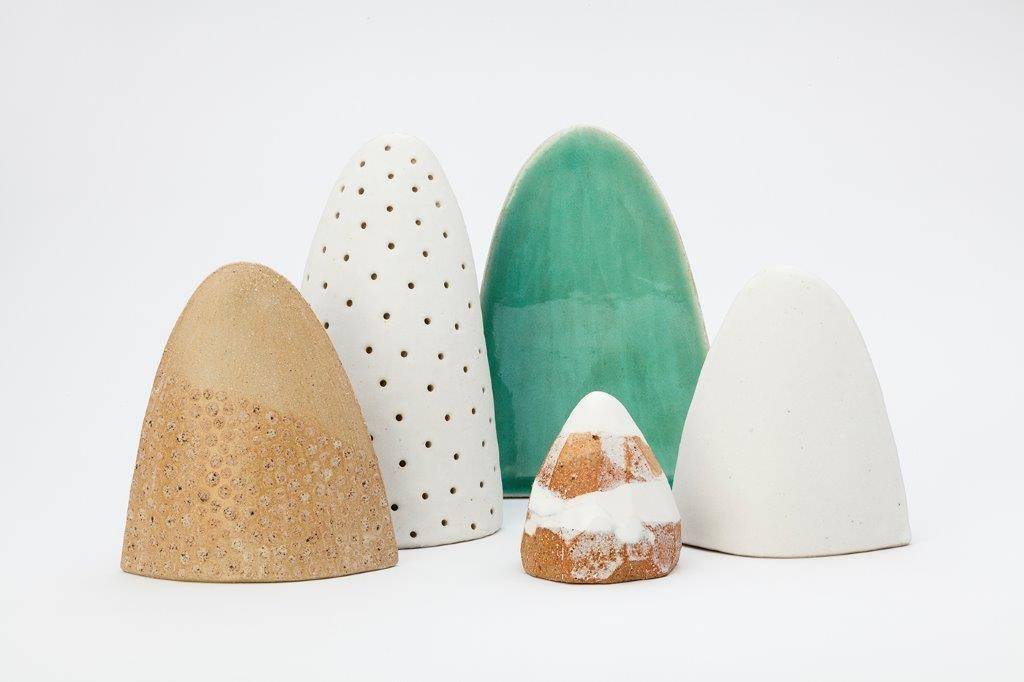 '
"Since my childhood in Denmark I have been interested in exploring the creative potentials of clay. Expressing new ideas regarding forms, glazes and decorative techniques inspires my journey to make ceramic pieces of natural beauty which can be used and enjoyed by others."
Lene is a well known Danish ceramist who has been living and working in Melbourne since the 1980s. Lene will be having an exhibition with wood artist Andrew Potocnik in the Bolin Bolin Gallery at Bulleen art & Gallery March/April 2016. You can find out more about this exhibition.  We have also been lucky enough to have Lene tke part in exhibitions over the years. Below are images of Lene's work. Also, her CV .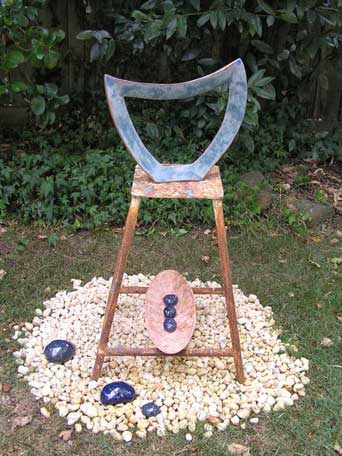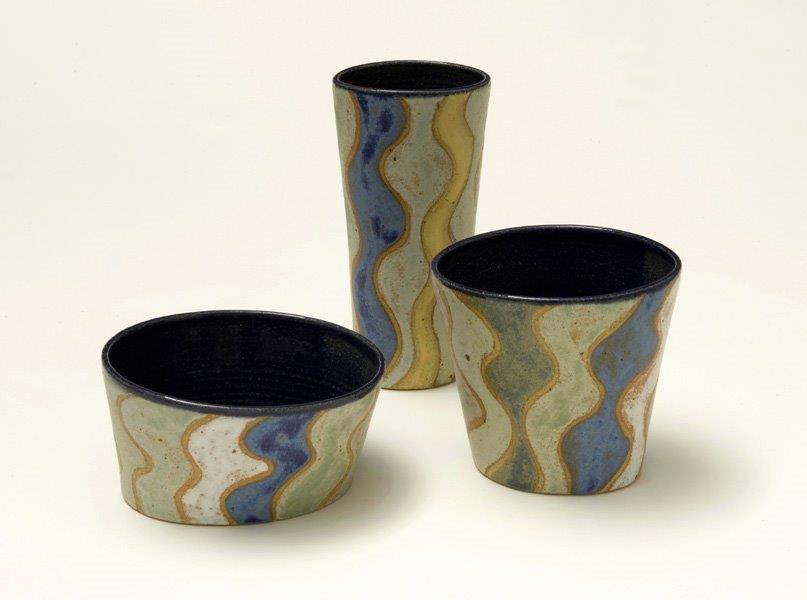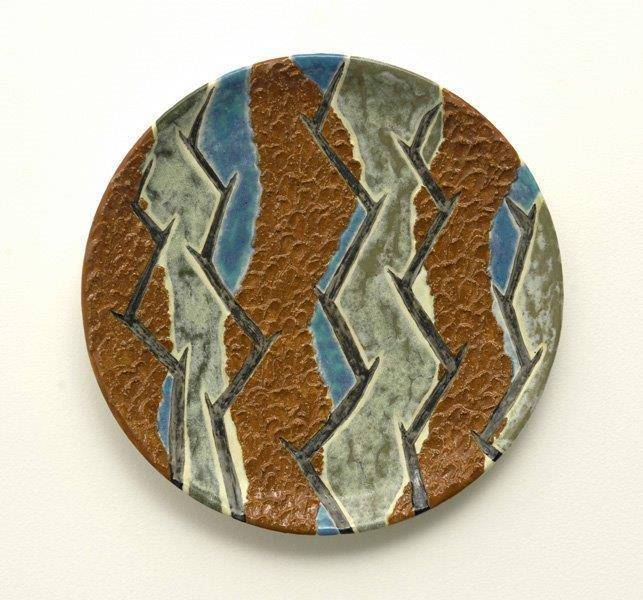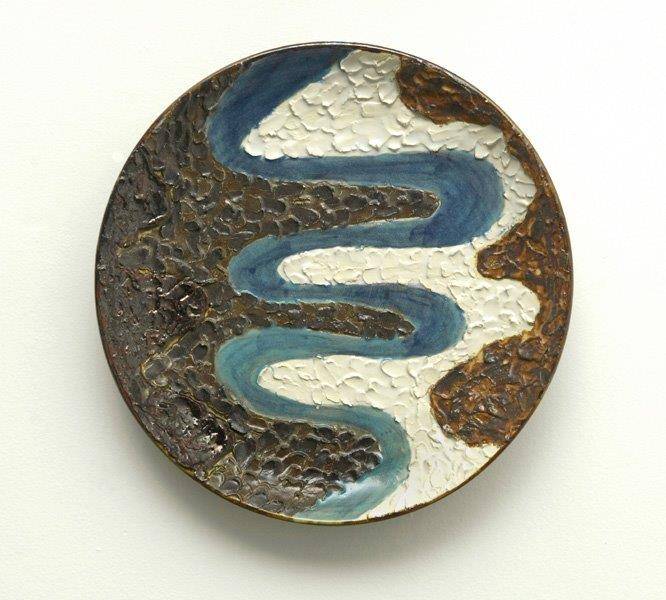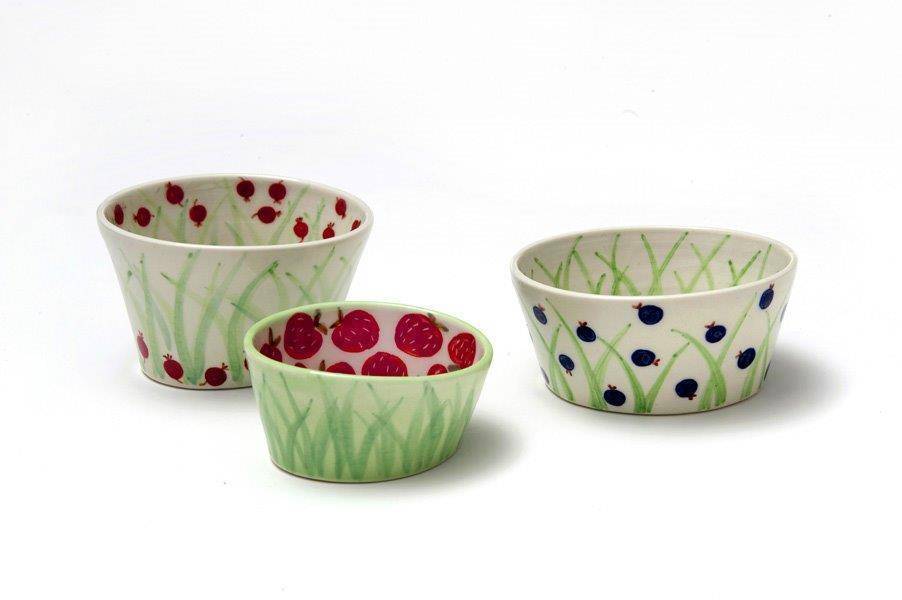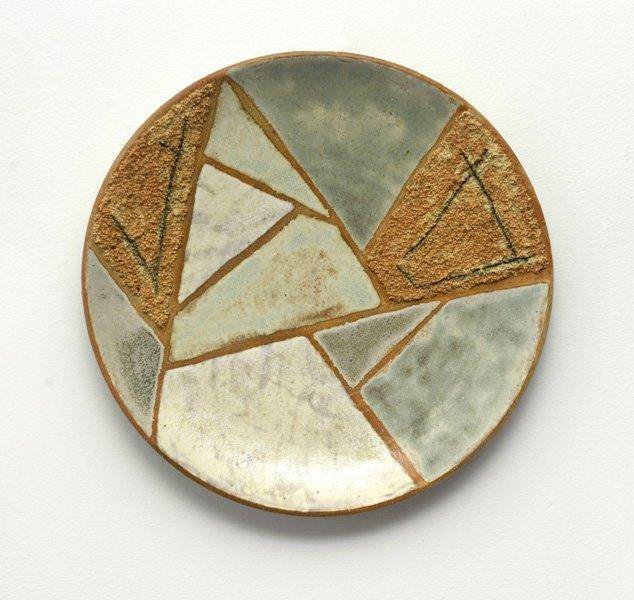 Curriculum Vitae    Ceramist Lene Kuhl Jakobsen
– Solo and Joint Exhibitions
2015 'Form-Aakar' Mr Kitly Melbourne
2012 'Banyule Contemporary Art Fair No1' Melbourne
2009 'Relume' Twenty 21, Melbourne
2009 'edaphic north' Pan Gallery, Melbourne
2006 'Desert Colours and Sand Lines' Tony Smibert Gallery, Victoria
2003 'Kontrast' Galerie Hors-Saison, Melbourne
2000 'Along the Lines' Northcote Pottery Gallery, Melbourne
1998 'Influences' Viborg, Denmark
1997 'Scandinavian Origins' Art Affairs Gallery, Melbourne
1993 'Searamica' Northcote Pottery Gallery, Melbourne
1992 'Once Upon a Beach' Pigtale Gallery, Melbourne
– Selected Group Exhibitions since 2009
2015 Finalist in Victorian Craft Award
2015 'Victorians Stepping Up' Belconnen Art Centre Canberra
2015 'Belonging' ANU School of Art Canberra
2014 'Vessel' Herring Island Gallery Victoria
2013 Manningham Victorian Ceramic Art Award
2013 'Home' Hatch Contemporary Art Space Victoria
2013 'Haven' Herring Island Gallery Victoria
2013 'She' Walker Street Gallery Victoria
2012 'Hochdosiert' Deggendorf Handwerks Museum Germany
2012 'Breaking the Drought' Herring Island Gallery Melbourne
2011   Manningham Victorian Ceramic Art Award
2011 Melting Pot Cairns regional Art Gallery Queensland
2011   Banyule Outdoor Sculpture Exhibition Melbourne
2011 'Elemental' Herring Island Summer Arts Festival Melbourne
2010 'Golden Earth' India Habitat Centre Art Gallery, New Delhi, India
2010  Walker Street Gallery Dandenong, Victoria
2009 Ceramics Victoria 40th Anniversary Exhibition Manningham Gallery, Melbourne
2009 'First Show' Pan Gallery, Melbourne
Since 1988 participation in many group exhibitions
– Awards, Grants and Residencies
2011 'Elemental' Exhibition First Prize
2011   Cairns National Ceramics Exhibition Award
2008 and 2010 Artist Residency at Erik Nyholm Studio in Denmark.
2006 Sculptural Award, 'Tactonics', Expressive Ceramics Exhibition
2005 St. Peters Pottery Award
2001 Sydney Teapot Show Award
2001 Redcliffe Excellence in Craft Award
1999 First Prize, Cairns National Ceramic Exhibition
1998 Grants from Crafts Australia, Pat Corrigan and Danish Embassy
1997 Contemporary Clay, Cowwarr Art Space, Victoria
– Collections
Victorian Ceramic Group 2002, Cairns Regional Gallery Collection 1999, Banyule City Art Collection 1998
Private collections in Australia, Denmark, Greece, India, Japan, New York, Norway, Singapore, Sweden, UK.
– Publications
Pottery in Australia: Vol 40 No 4 2001 – Vol 39 No 3 2000 – Vol 38 No 1 1999 – Vol 34 No 3 1995-Vol 32 No 1 1993
Hochdosiert catalogue Handwerksmuseum Deggendorf 2012
Two sculptures included in '500 Ceramic Sculptures' by Lark Books, published in 2009
Handmade in Melbourne Slattery Media Group 2009
– Memberships • Craft Victoria • The Australian Ceramics Association