Feathers, Fur and Fins
Yow Yow Studio
21st August to 28 september 2014
This is a wondeful exhibition filled with animals with attitude and personality.
The "Yow Yow" Girls, Sharon, Andrea and Sue,  have worked together in clay, for more than 10 years and 5 years ago established the Studio at St Andrews, the name came about because the Yow Yow Creek joins the Diamond Creek, on the property.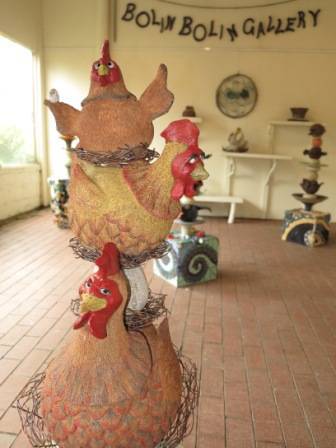 The common thread with these 3 Artists is their love for a Clay called B.R.T, it is chunky, strong, forgiving and you seem to be able to make almost anything with it. Their collective Art practice has evolved to incorporate collaborative pieces such as the Totems, with an endless variety of combinations of "Feathers Fins & Fur" for you to create your own individual Garden Sculpture.
Andrea Tilley specializes in free standing, wall hanging and water features, from Copper, Clay and  found objects.
Sharon Edwards enjoys creating Wombats, Echidna and Platypus with great character and
cheek, certain to make you smile.
Sue McCormick is happy to make the ever popular Chicken, also Fish, that adorn many a garden Totem, to brighten and highlight your outside spaces.
Some images from the exhibition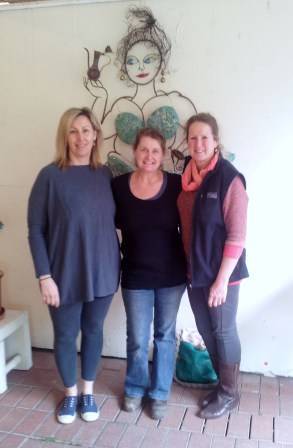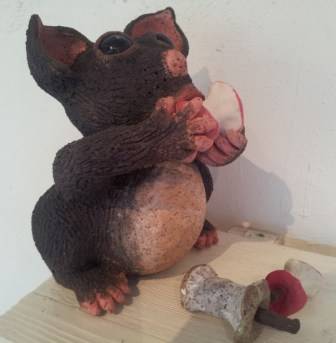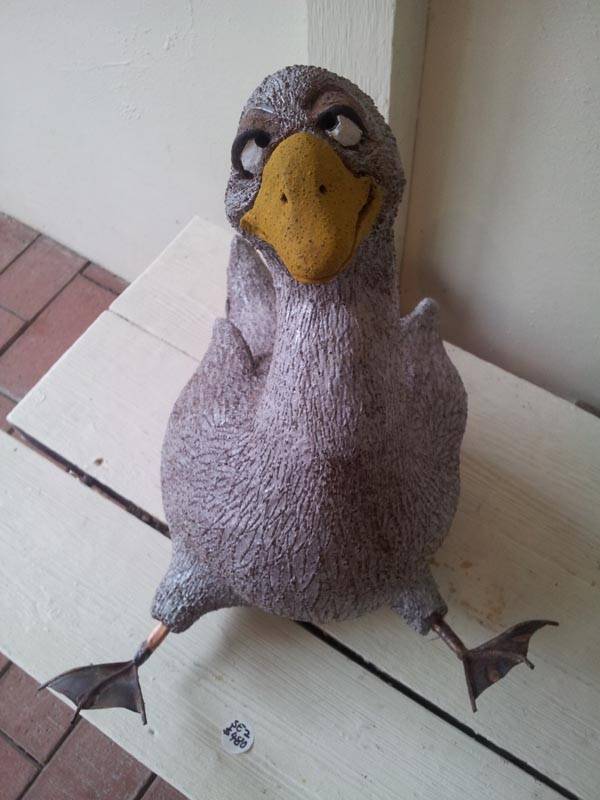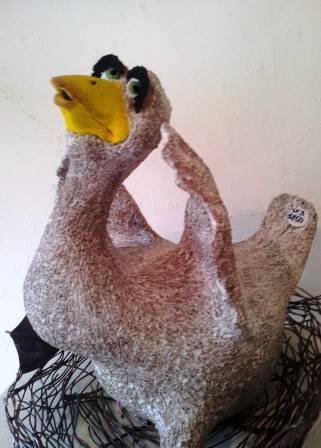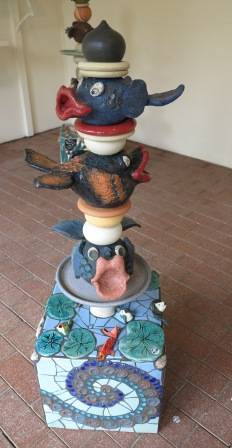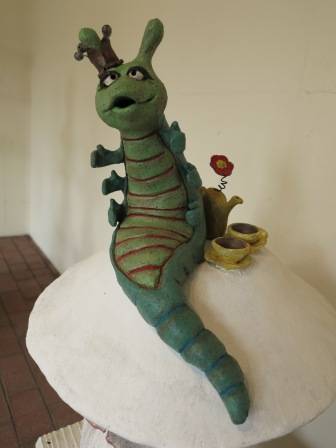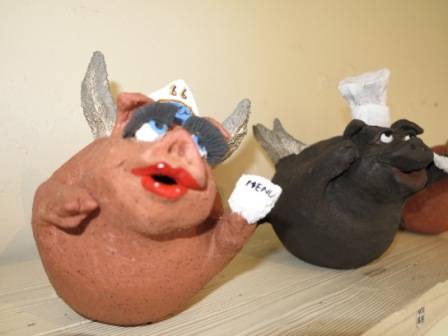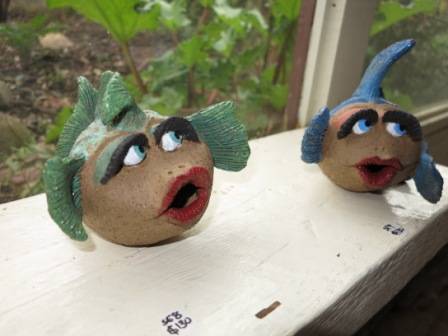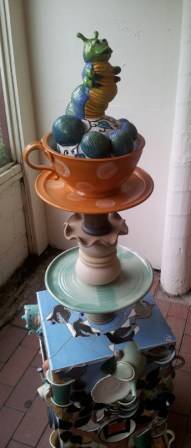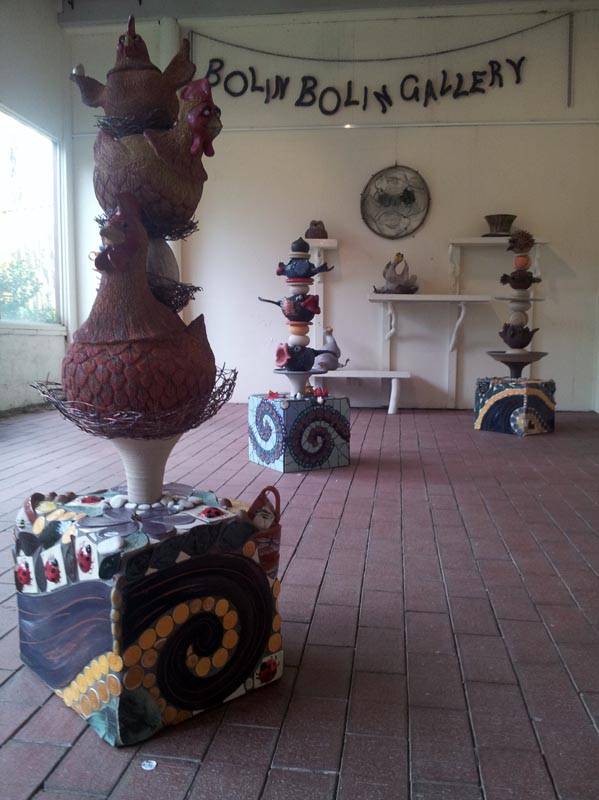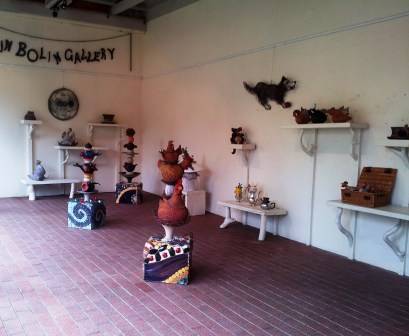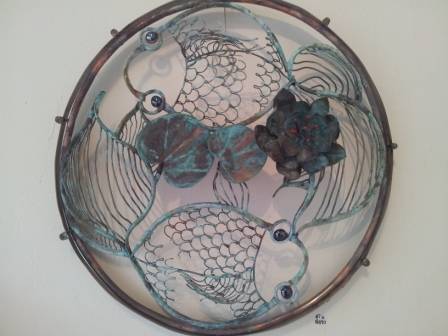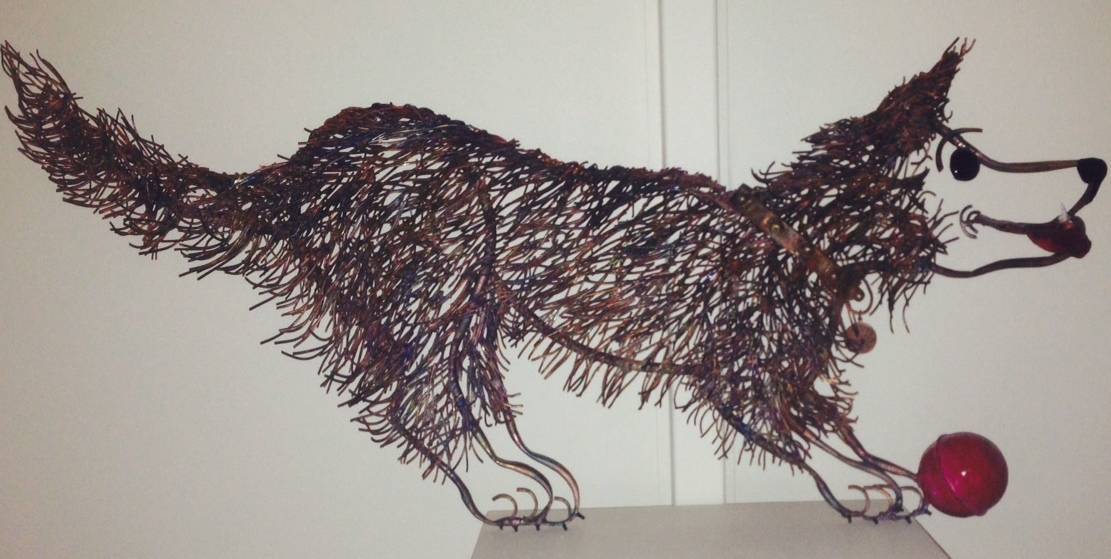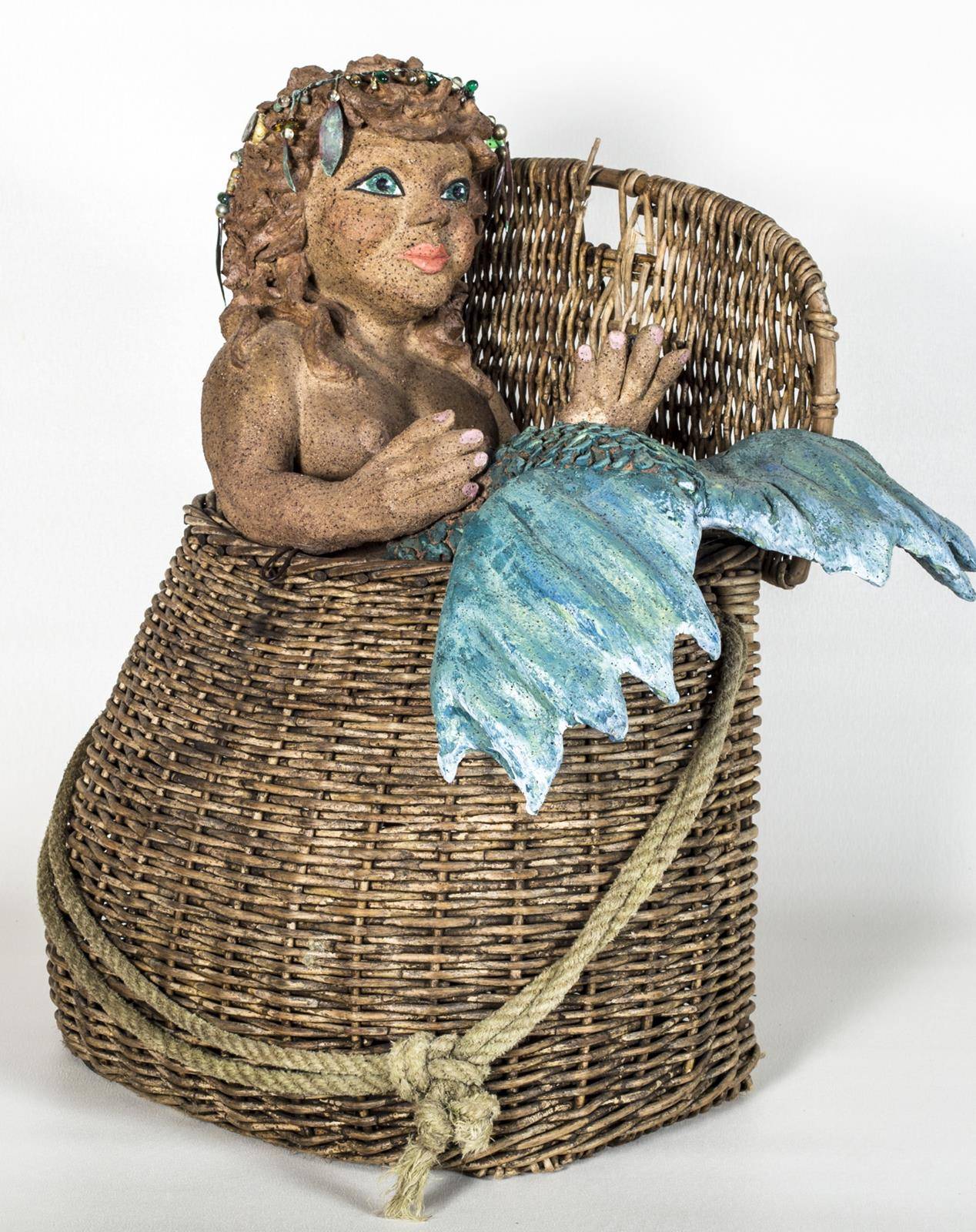 And some earlier work from Yow Yow studios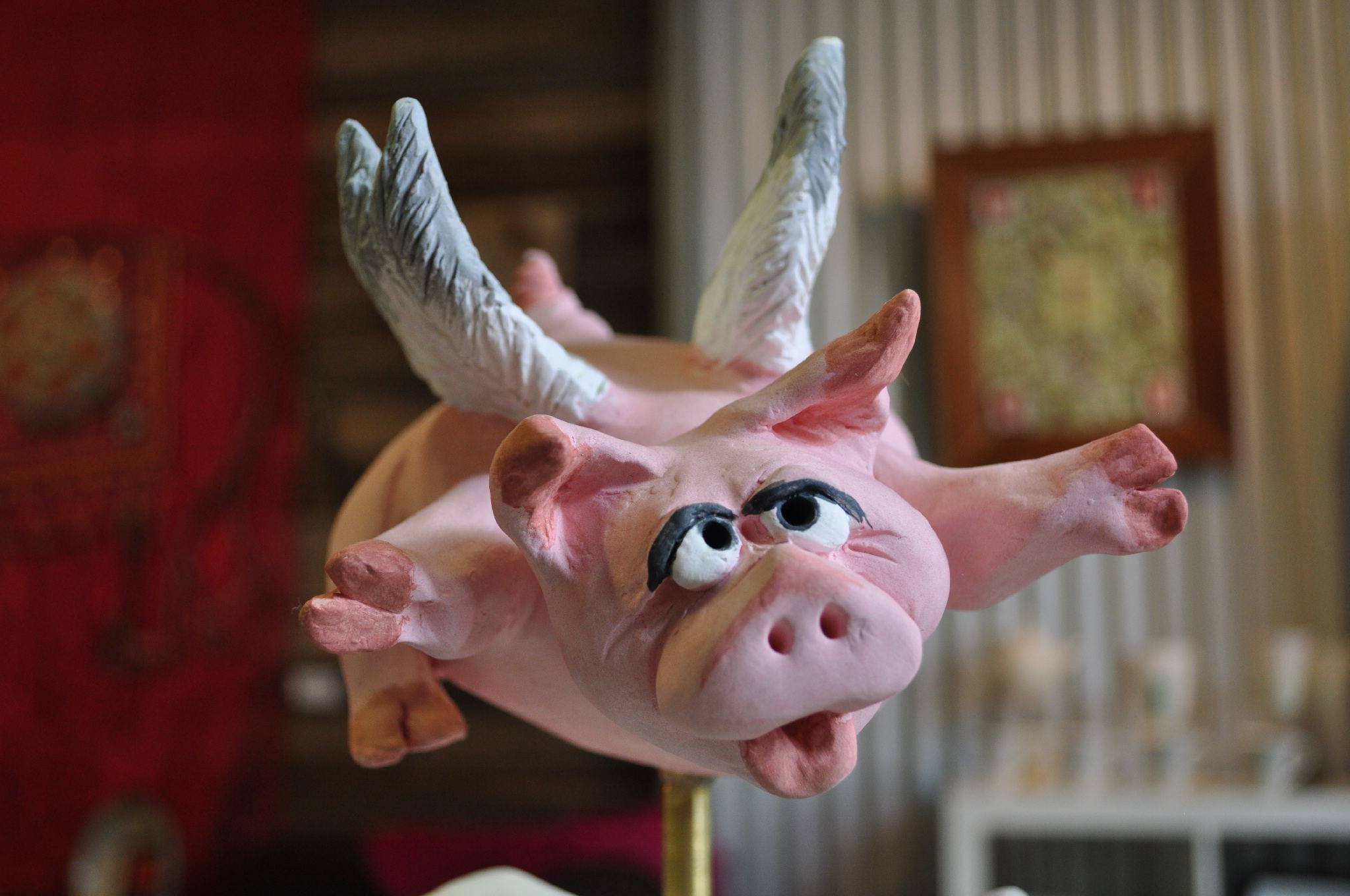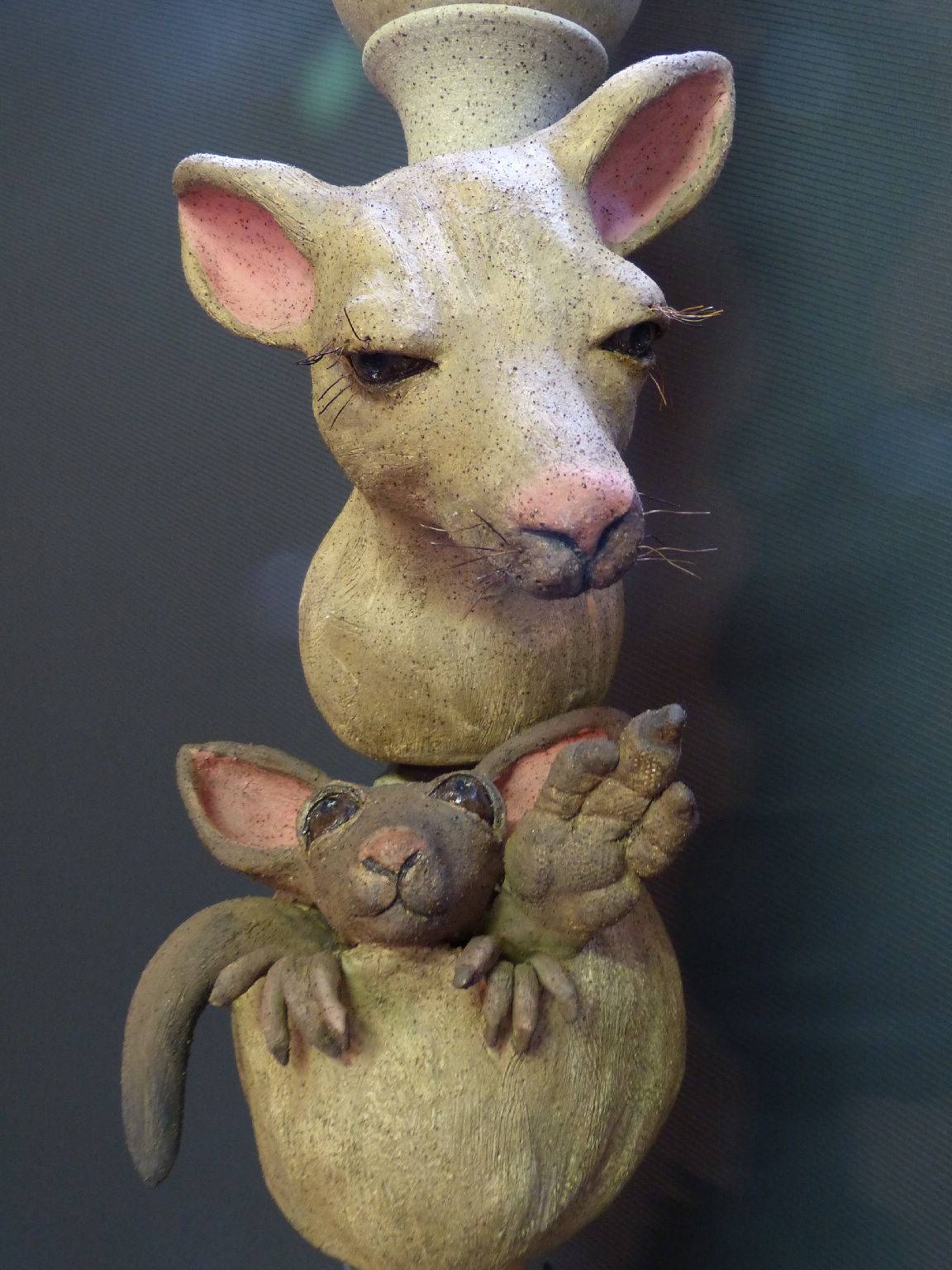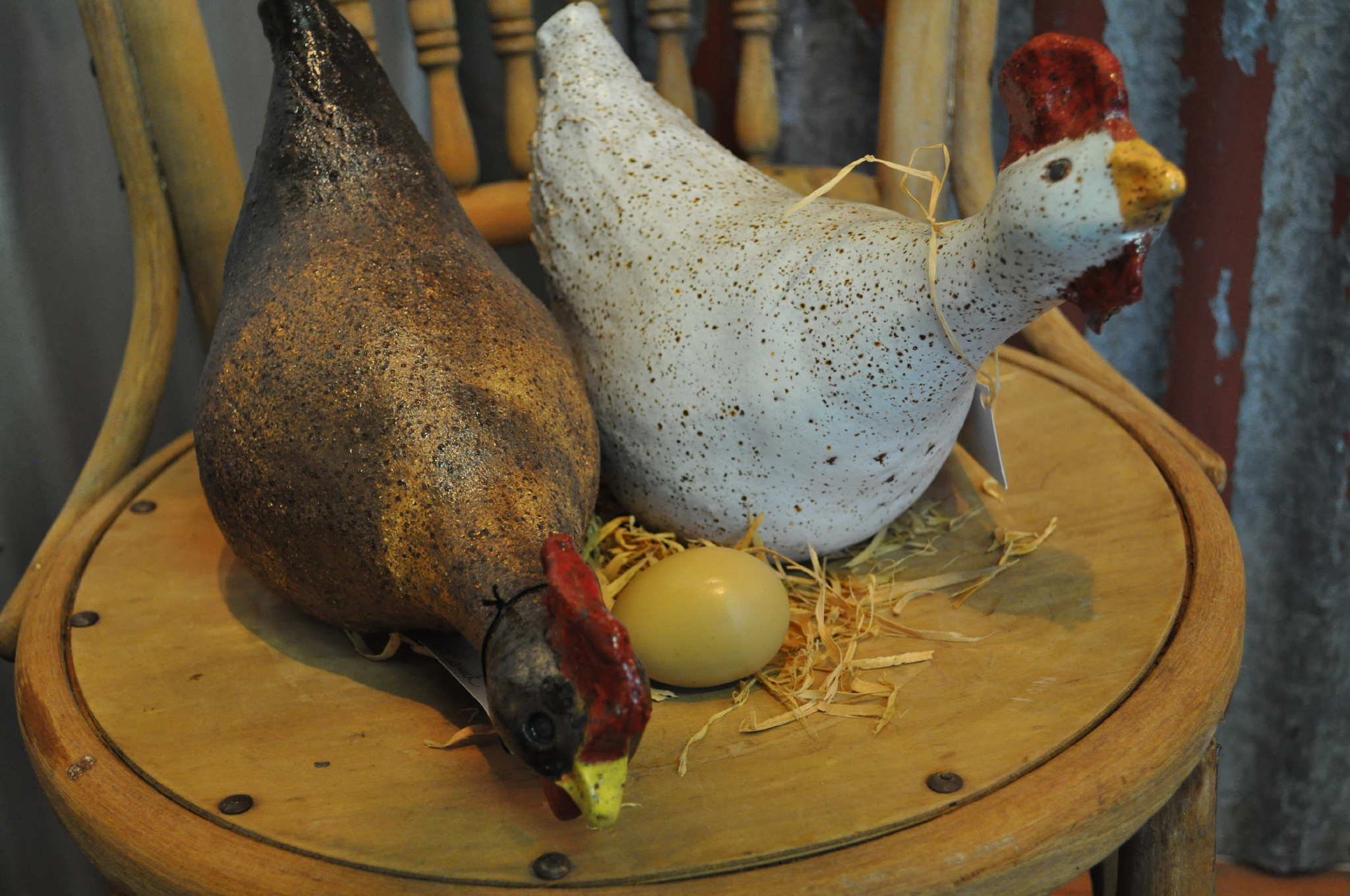 Work in progress