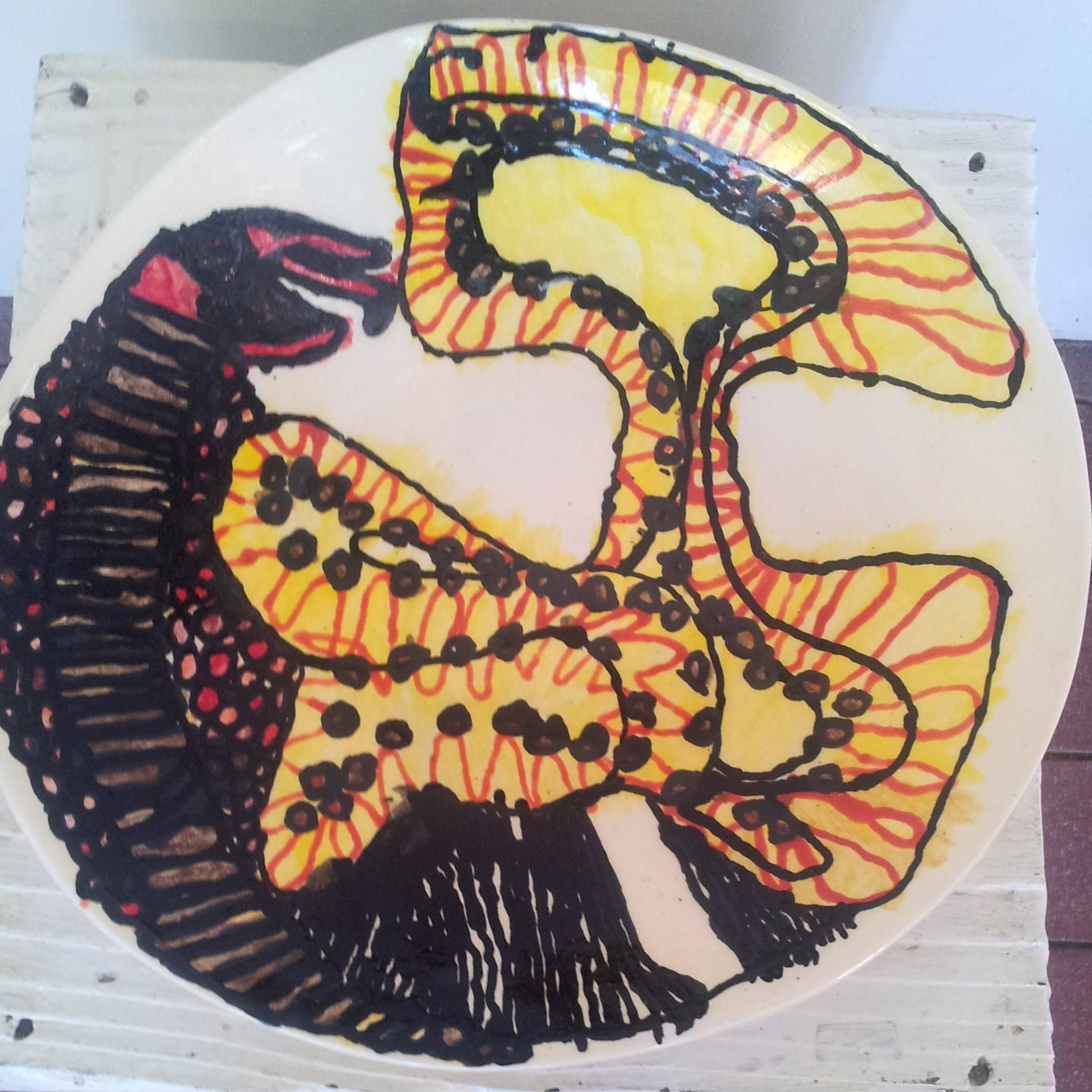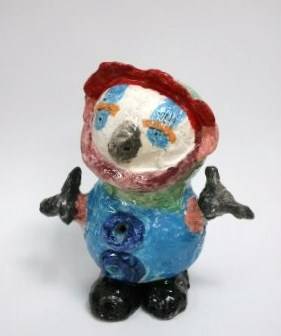 Churinga Arts – Happy Laughing 2 
An exhibition of pottery, art and mosaics by the participants of St John of God Disability day service Churinga Pottery.
3 October to     26 October
The creative artists of Churinga Clayworks have become known and loved for their imaginative sculptures, vibrantly coloured tableware, tiles and mosaics. The freedom and vivid expression of each individual has developed into styles, which are unique. The artwork is highly sought after and each piece is made with an enjoyment that is evidently shared with anyone who encounters it.
Churinga Clayworks is a not-for-profit supportive studio, which encourages the personal expression, imagination and individuality of practicing artists with intellectual disabilities.
They have previously held exhibitions at Bulleen Art & Garden in February 2007, and June 2012.
We always have a selection of their art. At the moment this is mainly large planters and some small bowls.
Images from the 2014 Exhibition