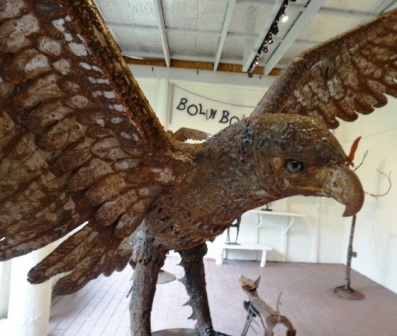 Joel Medley
Joel creates some amazing art works from recycled materials – quite a few can be seen around Bulleen Art & Garden. He had  very successful exhibitions at Bulleen Art & Garden in 2011, 2013 and  see below for more on this, and also 2017.
Artist statement: "I have been building furniture for 20 years or so, mostly my own designs and Japanese reproduction , last couple years have branched into metal sculptures and some timber carving, also been dabbling in painting mostly landscapes and surfing scenes and fish in acrylic. I enjoy the freedom to choose what I will work with depending on the mood for the day. the exhibition is an example of the different mediums and styles I have experimented with over last few years. I have no training in art or furniture ."
"Hectic Eclectic"
Joel Medley
June 7 to July 21, 2013

An exhibition featuring a wide range of sculptures. The subjects tackled include  his interest in the sea and surf, animals  and plants., with two magnificent eagles dominating the space. This new exhibition in the Bolin Bolin Gallery demonstrates how his skills in and style have been developing.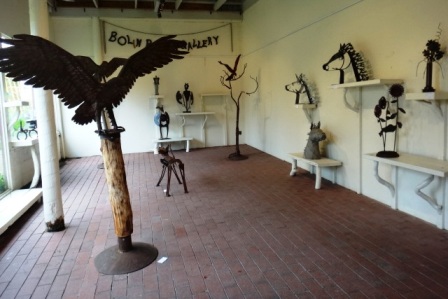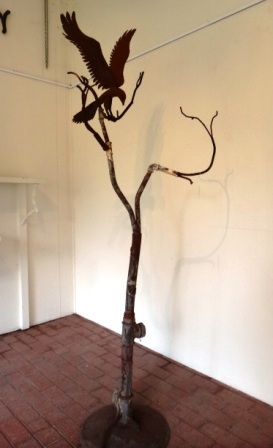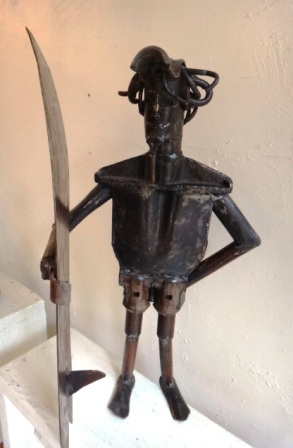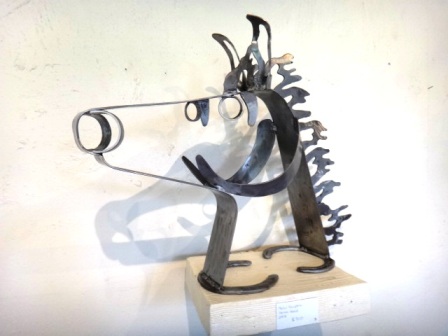 ——————————
The 2011 Exhibition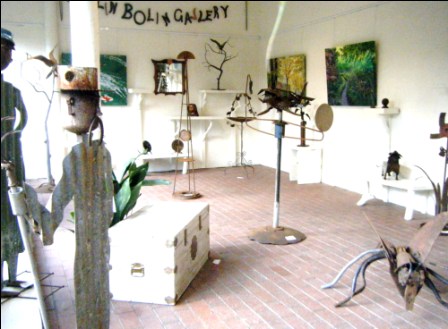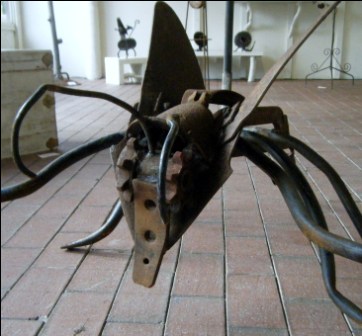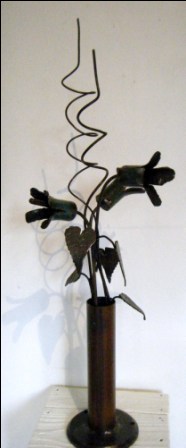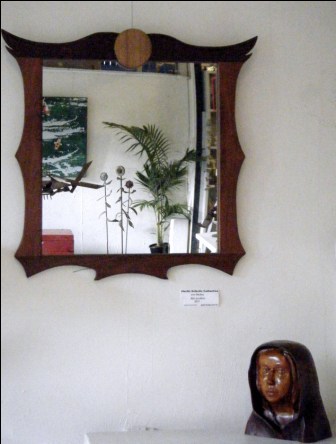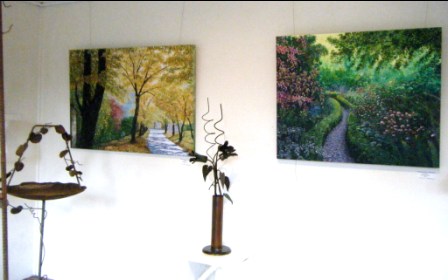 And, some more of Joel's work
Save
Save