Mosaic Artist.
Runs one and a half day workshops at Bulleen Art & Garden
Click here for more information on these workshops
Click here to book and see dates of the next workshops.
Exhibits in the Bolin Bolin Gallery
Sells work in the Bulleen Art & Garden  shop.
Sandra Bain, Mosaic Artist
Sandra Bain finished her art degree in the 80s. Since then she has taught art in schools, travelled, become a Mum, and of course, developed her art practice. In the past few years she has been concentrating on her mosaic art – vibrant, but meticulous mosaics. Tables, wall plaques and water bowls. They are original designs – colourful, extremely well-crafted.
Bulleen Art & Garden has been lucky to be able to exhibit and sell Sandra's brilliant works. Sandra has also shared her skills and passion with many others through workshops at Bulleen Art & Garden.
Artists Statement
"My recent work in mosaics has been inspired by my appreciation of both ancient and contemporary mosaics from Greece, Turkey, Italy & Spain.
My rambling garden supplies a never ending source of inspiration. The mosaic materials I use include hand made slumped glass, fine glass tiles, shells, ceramics old and new, jewellery and recycled items."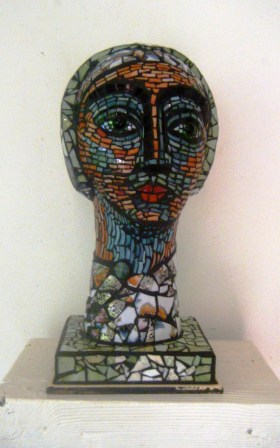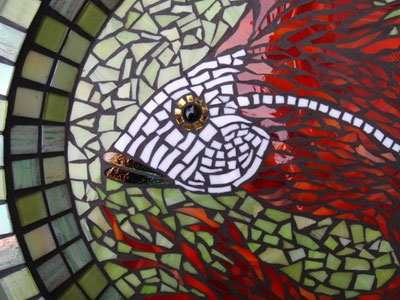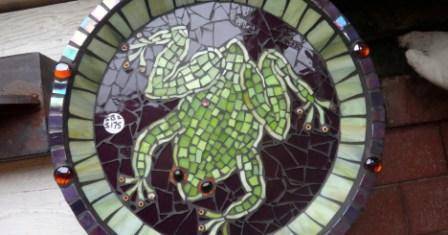 ——————————————————————————————————————-

An article on Sandra
Preston Leader, Melbourne 07 Aug 2012 General News, page 18
"SANDRA HAS DESIGNS ON GLASS"
Sandra Bain's works are featured in amosaic exhibition at Bundoora Homestead.
THORNBURY'S Sandra Bain is an expert at turning pieces of glass and ceramics into works of art.
The skilled mosaic artist, a teacher at Bundoora Secondary College, has contributed work to an exhibition being held by the Mosaics Association of Australia and New Zealand at Bundoora Homestead this month.
It features the work of mosaic artists who use smalti, thick glass tiles traditionally favoured by Italian artists.
Although she has been creating mosaic pieces for 11 years, Bain said it was the first time she'd worked with smalti, after a friend gave her some glass chips. ''It's much more difficult than
working with ceramic or sheet glass, but satisfying because the light reflects off it beautifully,'' she said.
Bain's work is sold at Bulleen Art and Garden.
The exhibition is at the homestead, 7-27 Snake Gully Drive, Bundoora until August 29. Details: bundoorahomestead.com"
———————————————————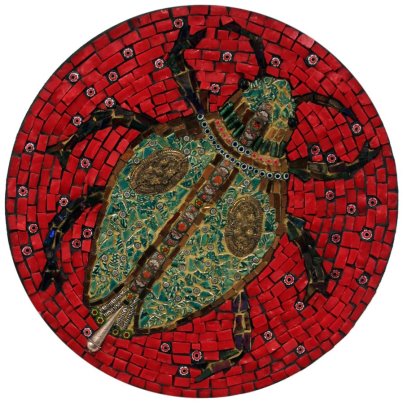 1st Prize!!
And the winners of the Seductive Smalti exhibition 2012 (held by the Mosaics Association of Australia and New Zealand at Bundoora Homestead) are:
1st place – 'Bug' by Sandra Bain (Vic)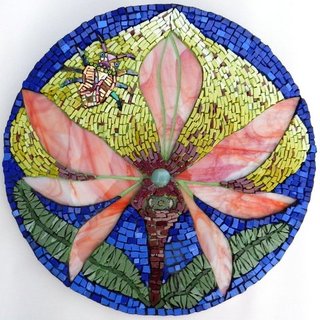 ——————————————————————————————————–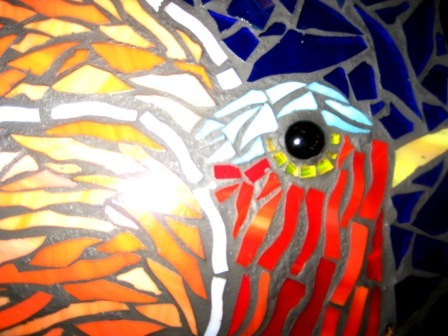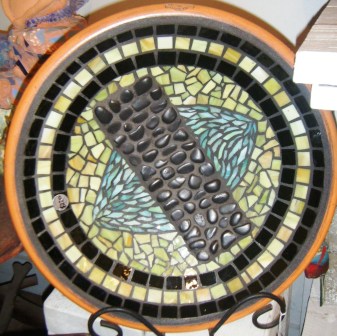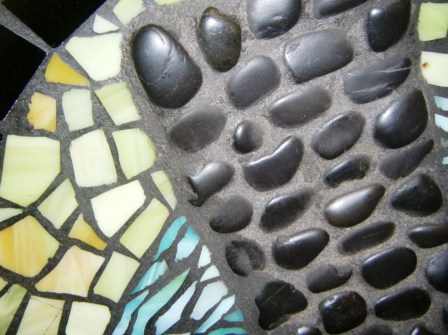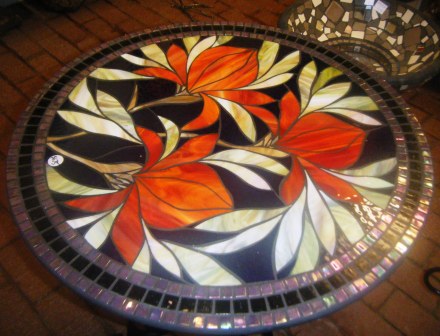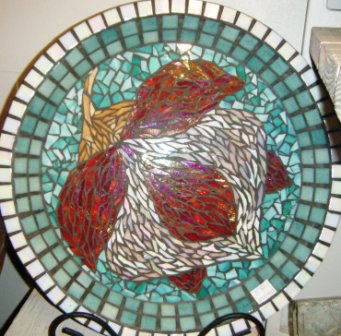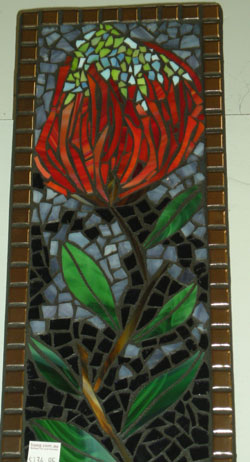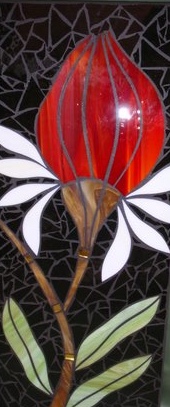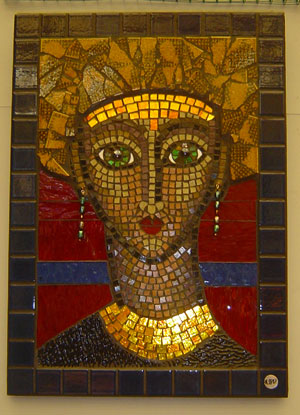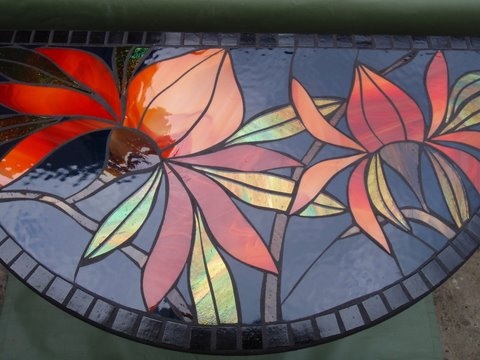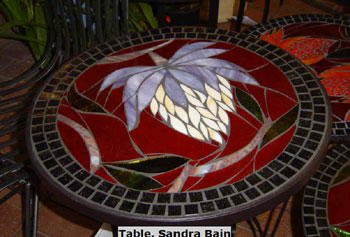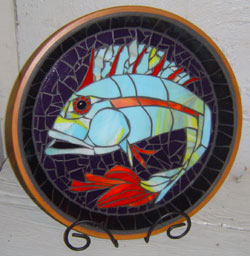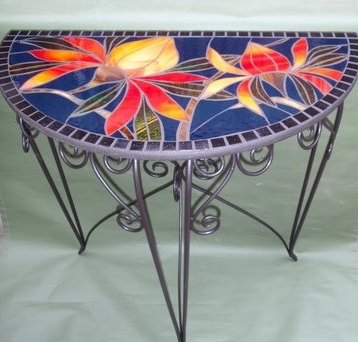 Education, travel, Employment
1981 – 1984 Melb State college. Bachelor of Education, Art & Craft
1985 3 Months travel through Asia
1986 – 89 Casual Art/ceramics teaching
1989 – 90 Travel through Europe
1991 – 2002 Teaching & co-ordination of Art Studies in secondary schools
2002 – Full-time mum & artist.
Exhibitions
1981 Student Exhibition, M.S.C.
1983 3rd Year Sculpture & Ceramics Blue Room Gallery M.S.C.
1984 "Finally" Roar Studios, Fitzroy
Walker National Ceramic Award Exhibition, Caulfield Arts Centre.
2006 to 2009 Exhibitions and sales at Bulleen Art & Garden
Photographs of work published in
Pottery in Australia 1985
Craft Australia 1985